Easy.Jobs allow you to customize your notification settings and decide which notifications you want to receive. You can choose between push notifications or email notifications or both. Important notifications like new candidates applied, other recruiters taking any action, etc you can get through both email and push notification.
How To Configure Notification Settings In Easy.Jobs? #
Follow this step-by-step guide to configure notification settings in Easy.Jobs. 
Étape 1: Connectez-vous à votre Easy.Jobs dashboard. Now go to Settings → Notifications. From there you can configure all notification settings easily.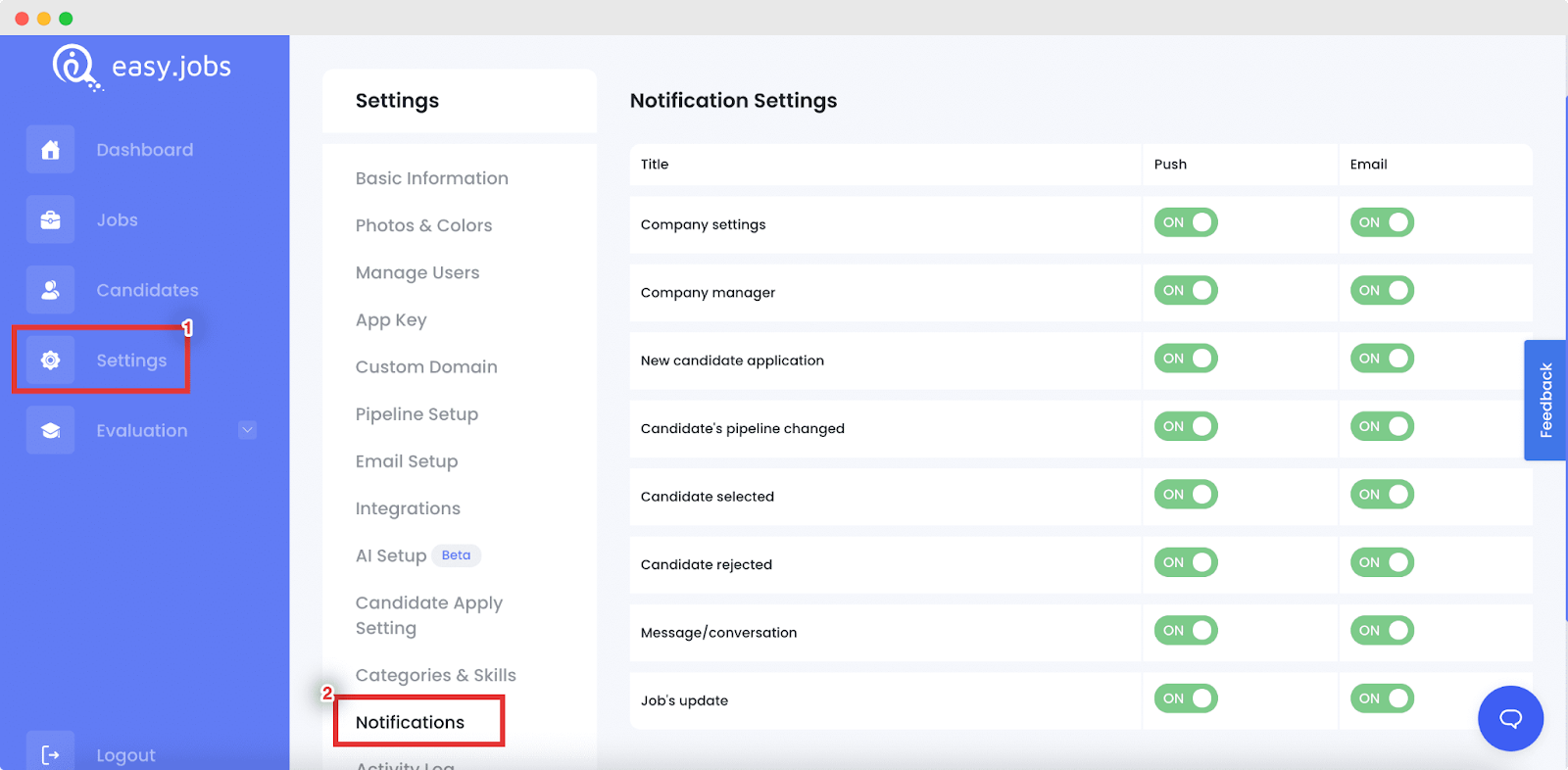 Étape 2: Toggle to enable categories of notification you want to receive. You can toggle both for push notifications and email notifications, or disable them. 
If you wish, you can keep some notifications as push notifications and send others in emails based on your priorities. After making all the changes, click on the 'Save' bouton.
This is how easily you can configure your notification settings in Easy.Jobs. Also, if you want to update notification settings based on user roles, then follow this guide.
Si vous avez besoin d'aide, n'hésitez pas à Nous contacter or join our friendly Communauté Facebook.