Easy.Jobs lets you assign managers to certain candidates to help you streamline your workflow. Check out these guidelines below to learn how to tag managers in Easy.Jobs. 
Step 1: Select A Candidate In Easy.Jobs #
Connectez-vous à votre compte Easy.Jobs et accédez à 'Candidats' depuis votre tableau de bord. Clique sur le 'Voir les détails' button of any candidate to whom you want to tag a manager.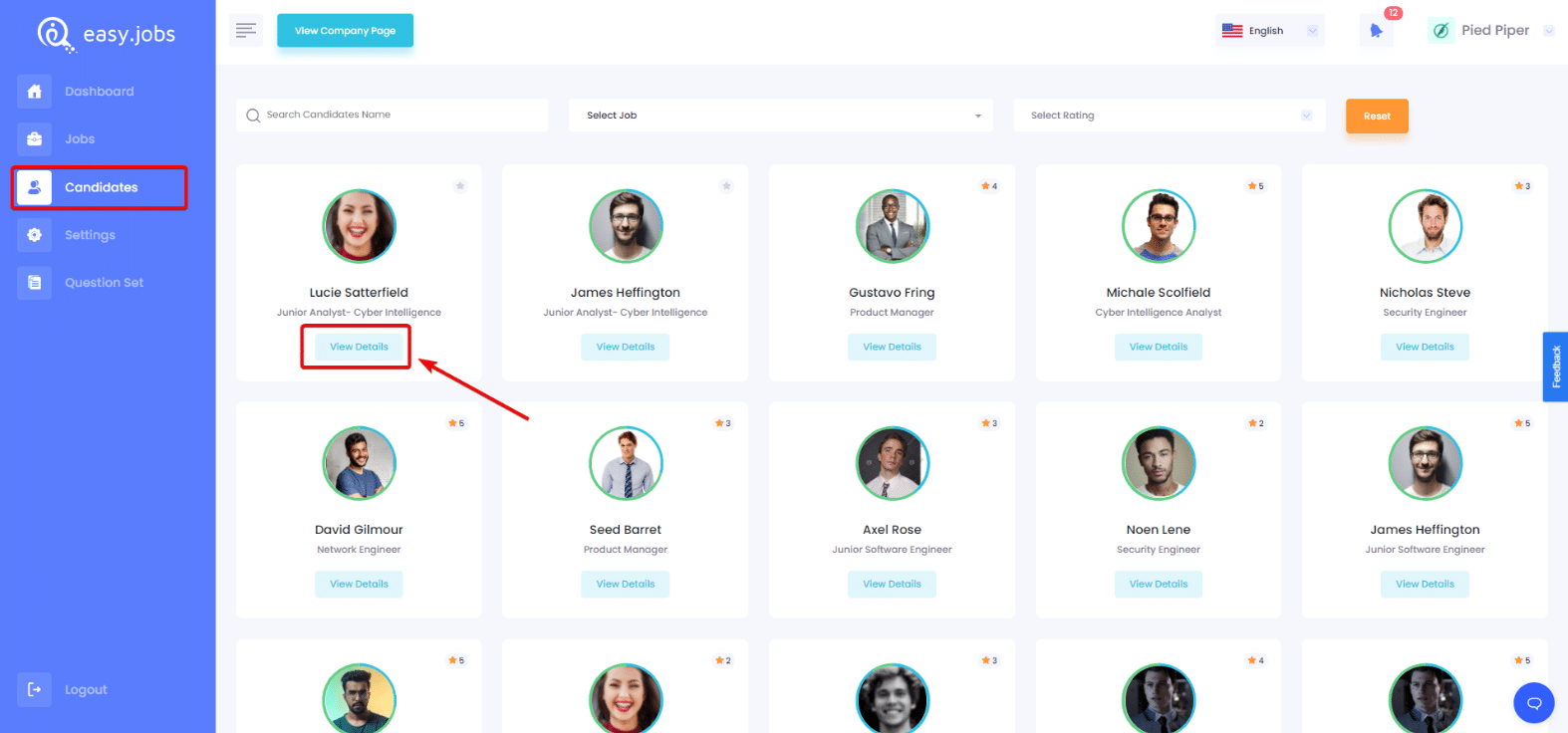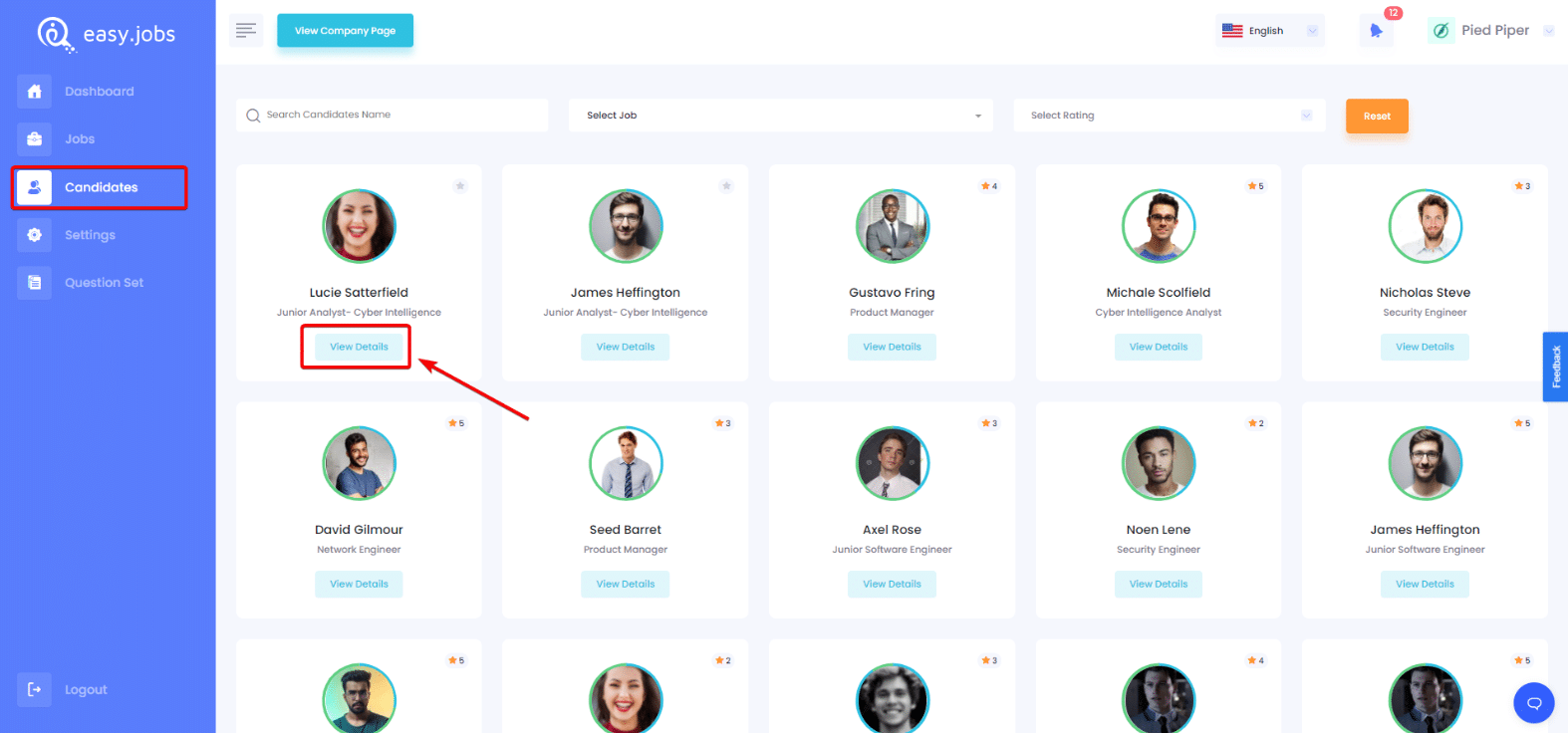 Step 2: Select A Manager For The Candidate #
It will take you to this page where you will be able to tag managers for respective candidates. For this, you need to choose your manager's name from the 'Select Managers' option. Make sure to save your changes by clicking on the 'Save' bouton.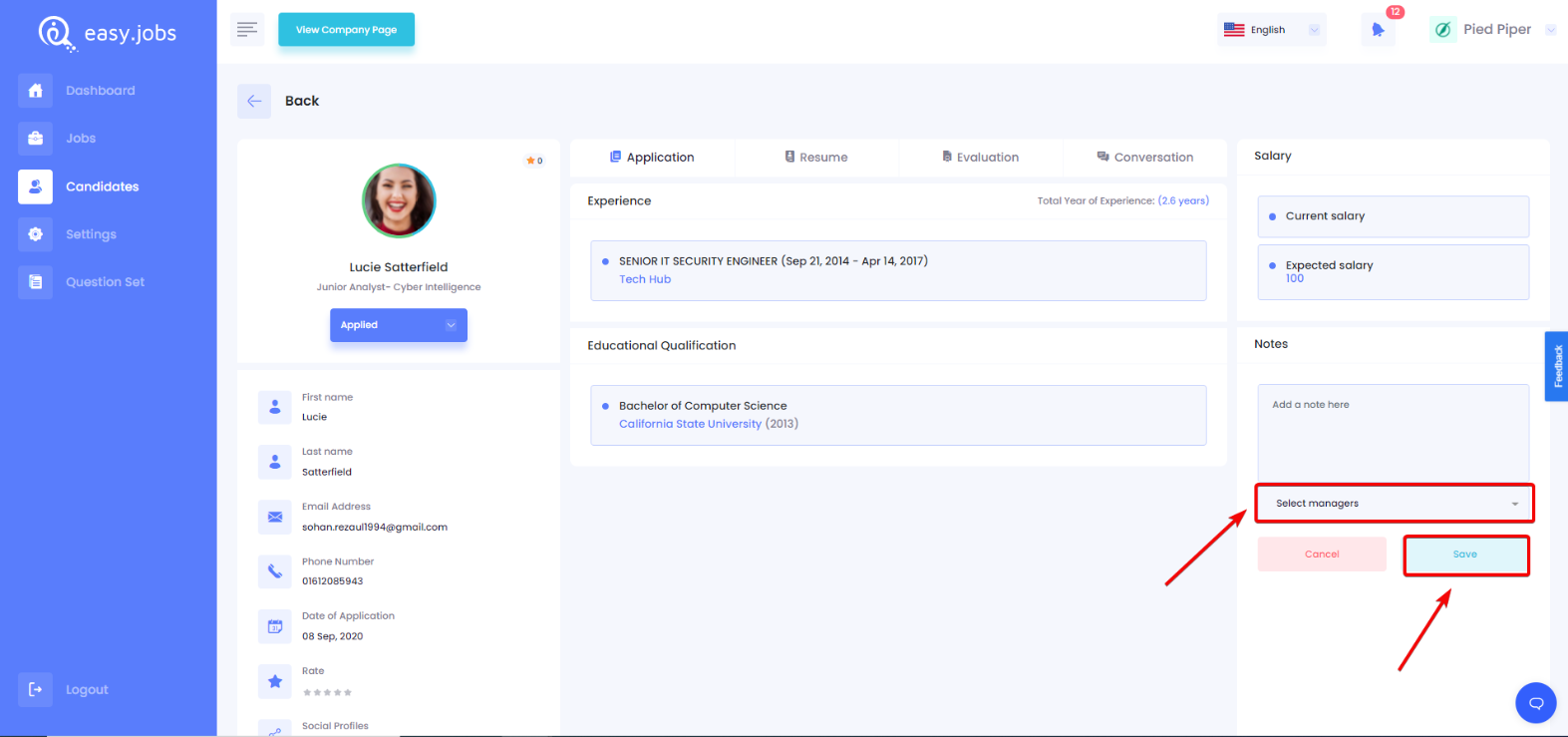 If you have followed all the steps, congratulations! You have successfully learned how to tag managers in Easy.Jobs.
Si vous avez besoin d'aide, n'hésitez pas à Nous contacter ou rejoignez notre Communauté Facebook pour se connecter avec nous.