easy.jobs come with a structured pipeline setup feature that will help you to make your whole remote hiring process smoother by following some simple steps. You can easily customize each pipeline step and can reuse it anytime for multiple job openings as well. 
Let's follow this step-by-step guideline to edit pipeline in easy.jobs: 
Étape 1: Connectez-vous à votre compte Easy.Jobs et accédez à Settings –> Pipeline Setup. There you will find a default pipeline, you can't modify or edit that. To edit pipelines of your created,  press the 'Update' button on the Pipeline to edit.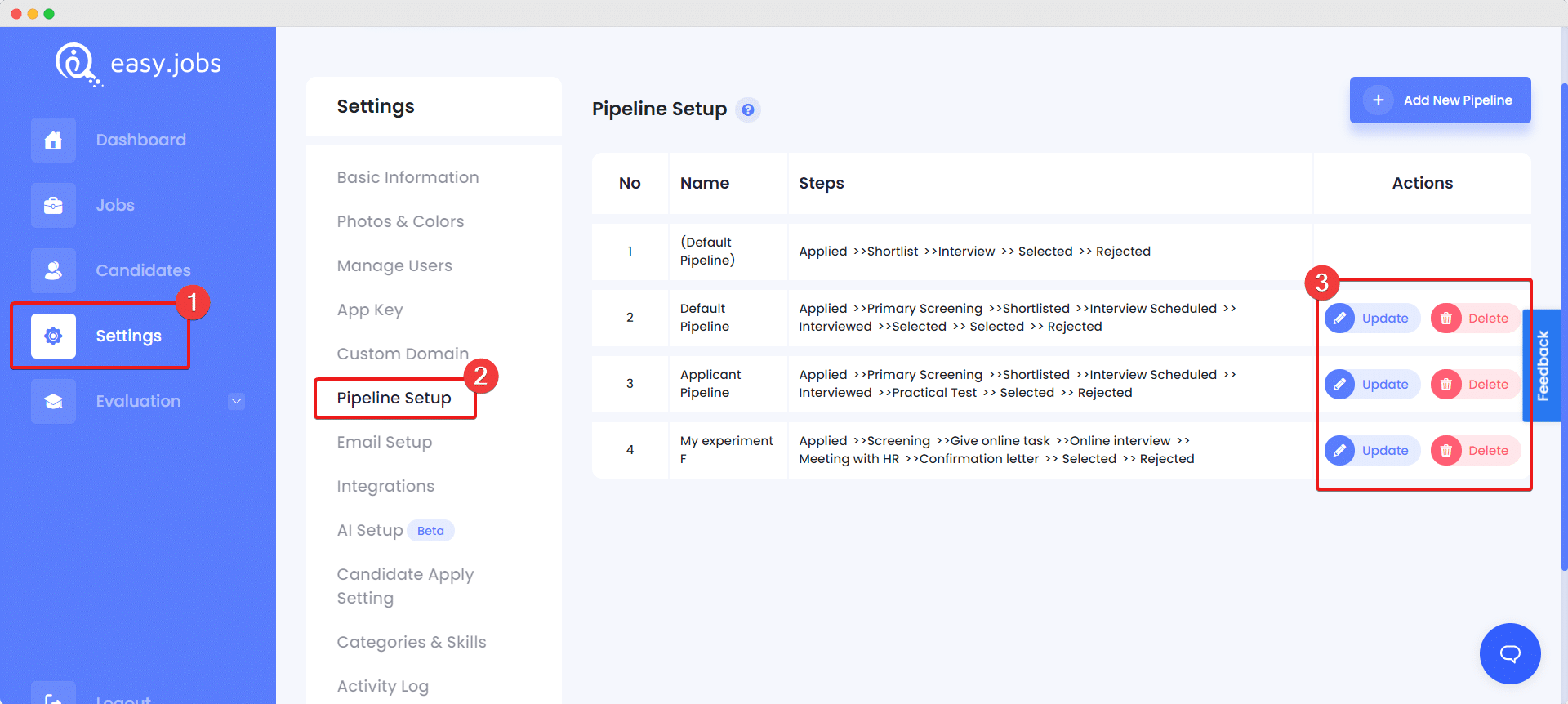 Étape 2: It will open a popup in front of you, from where you can edit your information on the pipeline. Once you are done with the editing, press the 'Sauvegarder et continuer' button. Your pipeline has been successfully edited. Whenever you will create a job post, you can easily use this updated pipeline.
This is how you can edit Pipeline in Easy.jobs. You can also delete pipeline phases anytime. But before deleting any phase of a pipeline, you will get notified about the existing candidates of that phase. 
Si vous avez besoin d'aide, n'hésitez pas à Nous contacter ou rejoignez notre Communauté Facebook pour vous connecter avec d'autres propriétaires d'entreprise comme vous.