Consultez la ligne directrice ci-dessous pour ajouter des notes aux emplois / candidats dans easy.jobs.
Étape 1: Connectez-vous à votre Compte easy.jobs et cliquez sur Candidats de la barre latérale. Vous verrez tous vos candidats ici, qui ont postulé à différents emplois dans votre système de recrutement. Sélectionnez l'un des candidats sous lesquels vous souhaitez ajouter une note.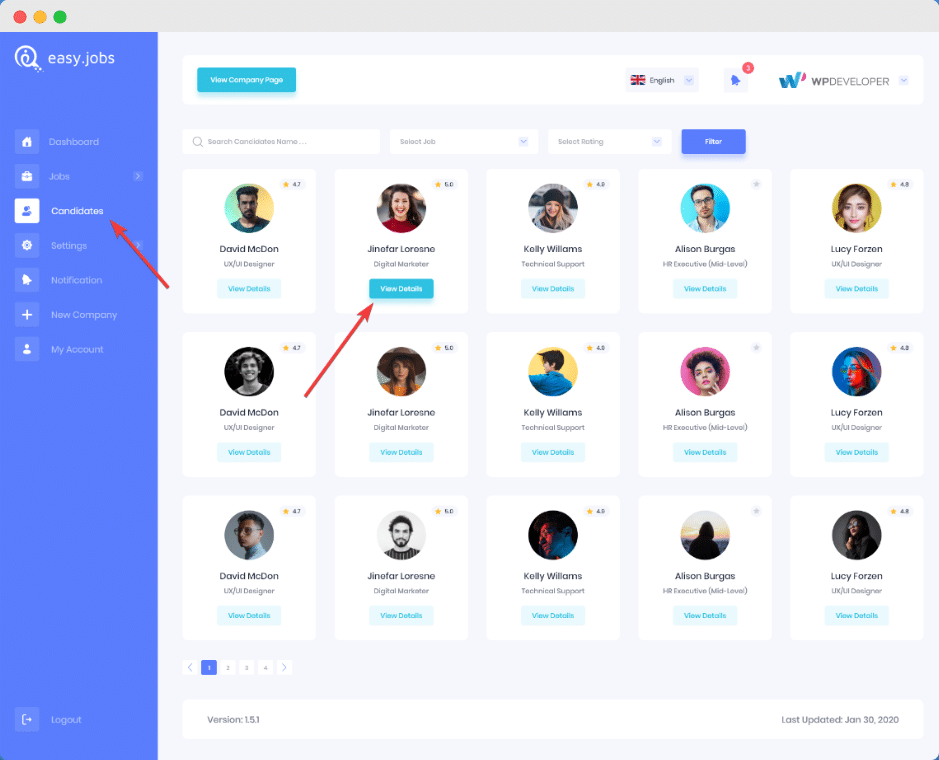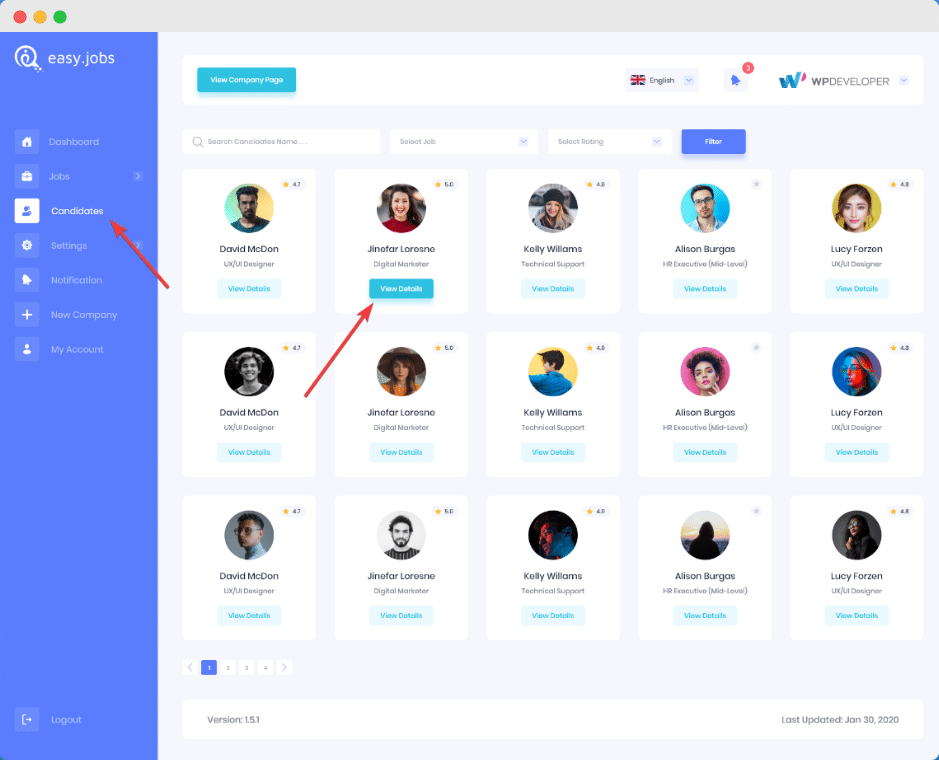 Étape 2: Il vous amènera à cette vue d'où vous pourrez ajouter des notes. Écrivez sur la boîte et appuyez sur le bouton Enregistrer, votre note sera enregistrée ici.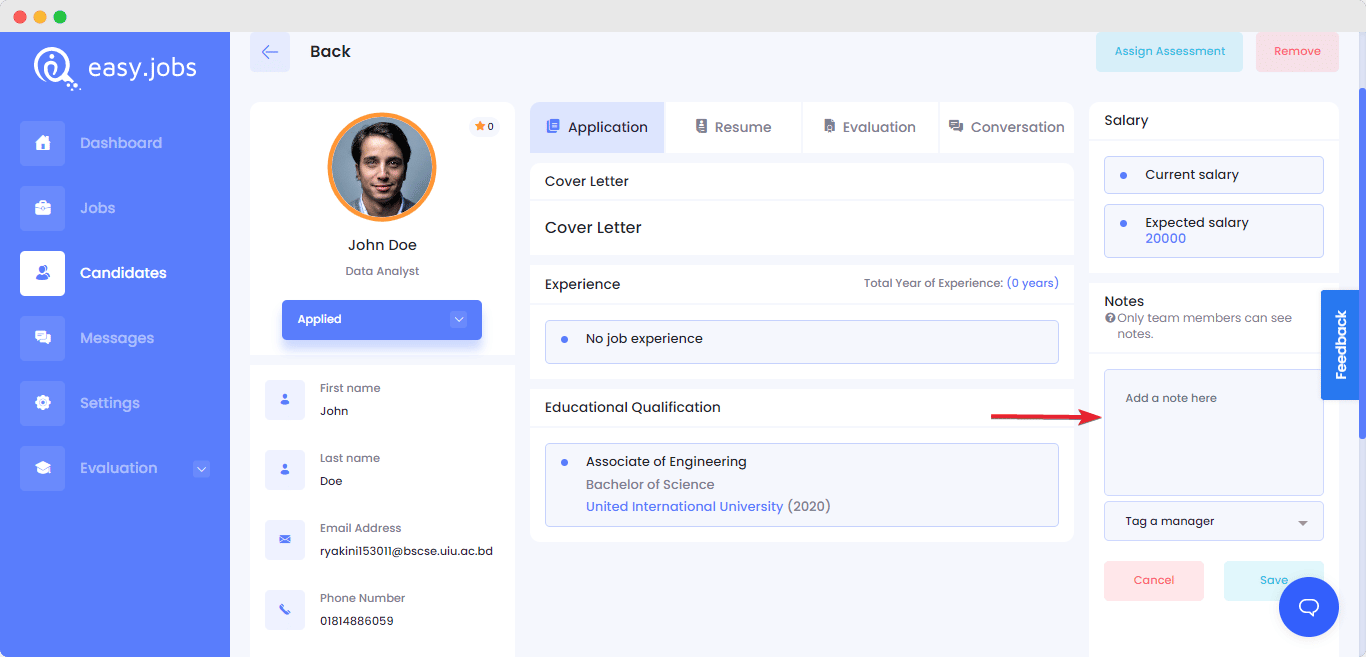 This is how you can add notes to keep track of something special about a particular candidate or just to let your team members know about it. If you need any help, feel free to Nous contacter ou rejoignez notre Communauté Facebook pour vous connecter avec d'autres propriétaires d'entreprise comme vous.