Ampliação é um aplicativo popular e fácil de usar para comunicação on-line quando reuniões presenciais não são possíveis. Por esse motivo, o Easy.Jobs oferece a flexibilidade de facilitar realizar entrevistas remotas através do Zoom para ajudá-lo em seu processo de recrutamento remoto.
Como recuperar a chave da API de zoom #
Antes de começar, você precisa recuperar a API do Zoom, seguindo estas etapas mostradas abaixo.
Etapa 1: criar um novo aplicativo no Zoom App Marketplace #
Vamos para Zoom App Marketplace e clique em Desenvolver → Compilar App para criar um novo aplicativo. Você será solicitado a fazer login com as credenciais da sua conta Zoom.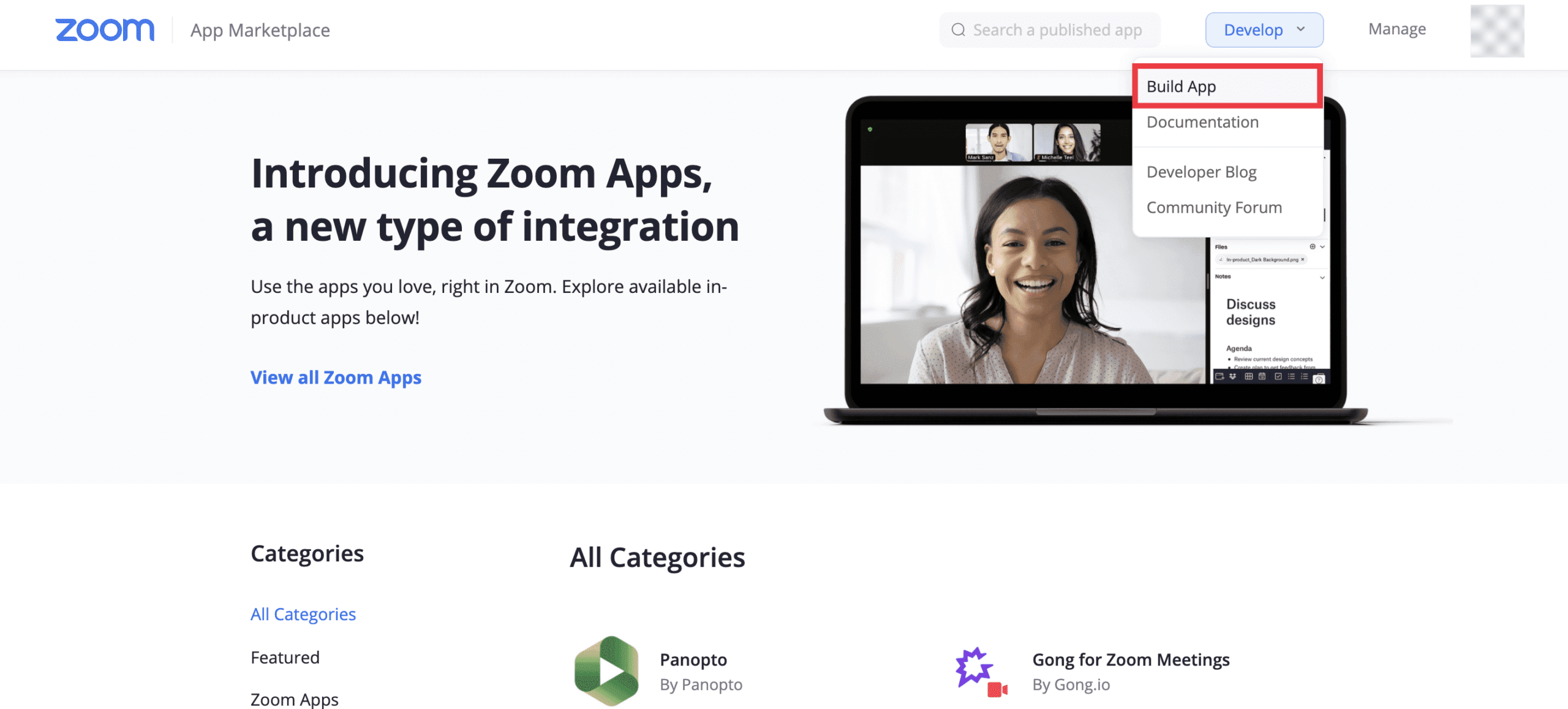 Quando solicitado a escolher o seu tipo de aplicativo, selecione OAuth e clique em Crio.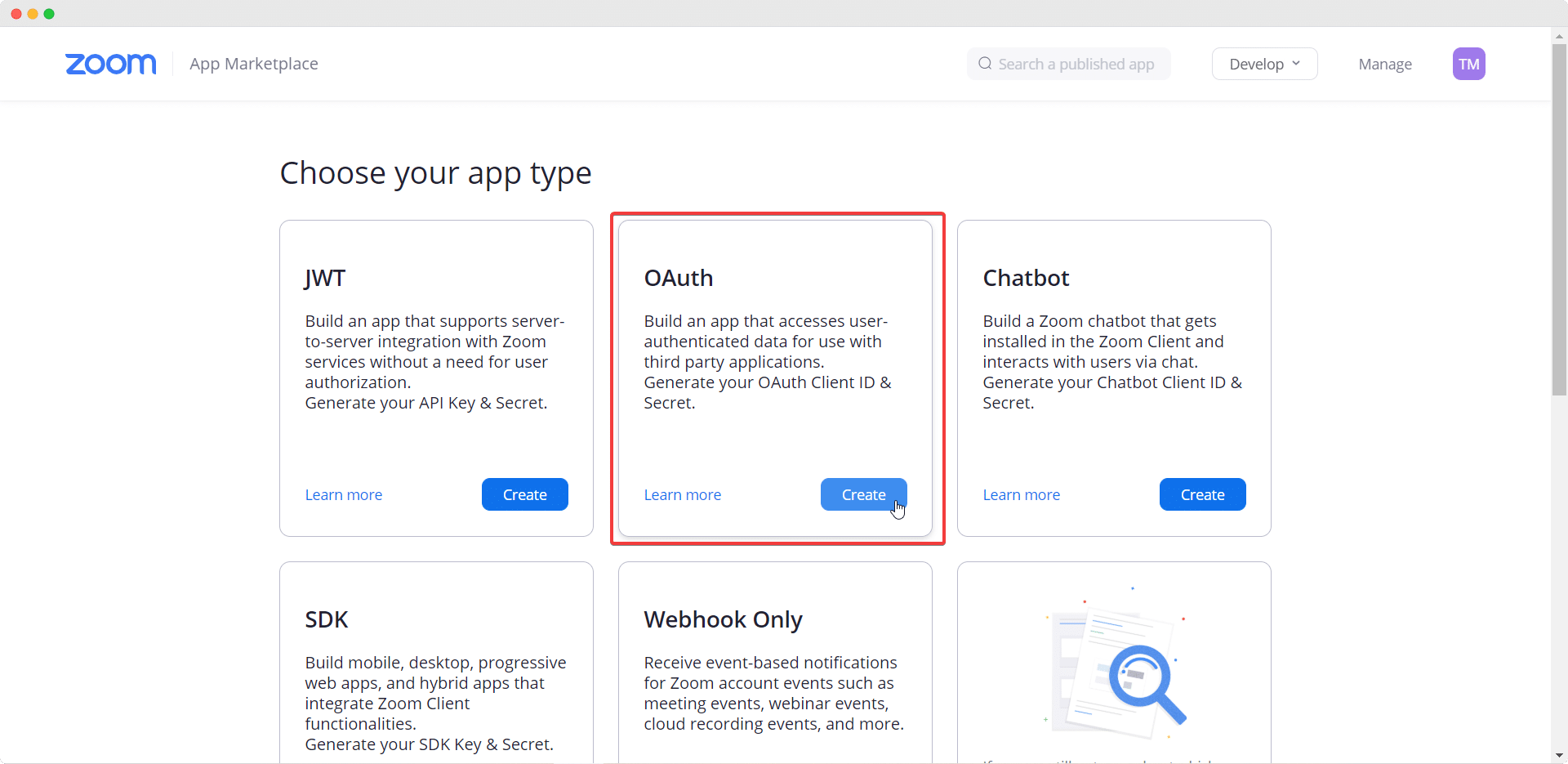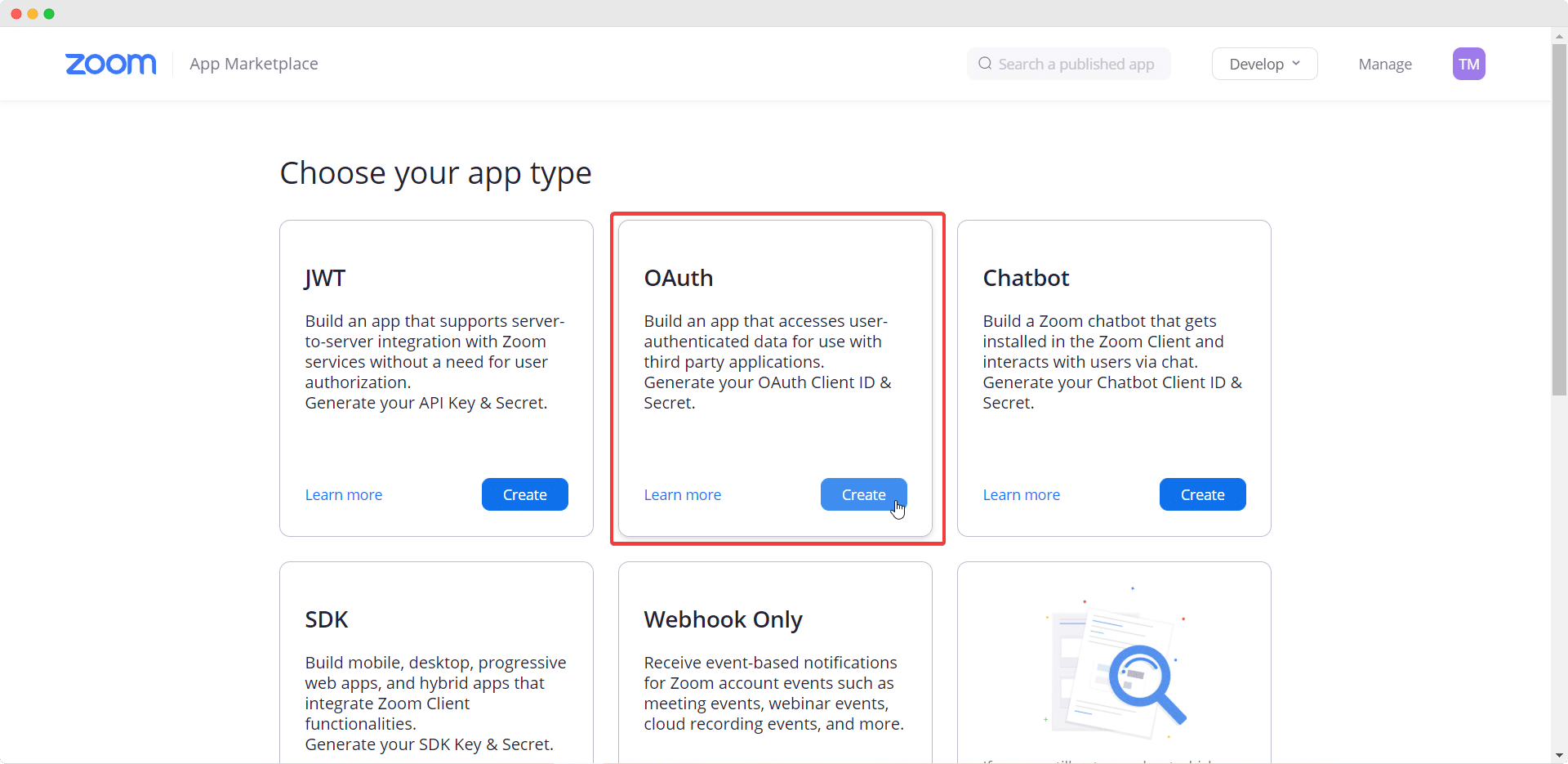 Isso abrirá uma janela pop-up na qual você precisará dar um nome ao seu aplicativo, definir seu tipo como gerenciado pelo usuário e alternar para desativar a publicação do aplicativo no Zoom App Marketplace. Clique em Crio quando você tiver terminado.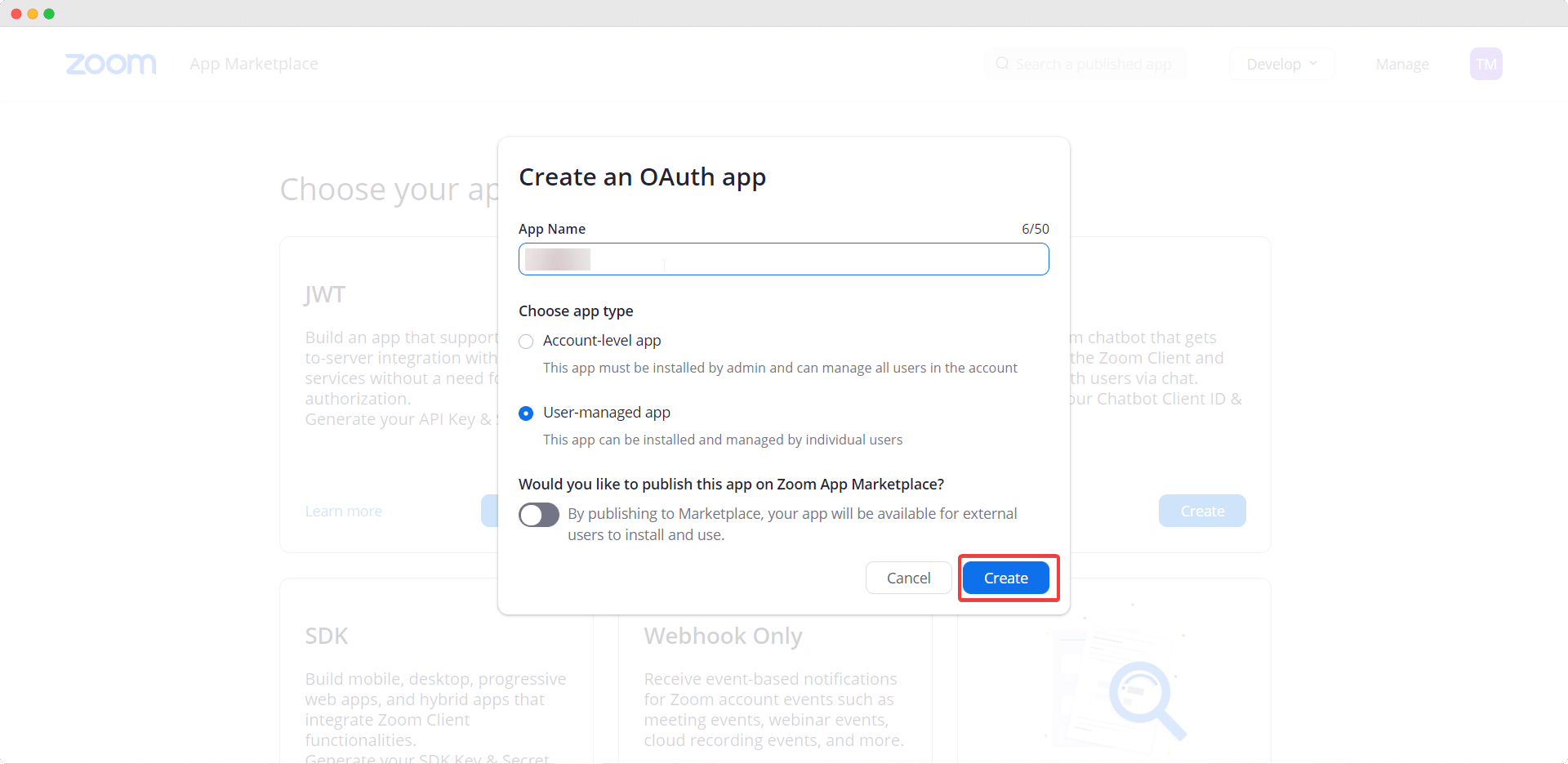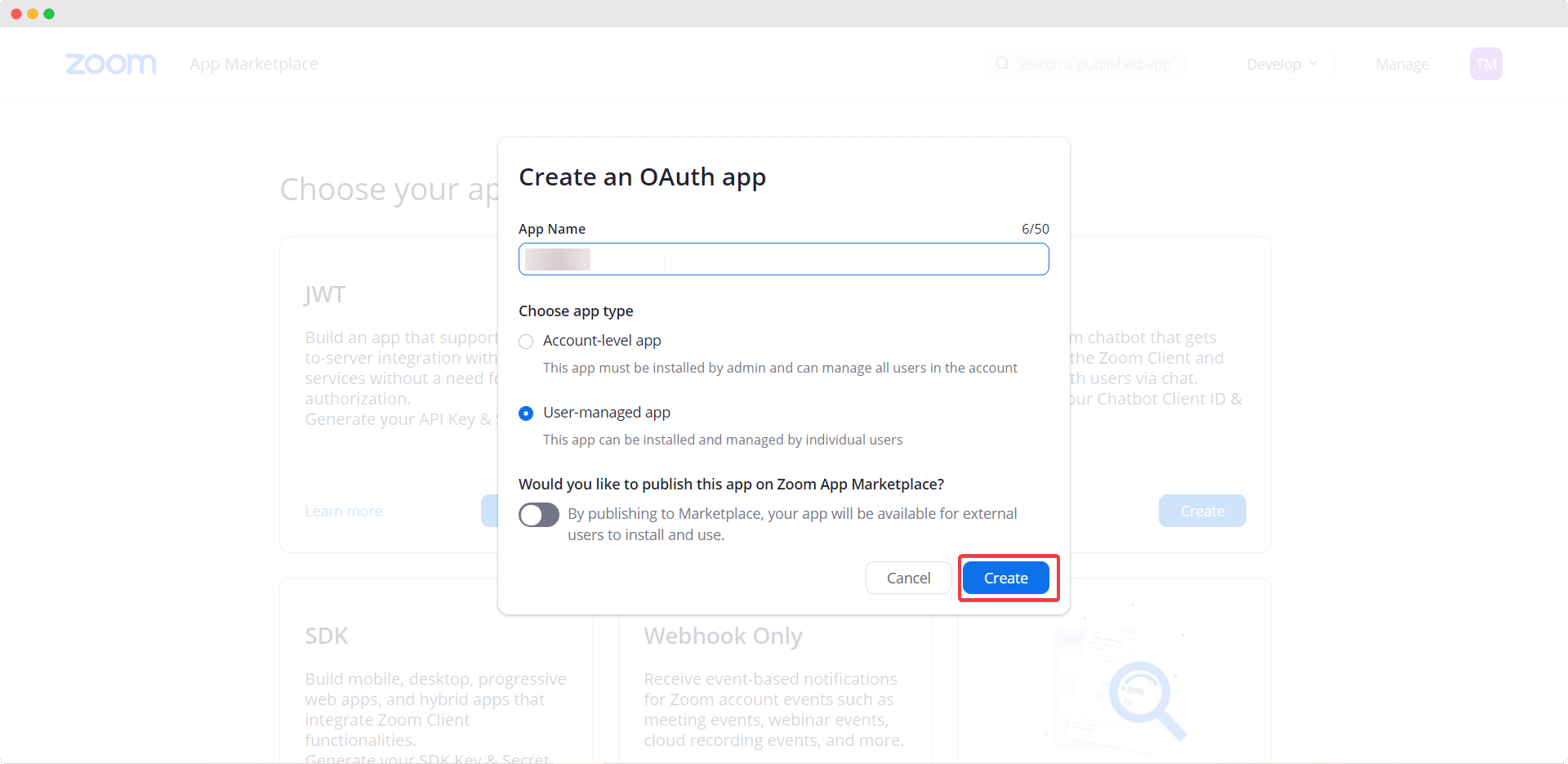 Etapa 2: colete sua chave da API de zoom e defina os escopos de zoom #
Depois de concluir com êxito a etapa anterior, você será redirecionado para uma nova página onde poderá coletar sua ID do cliente Zoom e o Segredo do cliente, copiando-os. Não se esqueça de adicionar seu link de redirecionamento para o seu aplicativo no campo de entrada em URL de redirecionamento para OAuth and click on the 'Continue' botão. Para o Zoom App, seu URL de redirecionamento deve ser https://app.easy.jobs/remote-interview/zoom.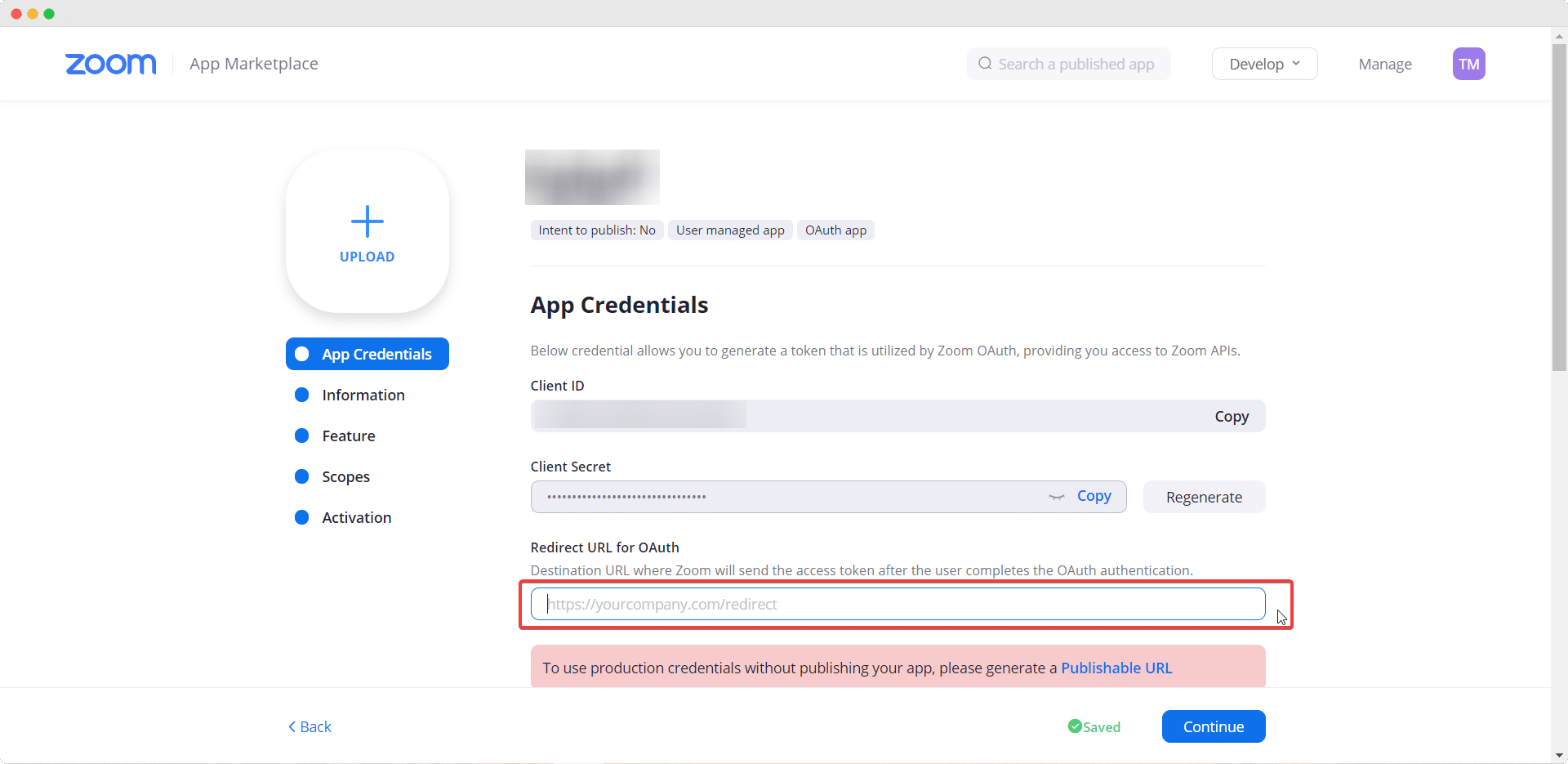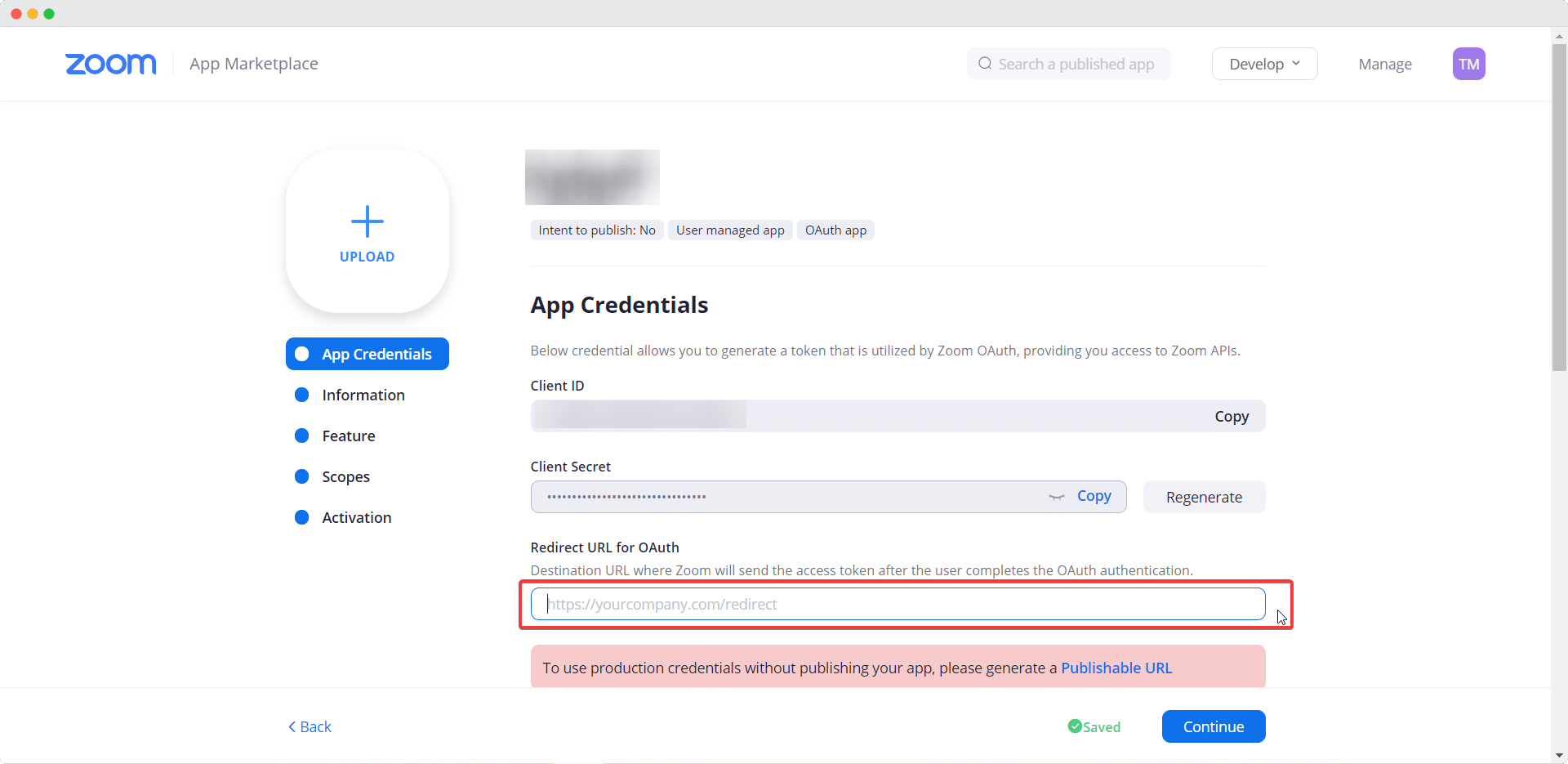 Em seguida, navegue até Escopos e clique em Adicionar escopos so that your candidates can join your Zoom meetings for remote interviews. from scopes, select 'Meeting' e clique em 'View your meetings', 'View & message your meetings'; then select 'User' option and tick on 'View your user information'. after selecting these options click on the 'Done' button. That's it.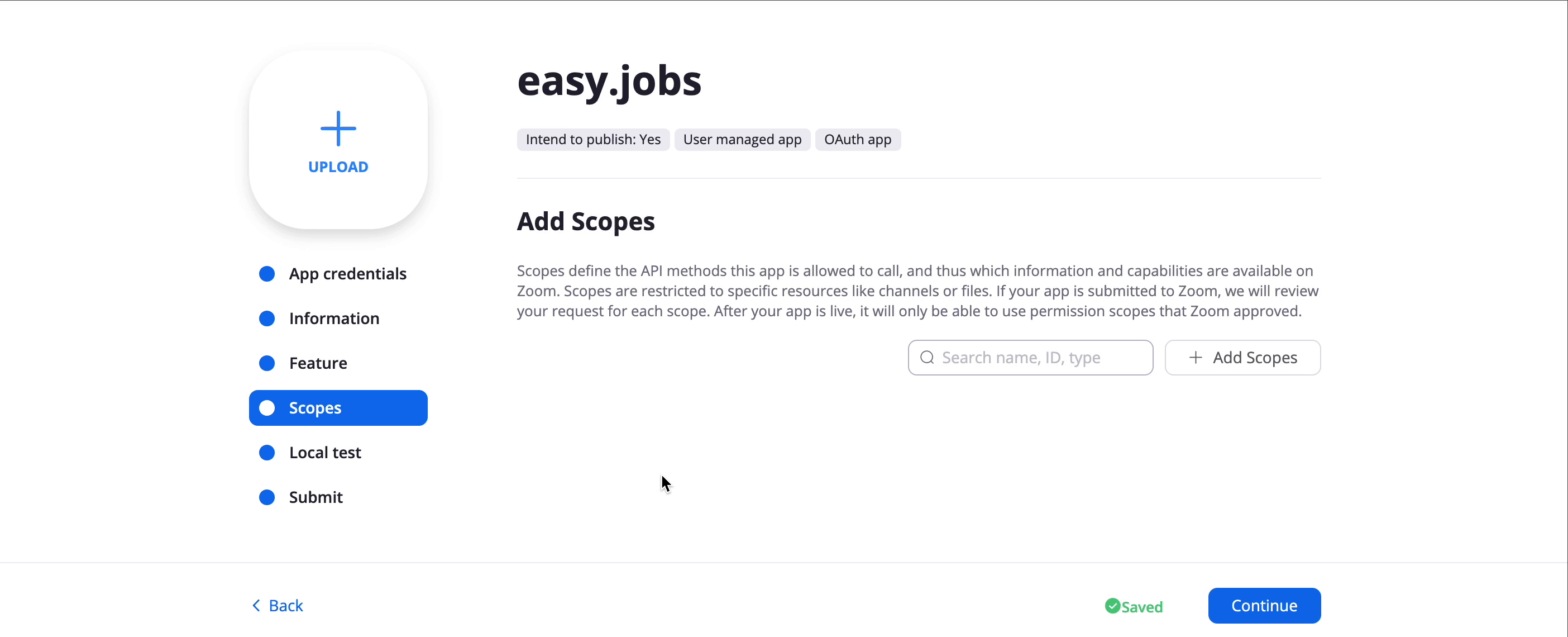 Como configurar o aplicativo Zoom no Easy.Jobs #
Faça login na sua conta Easy.Jobs e navegue até Configurações → Integrações from your dashboard. There you will find Zoom app along with other integration apps. Click on the 'Configure' button of Zoom.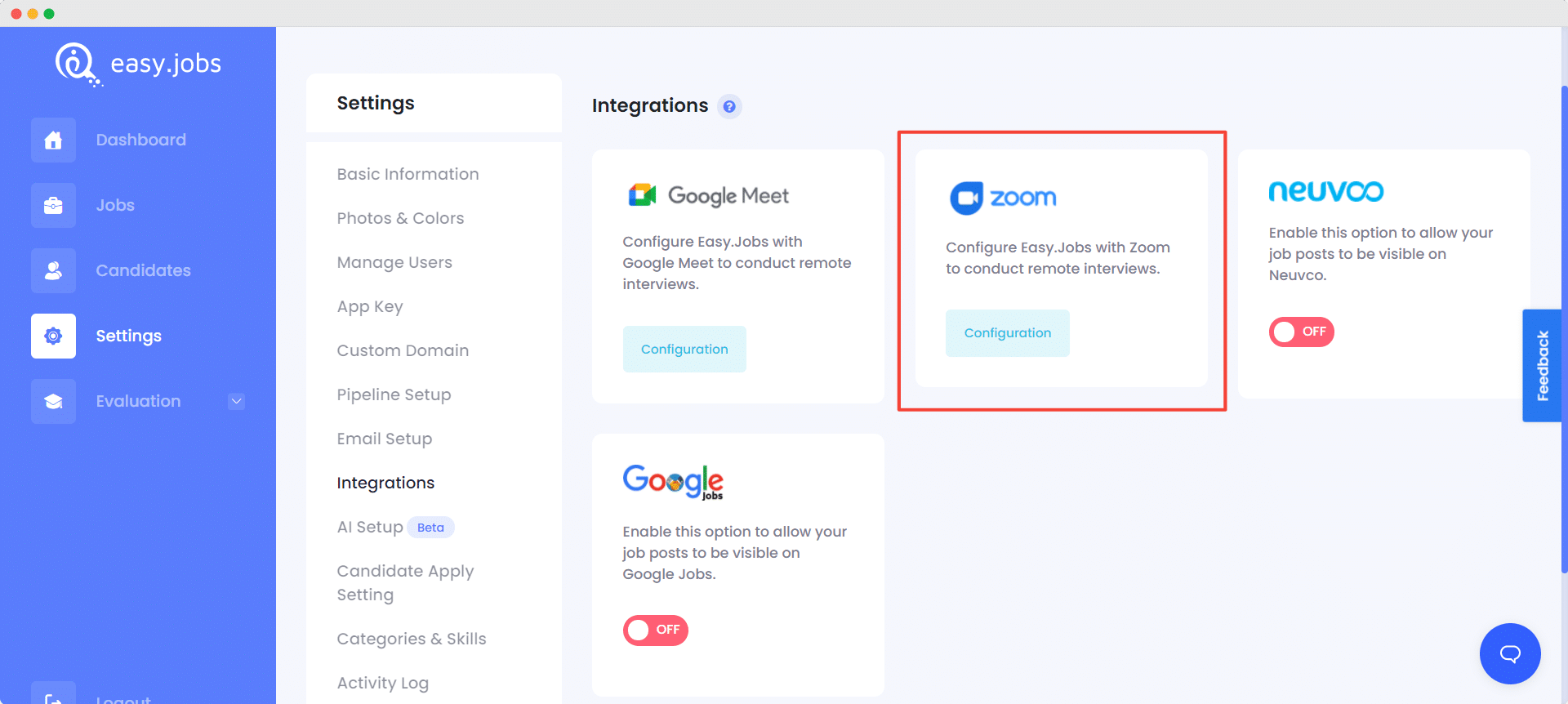 Inside the Zoom App Config section, paste your Client ID and your Client Secret which you copied earlier. Click on Atualizar quando você tiver terminado.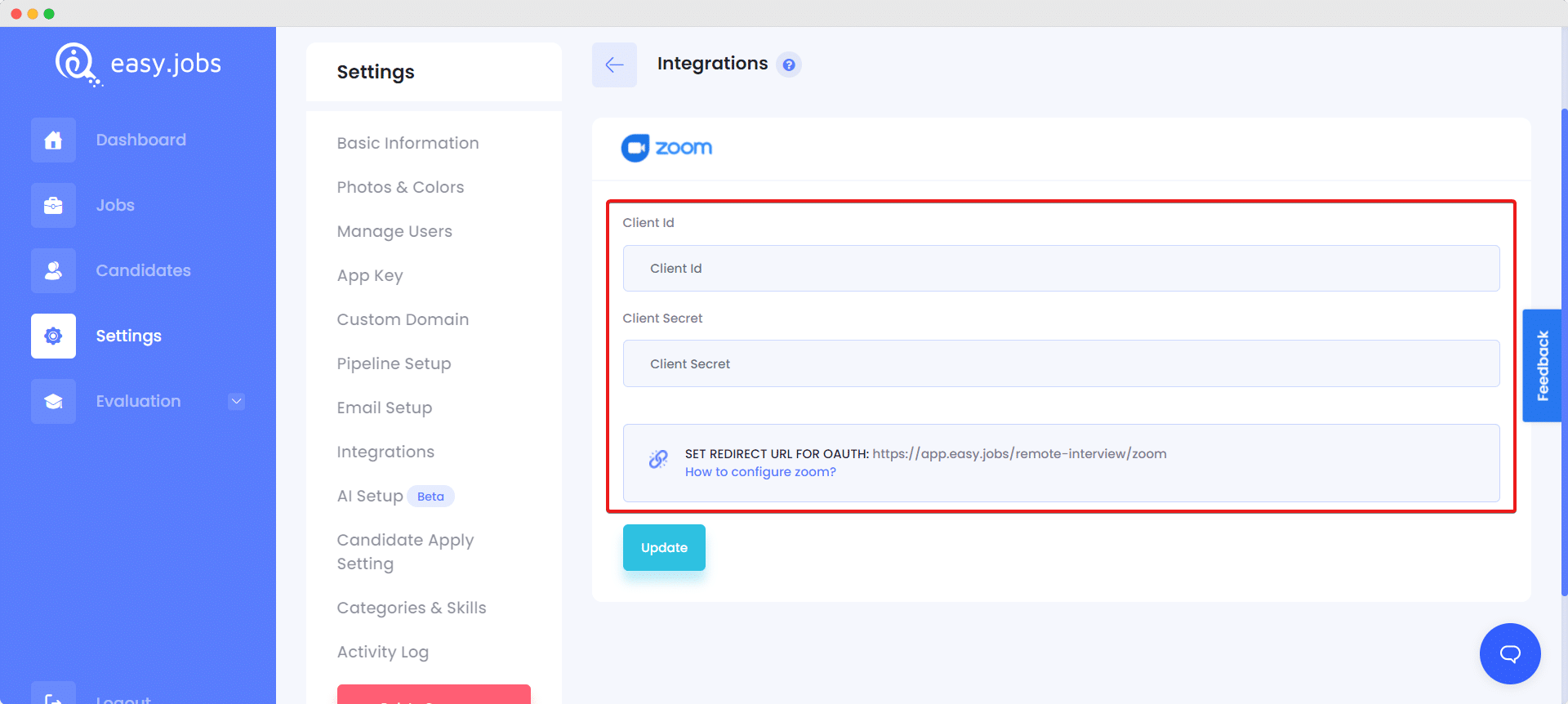 Seguindo estas etapas, você pode configurar o Zoom App com o Easy.Jobs para realizar facilmente entrevistas remotas. Se você tiver alguma dificuldade, sinta-se à vontade para Contate-Nos Para obter mais assistência.