Consultez la ligne directrice ci-dessous pour savoir comment mettre en place votre équipe de recrutement ou ajouter un membre de l'équipe dans easy.jobs.
Étape 1: Connectez-vous à votre compte Easy.jobs et accédez à Paramètres> Gérer les utilisateurs.  Après cela, vous devez cliquer sur le Ajouter un nouvel utilisateur dans le coin supérieur droit de la page.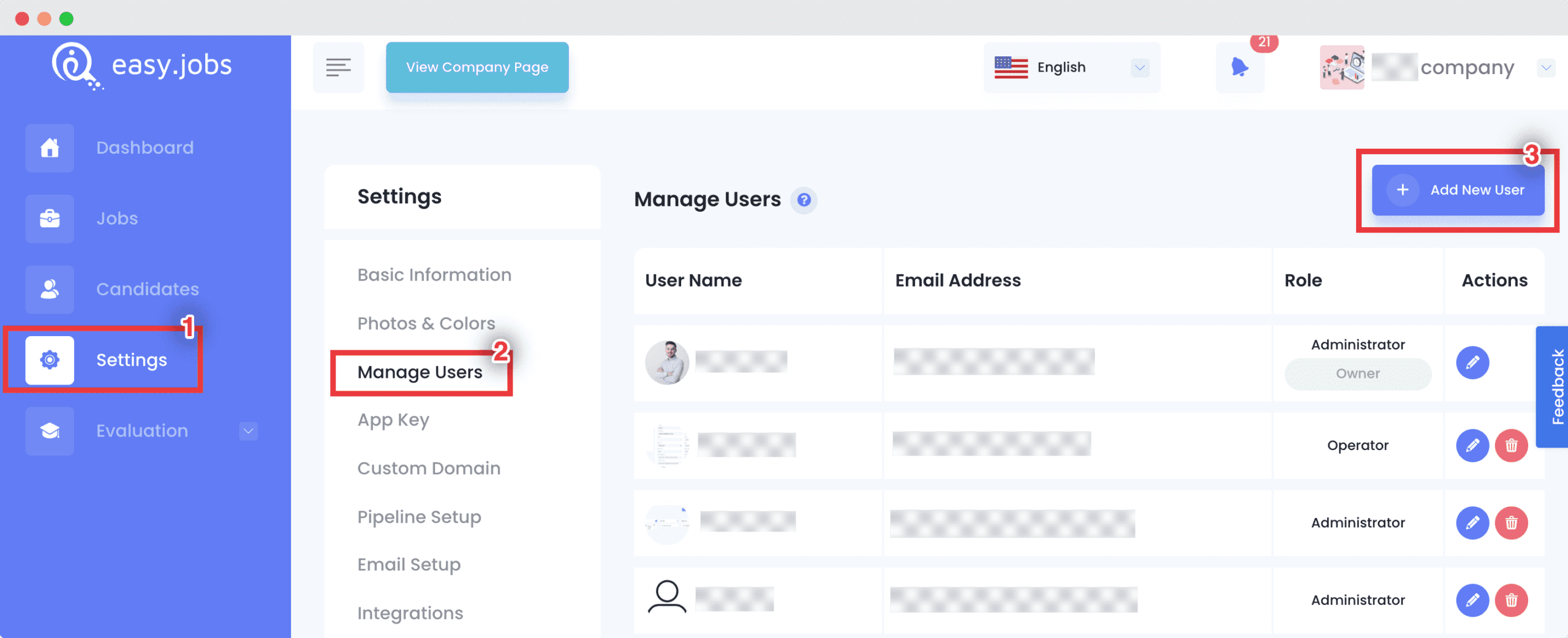 Étape 2: Il vous faudra voir ci-dessous d'où vous devez donner quelques informations.
Email- You need to put the Email address of your recruiting member whom you want to add in the system. You can add more than one person to your recruiting team which totally depends upon your package plan.
Rôle- Sélectionnez le rôle de votre membre d'équipe. Tels que chef d'équipe, gestionnaire des RH, etc.
Autorisations: S'il est nécessaire de créer une limite d'accès pour vos membres recruteurs, vous pouvez le faire en sélectionnant Autorisations dans le processus.
Notifications: You can add customized notification permissions for each role as well. Whether you want your team member to get Push notifications or Email notifications, you can also set that.
First, provide the User Email, then select user roll, and finally enable or disable Permissions & Notifications. Once you have done with all these steps, hit the 'Sauvegarder et continuer' bouton. Toutes nos félicitations! Vous avez réussi à configurer votre équipe de recrutement dans Easy.Jobs.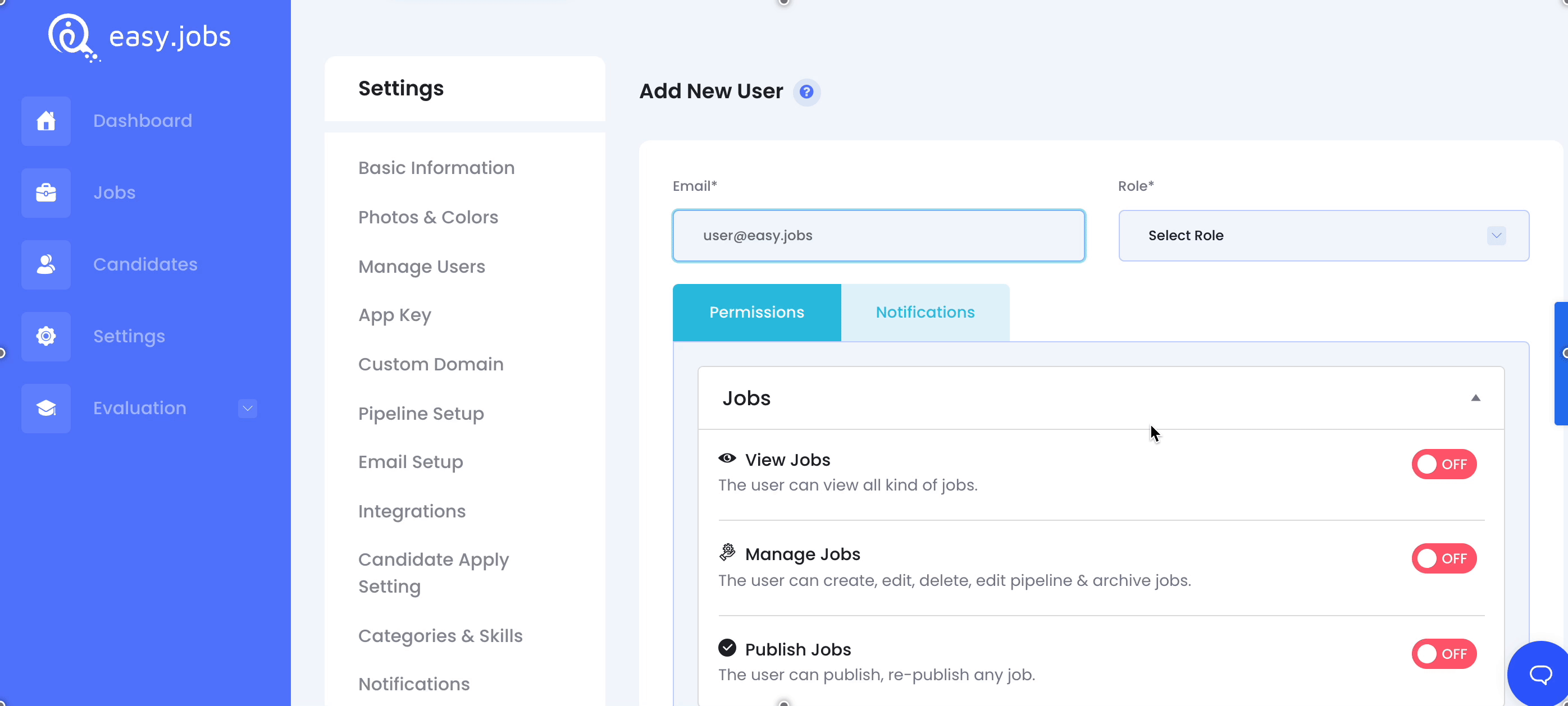 C'est ainsi que vous pouvez ajouter des membres d'équipe dans Easy.Jobs. Si vous avez besoin d'aide, n'hésitez pas à Nous contacter ou rejoignez notre Communauté Facebook pour vous connecter avec d'autres propriétaires d'entreprise comme vous.