Zoom is een populaire en gebruiksvriendelijke applicatie voor online communicatie wanneer persoonlijke ontmoetingen niet mogelijk zijn. Om deze reden geeft Easy.Jobs u de flexibiliteit om gemakkelijk voer interviews op afstand via Zoom om u te helpen bij uw rekruteringsproces op afstand.
Hoe Zoom API-sleutel op te halen #
Voordat u kunt beginnen, moet u uw Zoom API ophalen, die u kunt doen door de onderstaande stappen te volgen.
Stap 1: Maak een nieuwe app in Zoom App Marketplace #
Ga naar Zoom App Marketplace en klik op Ontwikkelen → App bouwen om een nieuwe app te maken. U wordt gevraagd om in te loggen met uw Zoom-accountgegevens.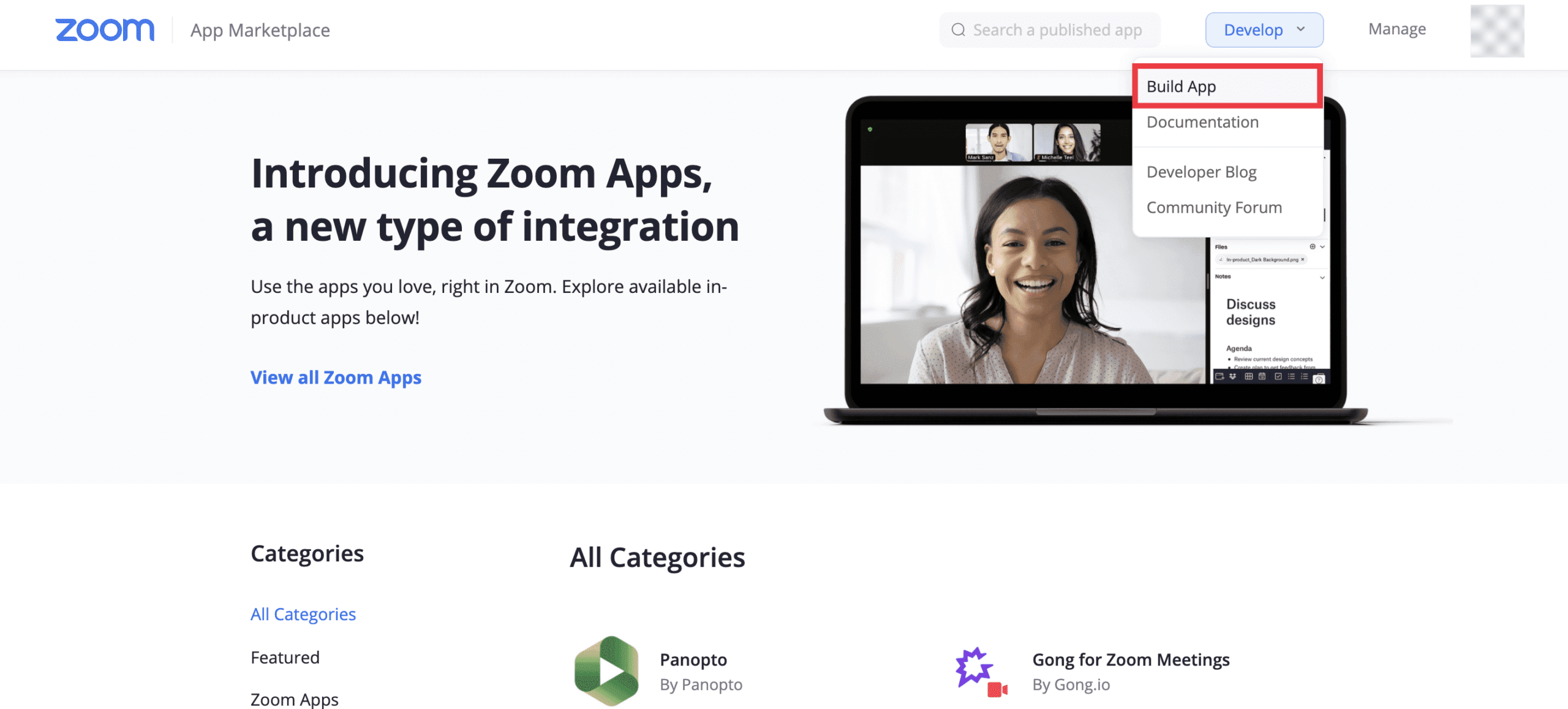 Selecteer wanneer u wordt gevraagd uw app-type te kiezen OAuth en klik op Creëer.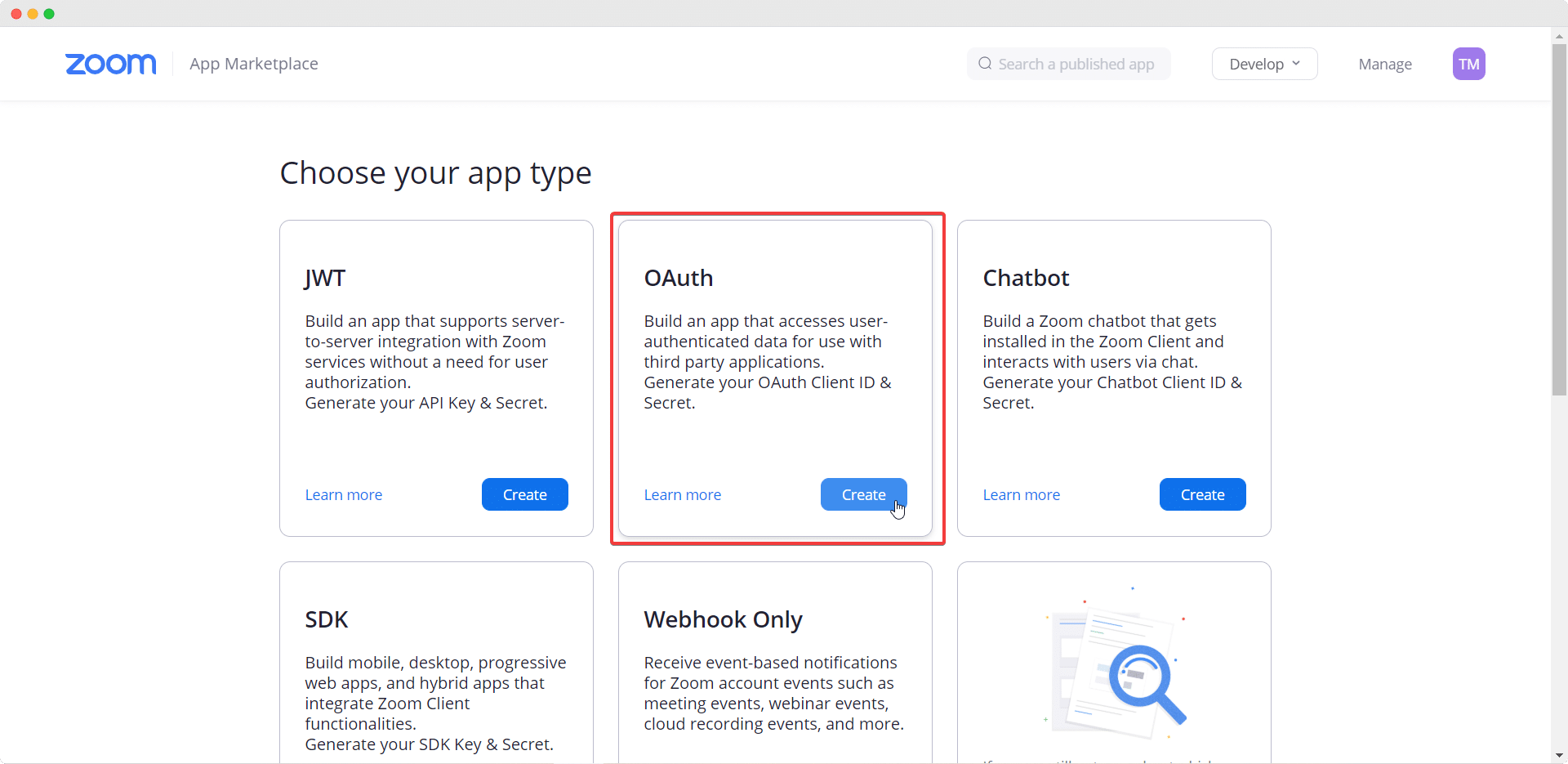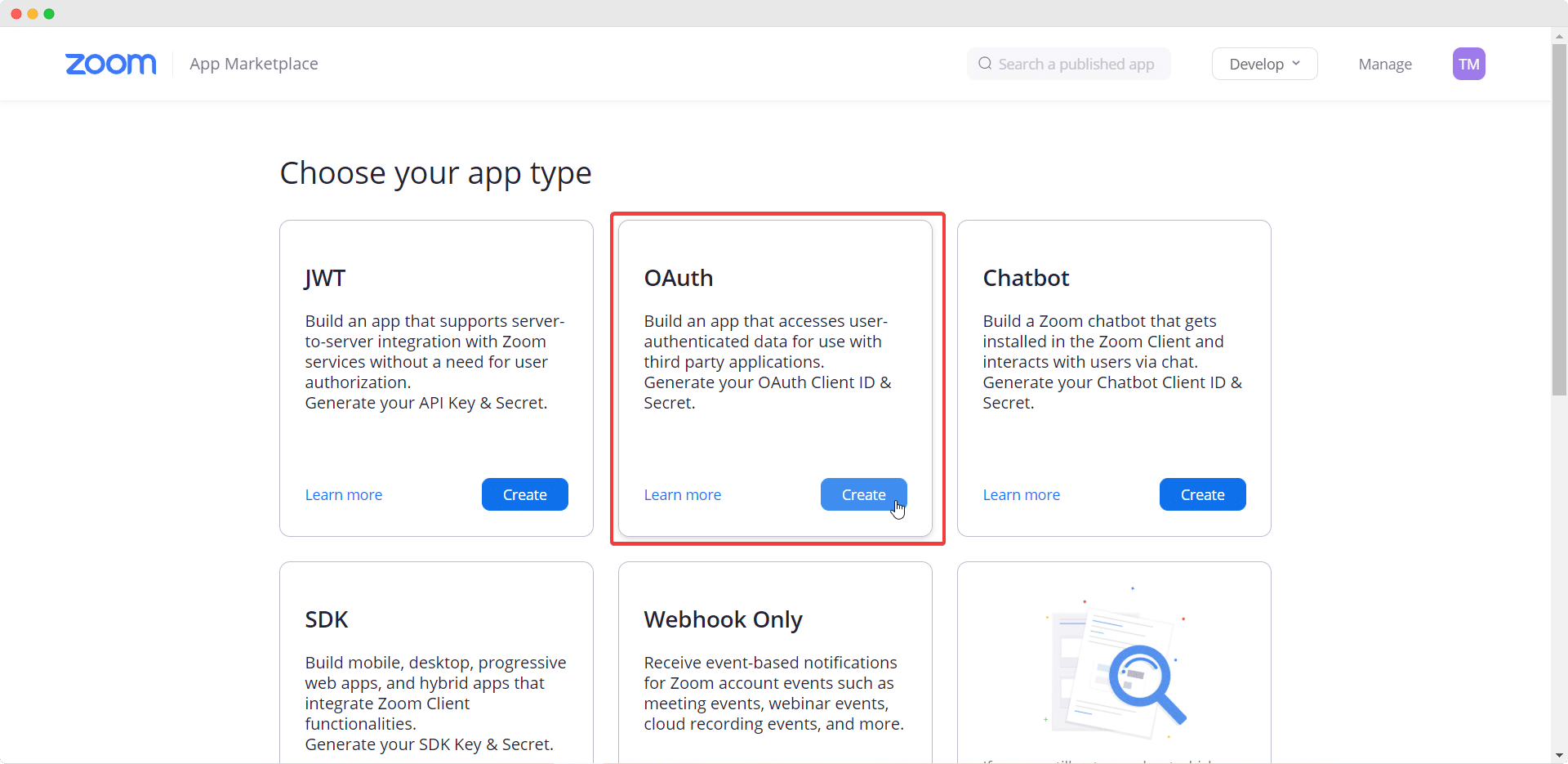 Hierdoor wordt een pop-upvenster geopend waarin u een naam aan uw app moet geven, uw app-type moet instellen als door de gebruiker beheerd en kunt schakelen om te voorkomen dat uw app wordt gepubliceerd in de Zoom App Marketplace. Klik op Creëer als je klaar bent.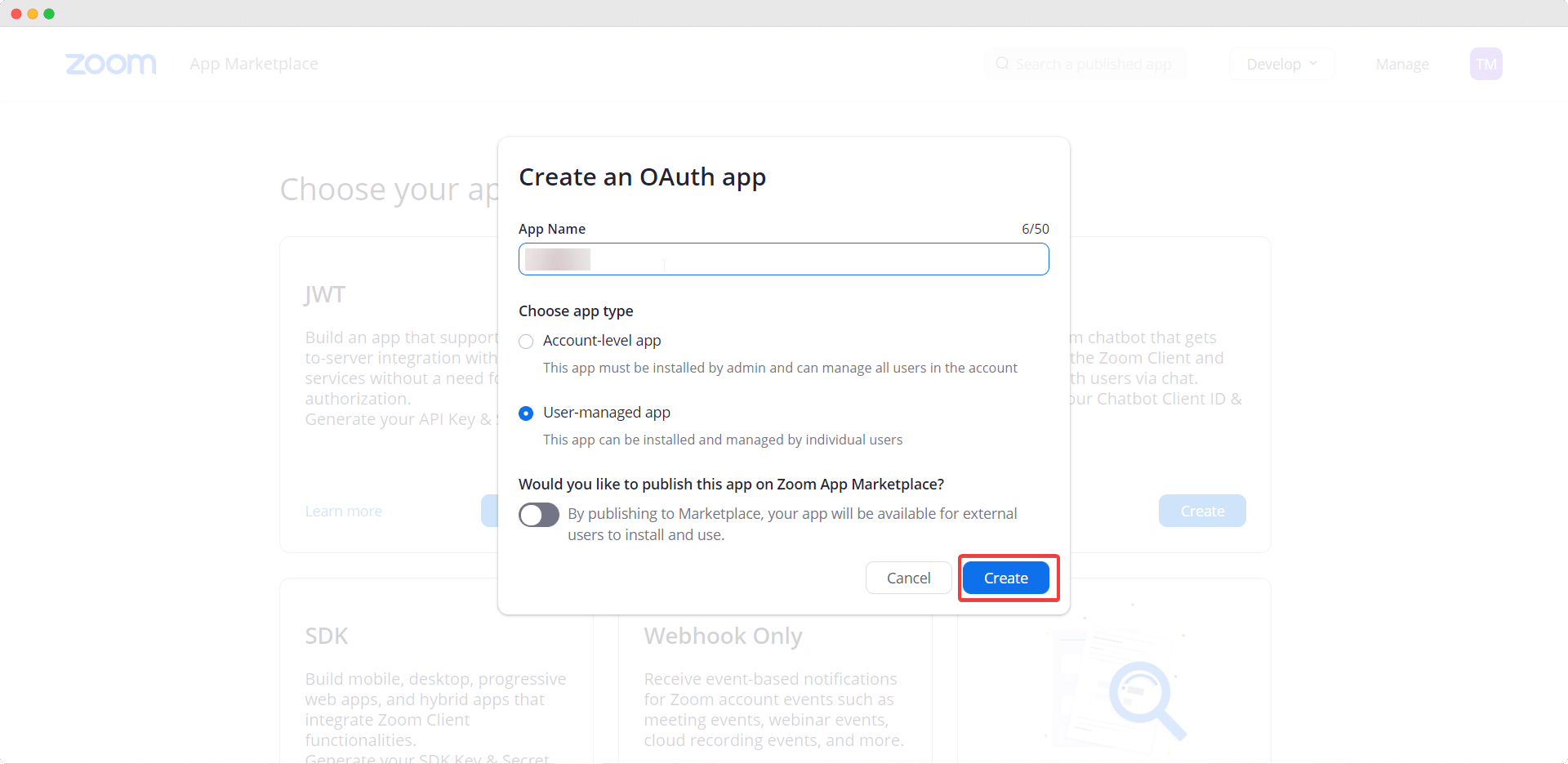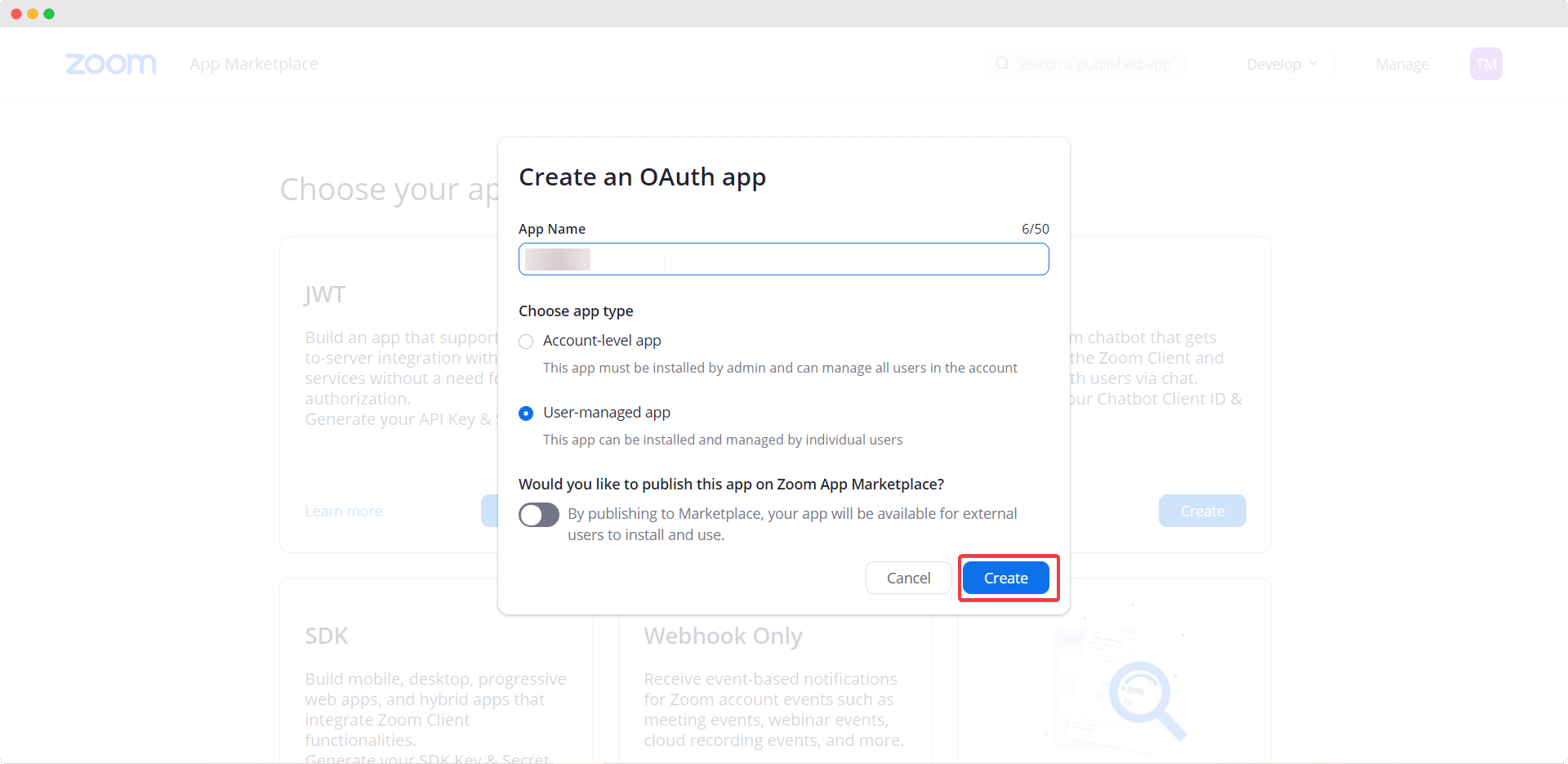 Stap 2: Verzamel uw Zoom API-sleutel en stel zoombereiken in #
Na het succesvol voltooien van de vorige stap, wordt u doorgestuurd naar een nieuwe pagina waar u uw Zoom Client ID en Client Secret kunt verzamelen door ze te kopiëren. Vergeet niet je redirect-link voor je app toe te voegen in het invoerveld onder Omleidings-URL voor OAuth and click on the 'Continue' knop. Voor de Zoom-app moet uw omleidings-URL zijn https://app.easy.jobs/remote-interview/zoom.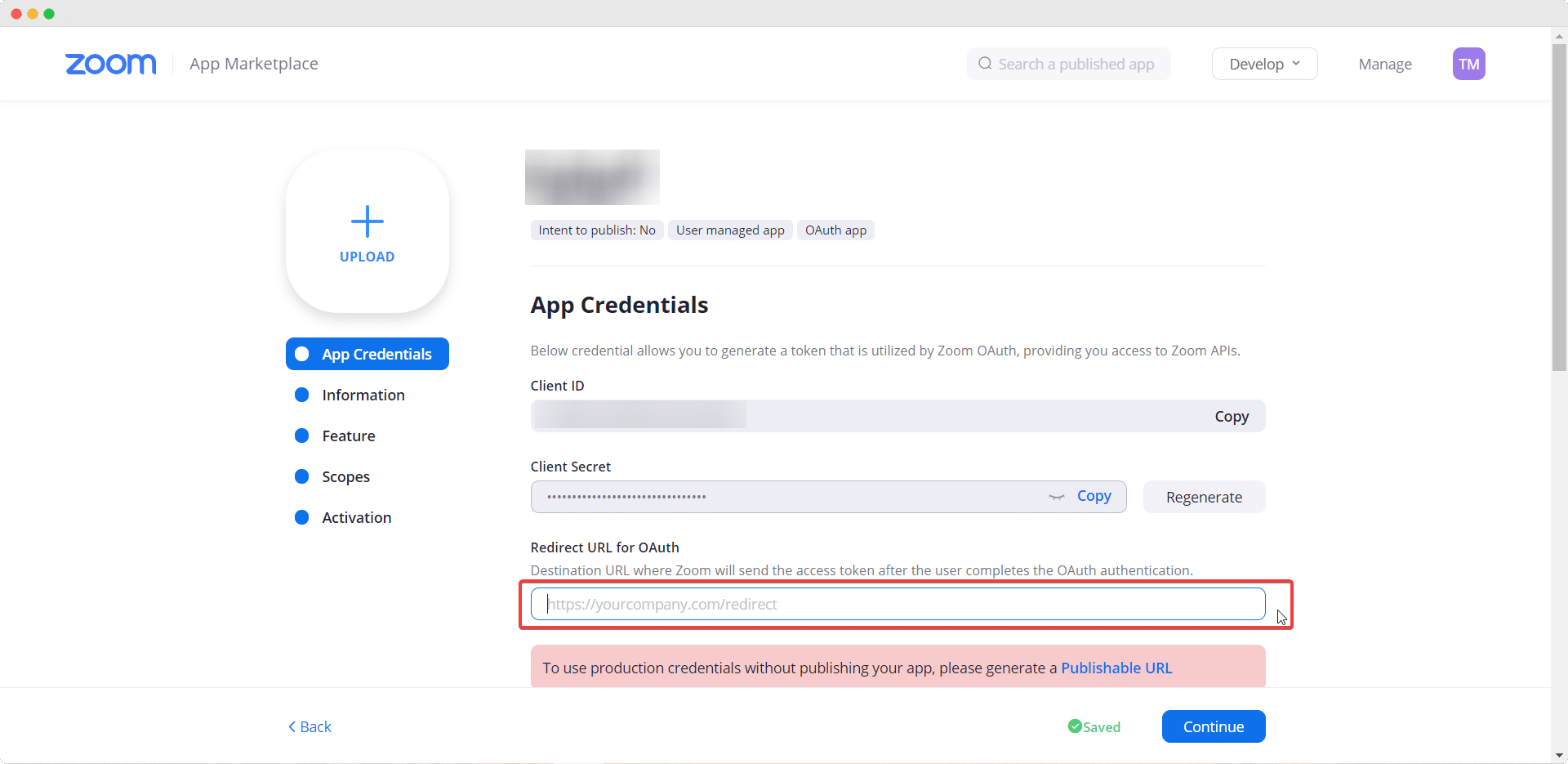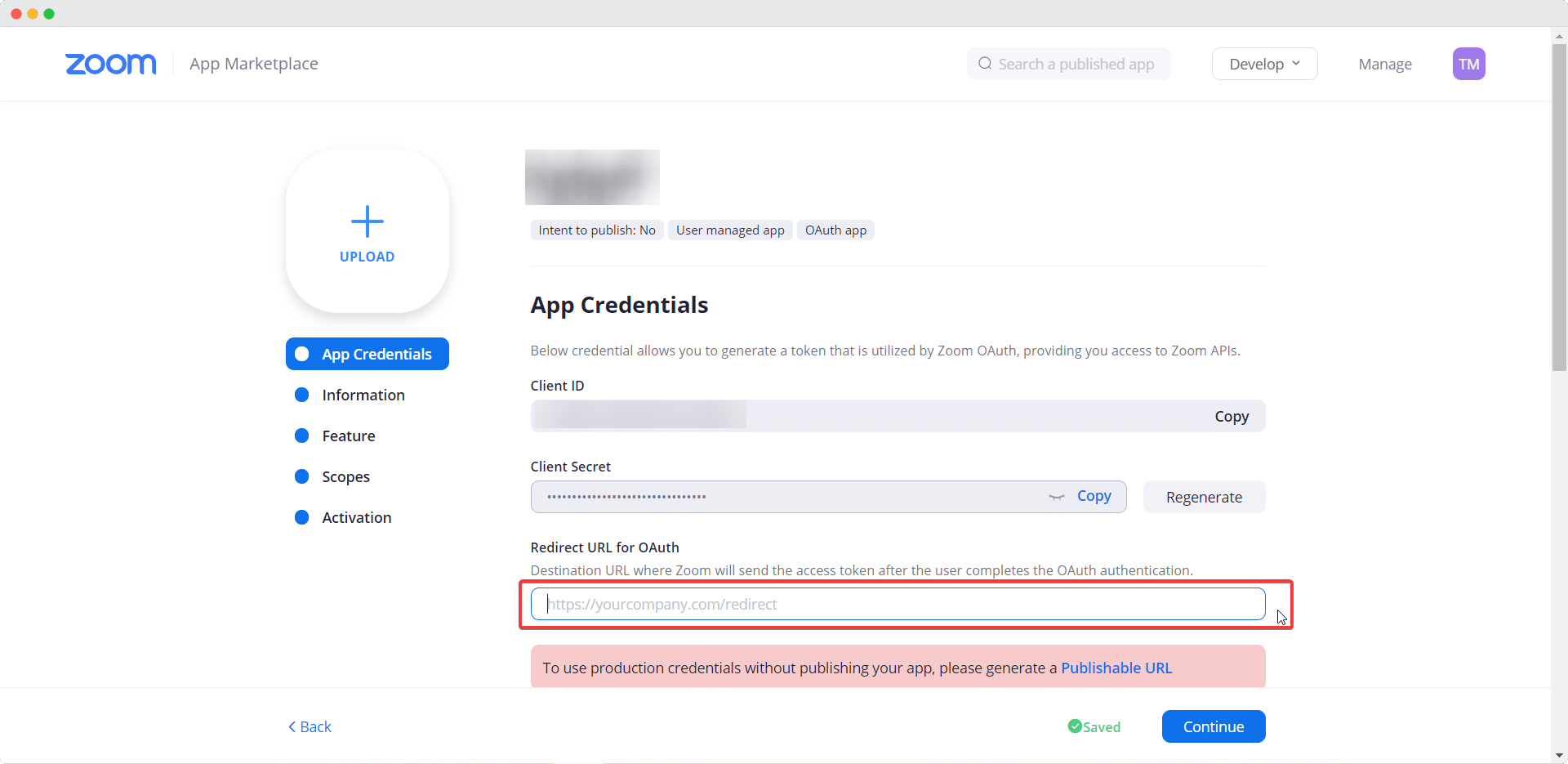 Navigeer vervolgens naar Bereik en klik op Scopes toevoegen so that your candidates can join your Zoom meetings for remote interviews. from scopes, select 'Meeting' en klik op 'View your meetings', 'View & message your meetings'; then select 'User' option and tick on 'View your user information'. after selecting these options click on the 'Done' button. That's it.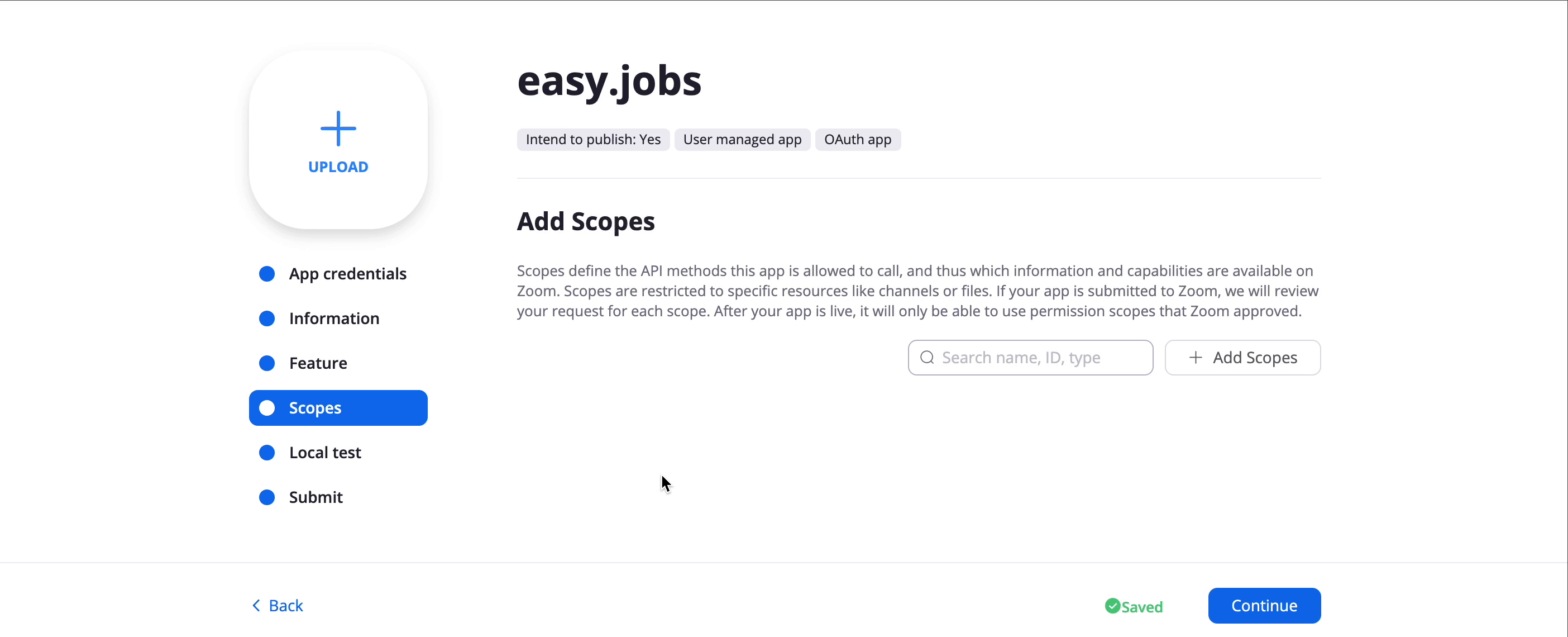 Zoom-app configureren in Easy.Jobs #
Log in op uw Easy.Jobs-account en navigeer naar Instellingen → Integraties from your dashboard. There you will find Zoom app along with other integration apps. Click on the 'Configure' button of Zoom.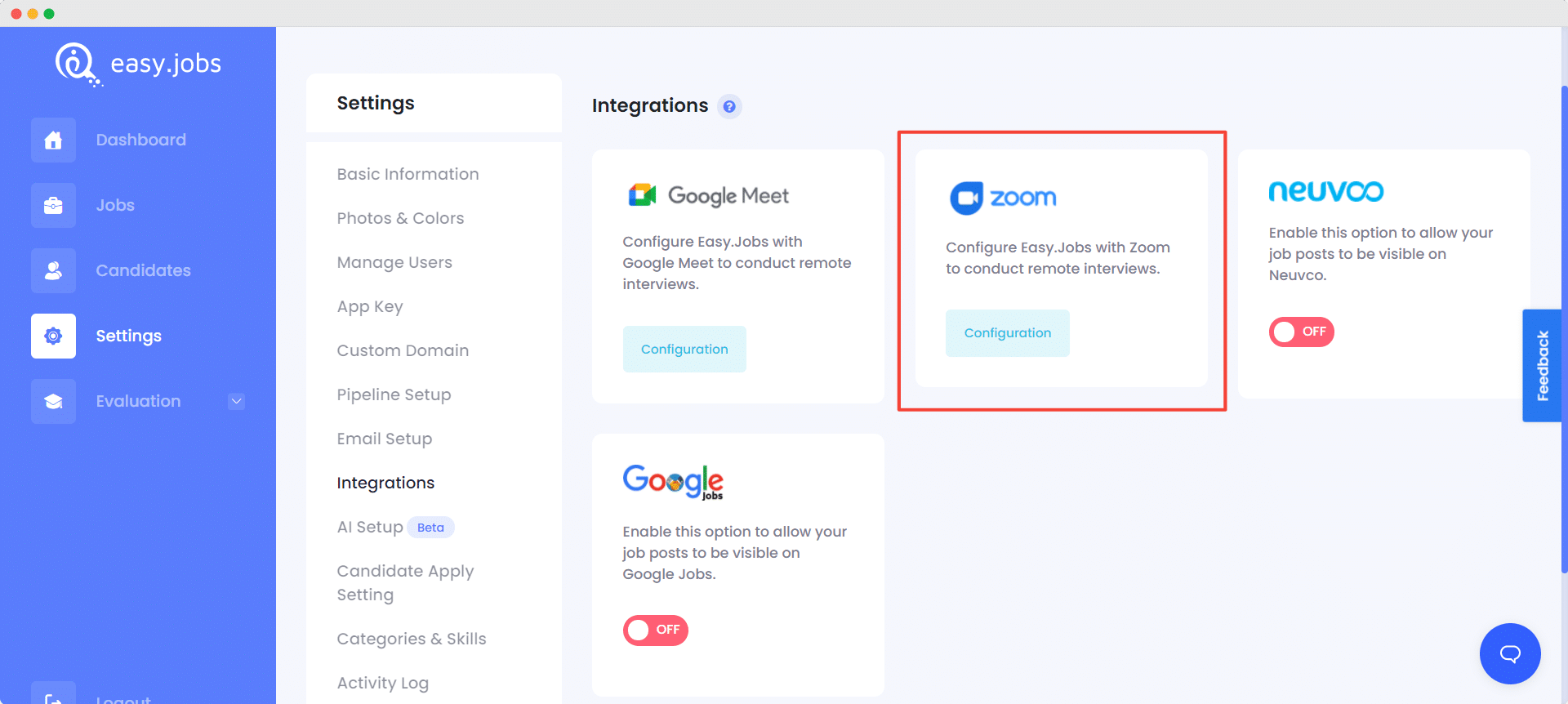 Inside the Zoom App Config section, paste your Client ID and your Client Secret which you copied earlier. Click on Bijwerken als je klaar bent.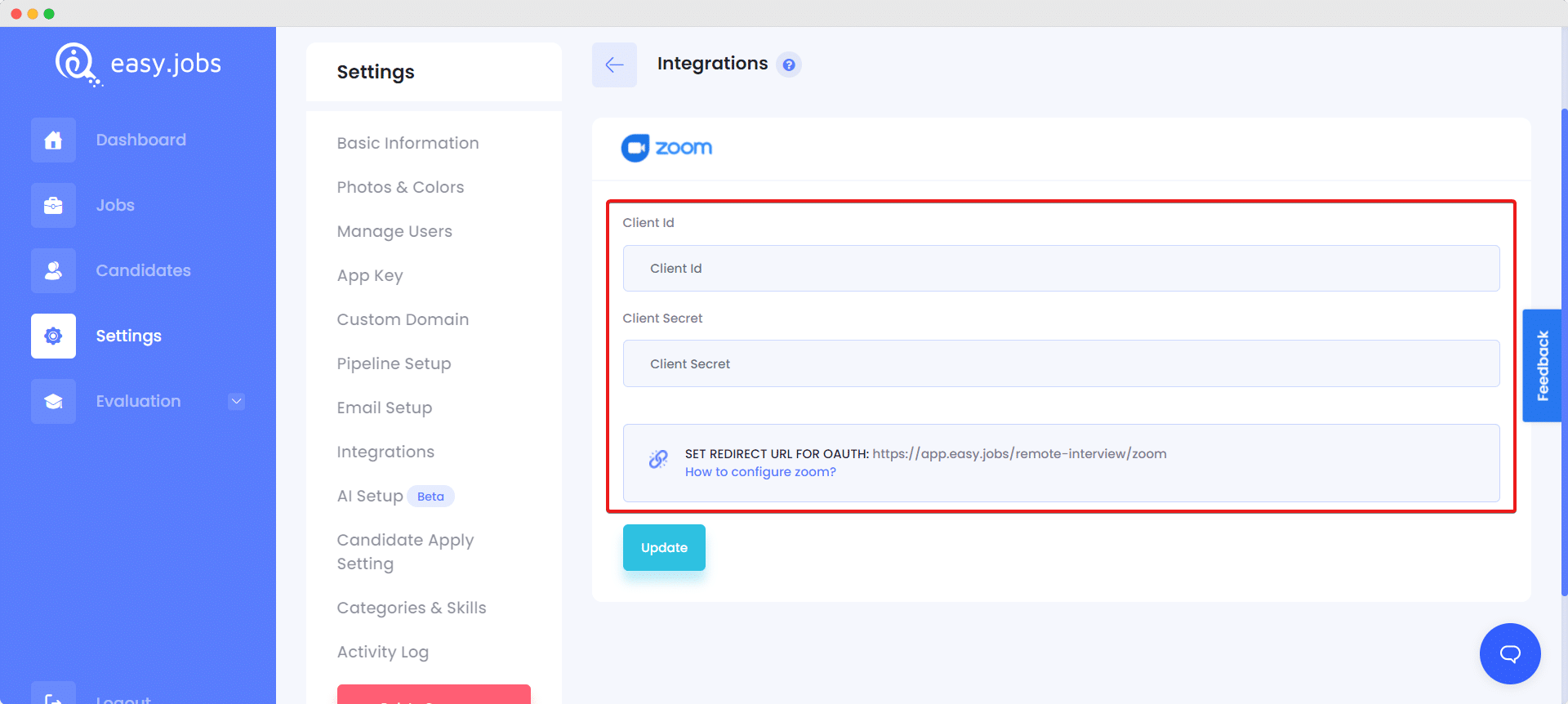 Door deze stappen te volgen, kunt u de Zoom-app configureren met Easy.Jobs om eenvoudig interviews op afstand te houden. Als u problemen ondervindt, kunt u dat gerust doen Neem contact met ons op voor verdere assistentie.