Zoom er et populært og brukervennlig program for online kommunikasjon når ansikt til ansikt-møter ikke er mulig. Av denne grunn gir Easy.Jobs deg fleksibiliteten til å enkelt gjennomføre eksterne intervjuer gjennom Zoom for å hjelpe deg i din eksterne rekrutteringsprosess.
Hvordan hente zoom-API-nøkkel #
Før du kan komme i gang, må du hente zoom-API-et ditt, som du kan gjøre ved å følge disse trinnene nedenfor.
Trinn 1: Opprett en ny app i Zoom App Marketplace #
Gå til Zoom App Marketplace og klikk på Utvikle → Bygg app å lage en ny app. Du vil bli bedt om å logge på med Zoom-kontoens legitimasjon.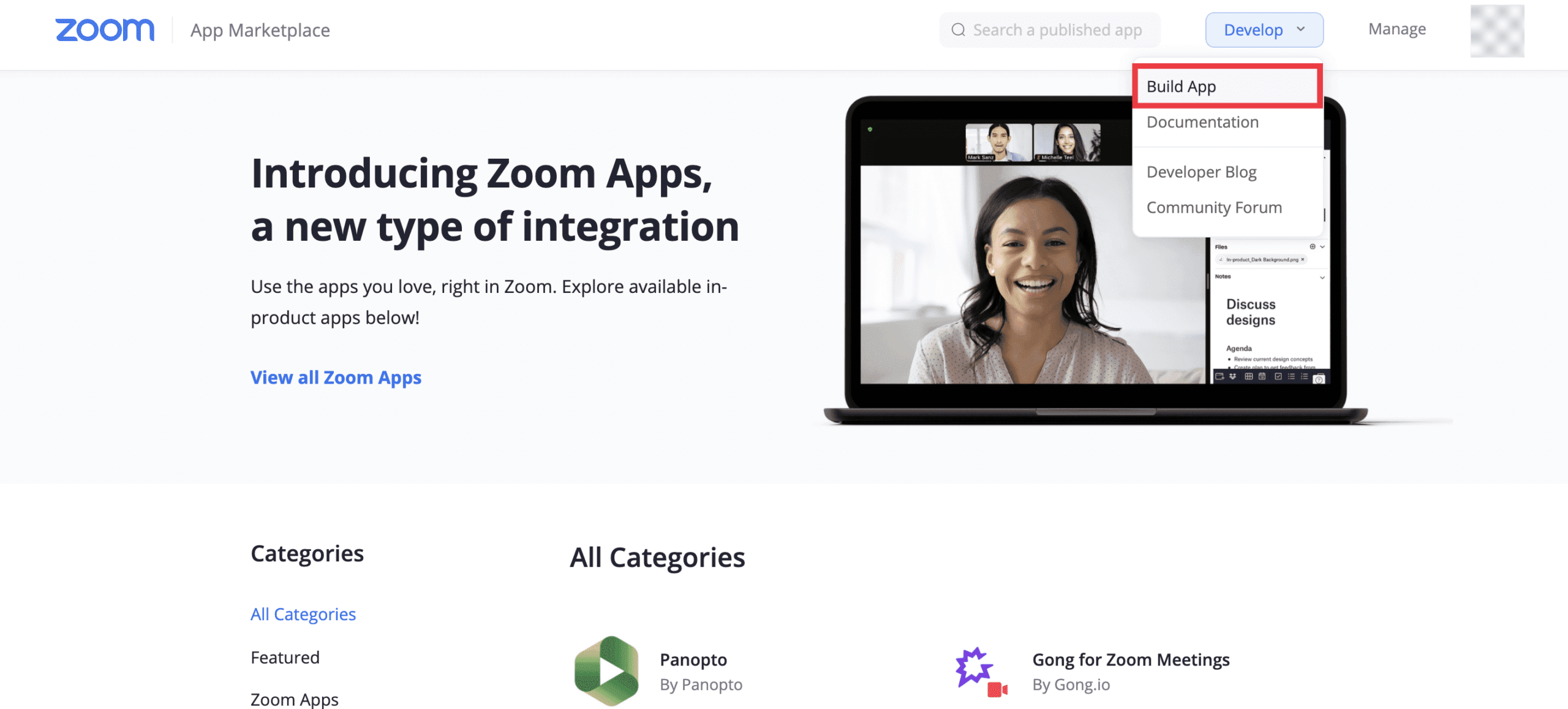 Når du blir bedt om å velge apptype, velger du OAuth og klikk på Skape.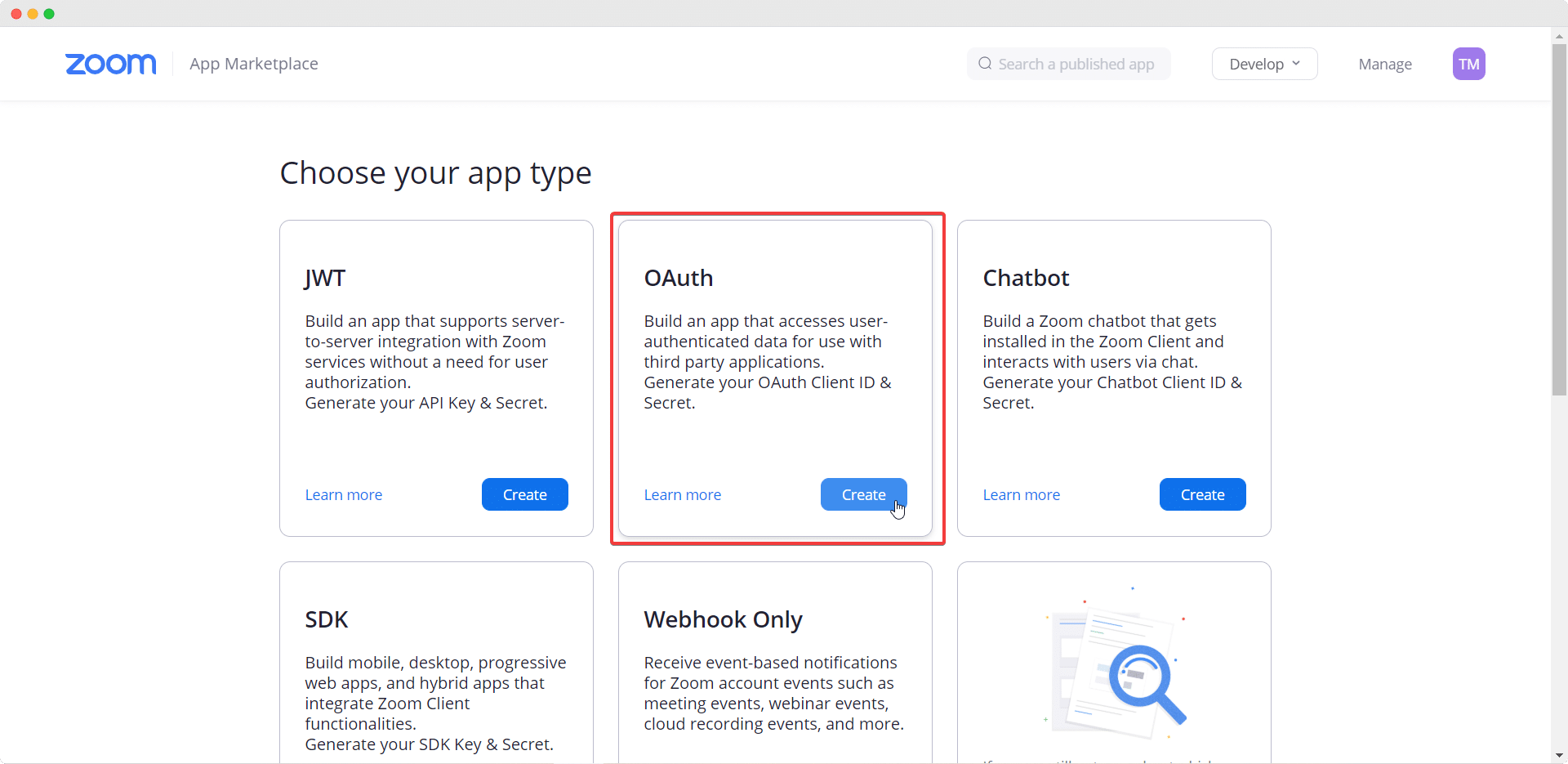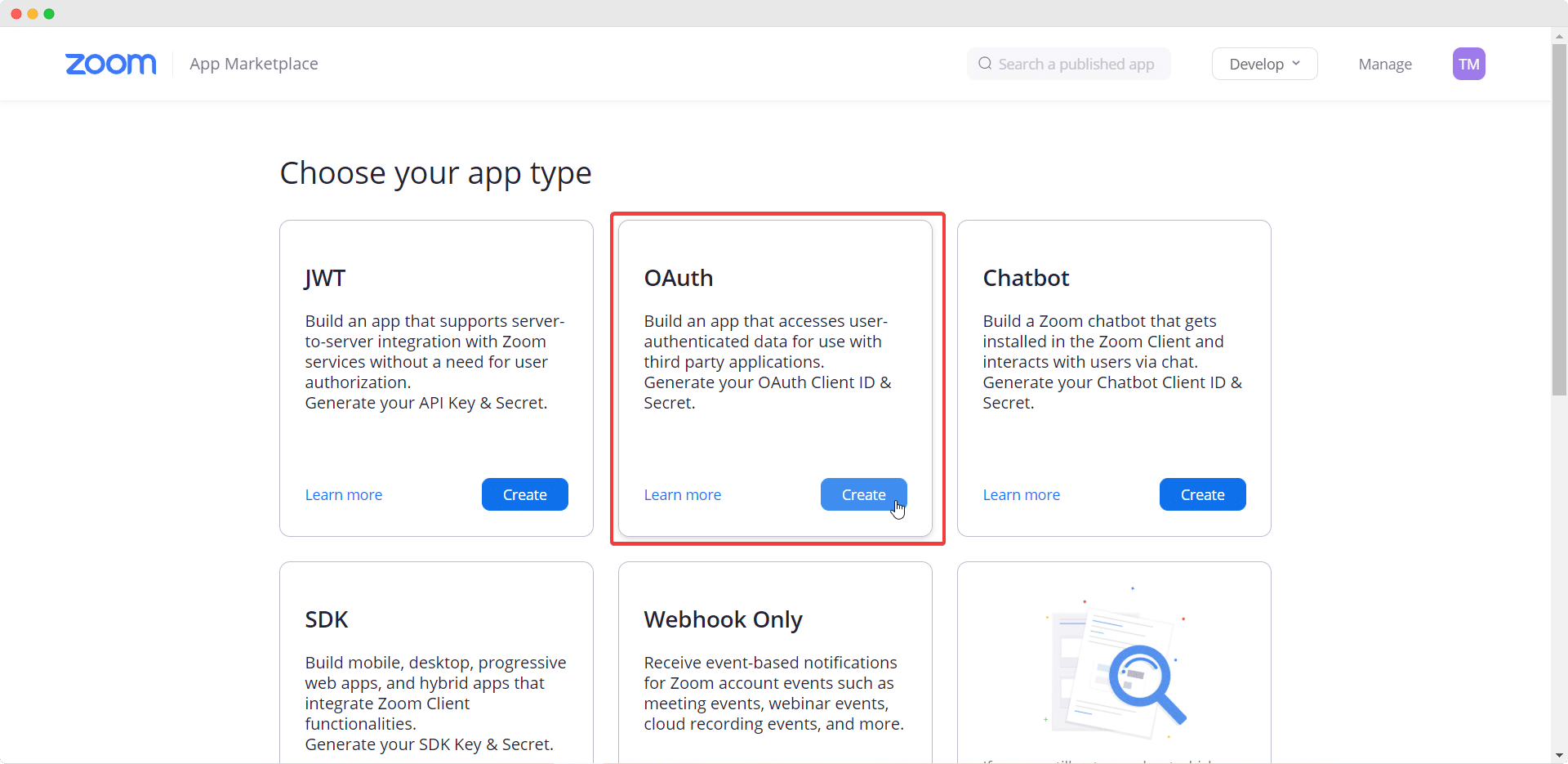 Dette åpner et popup-vindu der du trenger å gi et navn til appen din, angi apptypen din som Brukeradministrert og bytte for å deaktivere at appen din blir publisert i Zoom App Marketplace. Klikk på Skape når du er ferdig.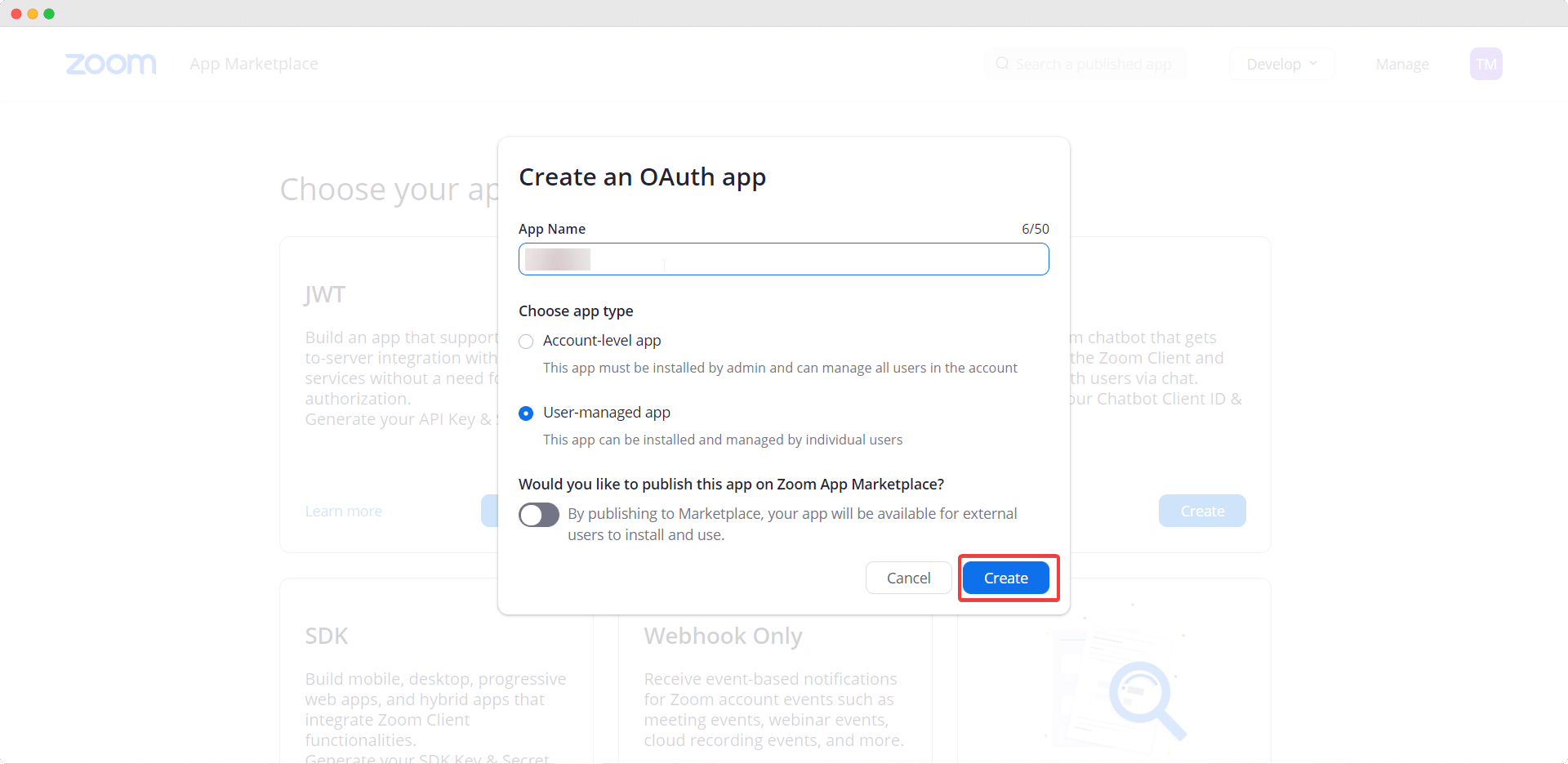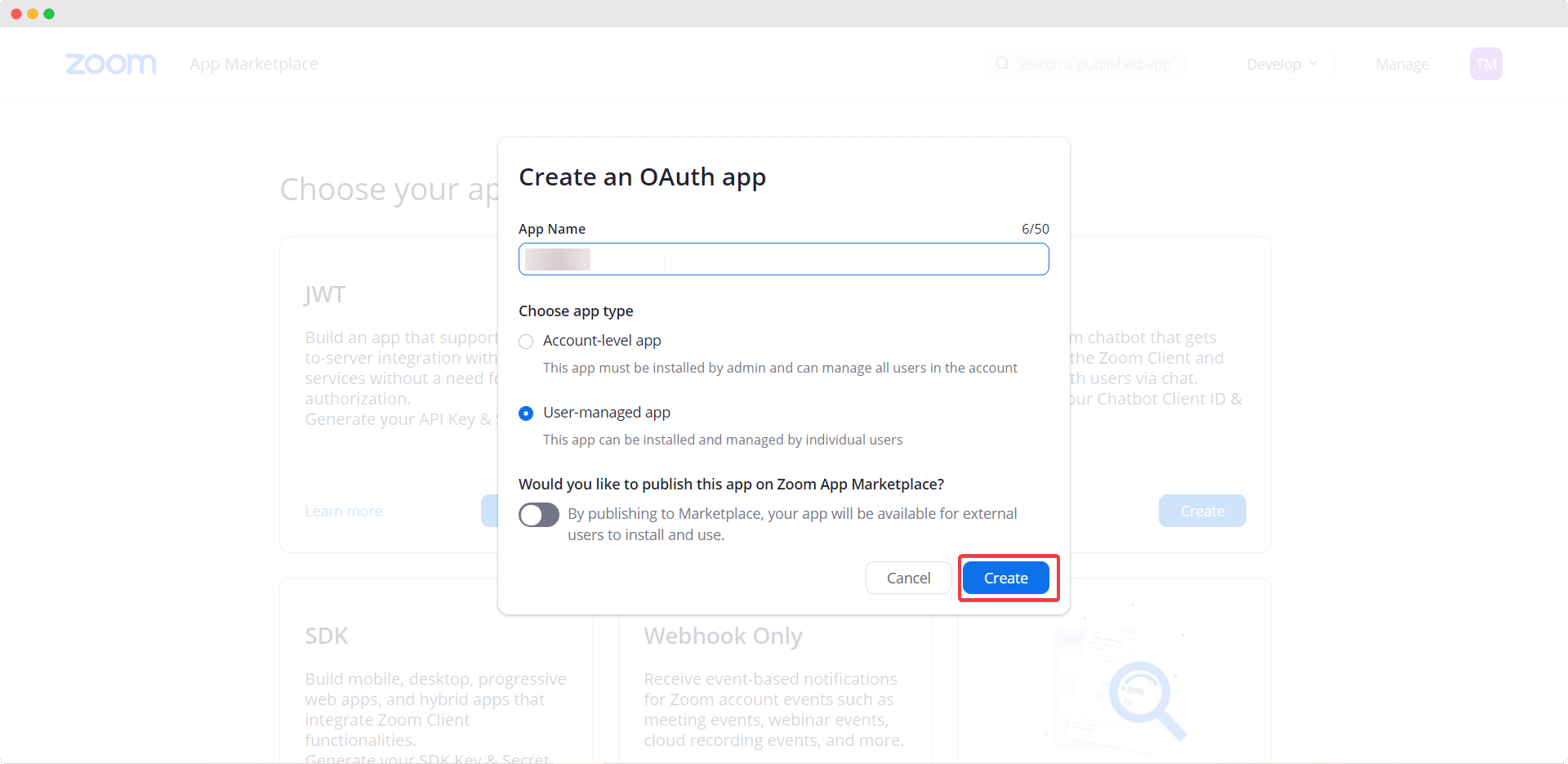 Trinn 2: Samle inn zoom-API-nøkkelen og still zoomomfang #
Etter å ha fullført forrige trinn, blir du omdirigert til en ny side der du kan samle inn Zoom-klient-ID og klienthemmelighet ved å kopiere dem. Ikke glem å legge til viderekoblingslenken for appen din i inputfeltet under Omadresser URL for OAuth and click on the 'Continue' knapp. For Zoom-appen skal omdirigeringsadressen din være https://app.easy.jobs/remote-interview/zoom.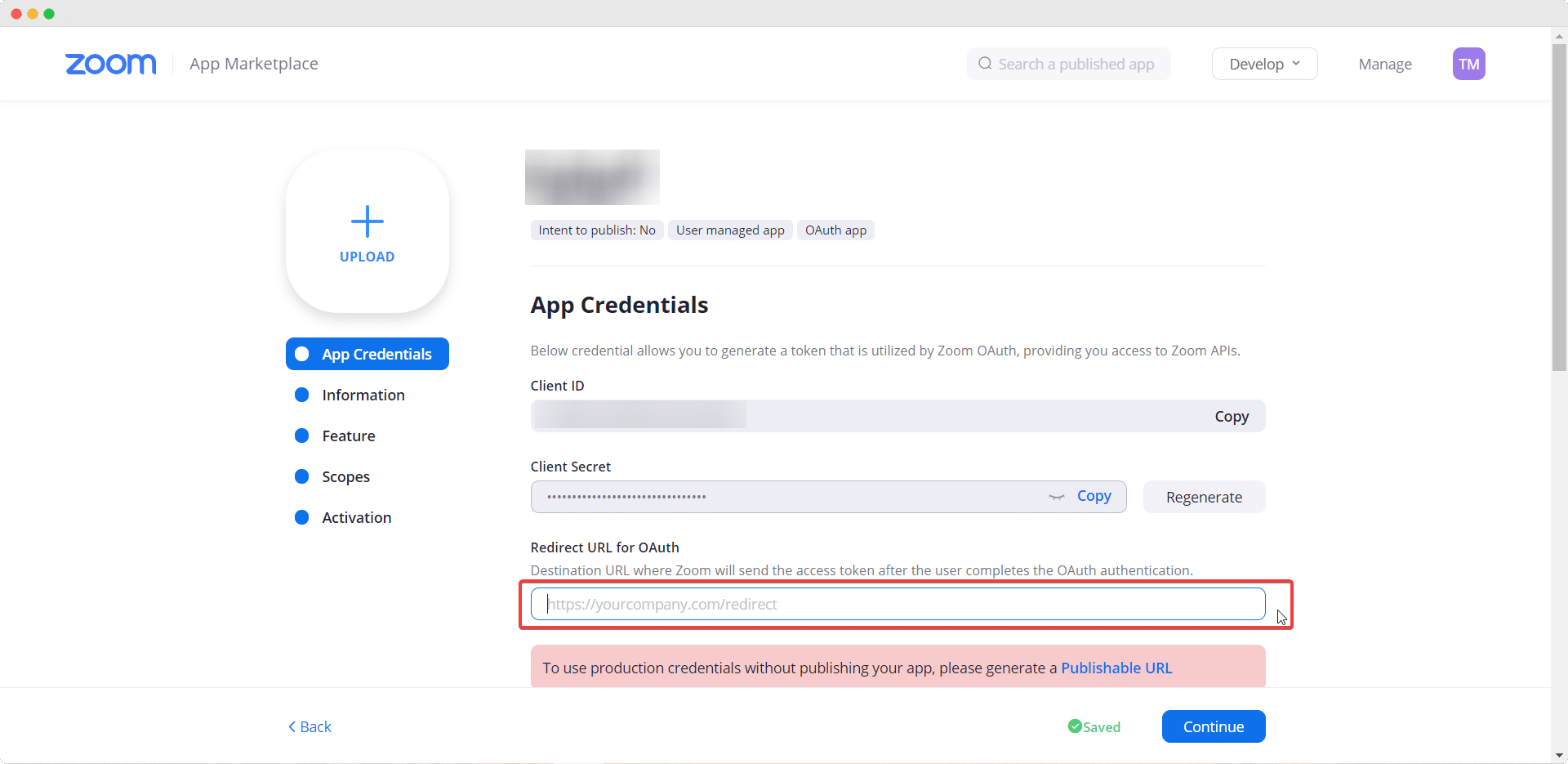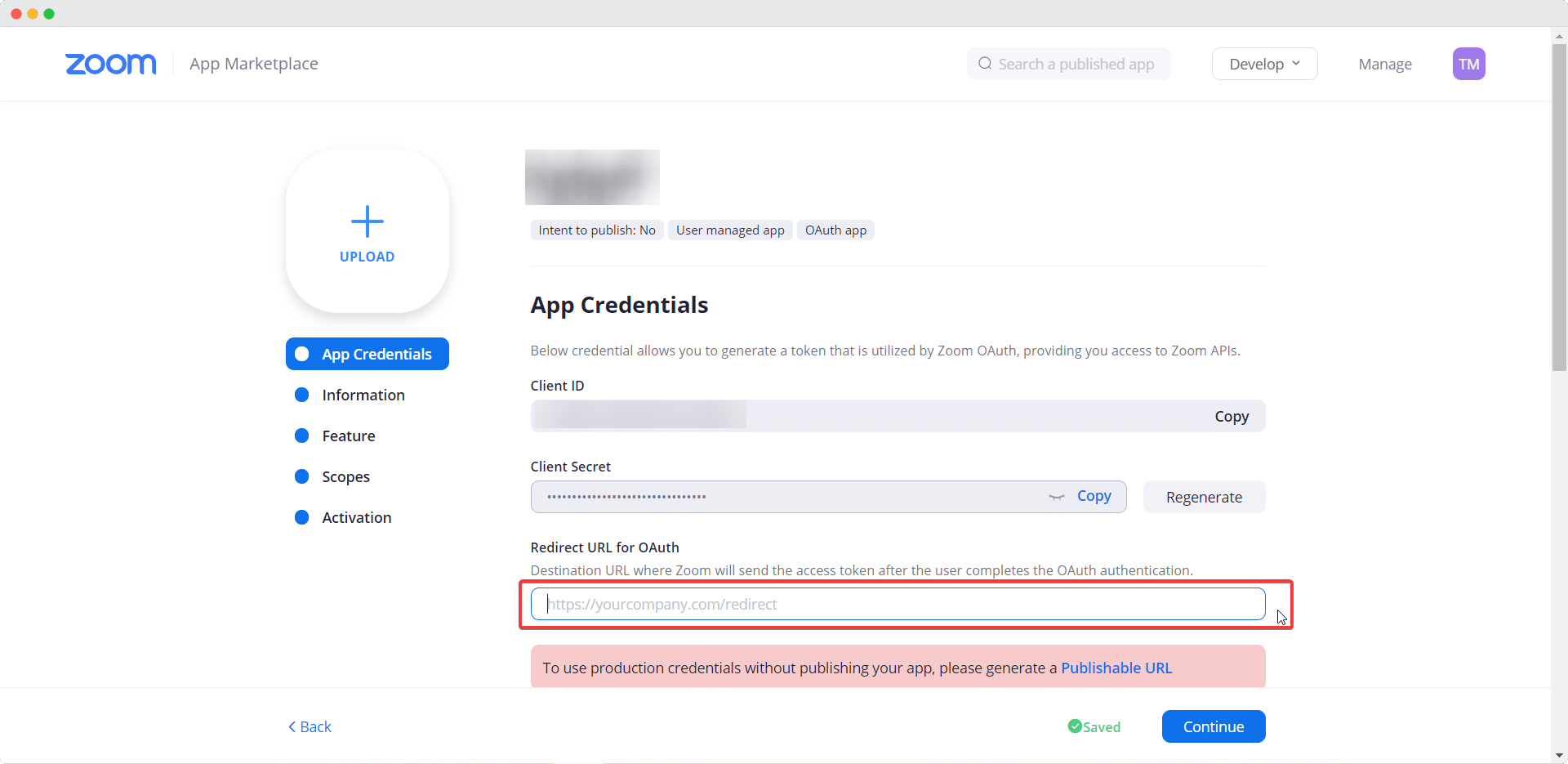 Naviger deretter til scopes og klikk på Legg til omfang so that your candidates can join your Zoom meetings for remote interviews. from scopes, select 'Meeting' og klikk på 'View your meetings', 'View & message your meetings'; then select 'User' option and tick on 'View your user information'. after selecting these options click on the 'Done' button. That's it.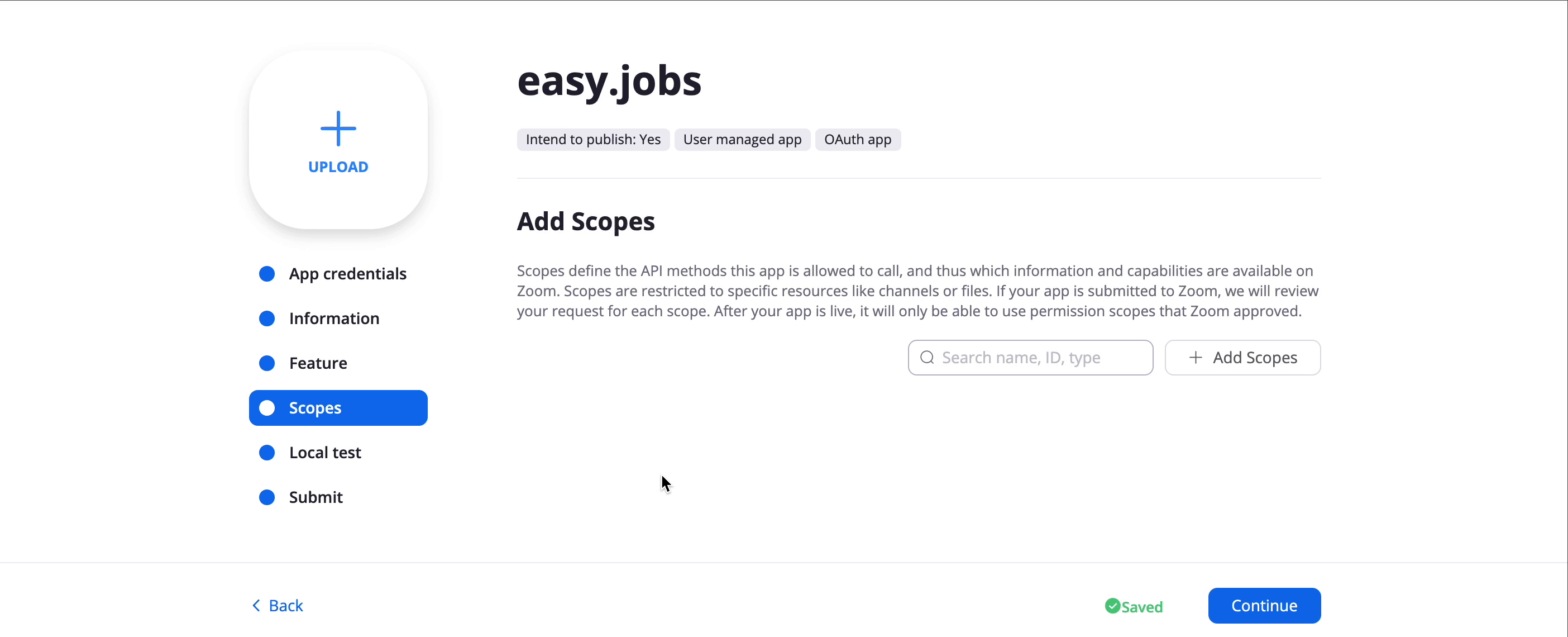 Slik konfigurerer du zoom-appen i Easy.Jobs #
Logg deg på Easy.Jobs-kontoen din og naviger til Innstillinger → Integrasjoner from your dashboard. There you will find Zoom app along with other integration apps. Click on the 'Configure' button of Zoom.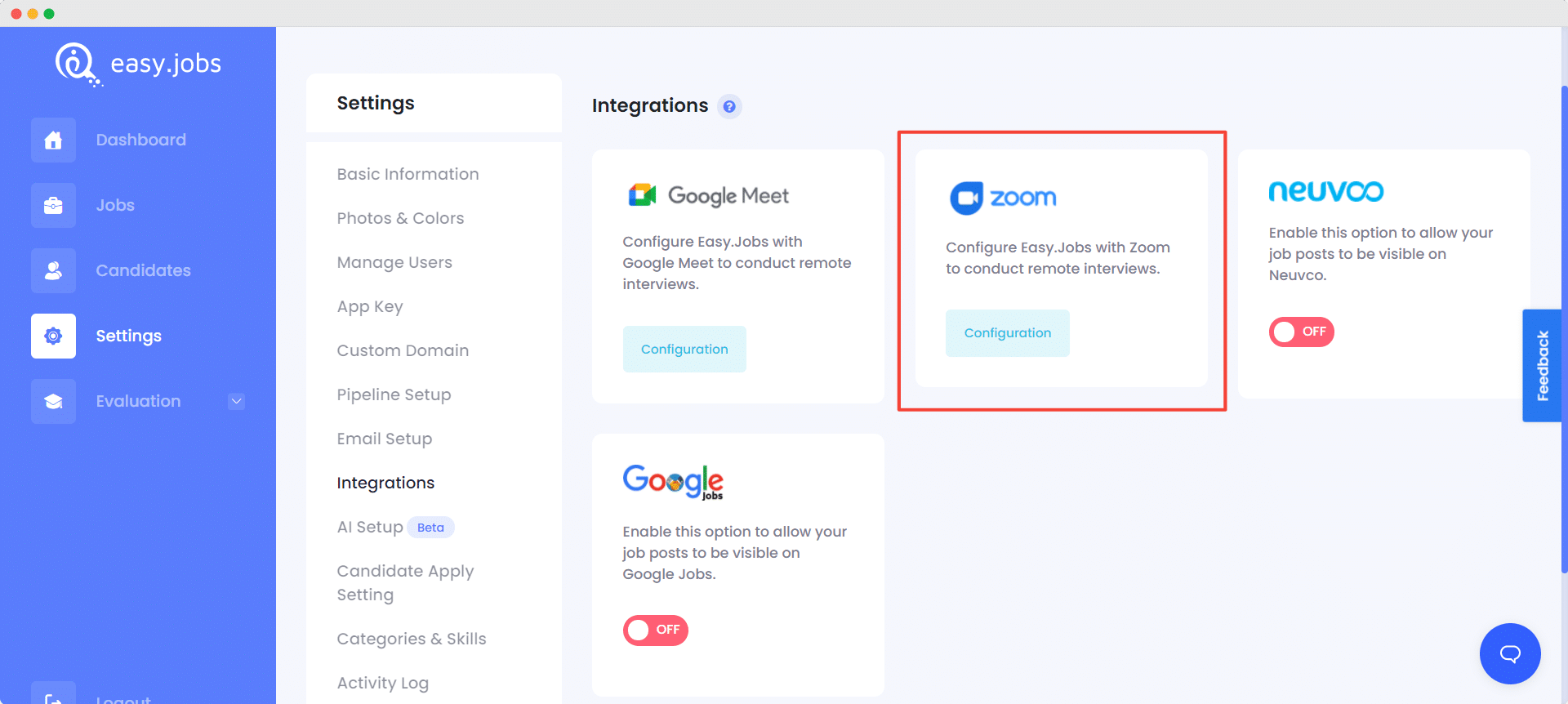 Inside the Zoom App Config section, paste your Client ID and your Client Secret which you copied earlier. Click on Oppdater når du er ferdig.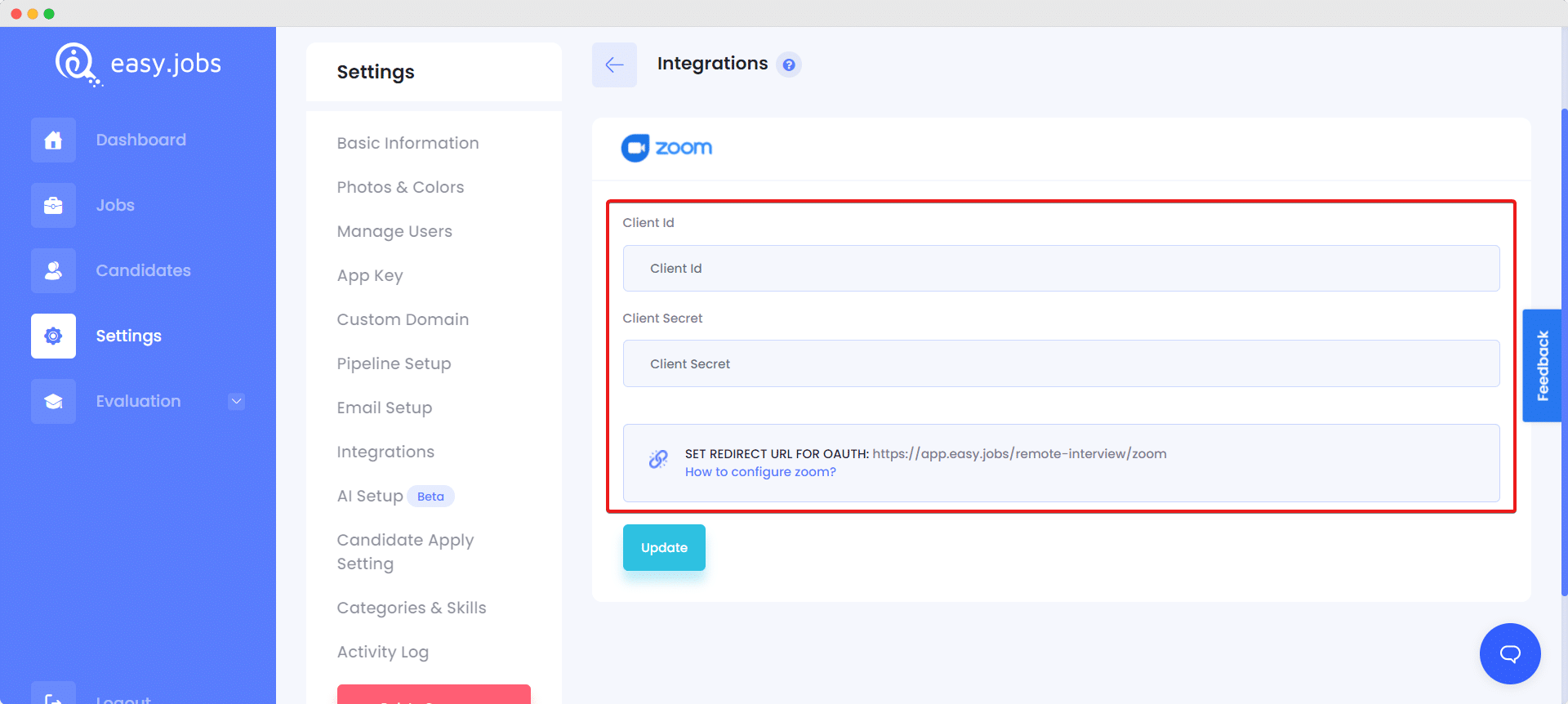 Ved å følge disse trinnene, kan du konfigurere Zoom App med Easy.Jobs for enkelt å gjennomføre eksterne intervjuer. Hvis du har noen vanskeligheter, må du gjerne gjøre det kontakt oss for ytterligere hjelp.