Il est assez difficile de déterminer le plein potentiel d'un candidat simplement en parcourant son CV uniquement. Dans ce cas, Ensemble de questions dans Easy.jobs filtrera les candidats et vous aidera à prendre des décisions d'embauche intelligentes pour votre entreprise.
Consultez les instructions ci-dessous pour savoir comment créer un ensemble de questions dans Easy.Jobs:
Étape 1: Se connecter à votre tableau de bord easy.jobs et accédez à Evaluation.
Étape 2: Maintenant, cliquez sur le bouton "Ensemble de questions' and hit the 'Add New Set' bouton.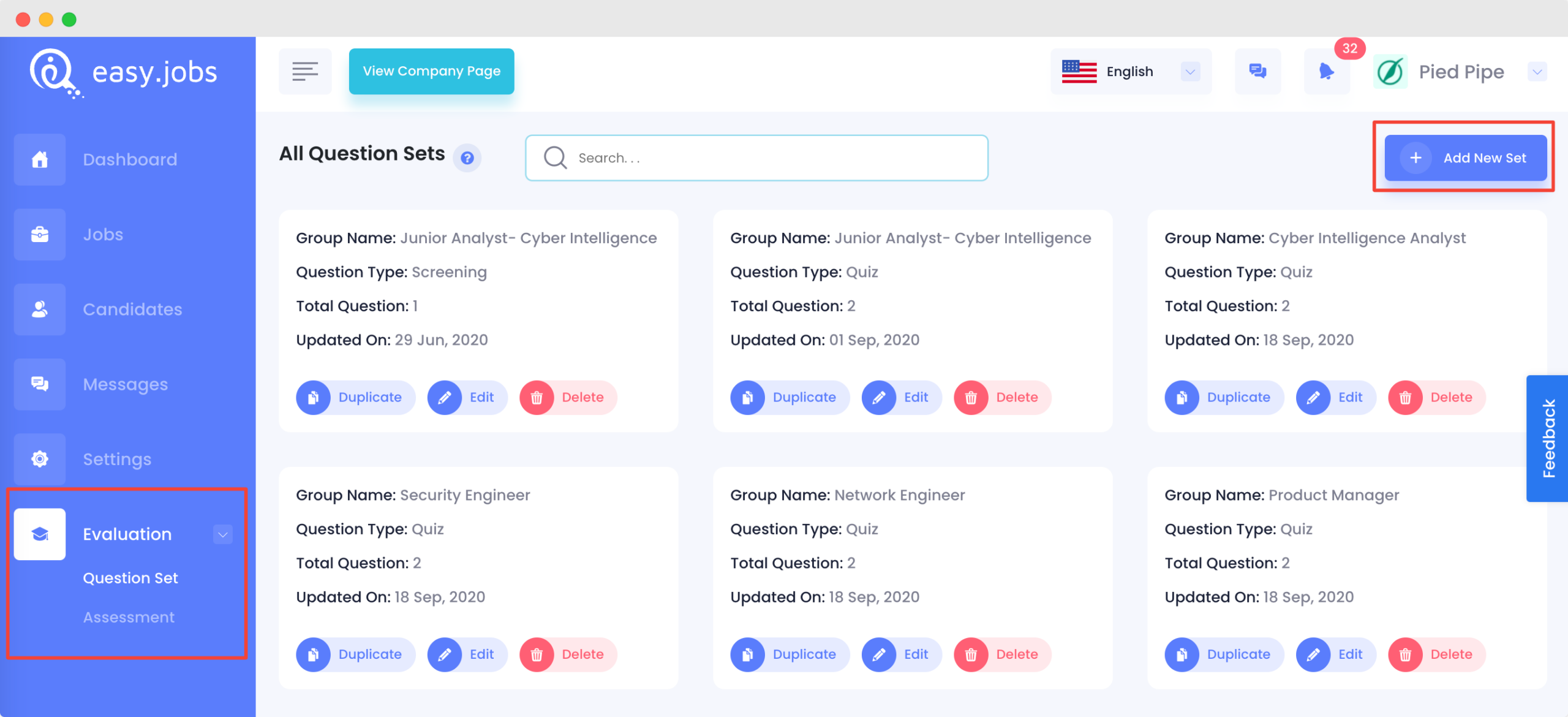 Étape 3: Vous verrez maintenant deux champs de saisie: Définir le nom et Définir le type. Du «Définir le nom» champ de saisie, remplissez avec le nom de l'ensemble de questions que vous allez créer.
Étape 4: Sélectionnez ensuite  «Définir le type» ensuite. Vous pourrez poser votre question ici pour le poste.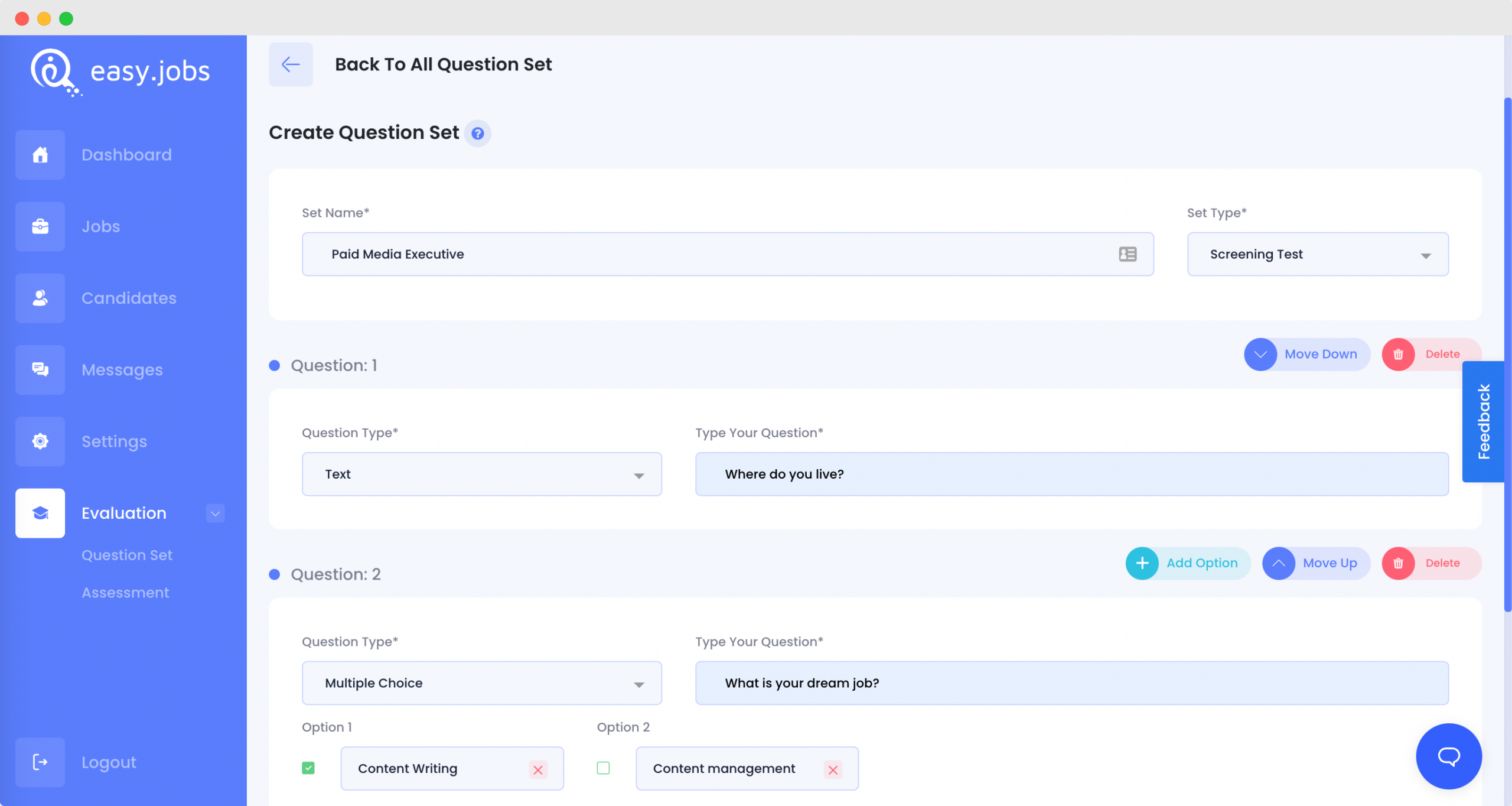 Étape 5:  Lorsque vous avez terminé de poser vos questions sur la page, appuyez sur le  «Enregistrer l'ensemble de questions» bouton. Cela portera à la Tous les ensembles Tableau de bord.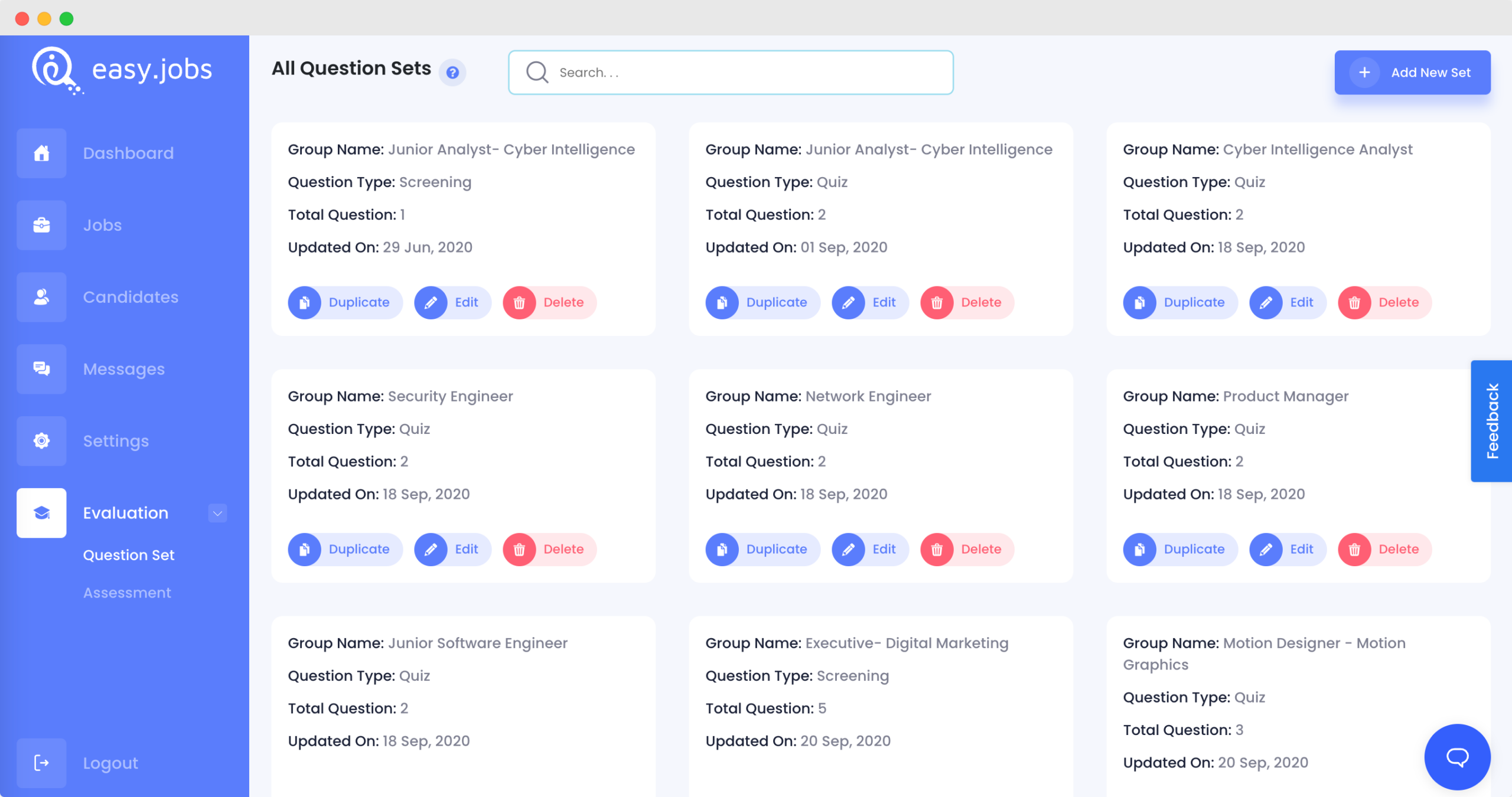 Si vous avez suivi toutes les étapes, félicitations! vous avez réussi à créer un Ensemble de questions.
Si vous avez besoin d'aide, n'hésitez pas à Nous contacter ou rejoignez notre Communauté Facebook pour vous connecter avec d'autres propriétaires d'entreprise comme vous.