Sjekk retningslinjen nedenfor for å legge til notater til jobber / kandidater i easy.jobs.
Trinn 1: Logg inn på din easy.jobs-konto og klikk på kandidater fra sidefeltet. Du vil se alle kandidatene dine her, som søkte på forskjellige jobber i rekrutteringssystemet ditt. Velg en av kandidatene du vil legge til et notat under.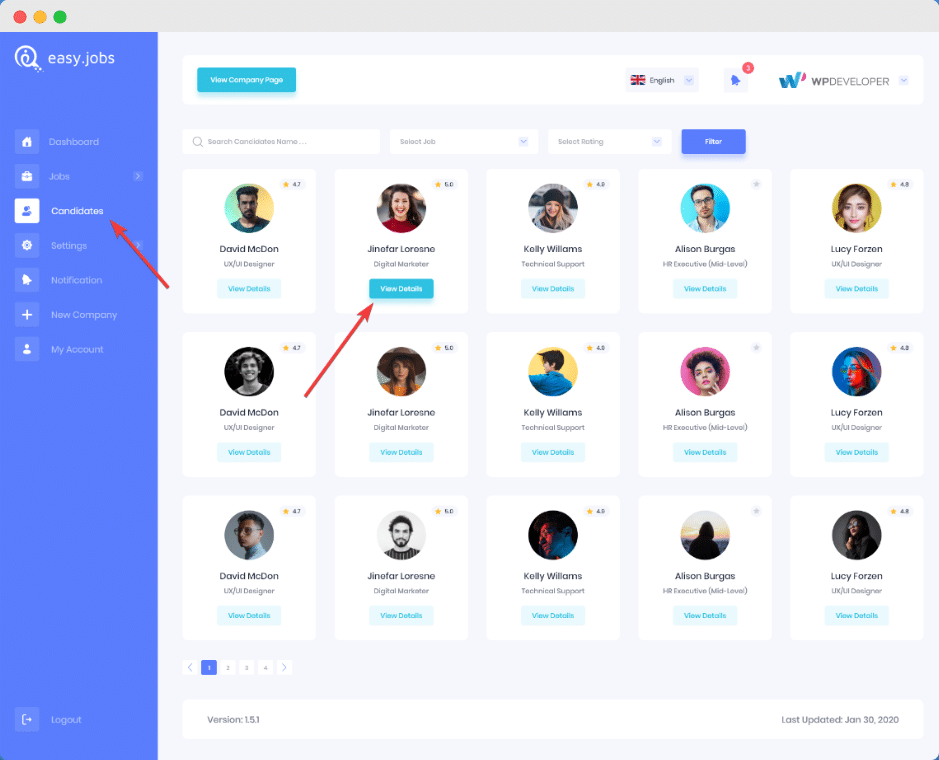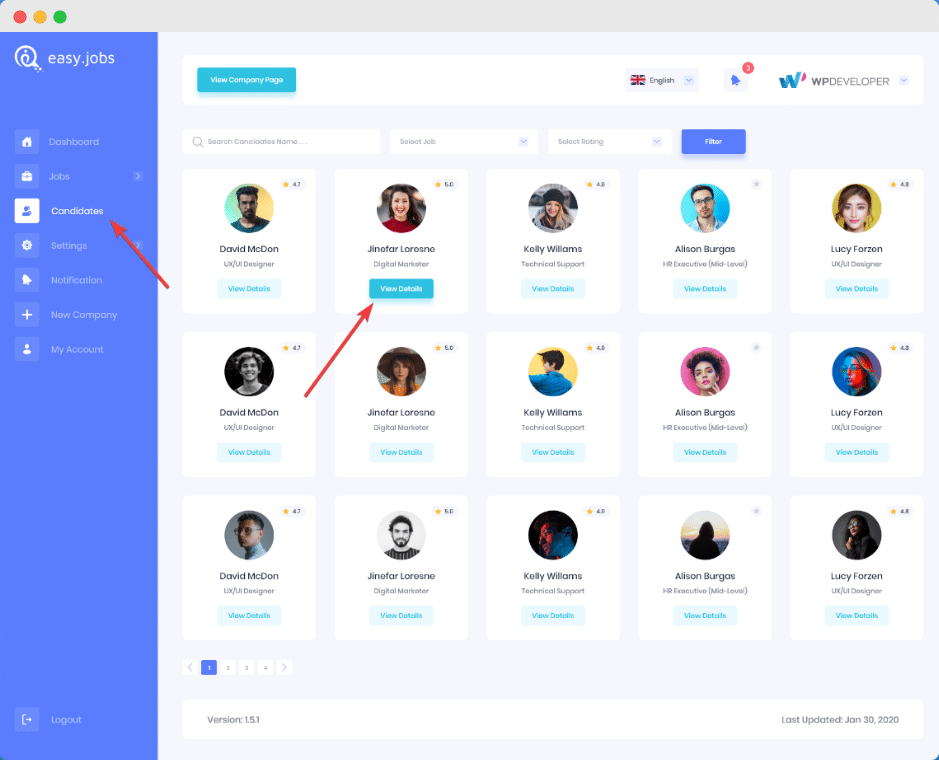 Steg 2: Den tar deg til dette synspunktet der du kan legge til notater. Skriv på boksen og trykk Lagre-knappen, så blir notatet ditt lagret her.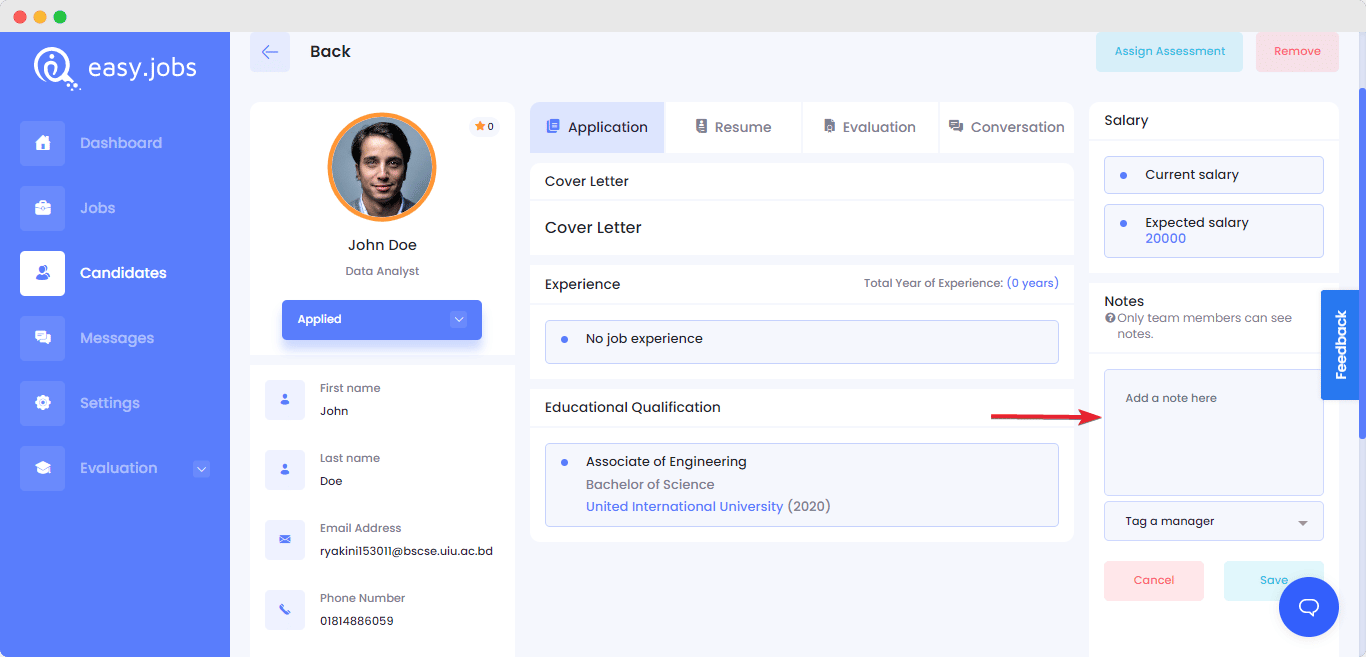 This is how you can add notes to keep track of something special about a particular candidate or just to let your team members know about it. If you need any help, feel free to kontakt oss eller bli med på vår Facebook-fellesskapet for å få kontakt med andre bedriftseiere som deg selv.