Confira a diretriz abaixo para adicionar notas aos trabalhos / candidatos em easy.jobs.
Passo 1: Faça login no seu conta easy.jobs e clique em Candidatos da barra lateral. Você verá todos os seus candidatos aqui, que se inscreveram em diferentes empregos no seu sistema de recrutamento. Selecione qualquer um dos candidatos aos quais você deseja adicionar uma nota.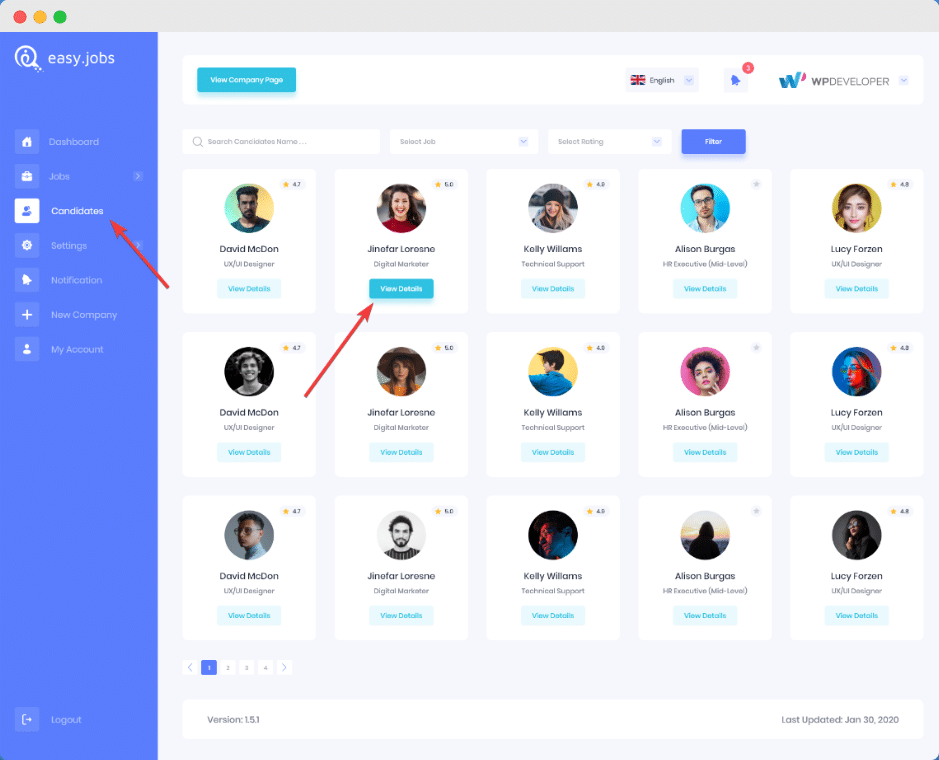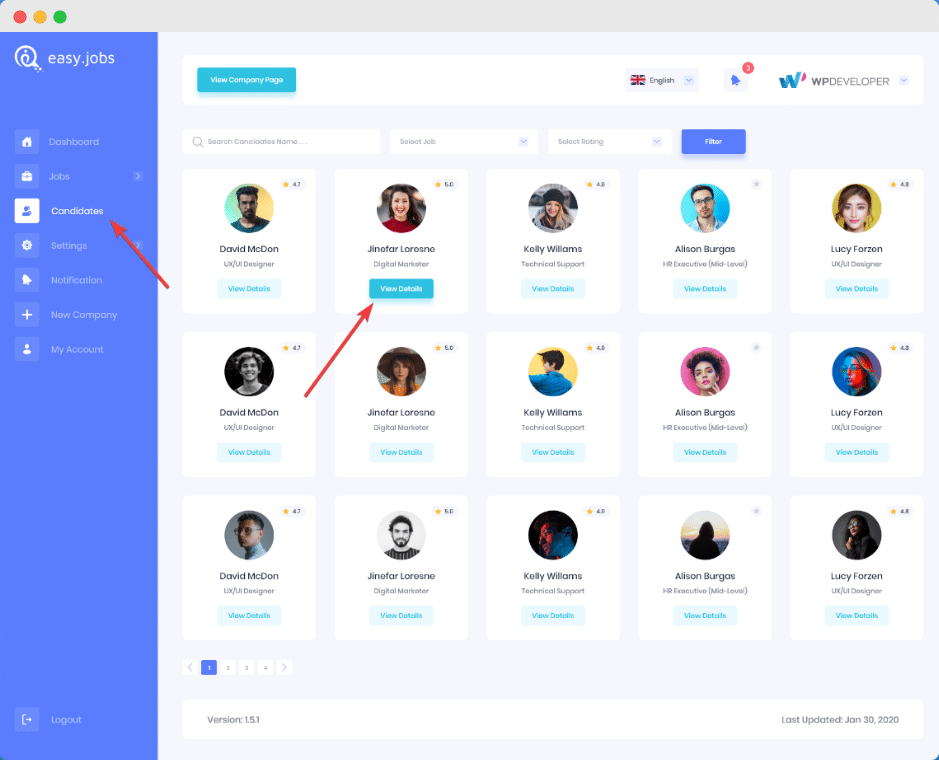 Passo 2: Você será levado a essa visualização de onde poderá adicionar notas. Escreva na caixa e pressione o botão Salvar, sua nota será salva aqui.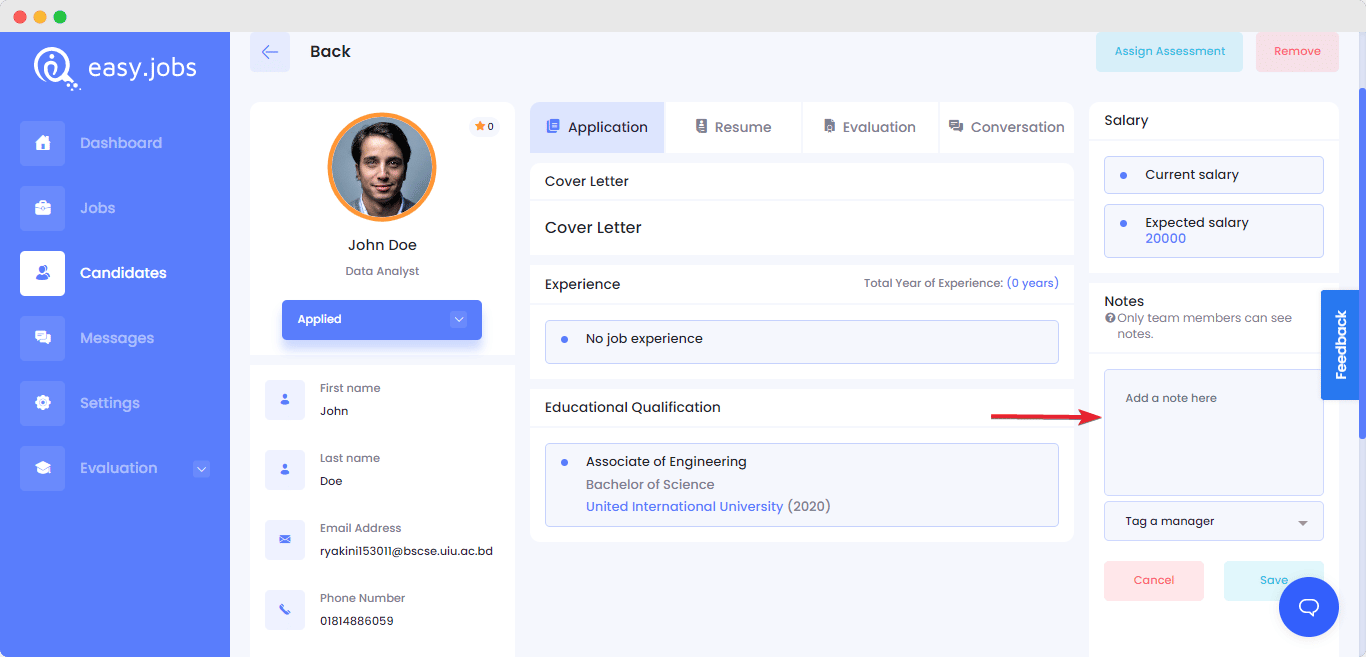 This is how you can add notes to keep track of something special about a particular candidate or just to let your team members know about it. If you need any help, feel free to Contate-Nos ou junte-se ao nosso Comunidade do Facebook para se conectar com outros proprietários de empresas como você.