Bekijk de onderstaande richtlijn om notities toe te voegen aan vacatures / kandidaten in easy.jobs.
Stap 1: Log in op uw easy.jobs-account en klik op Kandidaten uit de zijbalk. U ziet hier al uw kandidaten, die in verschillende banen in uw wervingssysteem hebben gesolliciteerd. Selecteer een van de kandidaten waaronder u een notitie wilt toevoegen.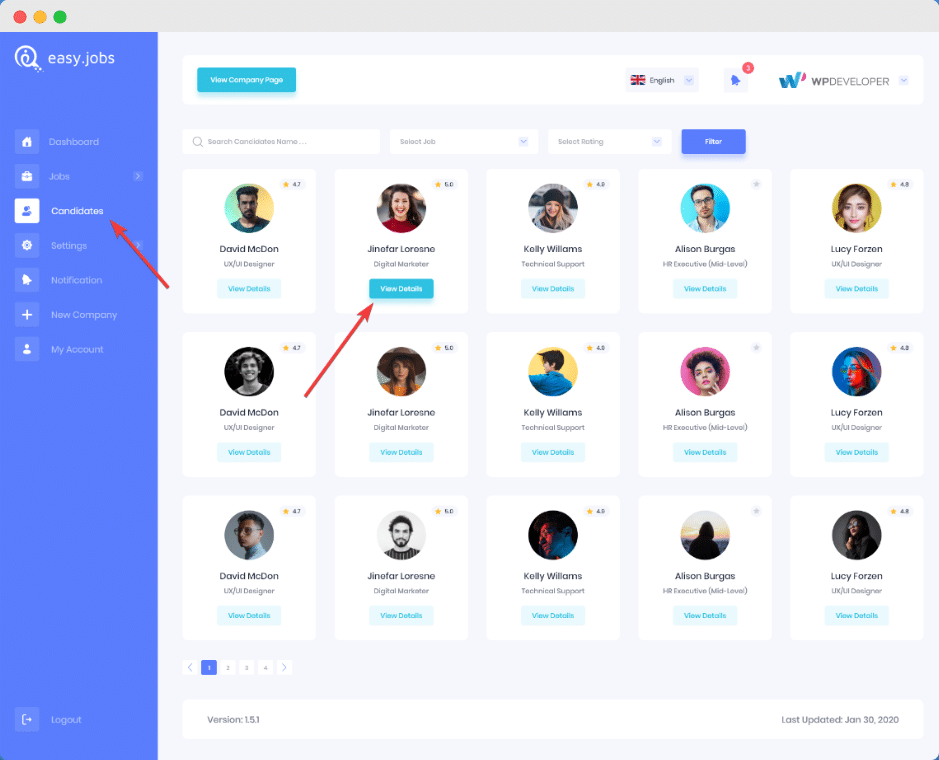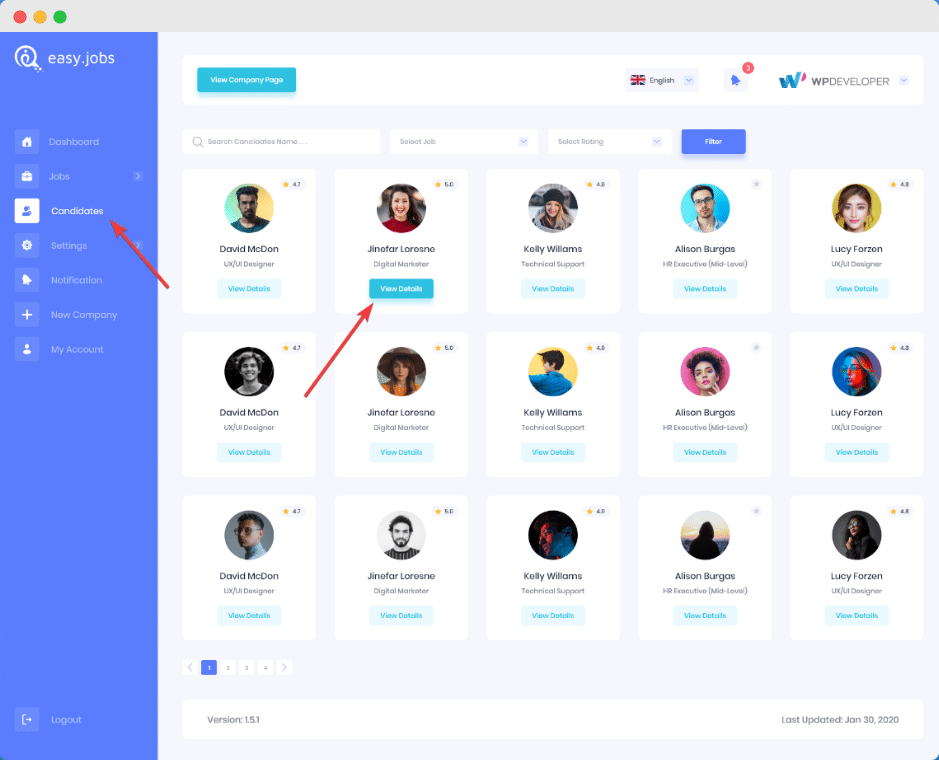 Stap 2: Het brengt u naar deze weergave waar u aantekeningen kunt toevoegen. Schrijf op de doos en druk op de knop Opslaan, uw notitie wordt hier opgeslagen.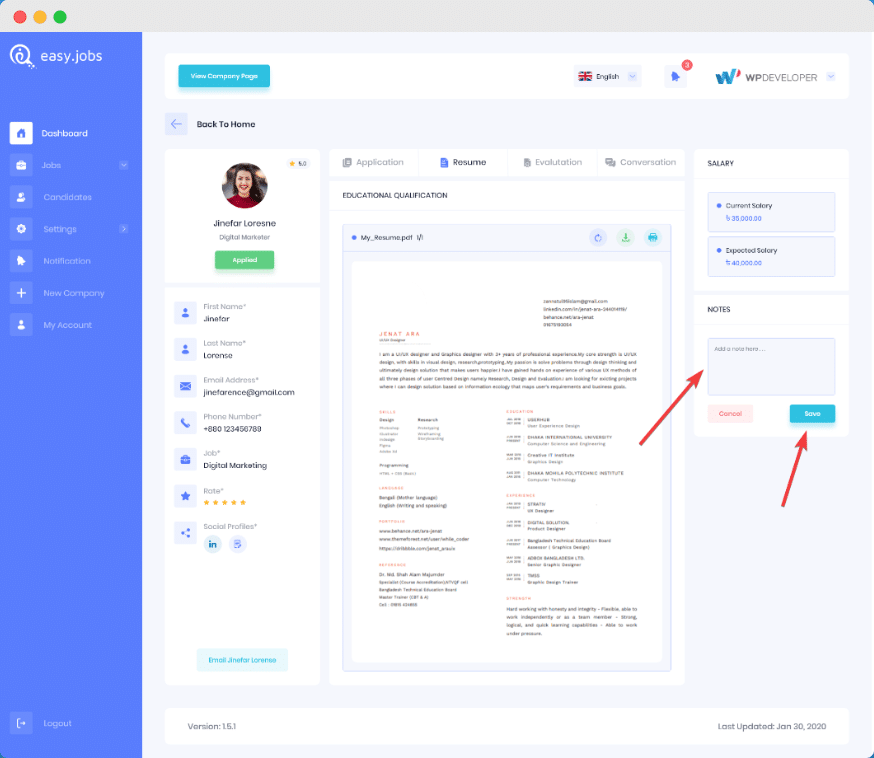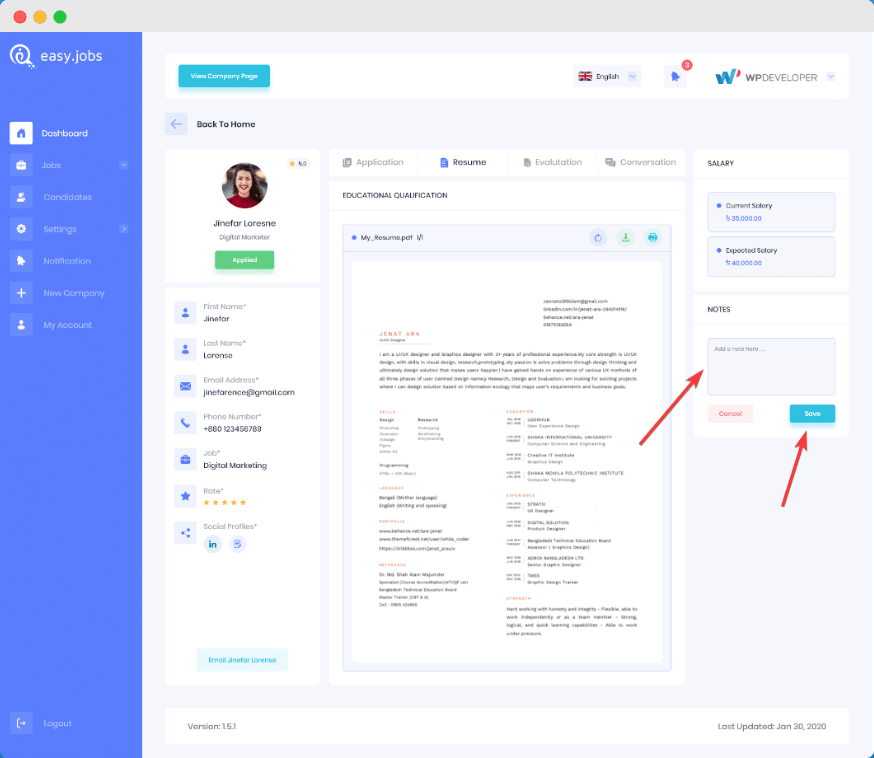 Zo kunt u notities toevoegen om iets speciaals over een bepaalde kandidaat bij te houden of om uw teamleden hiervan op de hoogte te stellen. Als u hulp nodig heeft, kunt u dat gerust doen Neem contact met ons op of doe mee Facebook-gemeenschap om in contact te komen met andere bedrijfseigenaren zoals jij.