Consulte la guía a continuación para agregar notas a trabajos / candidatos en easy.jobs.
Paso 1: Inicia sesión en tu cuenta easy.jobs y haga clic en Candidatos desde la barra lateral. Verá a todos sus candidatos aquí, que presentaron solicitudes en diferentes trabajos en su sistema de reclutamiento. Seleccione cualquiera de los candidatos bajo los cuales desea agregar una nota.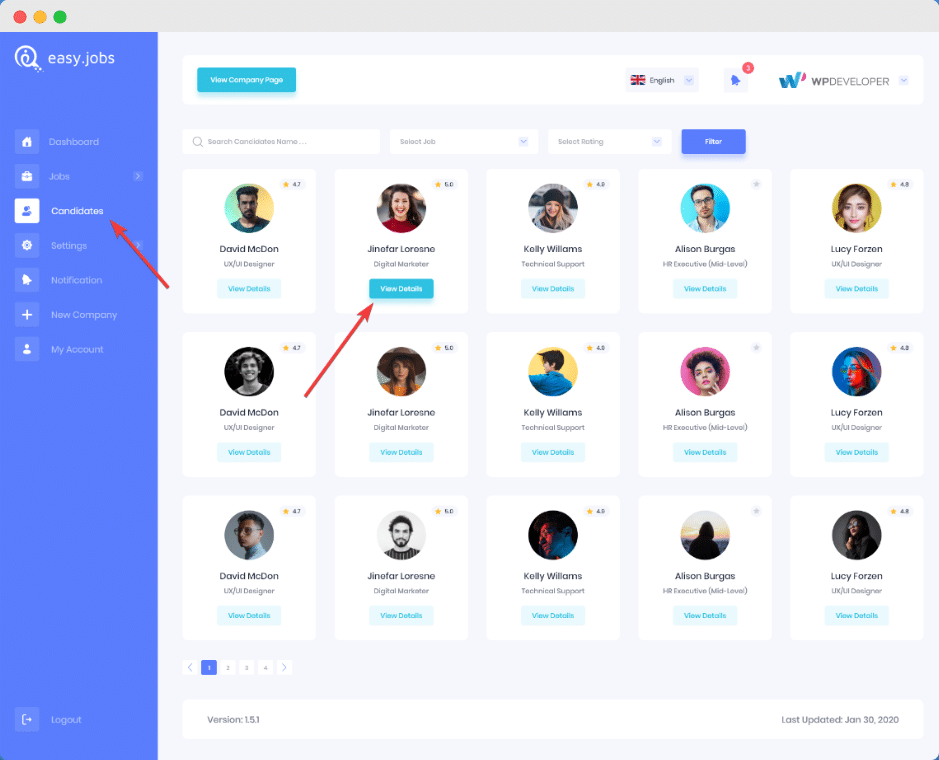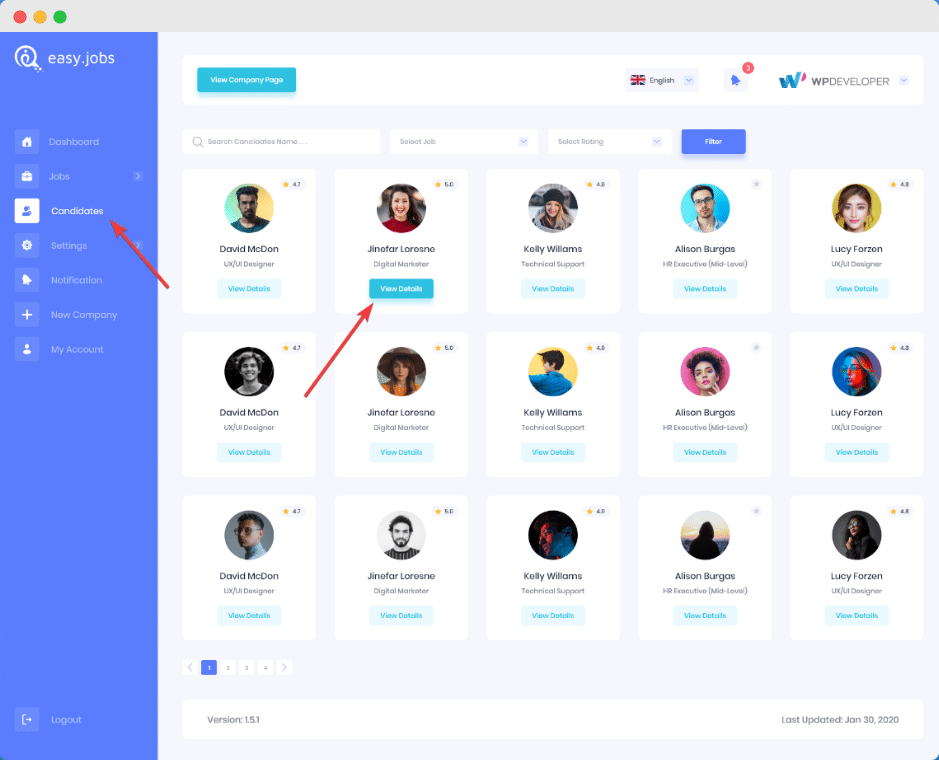 Paso 2: Le llevará a esta vista desde donde podrá agregar notas. Escriba en el cuadro y presione el botón Guardar, su nota se guardará aquí.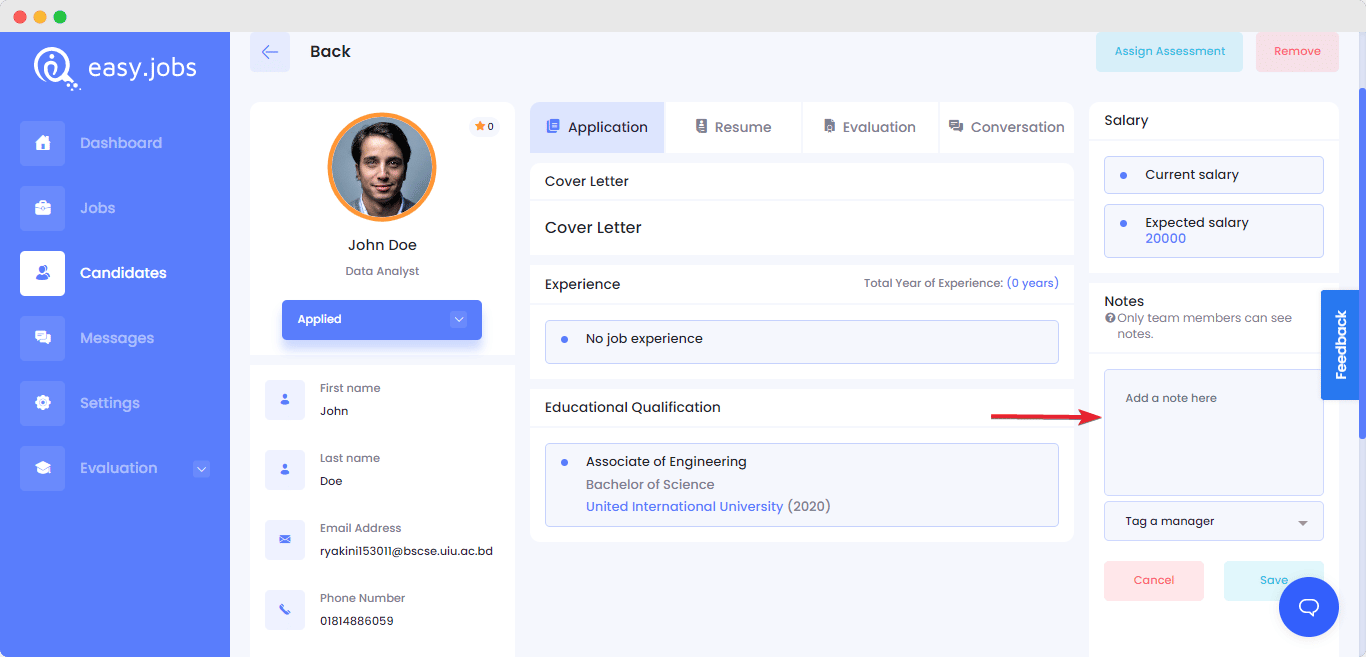 This is how you can add notes to keep track of something special about a particular candidate or just to let your team members know about it. If you need any help, feel free to Contáctenos o únete a nuestro Comunidad de Facebook para conectarse con otros dueños de compañías como usted.