If for any reason you want to bedrijfsaccount verwijderen in Makkelijk. Banen. you can do it easily from your dashboard with 1 click. This will remove your company permanently from Easy.Jobs and you will no longer have access to company logo, images, contributors, pipelines and other information.
Follow these instructions below to delete your Easy.Jobs company account. 
Stap 1: Log in op uw Makkelijk. Banen account en klik op de 'Settings' tab from your dashboard. Afterwards, click on the 'Delete Company' button as shown below.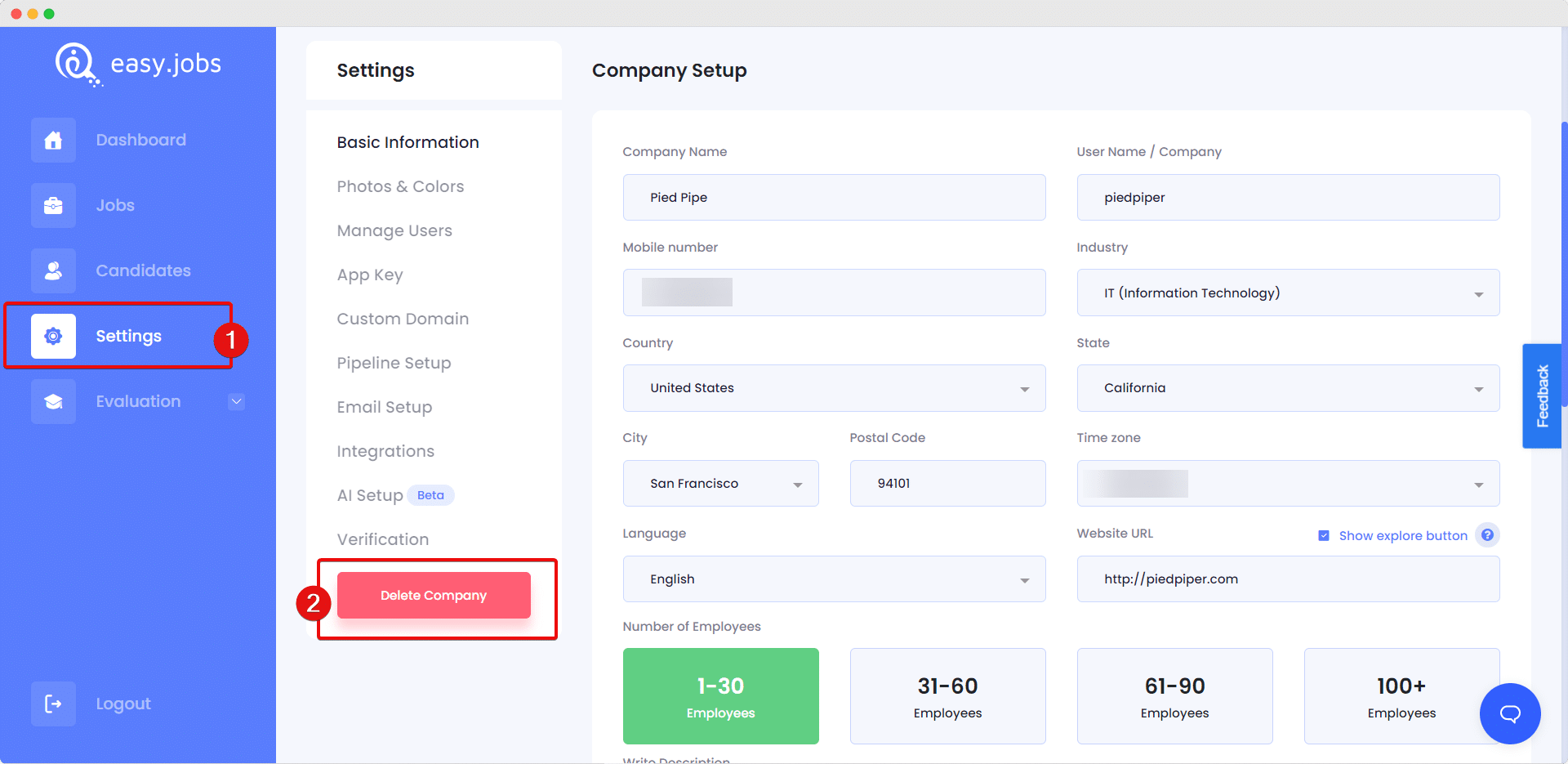 Stap 2: After pressing on the 'Delete Company' button, a confirmation popup will appear on the screen. Here you can see all the information that will also be permanently deleted if you delete your company. Type 'delete' in the input field and then press on the 'Yes' knop to confirm.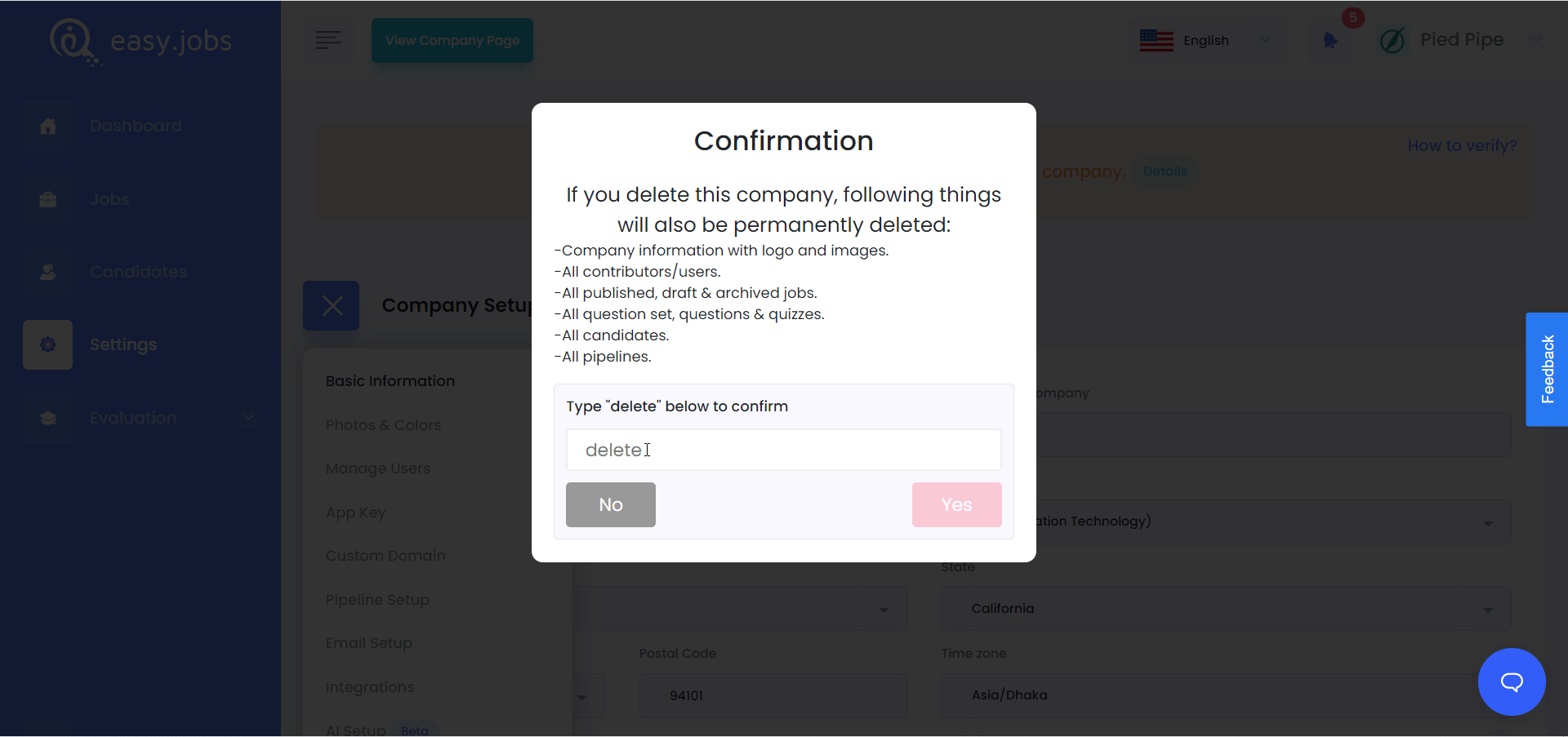 This is how you can delete company account in Makkelijk. Banen.
Als u hulp nodig heeft, kunt u dat gerust doen Neem contact met ons op of doe mee Facebook-gemeenschap om in contact te komen met andere bedrijfseigenaren zoals jij.