Check out the guideline below to learn how to create a new company in easy.jobs:
Stap 1: First, visit easy.jobs login page and fill in all the necessary fields and hit the 'Inschrijven' button.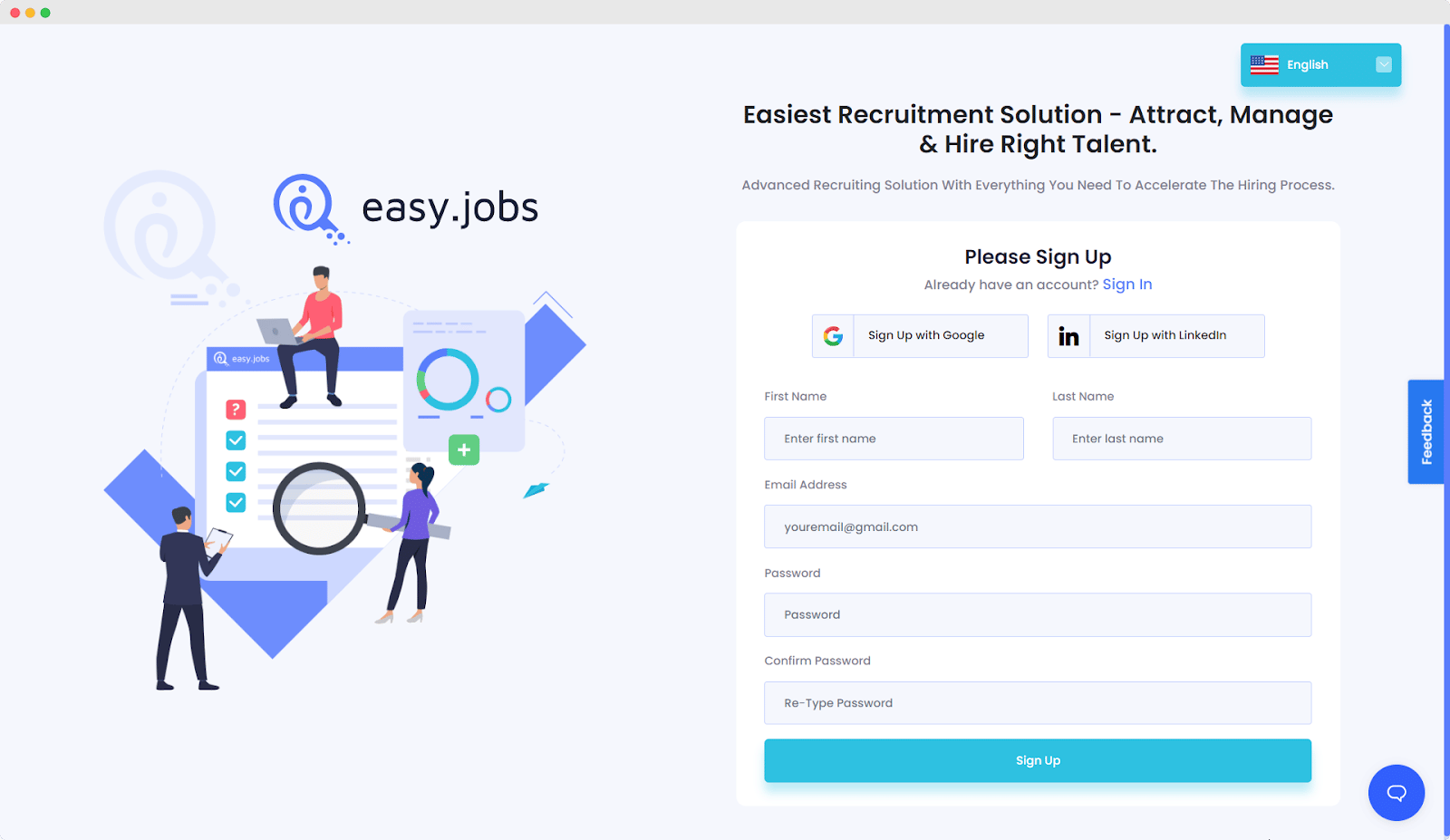 Stap 2: Now, choose any package you want to take from there and hit the 'Continue' button.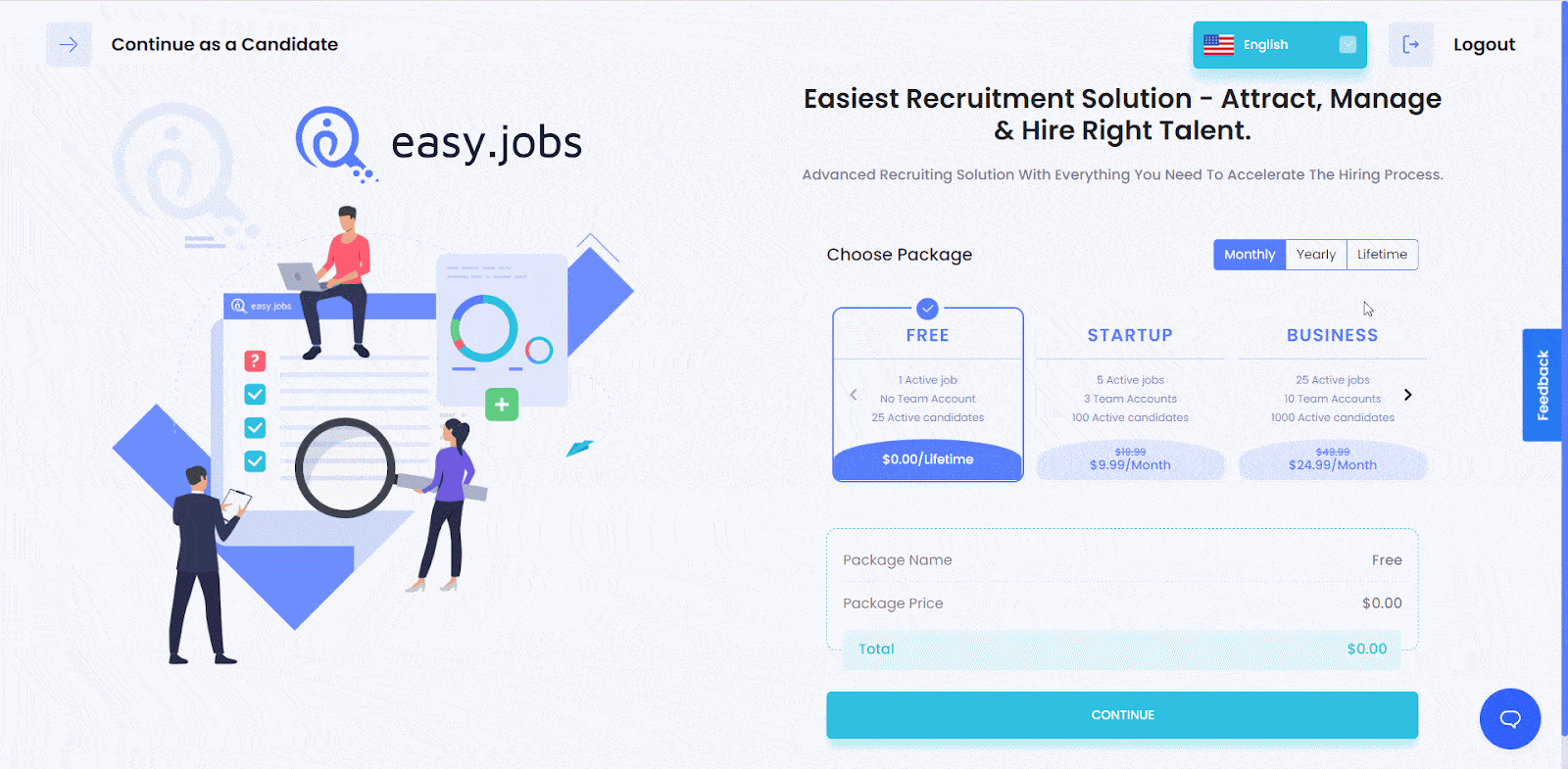 Stap 2: Afterwards, fill in all the following fields from there.
Bedrijfsnaam– Enter your registered Company Name.
Gebruikersnaam / bedrijf - Voer de naam in die u op uw account op onze website wilt weergeven.
Telefoon nr - Voer een geldig telefoonnummer in zodat potentiële belanghebbenden contact met u kunnen opnemen. (Zorg ervoor dat u de juiste landcode kiest)
Industrie - Specificeer een branche die uw bedrijf het beste beschrijft.
Website URL – Enter your website link.
Aantal werknemers – Select the number of employees working in your company. After you have provided all the necessary information, hit the 'Begin' button. This will take you to your Dashboard.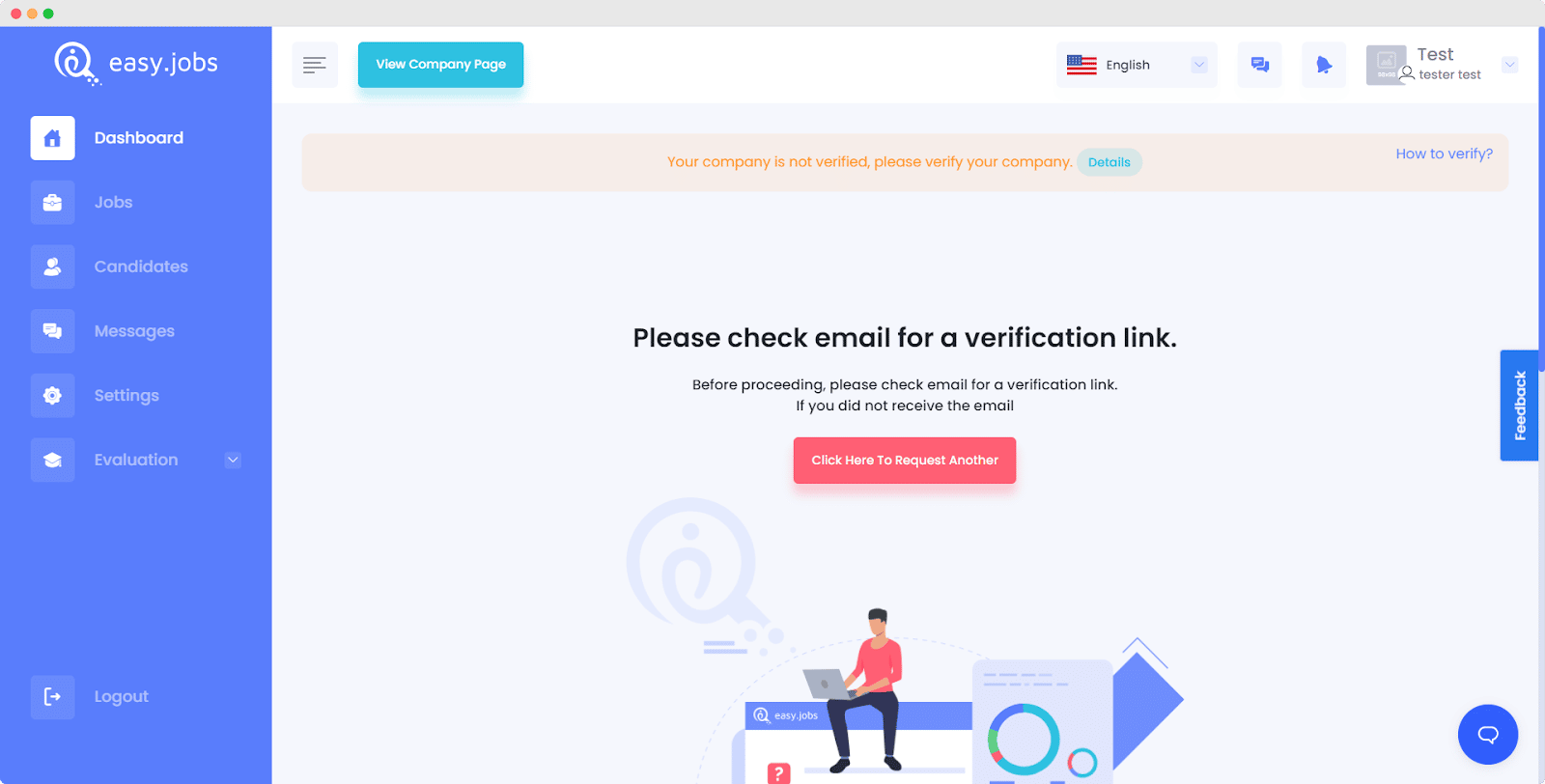 Als je de stappen hebt gevolgd, gefeliciteerd! U bent klaar om vacatures voor uw nieuwe bedrijf te creëren.
Als u hulp nodig heeft, kunt u dat gerust doen Neem contact met ons op of doe mee Facebook-gemeenschap om in contact te komen met andere bedrijfseigenaren zoals jij.