If for any reason you want to 删除公司帐号 在 轻松工作. you can do it easily from your dashboard with 1 click. This will remove your company permanently from Easy.Jobs and you will no longer have access to company logo, images, contributors, pipelines and other information.
Follow these instructions below to delete your Easy.Jobs company account. 
步骤1: 登录到您的 轻松工作 account 然后点击"Settings' tab from your dashboard. Afterwards, click on the 'Delete Company' button as shown below.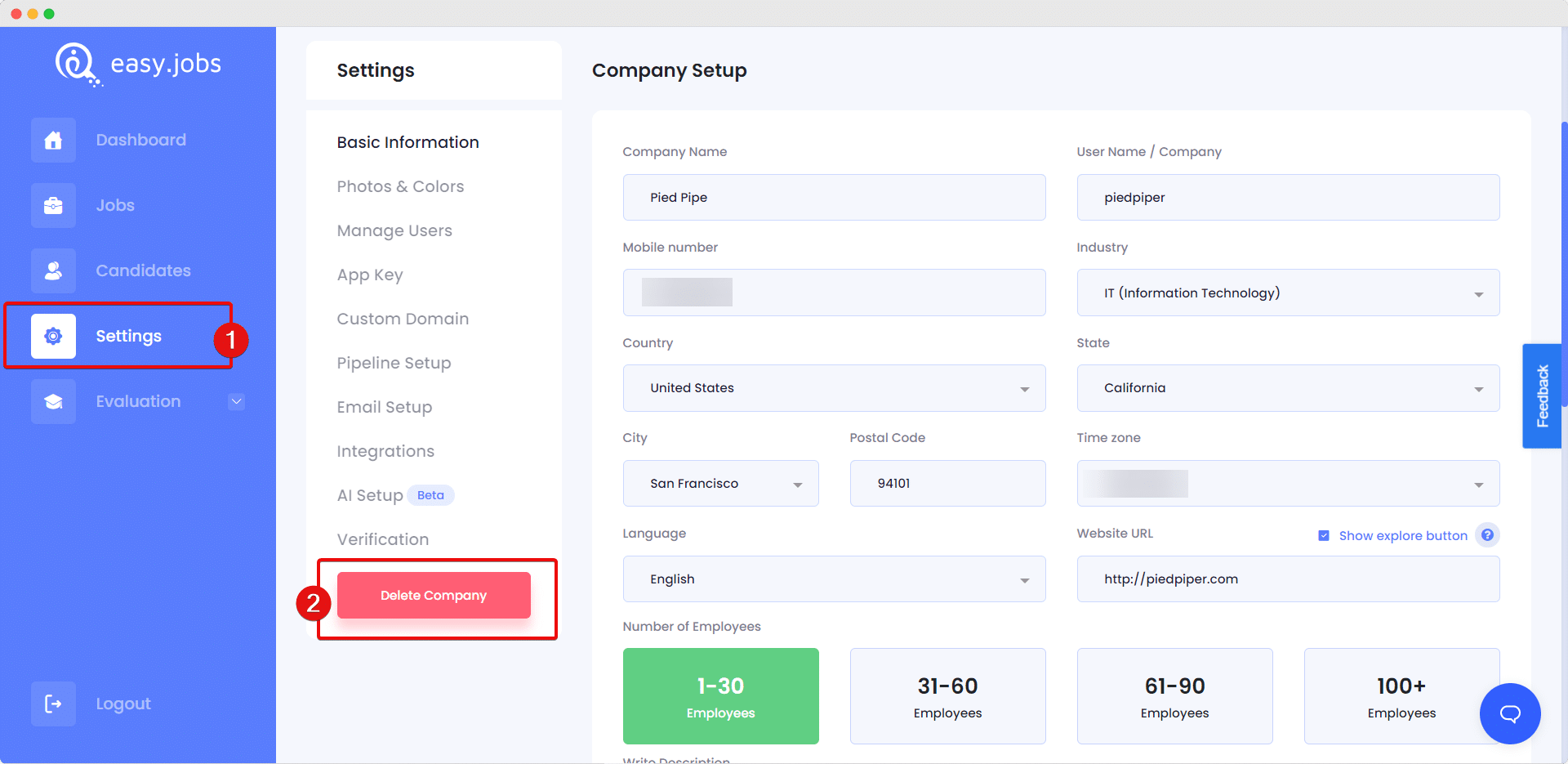 第2步: After pressing on the 'Delete Company' button, a confirmation popup will appear on the screen. Here you can see all the information that will also be permanently deleted if you delete your company. Type 'delete' in the input field and then press on the 'Yes' 纽扣 to confirm.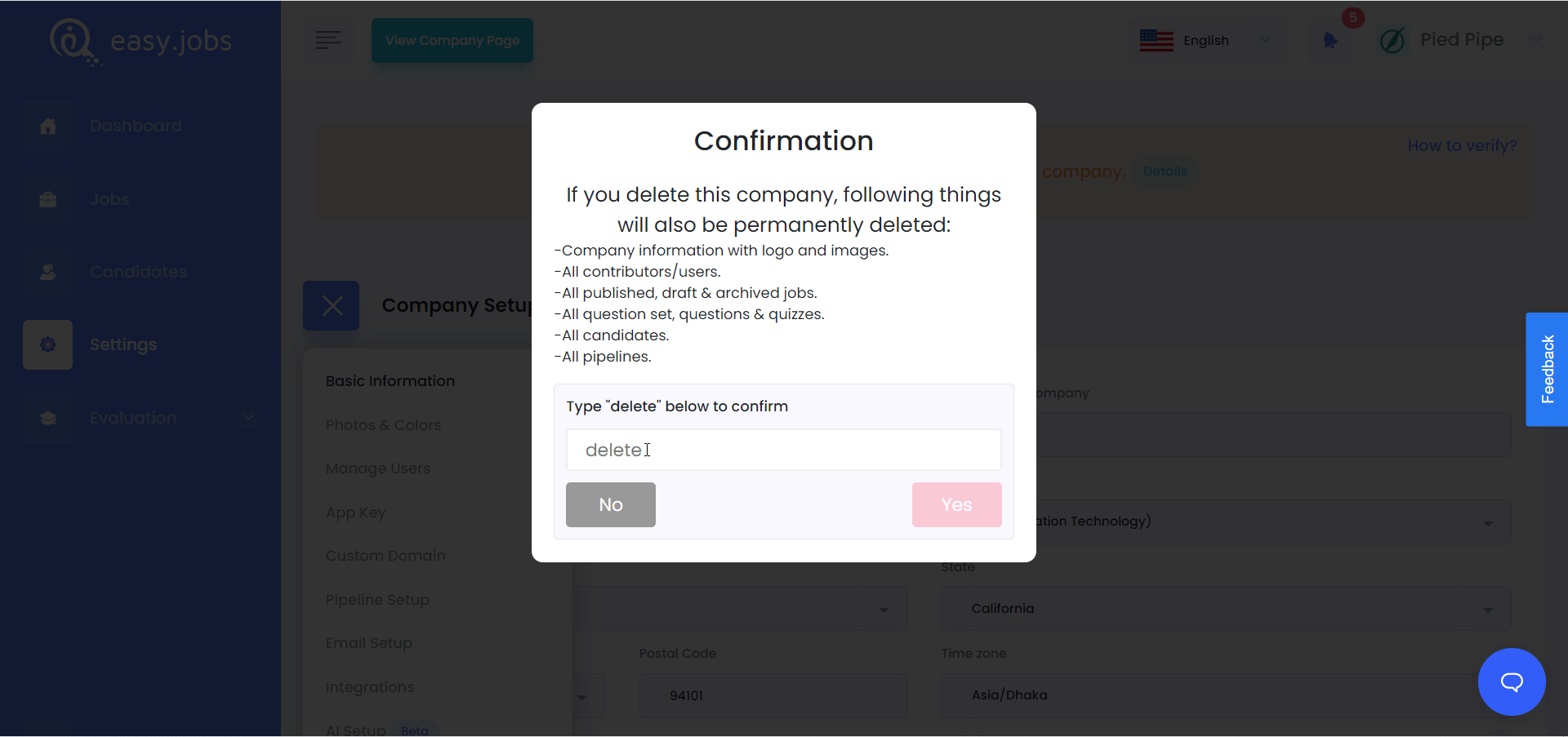 This is how you can delete company account in 轻松工作.
如果您需要任何帮助,请随时 联系我们 或加入我们 Facebook社区 与其他像您一样的公司所有者建立联系。