With Makkelijk. Banen, you can instantly send a candidate job application rejection email from your dashboard. This way, a candidate will receive email notifications if their job application has been rejected. Check out the guidelines below to learn how to configure candidate pipeline change emails in Makkelijk. Banen. 
Step 1: Set Up Rejection Email In Easy.Jobs #
Log in op uw Easy.Jobs-account en navigeer naar Instellingen → E-mailinstellingen from the Dashboard. It will take you to this page from where you can configure the job rejection email for candidates who have been rejected.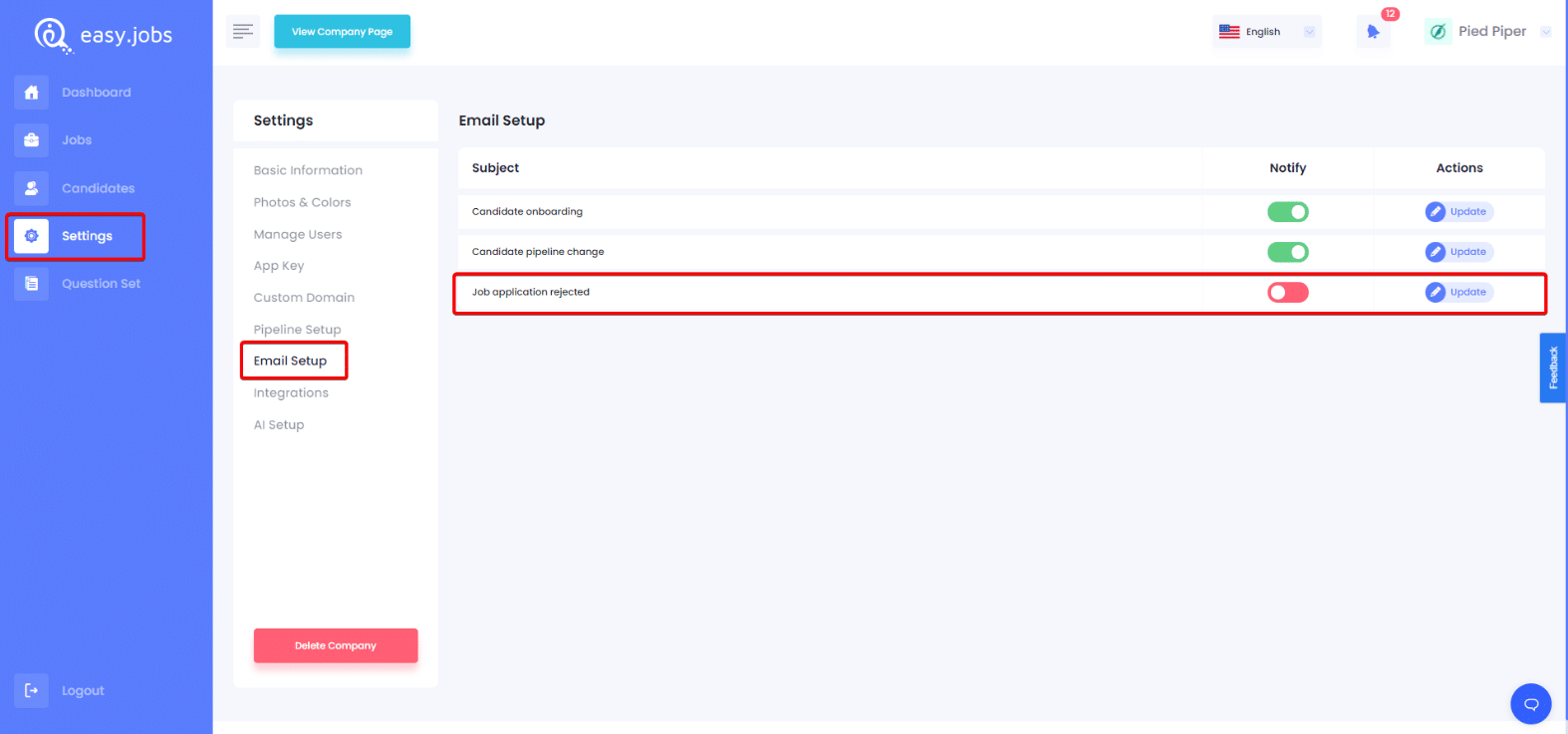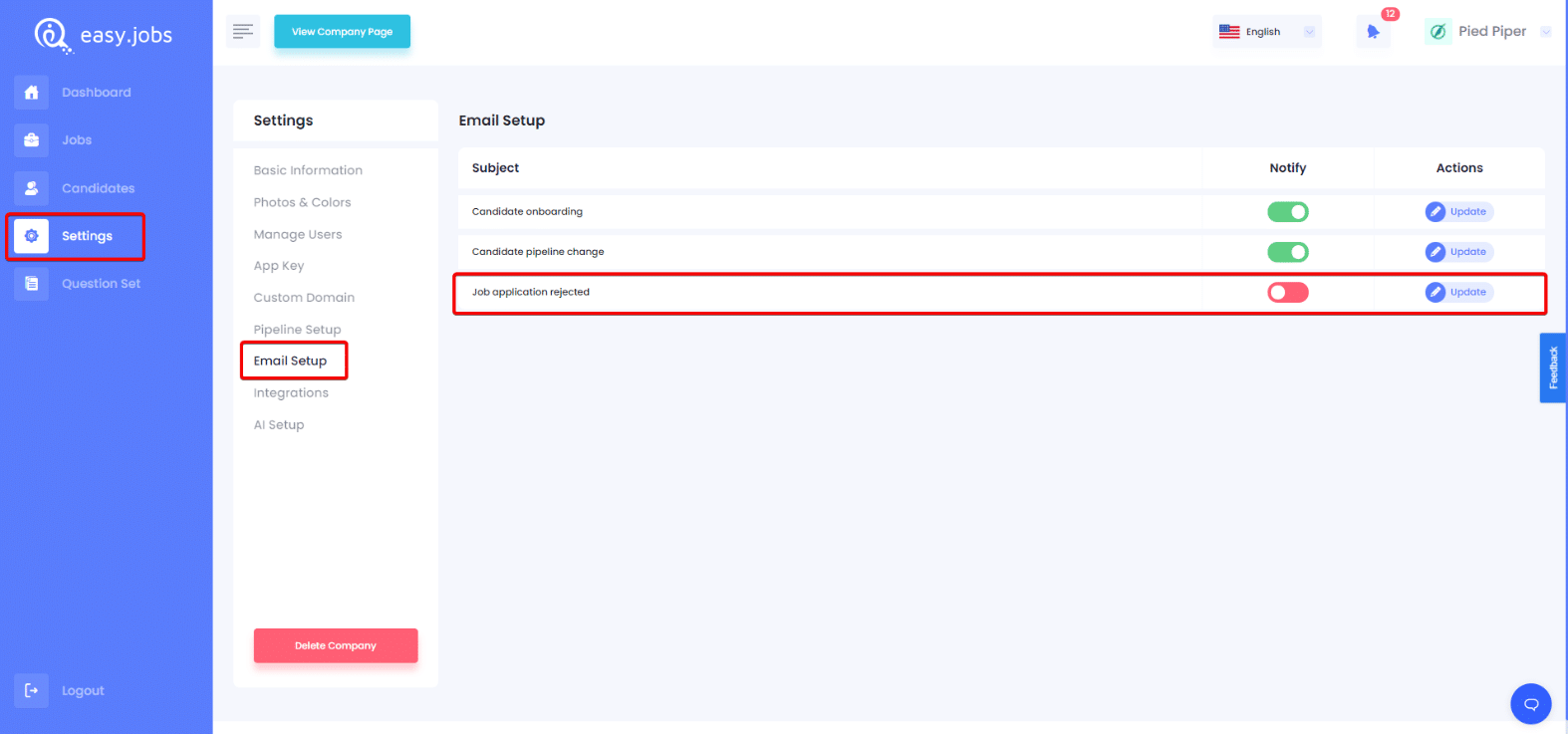 Stap 2: Add Content For Job Rejection Email #
You should see a pop-up appear with a default email template that includes several presets. Add your own content to create your custom email message template to notify candidates about rejections.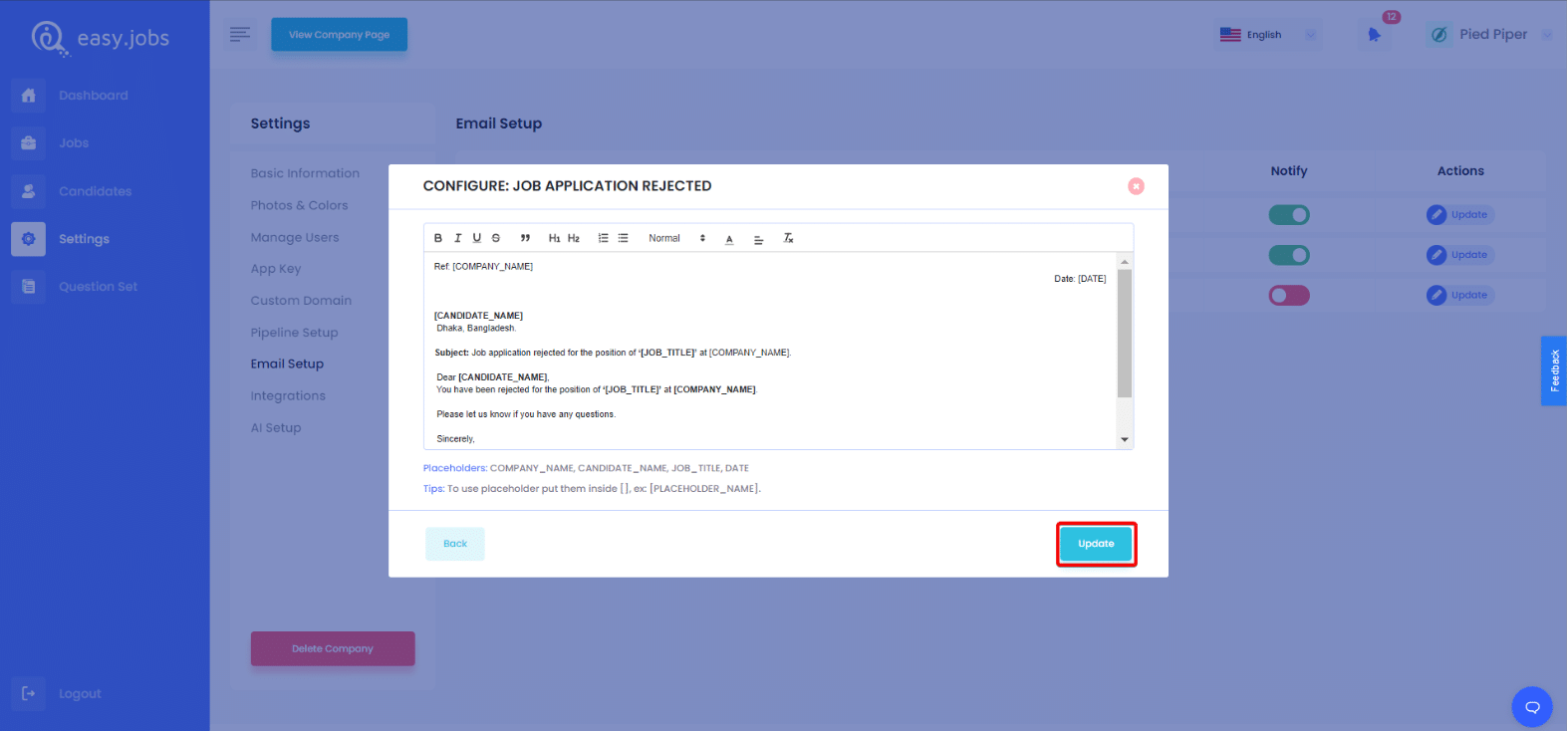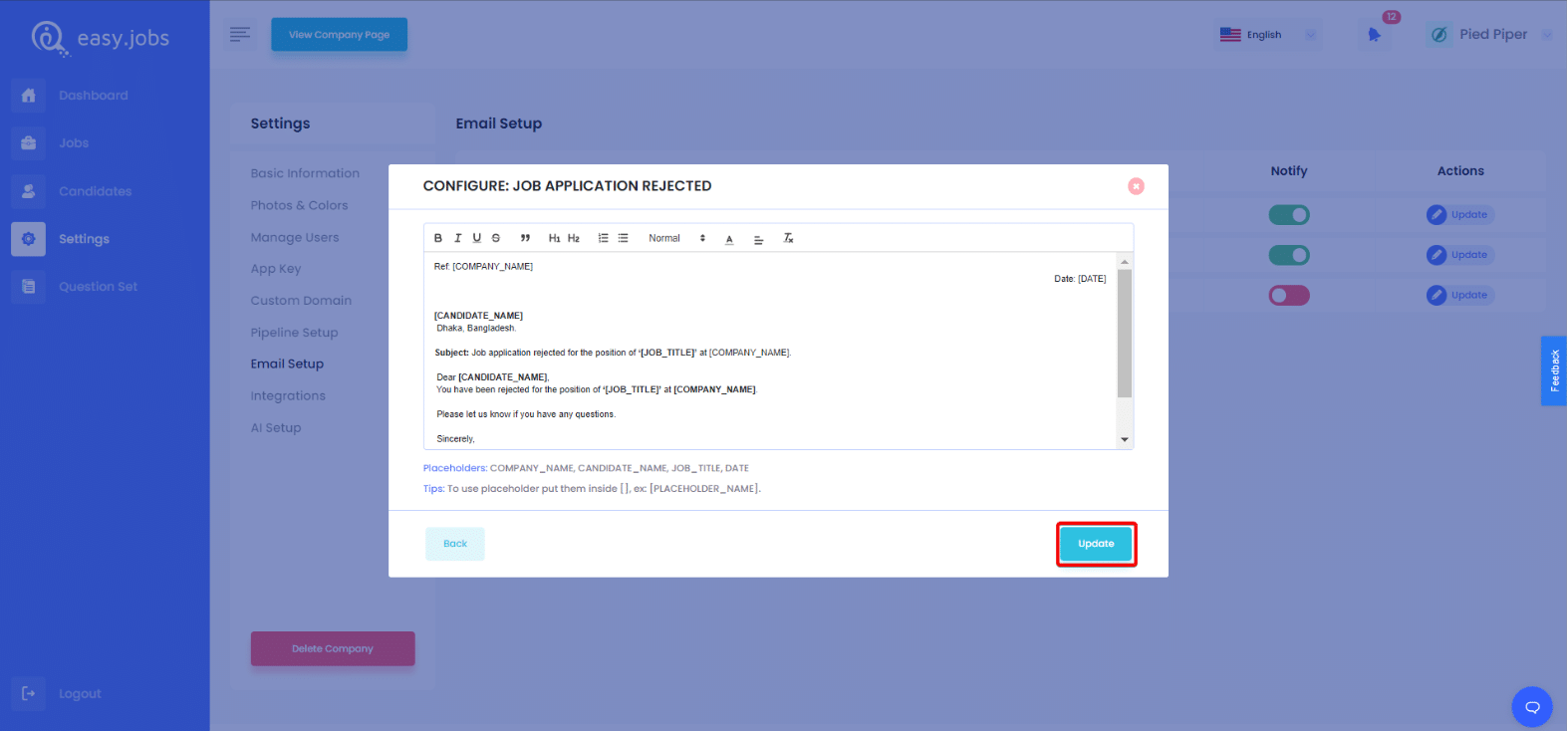 NB: If you don't want to notify the candidate about the rejection notification then you can just turn off the candidate notification option. For this, you need to click on the 'Notify' knop. 
If you have followed all the steps, congratulations! You have successfully learned how to configure job application rejection email in Makkelijk. Banen.
Als u hulp nodig heeft, kunt u dat gerust doen Neem contact met ons op of doe mee Facebook-gemeenschap.