Bekijk de onderstaande richtlijn om de verlopen vacature in easy.jobs.
Stap 1: Log in op uw easy.jobs-account en klik op Jobs vanaf de linkerzijbalk. Daarna moet u op de klikken Bewerk knop op de vacature die u wilt bewerken.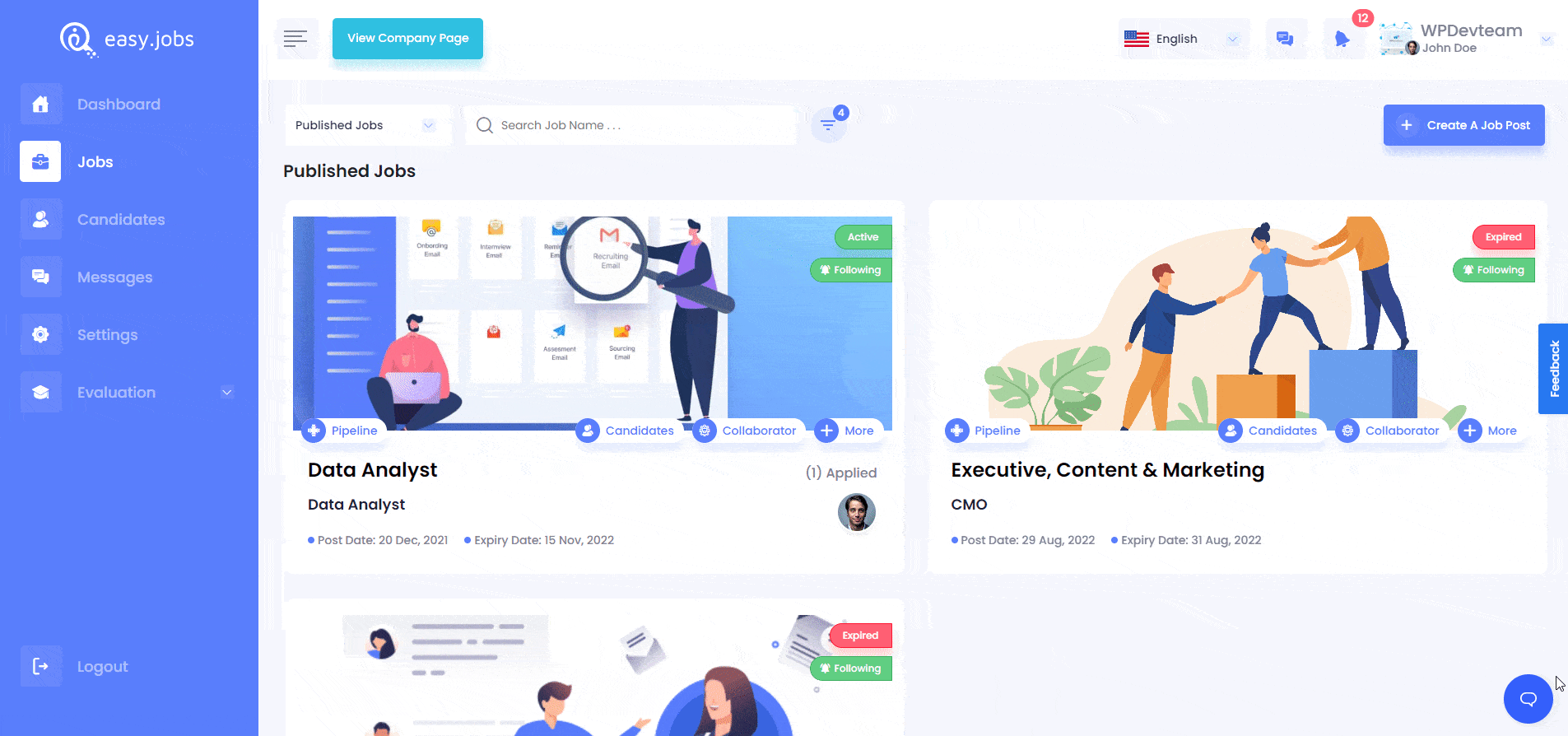 Stap 2: It will take you to this view from where you need to scroll down and find out the Vervaldatum doos. Klik daarna op het vak om te bewerken.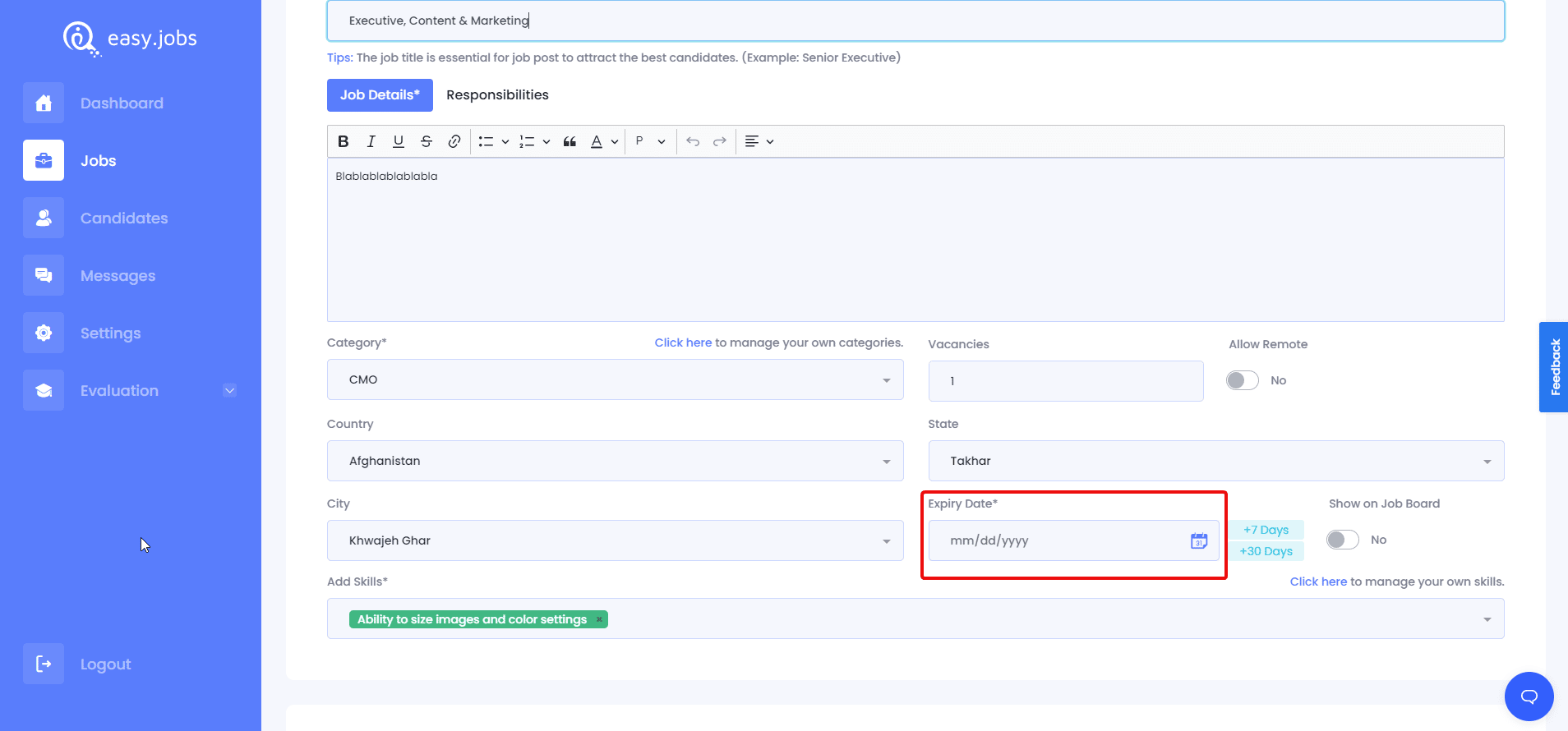 Stap 3: A pop-up calendar will appear and from there, you can select your desired date.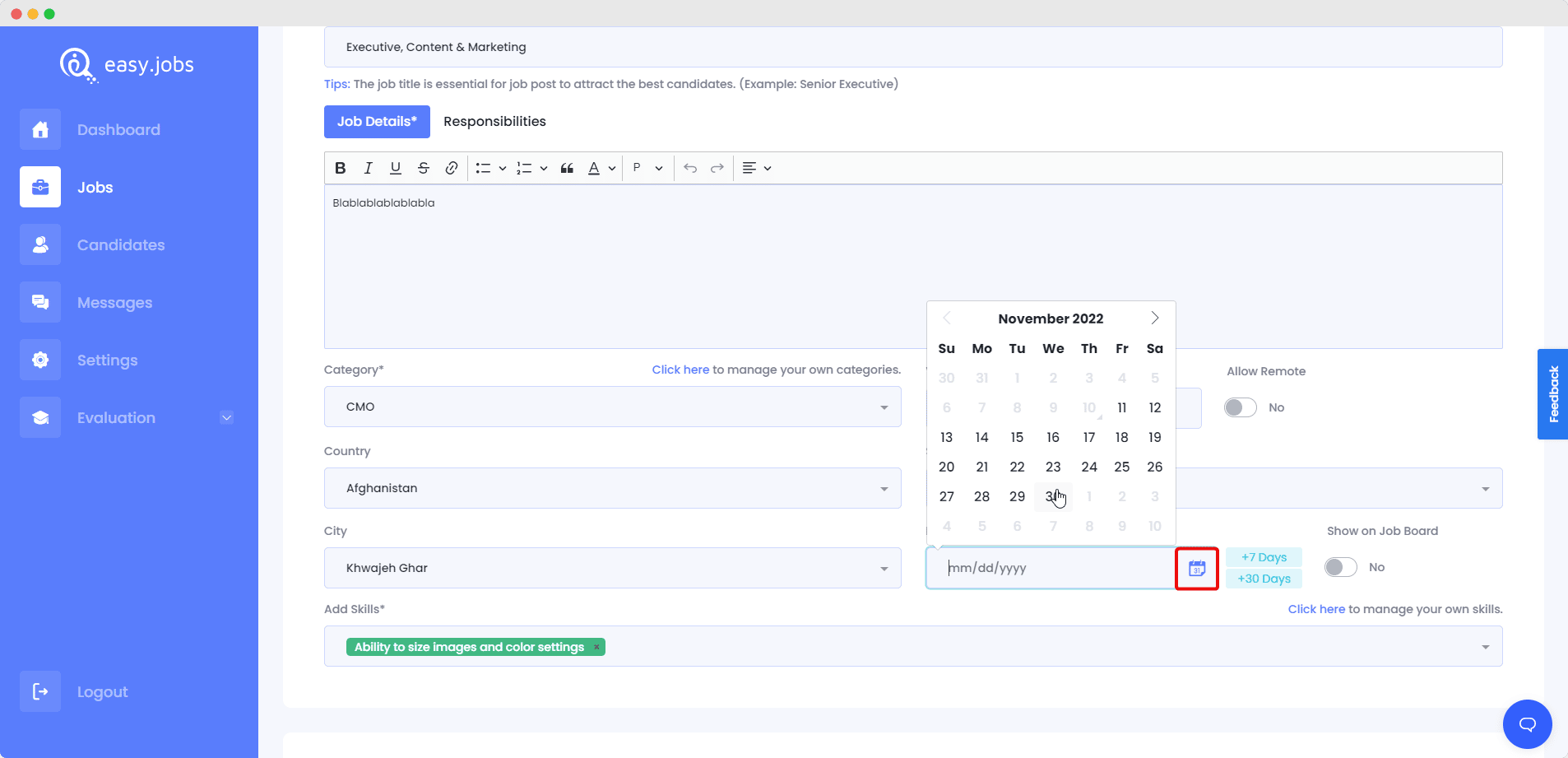 After that, you need to scroll down, then hit the 'Save And Continue' knop.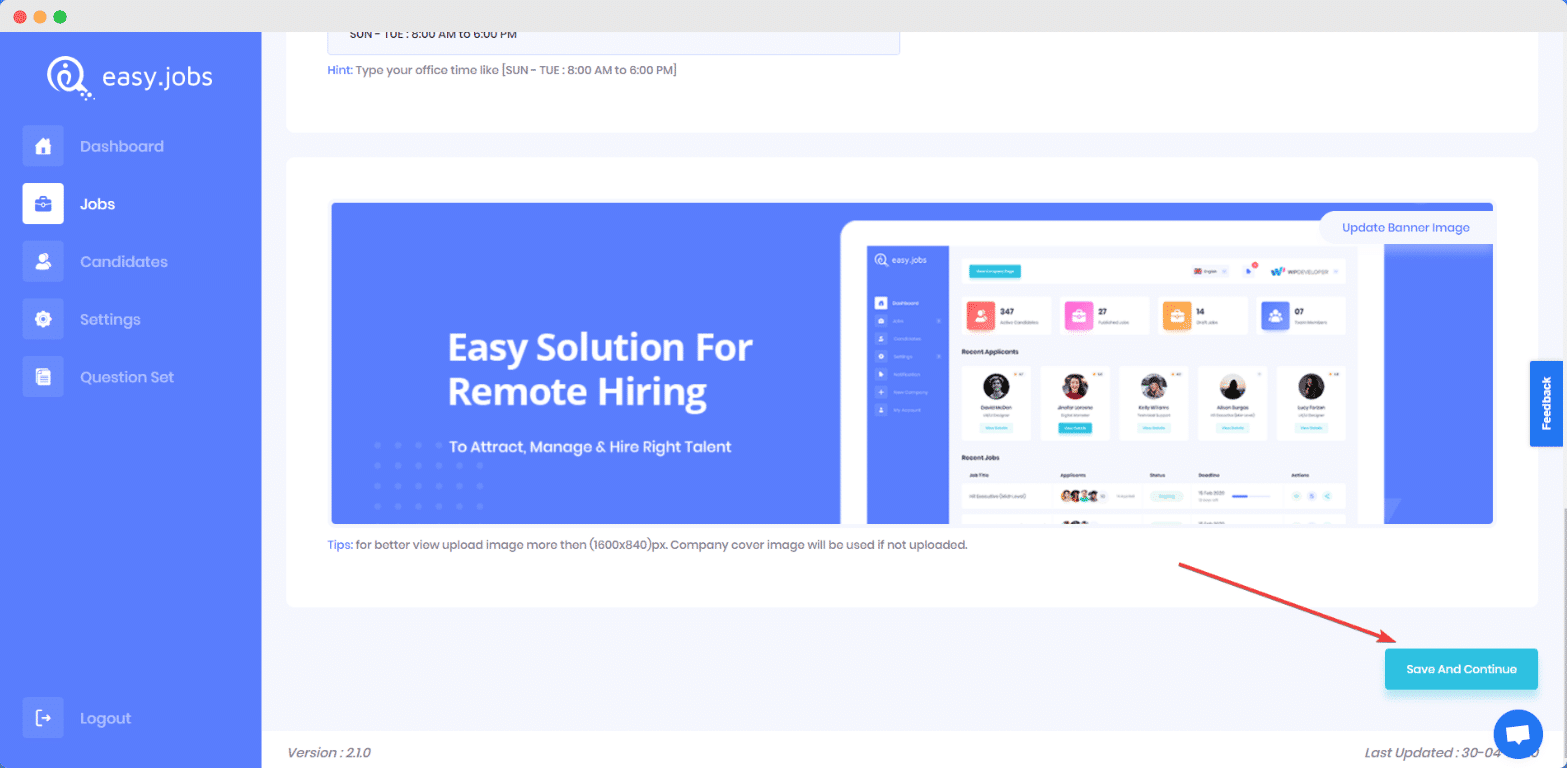 Congratulations! You have successfully activated the expired job post in easy.jobs.
Als u hulp nodig heeft, kunt u dat gerust doen Neem contact met ons op of doe mee Facebook-gemeenschap om in contact te komen met andere bedrijfseigenaren zoals jij.