Bekijk de onderstaande richtlijn voor meer informatie over het opzetten van uw wervingsteam of teamlid toevoegen in easy.jobs.
Stap 1: Log in op uw Easy.jobs-account en navigeer naar Instellingen> Gebruikers beheren.  Daarna moet u op de klikken Voeg een nieuwe gebruiker toe knop in de rechterbovenhoek van de pagina.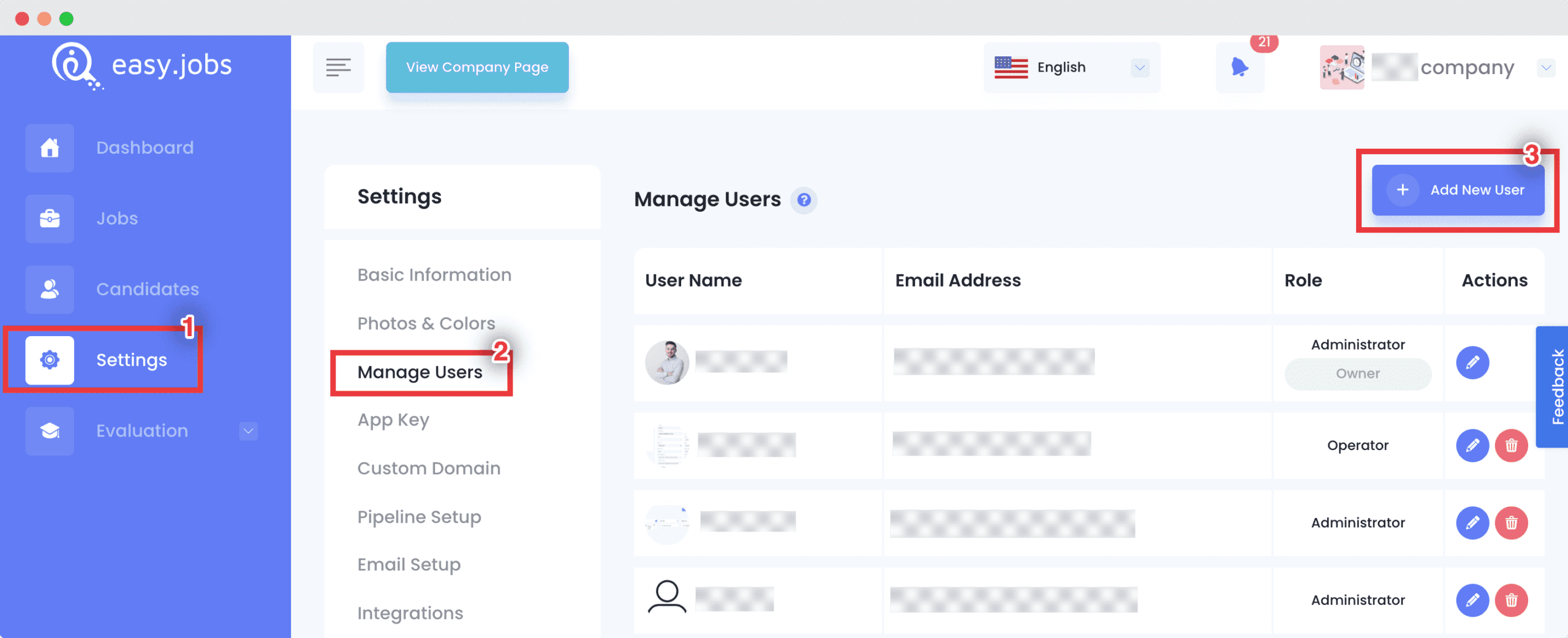 Stap 2: U kunt hieronder zien waar u een paar informatie moet geven.
E-mail You need to put the Email address of your recruiting member whom you want to add in the system. You can add more than one person to your recruiting team which totally depends upon your package plan.
Rol- Selecteer de rol van uw teamlid. Zoals Teamleider, Hr Manager, etc.
Rechten: Als het nodig is om een toegangsgrens te creëren voor uw rekruterende leden, dan kunt u dit doen door tijdens het proces Machtigingen te selecteren.
Notifications: You can add customized notification permissions for each role as well. Whether you want your team member to get Push notifications or E-mail notifications, you can also set that.
First, provide the User Email, then select user roll, and finally enable or disable Permissions & Kennisgevingen. Once you have done with all these steps, hit the 'Opslaan en doorgaan' knop. Gefeliciteerd! Met succes heb je je Recruiting Team in Easy.Jobs gezet.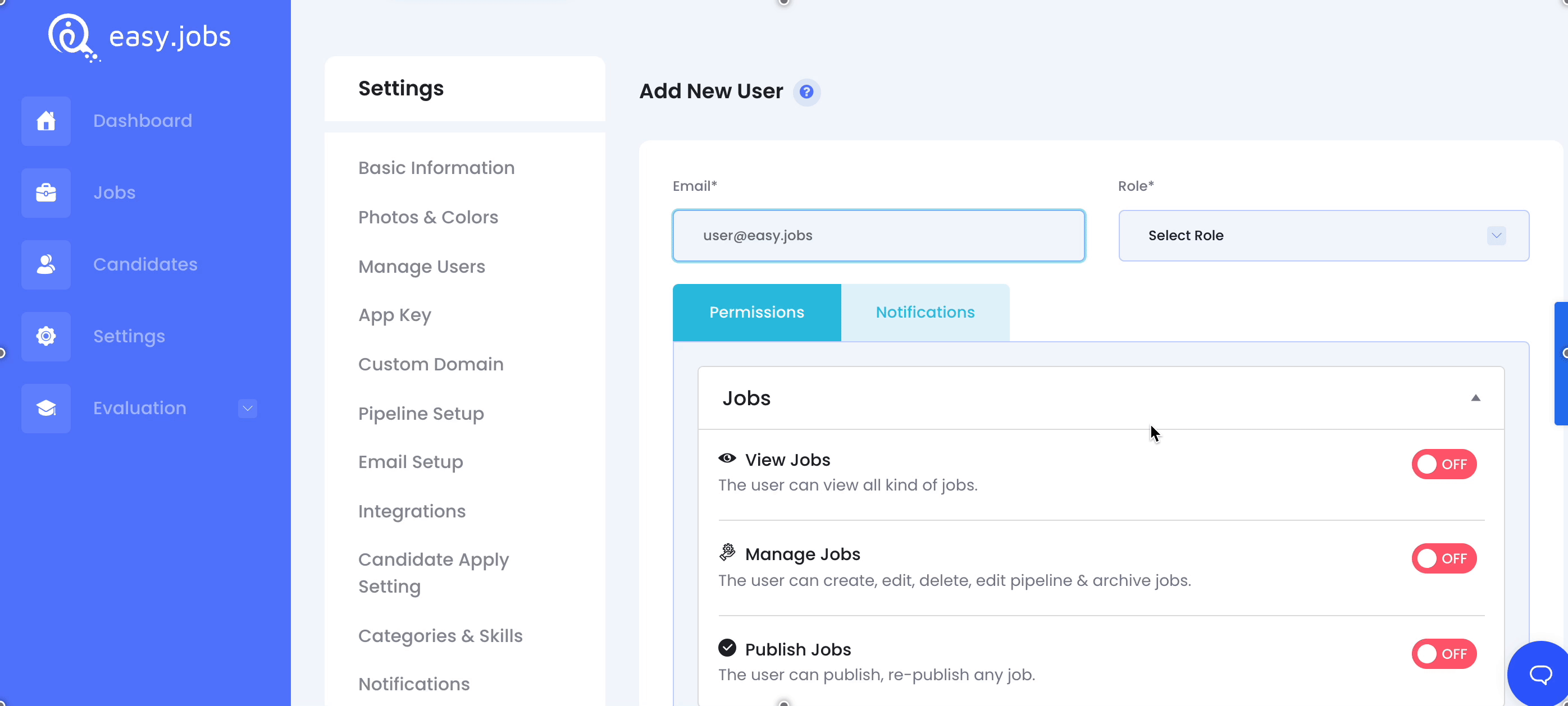 Dit is hoe je teamleden kunt toevoegen in Easy.Jobs. Als u hulp nodig heeft, kunt u dat gerust doen Neem contact met ons op of doe mee Facebook-gemeenschap om in contact te komen met andere bedrijfseigenaren zoals jij.