If for any reason you want to eliminar cuenta de empresa en Easy.Jobs. you can do it easily from your dashboard with 1 click. This will remove your company permanently from Easy.Jobs and you will no longer have access to company logo, images, contributors, pipelines and other information.
Follow these instructions below to delete your Easy.Jobs company account. 
Paso 1: Inicia sesión en tu Easy.Jobs account y haga clic en el 'Settings' tab from your dashboard. Afterwards, click on the 'Delete Company' button as shown below.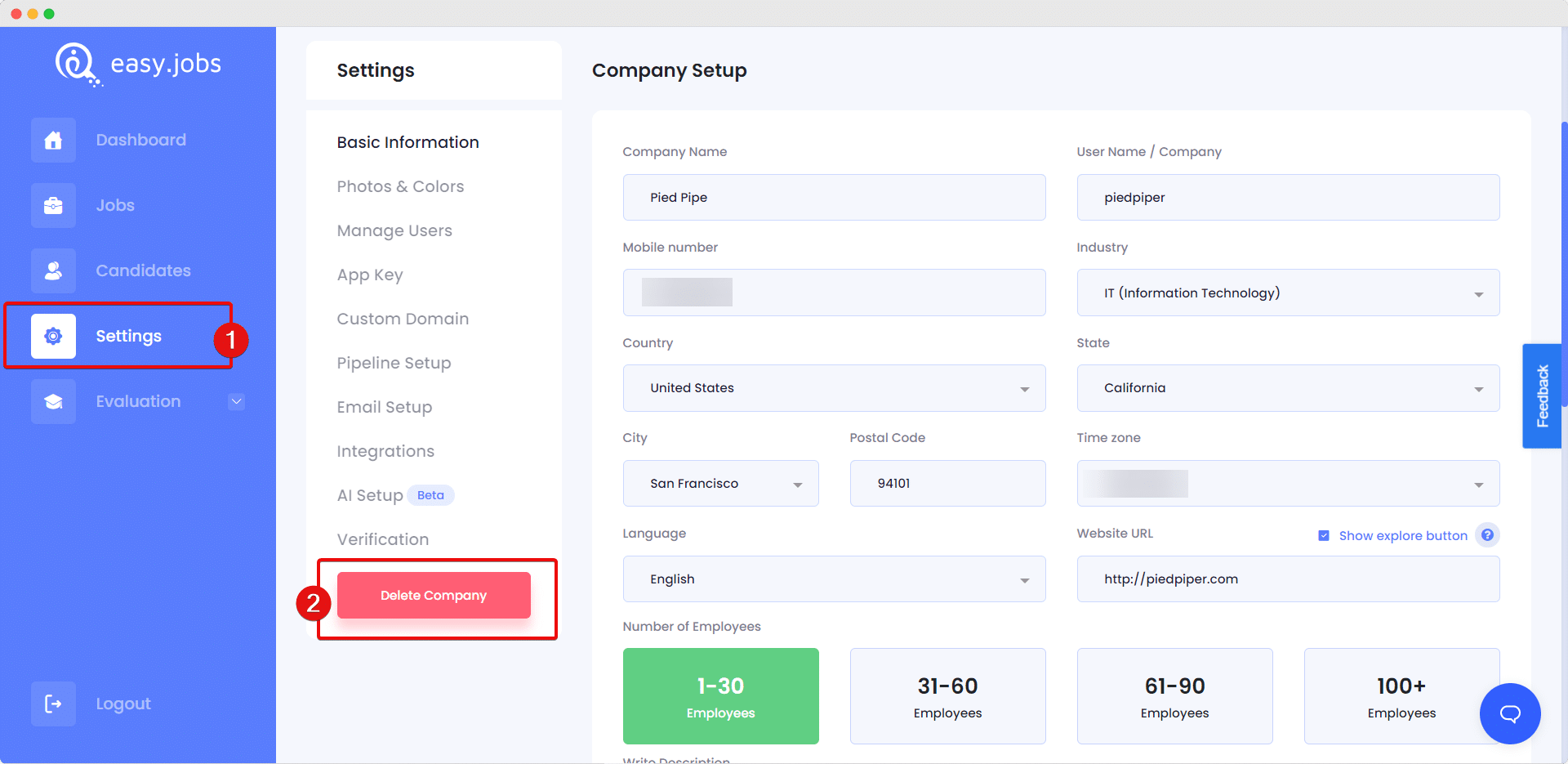 Paso 2: After pressing on the 'Delete Company' button, a confirmation popup will appear on the screen. Here you can see all the information that will also be permanently deleted if you delete your company. Type 'delete' in the input field and then press on the 'Yes' botón to confirm.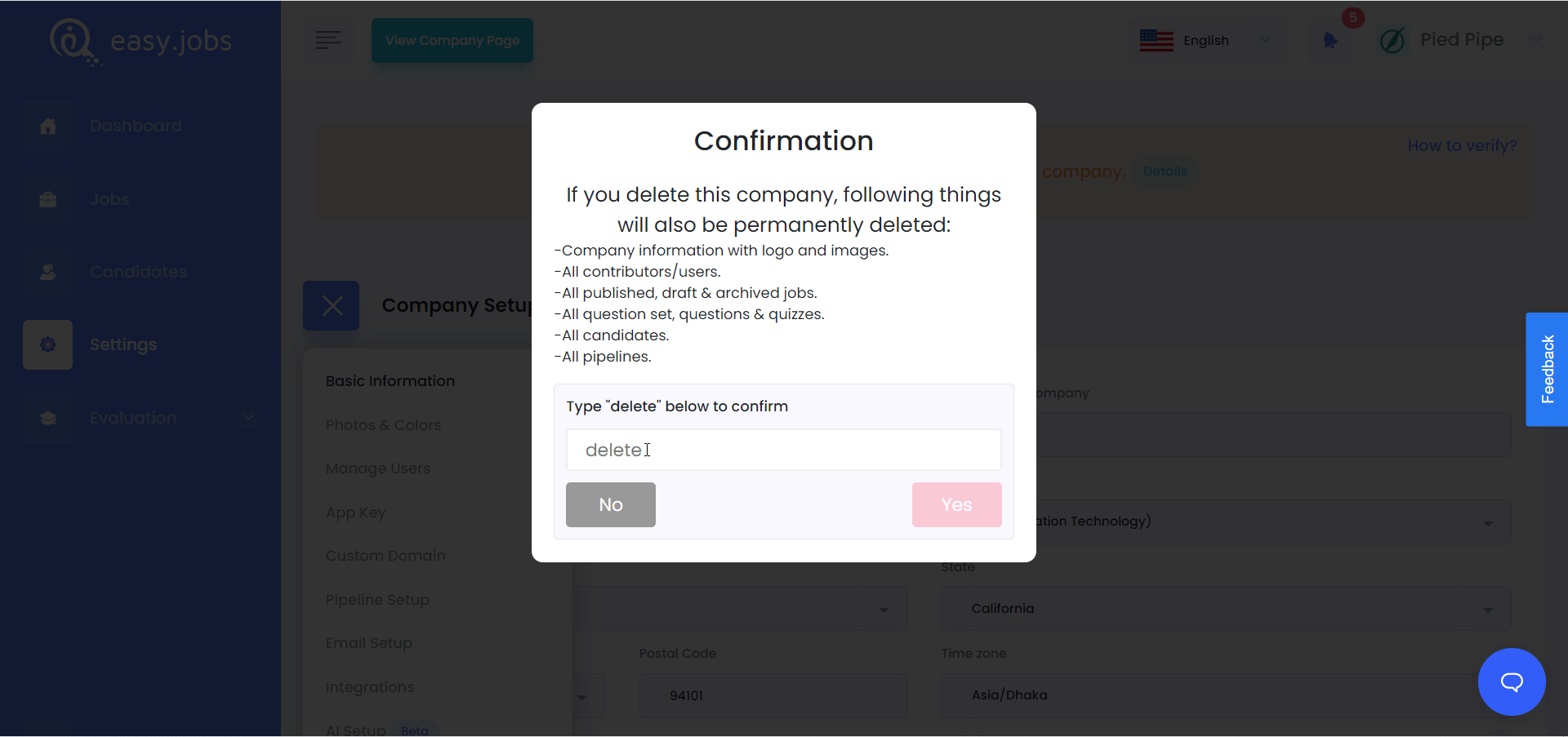 This is how you can delete company account in Easy.Jobs.
Si necesita ayuda, no dude en Contáctenos o únete a nuestro Comunidad de Facebook para conectarse con otros dueños de compañías como usted.