Het is vrij moeilijk om het volledige potentieel van een kandidaat te achterhalen door alleen zijn / haar CV door te nemen. In dat geval, Vragenreeks in Easy.jobs filtert kandidaten uit en helpt u bij het nemen van slimme wervingsbeslissingen voor uw bedrijf.
Bekijk de onderstaande richtlijn voor meer informatie over het maken van een vragenset Makkelijk. Banen:
Stap 1: Inloggen uw easy.jobs-dashboard en navigeer naar Evaluation.
Stap 2: Klik nu op de 'Vragenreeks' and hit the 'Add New Set' knop.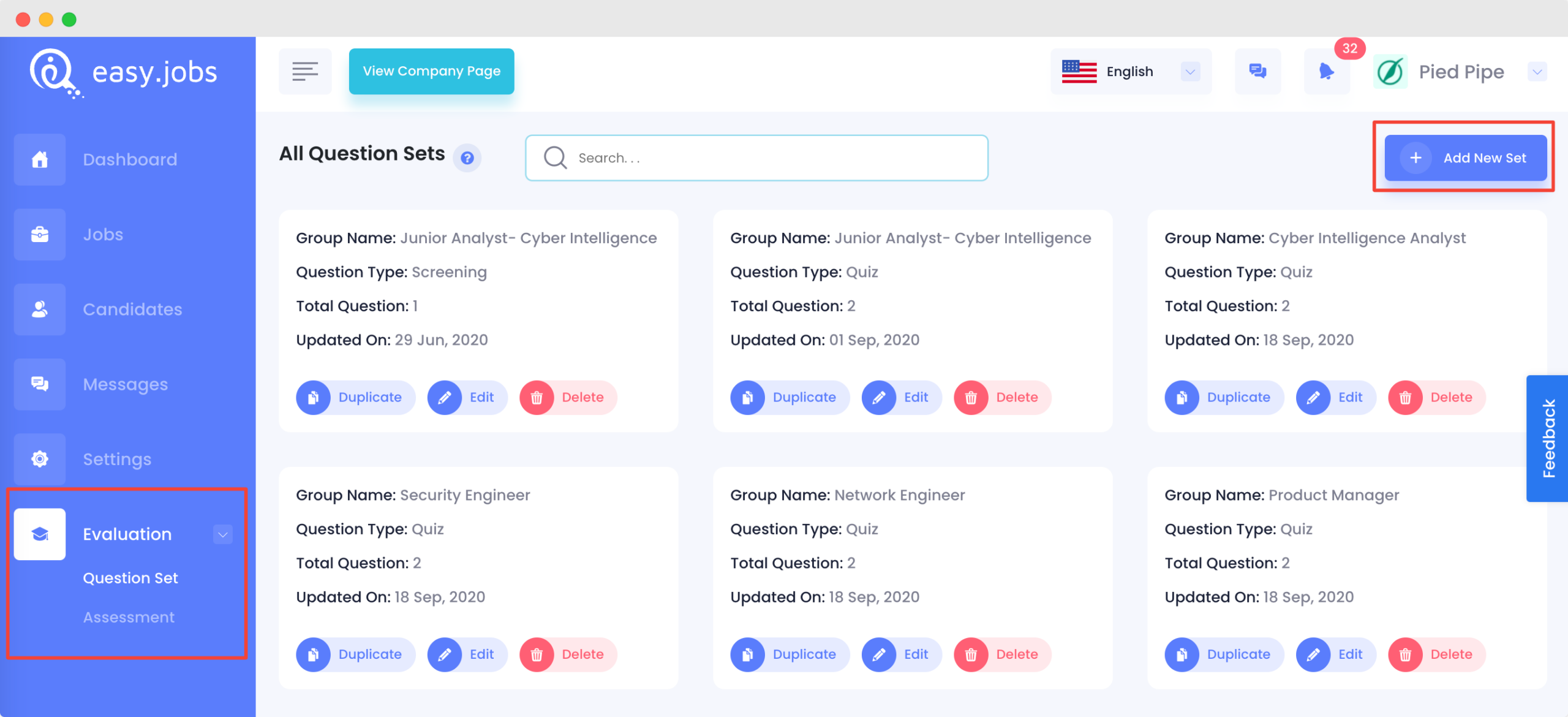 Stap 3: Nu ziet u twee invoervelden: Naam instellen en Type instellen. Van de 'Naam instellen' Invoerveld, vul de naam in van de vragenreeks die u gaat maken.
Stap 4: Selecteer dan  'Stel type in' in de volgende. Hier kunt u uw vraag stellen voor de vacature.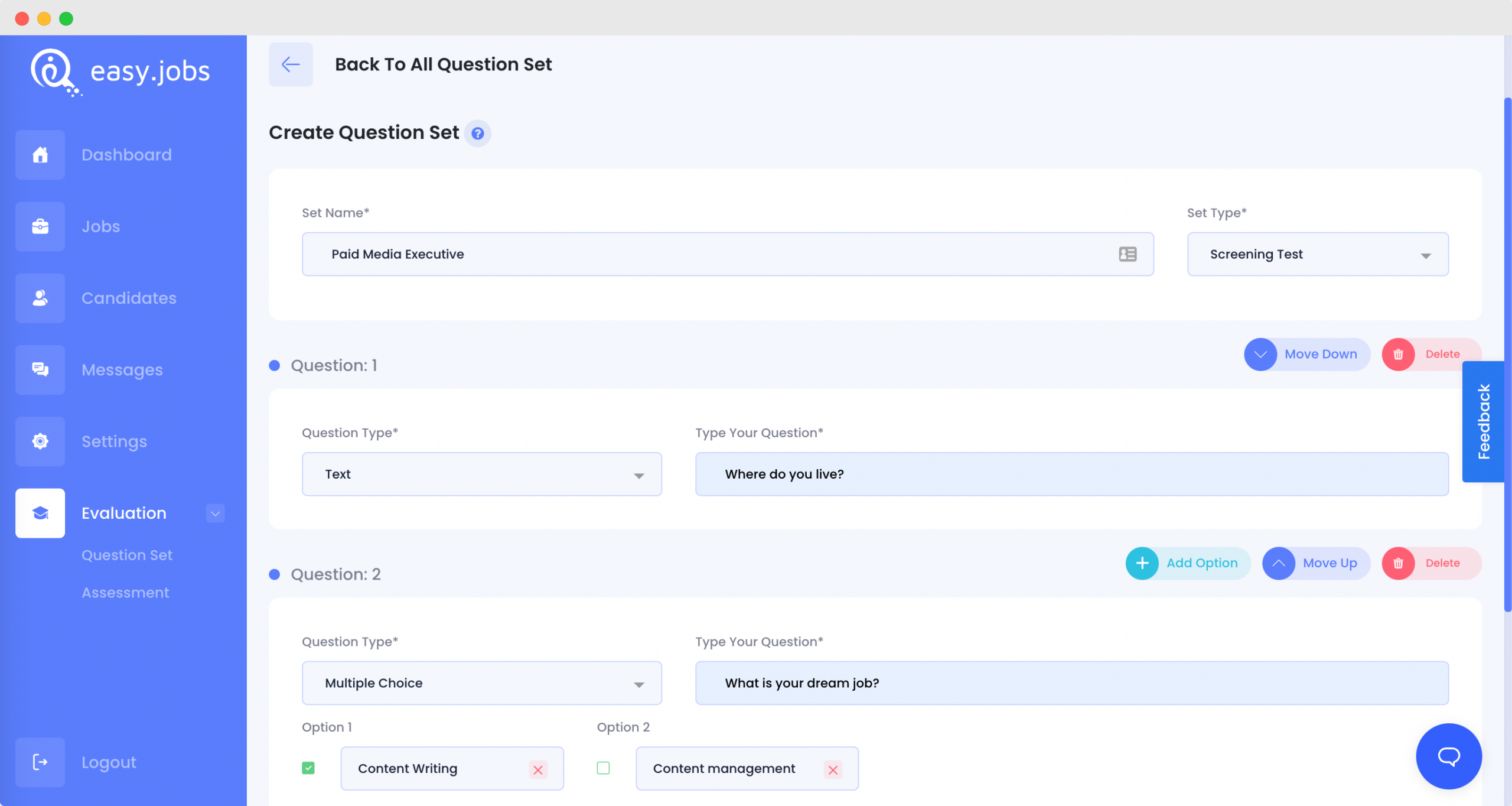 Stap 5:  Wanneer u klaar bent met het plaatsen van uw vragen op de pagina, klikt u op de  'Bewaar vraagset' knop. Dit zal naar de Alle sets Dashboard.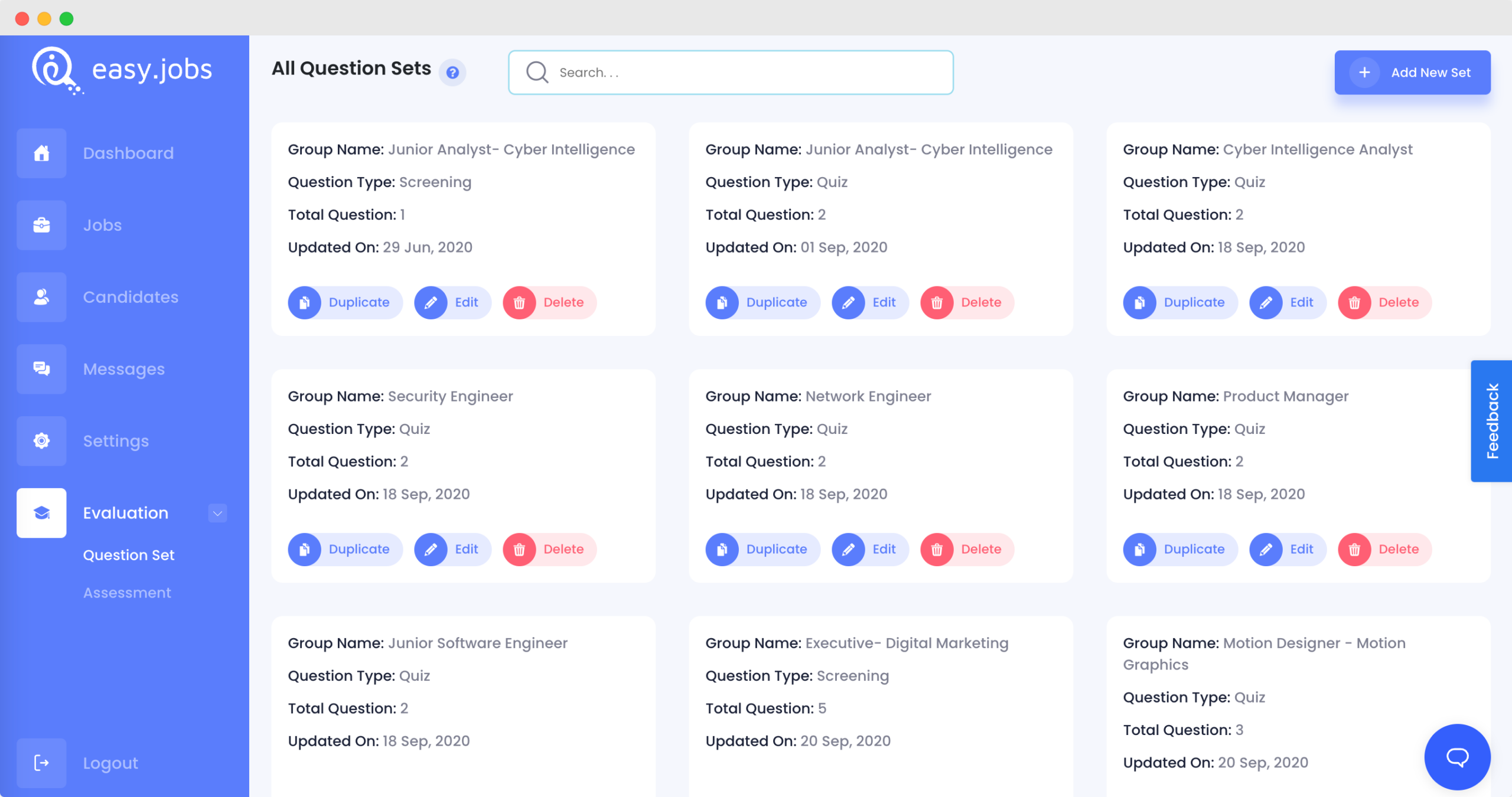 Als je alle stappen hebt gevolgd, gefeliciteerd! u hebt met succes een Vragenreeks.
Als u hulp nodig heeft, kunt u dat gerust doen Neem contact met ons op of doe mee Facebook-gemeenschap om in contact te komen met andere bedrijfseigenaren zoals jij.