Bekijk de onderstaande richtlijn om te leren hoe kandidaatprofiel bewerken in easy.jobs.
Stap 1: Log in op uw kandidatenprofiel en u komt op de Candidate Dashboard-pagina.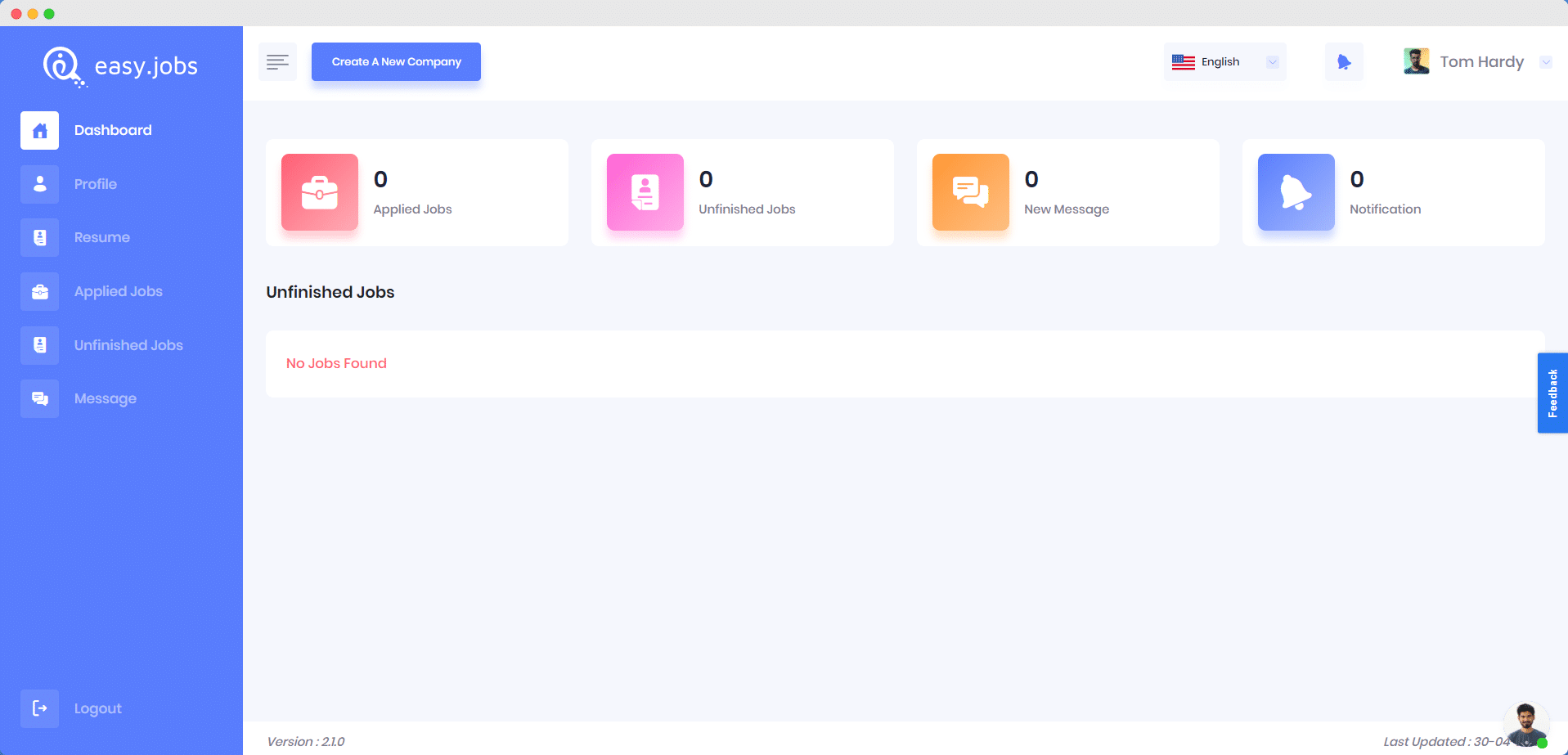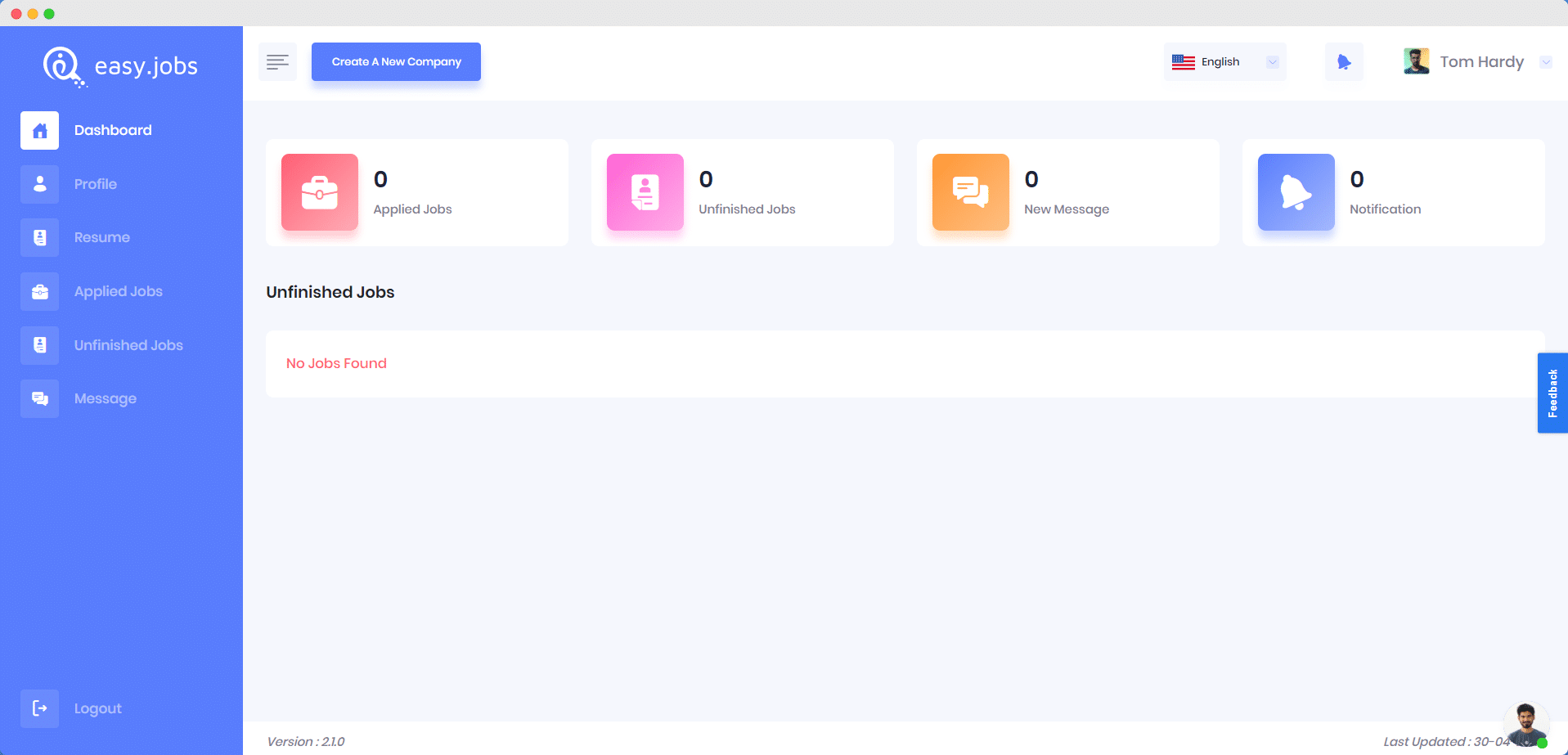 Stap 2: Daarna moet u op de klikken Profiel from the left sidebar. You will see your profile information here.To edit or update your profile, hit the 'Change' knop in de rechterbovenhoek van de pagina.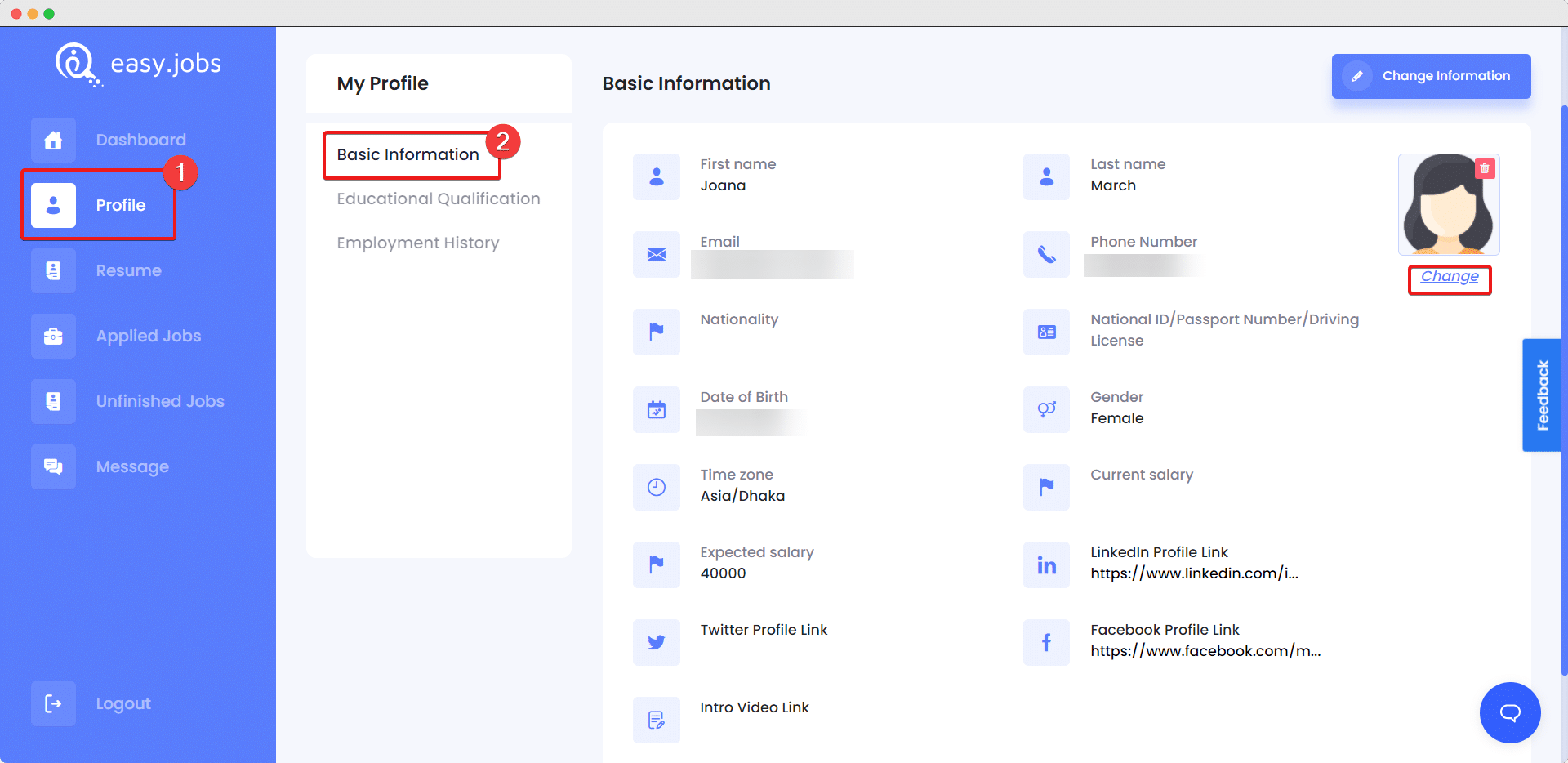 Stap 3: You can upload your profile picture directly from your computer. this is how it will look like.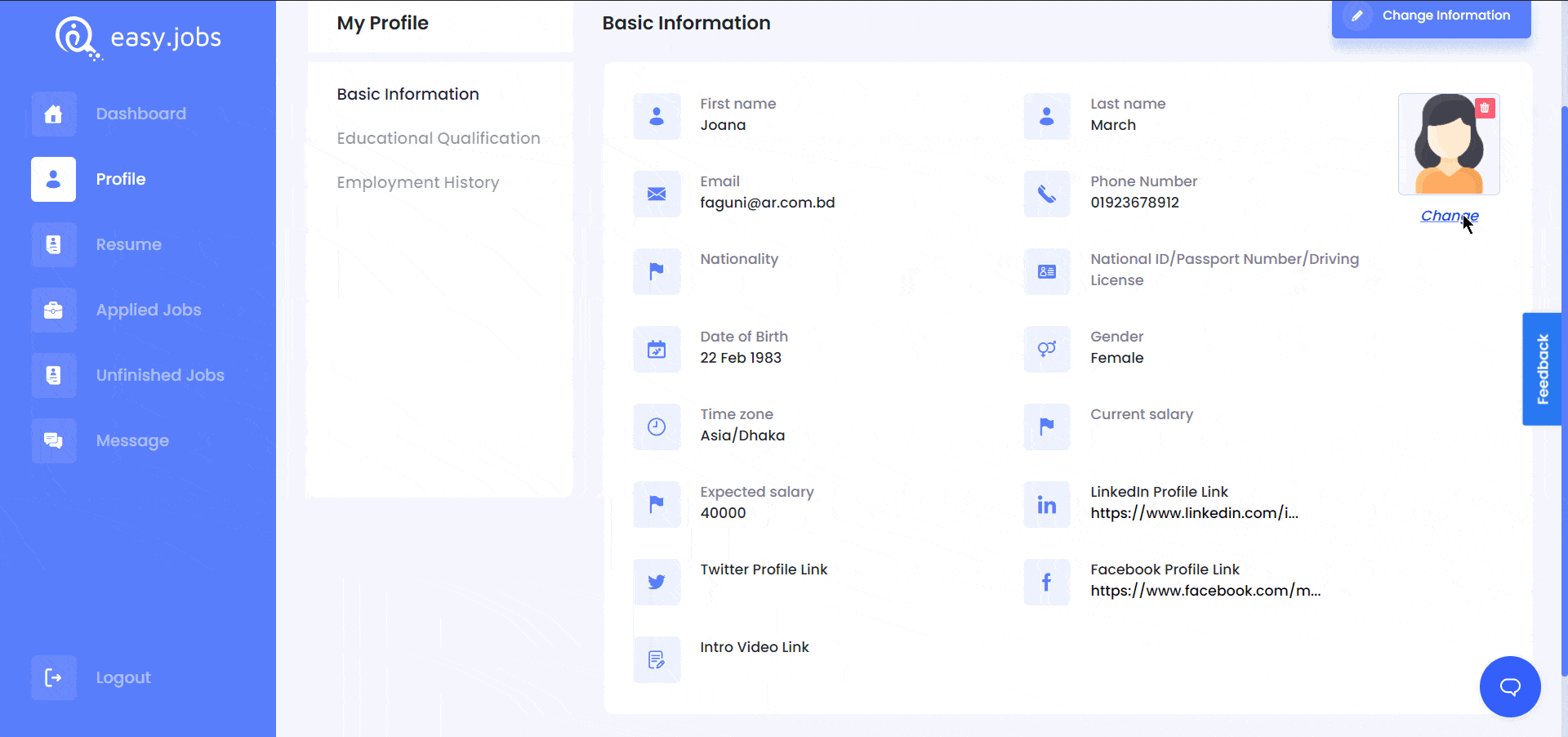 Zo kunt u uw profiel bijwerken of bewerken. Als je hulp nodig hebt, voel je vrij om Neem contact met ons op of doe mee Facebook-gemeenschap om in contact te komen met andere bedrijfseigenaren zoals jij.