You can easily check the AI score of a candidate in Easy.Jobs to get insightful information about them. To do this, you first need to configure the AI setup. When you are done, follow these step-by-step guidelines to check the AI score of any candidate in Makkelijk. Banen.
Opmerking: de AI-functie in Easy.Jobs bevindt zich nog in de bètafase, dus u kunt enkele problemen ondervinden. We werken continu aan het verbeteren van deze functie.
Step 1: Manage Candidate Details In Easy.Jobs #
Log in op uw Easy.Jobs-account en navigeer naar 'Kandidaat'. Klik daarna op de 'Bekijk details' button of any candidate whose AI score you want to check.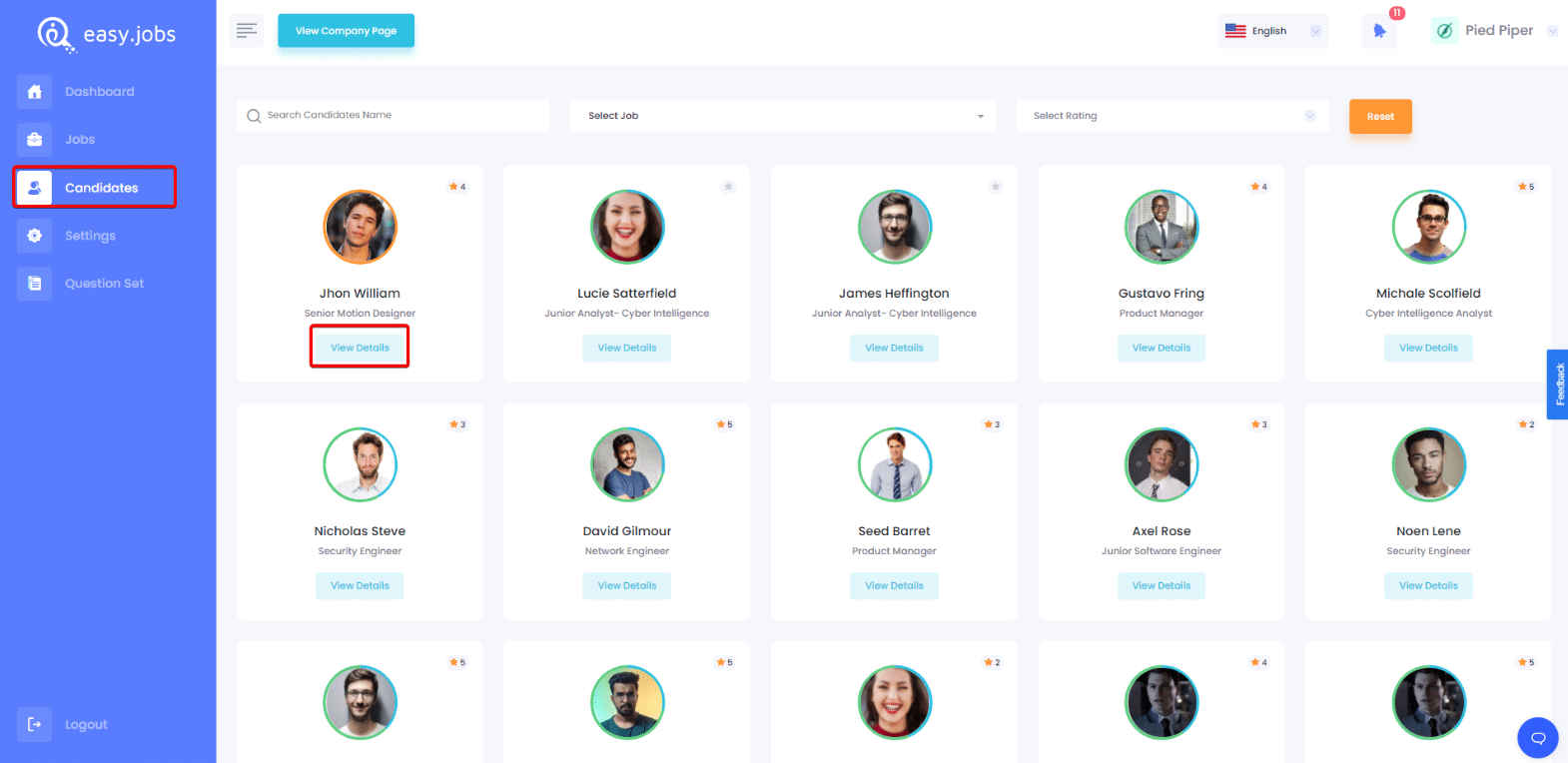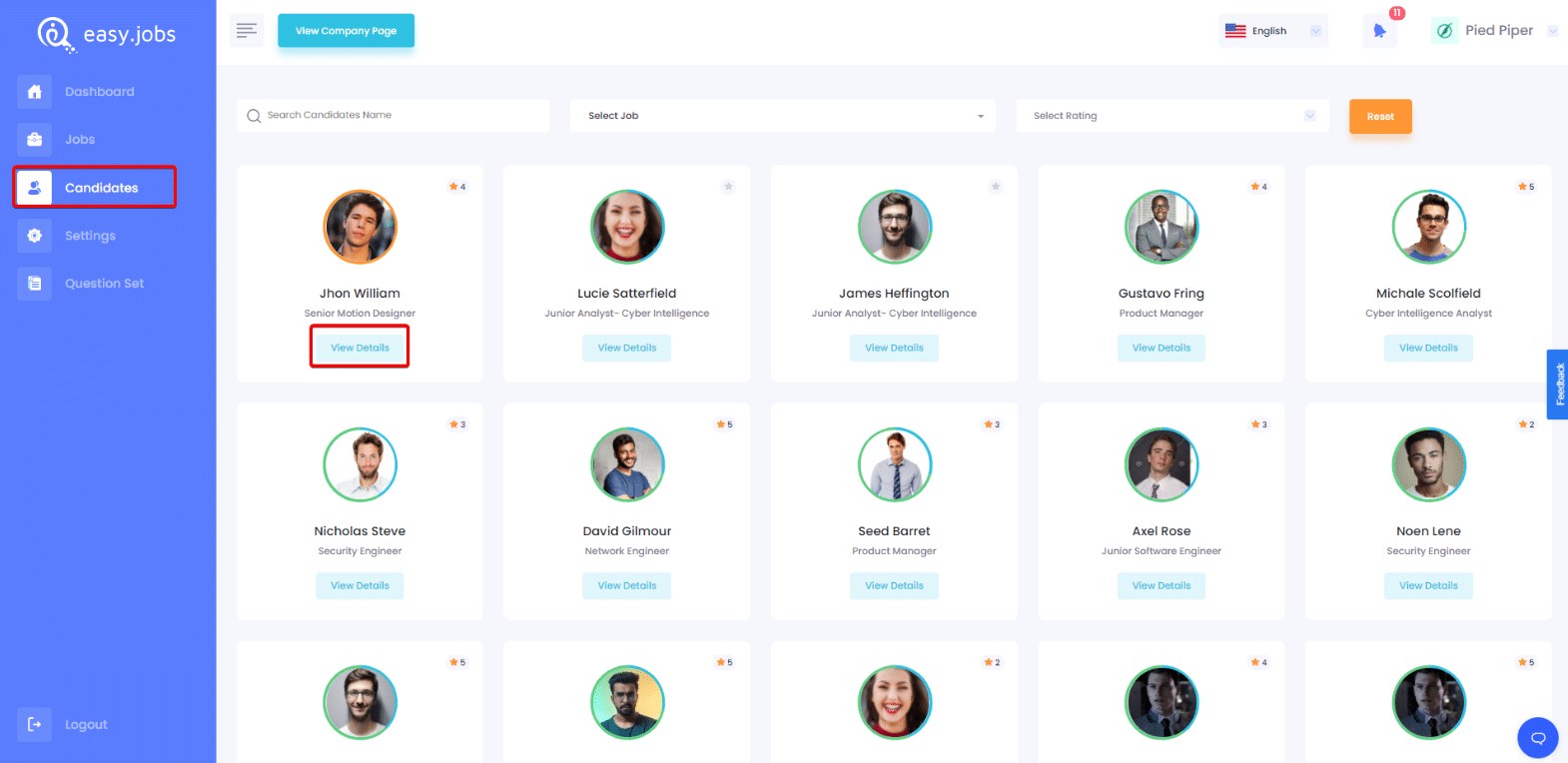 Stap 2: View Candidate's Evaluation #
It will take you to this page, from where you need to click on the 'Evaluation' tab.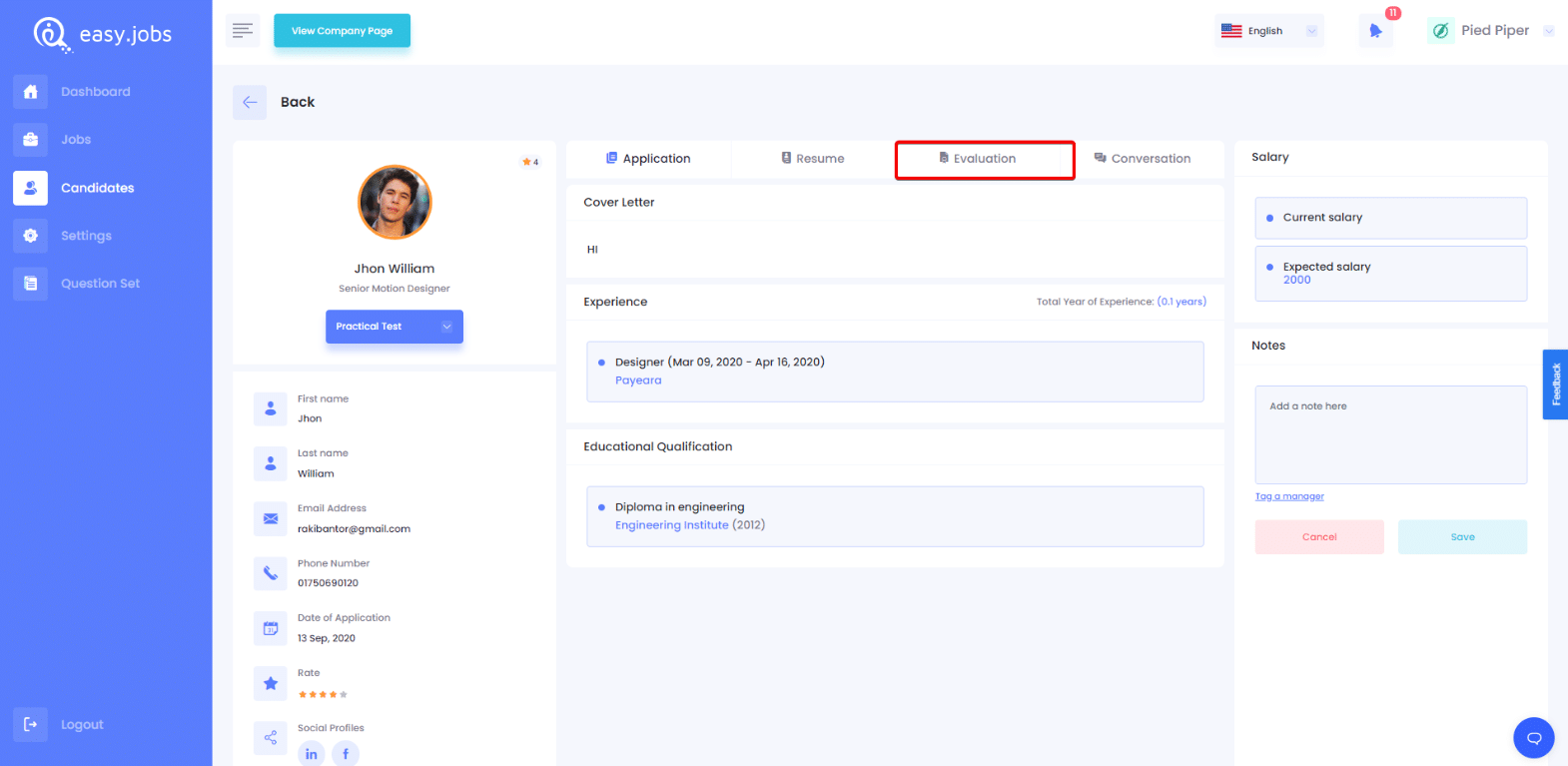 After that, you will be able to view that particular candidate's AI score as shown below.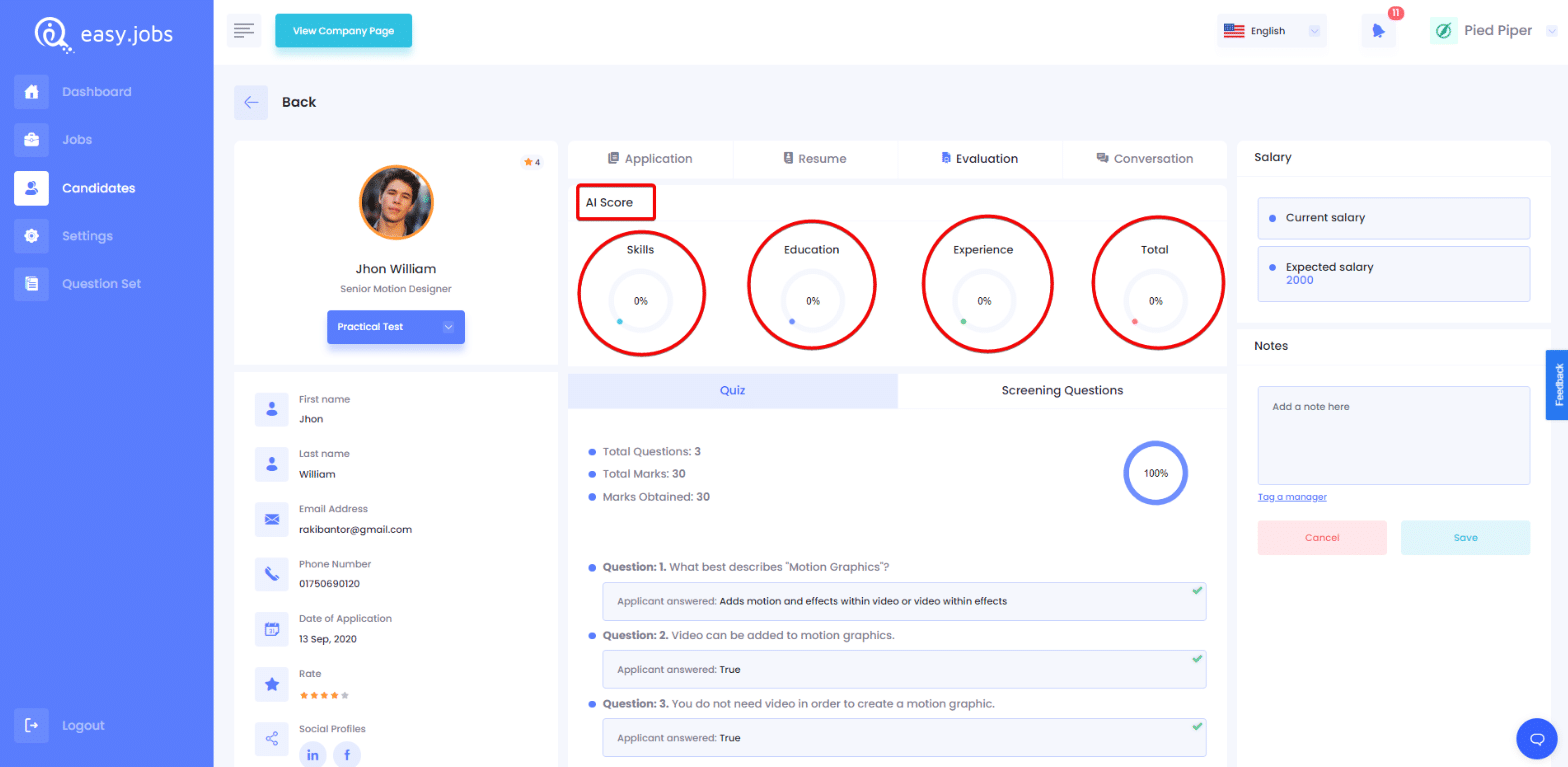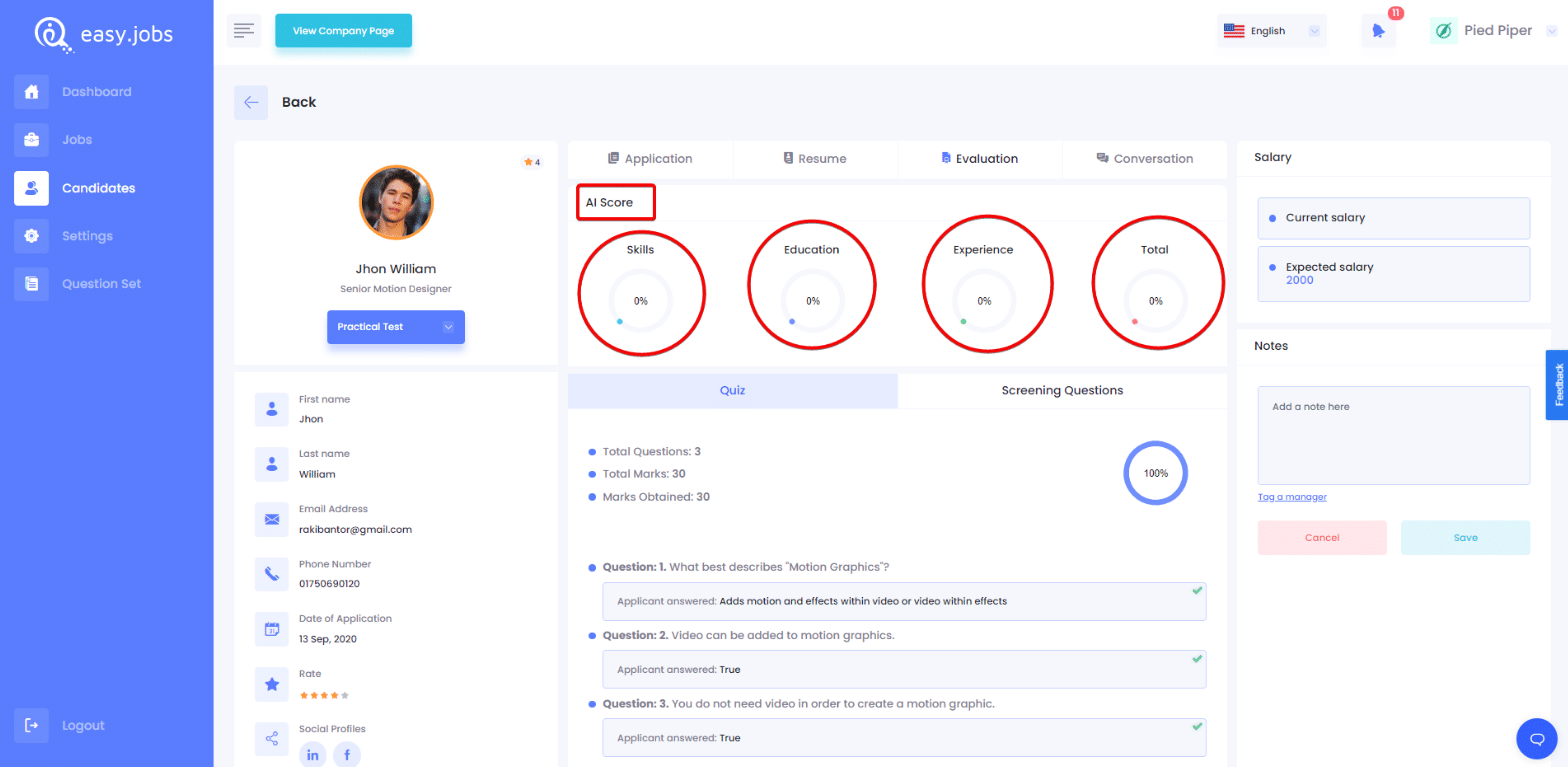 This is how you will check the AI score of a candidate in Makkelijk. Banen.
Als u hulp nodig heeft, kunt u dat gerust doen Neem contact met ons op of doe mee Facebook-gemeenschap om met ons in contact te komen.