Before publishing a new job post in Makkelijk. Banen, you can choose to preview it from your dashboard. Read the guidelines below to learn how to preview job post in Makkelijk. Banen.
Step 1: Create A New Job Post In Easy.Jobs #
At first log in to your Easy.Jobs account. After that click on 'Jobs' from the left sidebar as shown below. To create a new job post, click on the 'Create A Job Post' button from the top right corner of the page.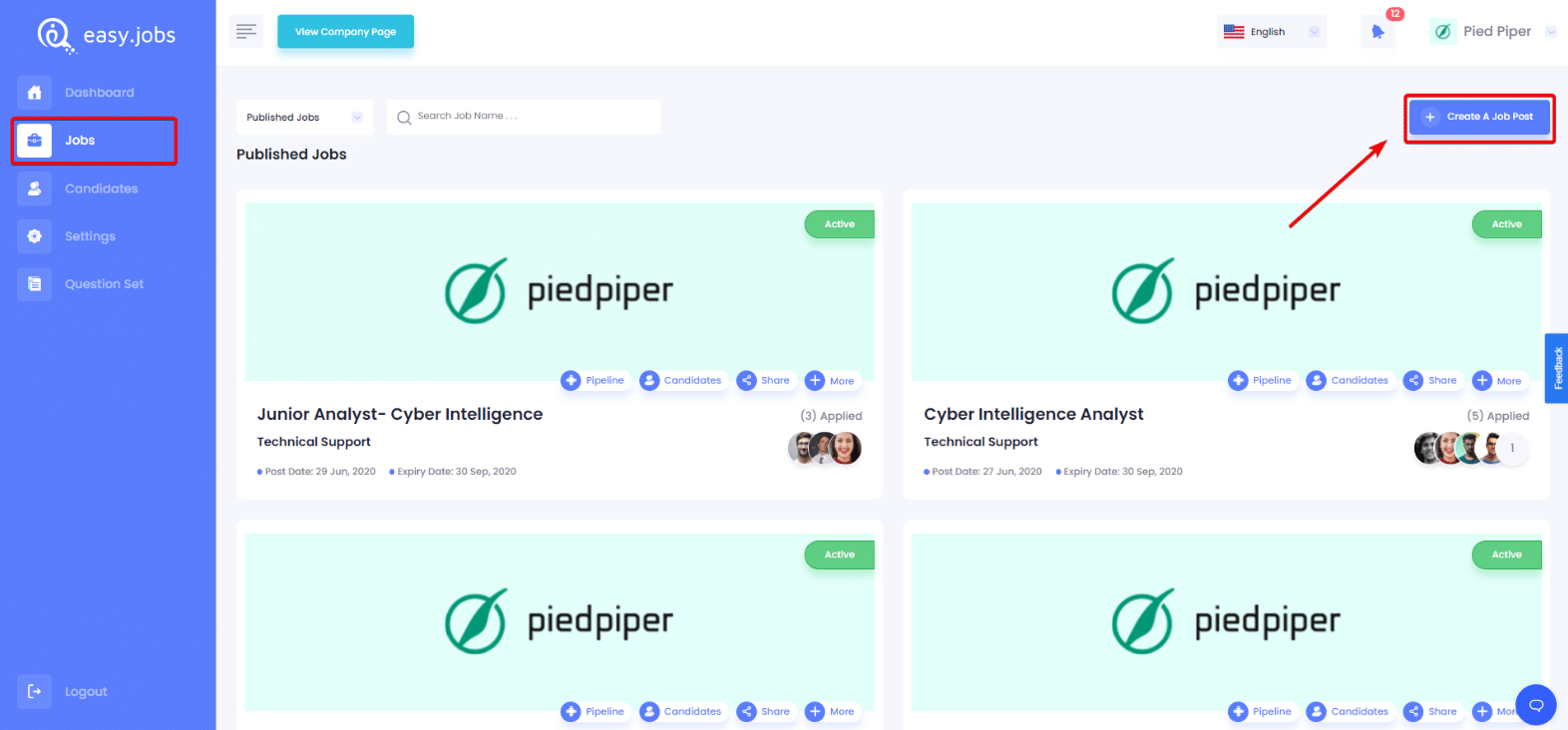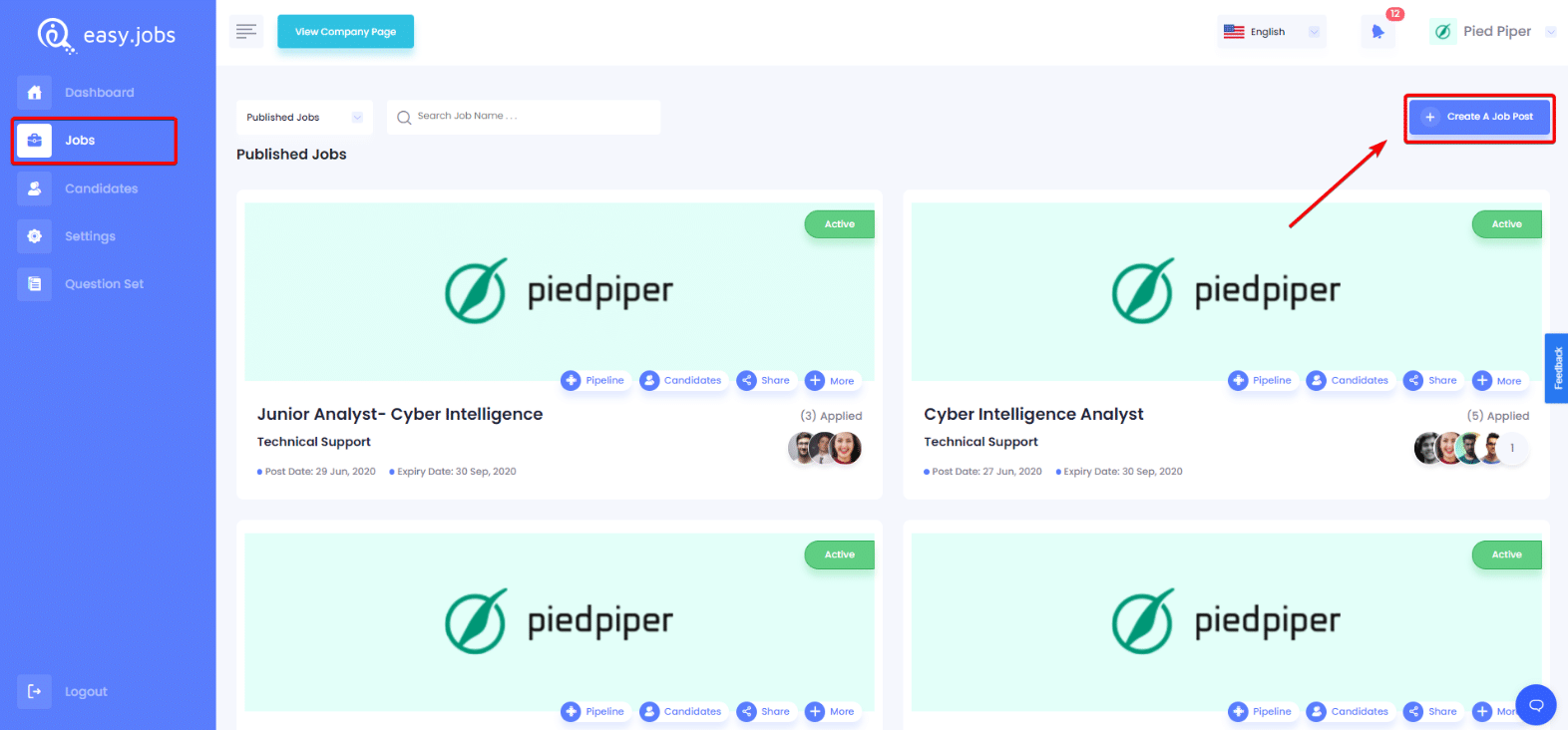 You will be redirected to a new page from where you need to fill out each of the necessary fields.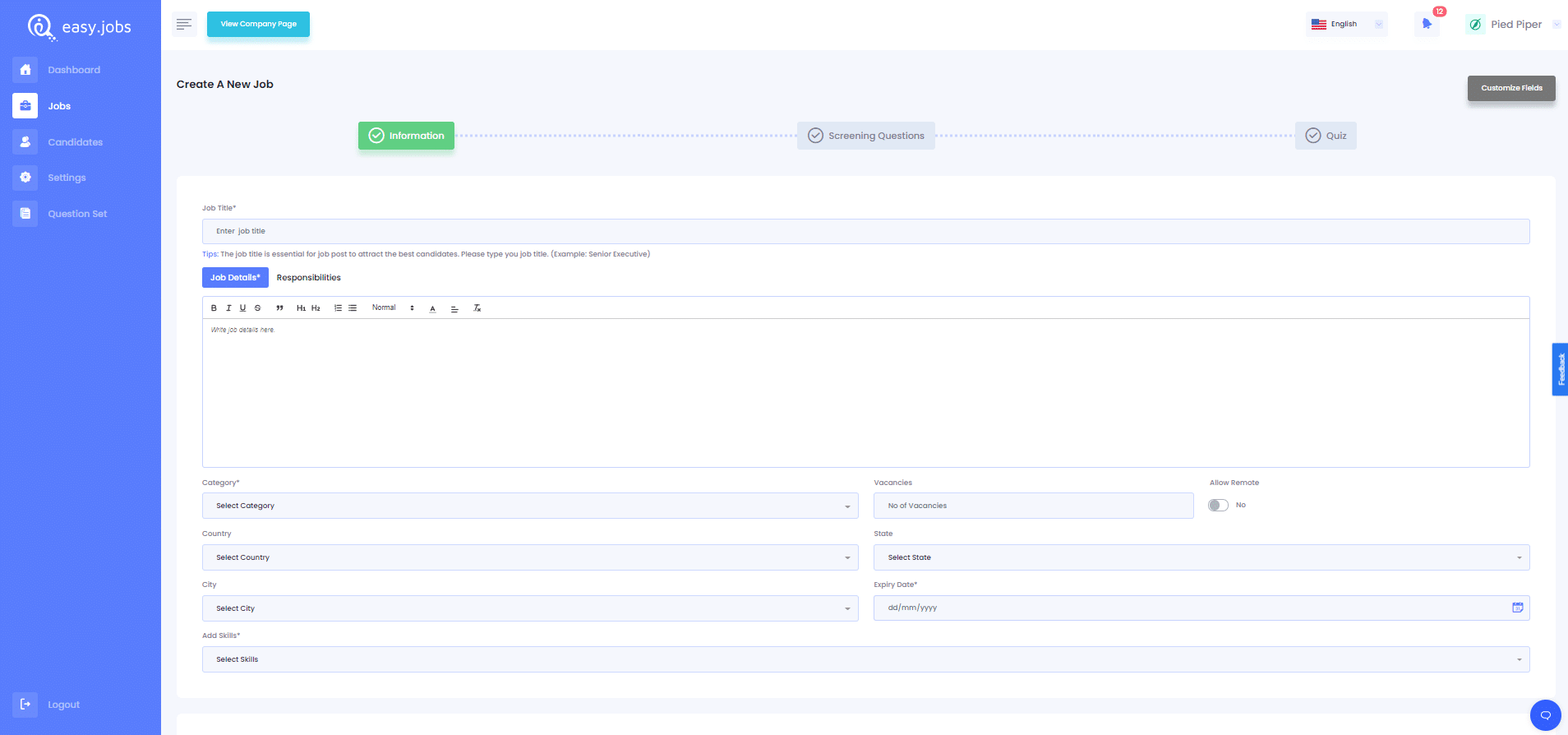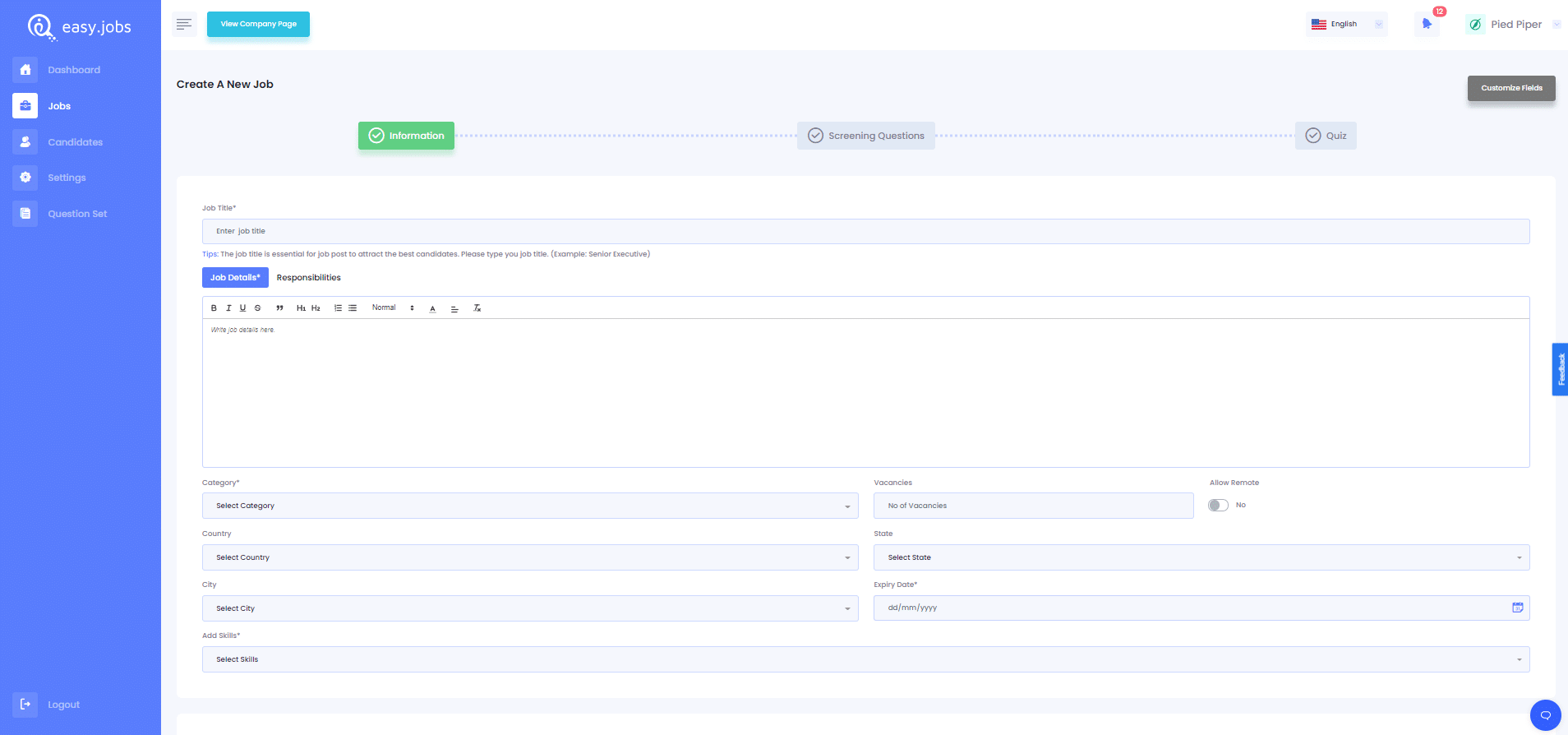 Step 2: Preview Your Job Description #
When you are done with filling out all necessary fields, you will find the 'Preview' button on the right top of the page.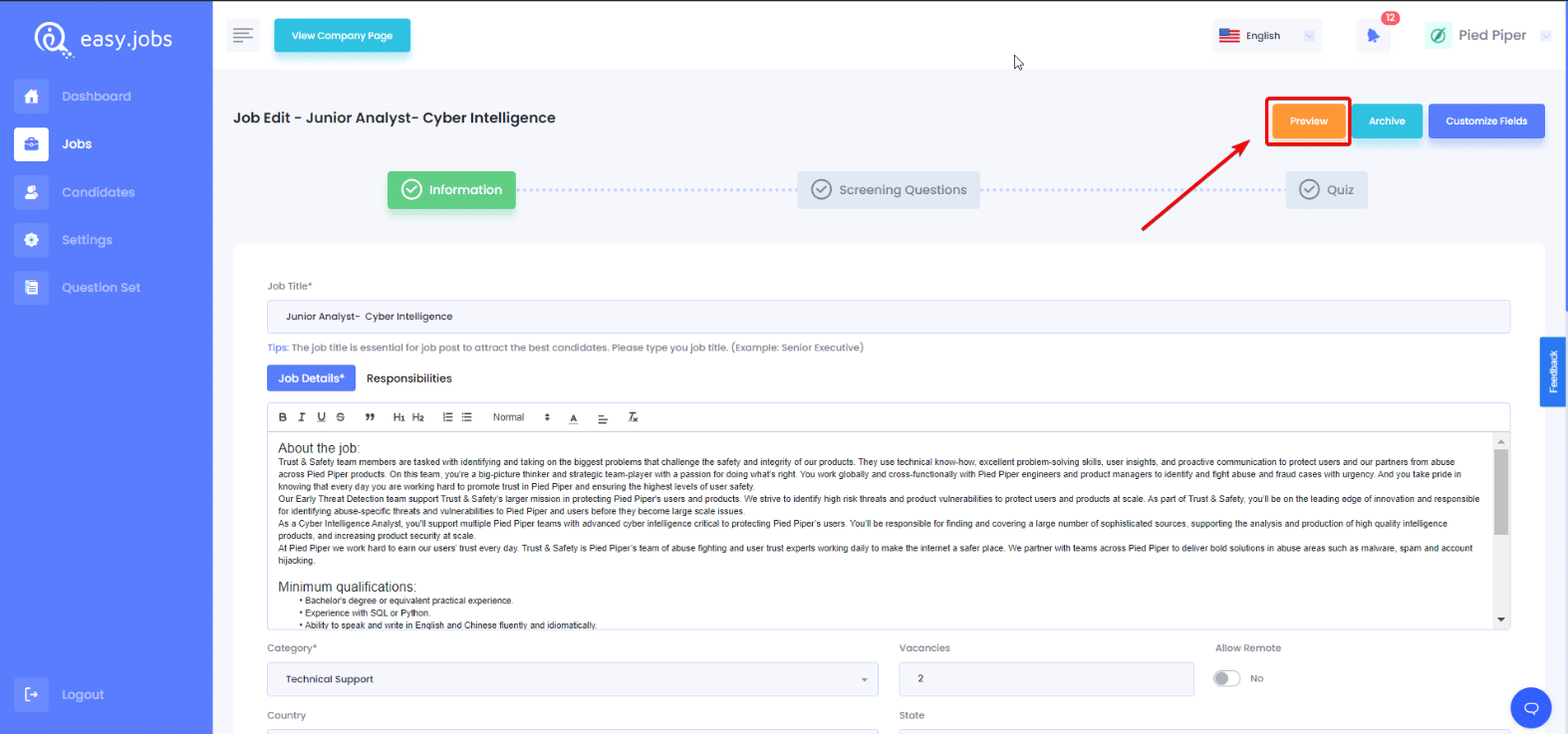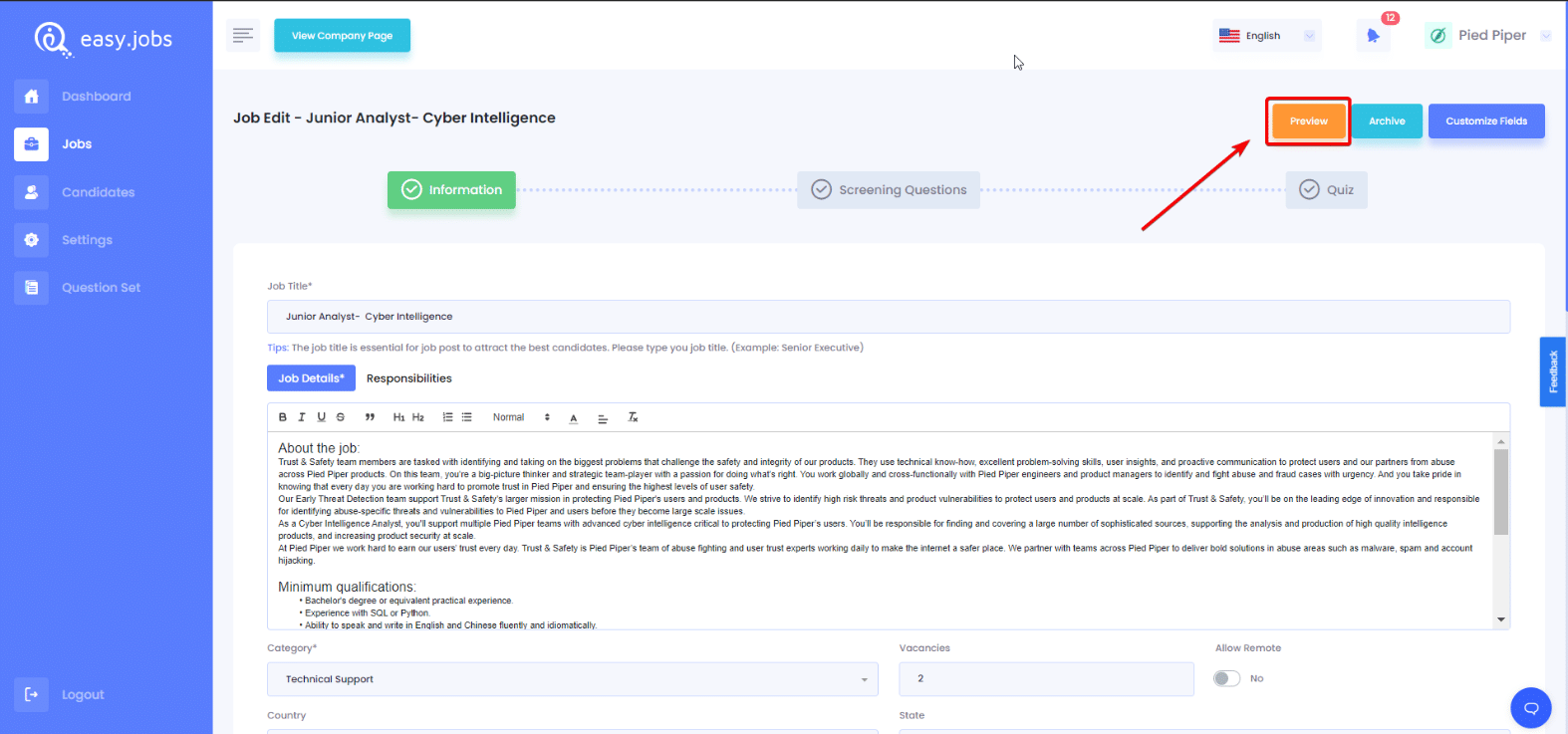 If you want to hide the job post cover photo, you can easily do that and give your job details page a simpler appearance. To hide job post cover photo, go to the Omslagfoto section, and toggle the button to hide mode. After that, click on the 'Save & Publish' knop.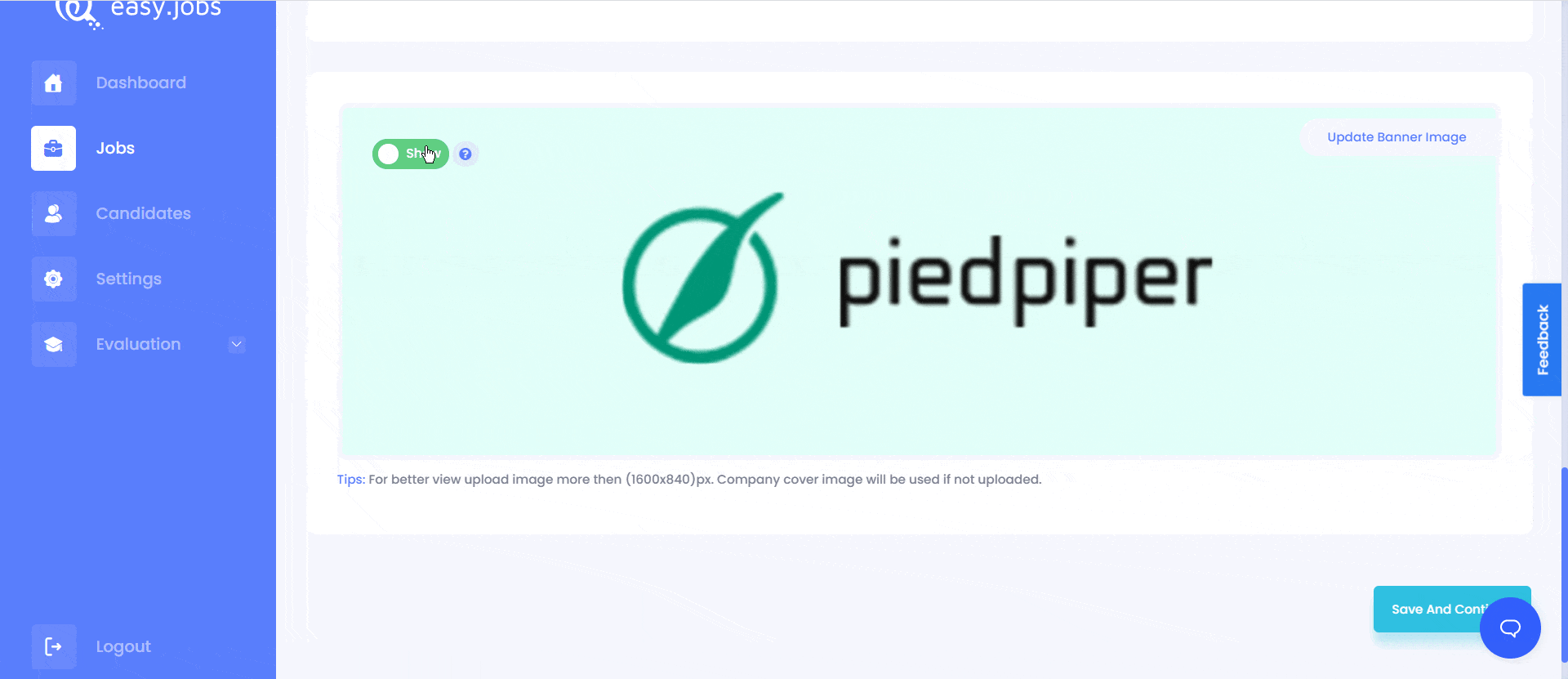 Click on this button to see how your job post will appear to site visitors.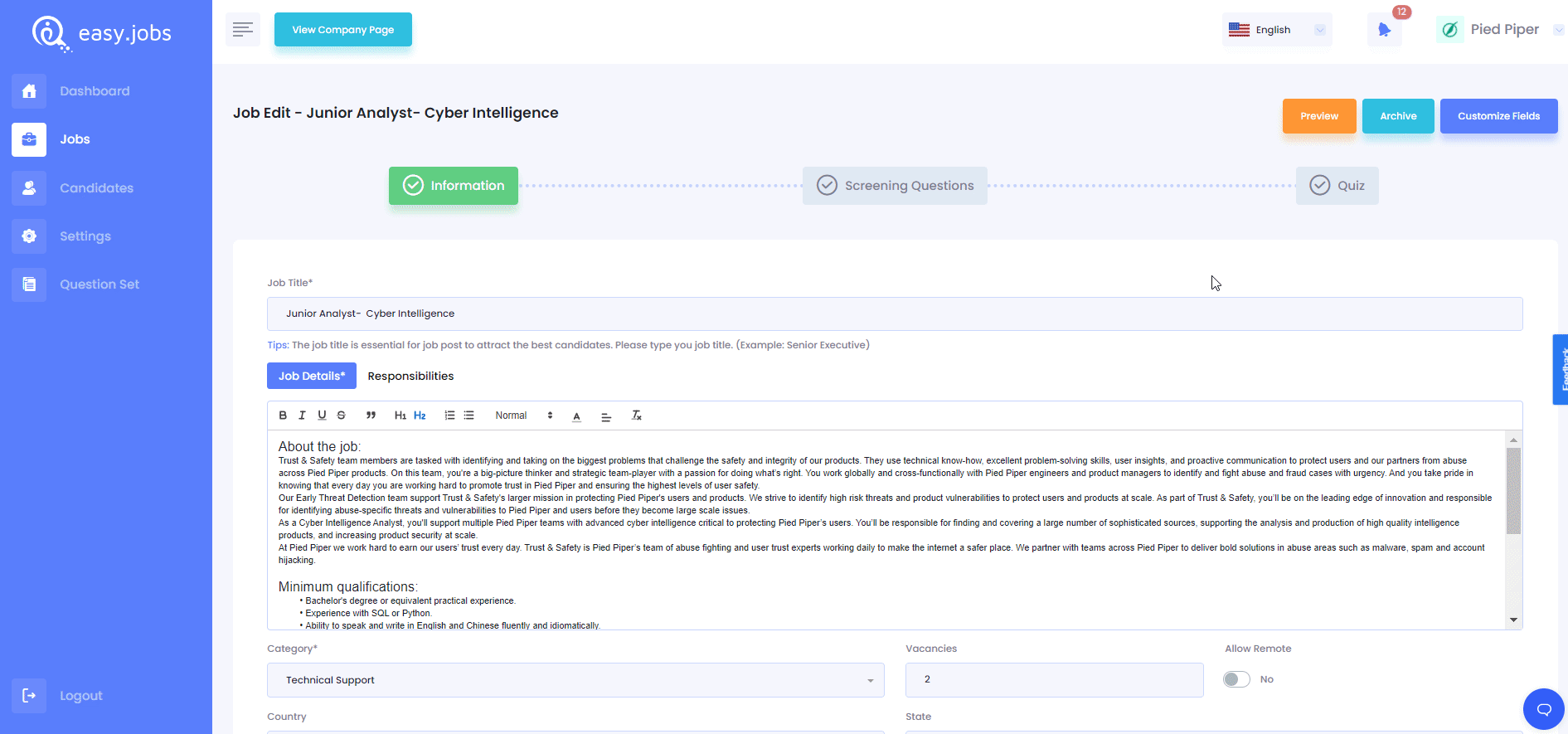 By following these steps you can preview a job before publishing it in Makkelijk. Banen.
Als u hulp nodig heeft, kunt u dat gerust doen Neem contact met ons op of doe mee Facebook-gemeenschap.