Makkelijk. Banen lets you easily change brand colors for your company's profile.Check out these guidelines below to learn how to change brand colors in Easy.Jobs.
Step 1: Configure Photos & Colors Settings In Easy.Jobs  #
Login to your Easy.Jobs account and navigate to Settings→ Photos & Colors.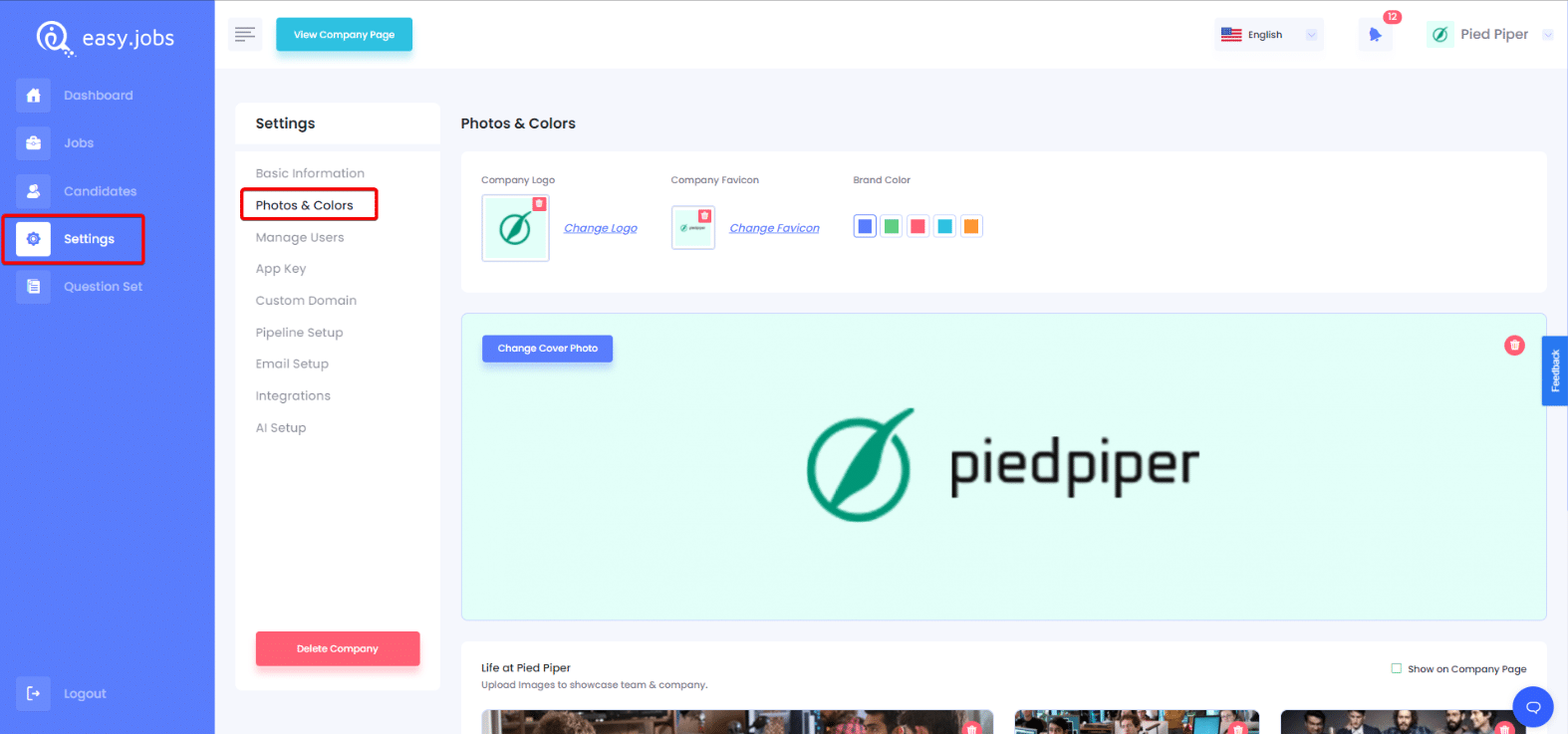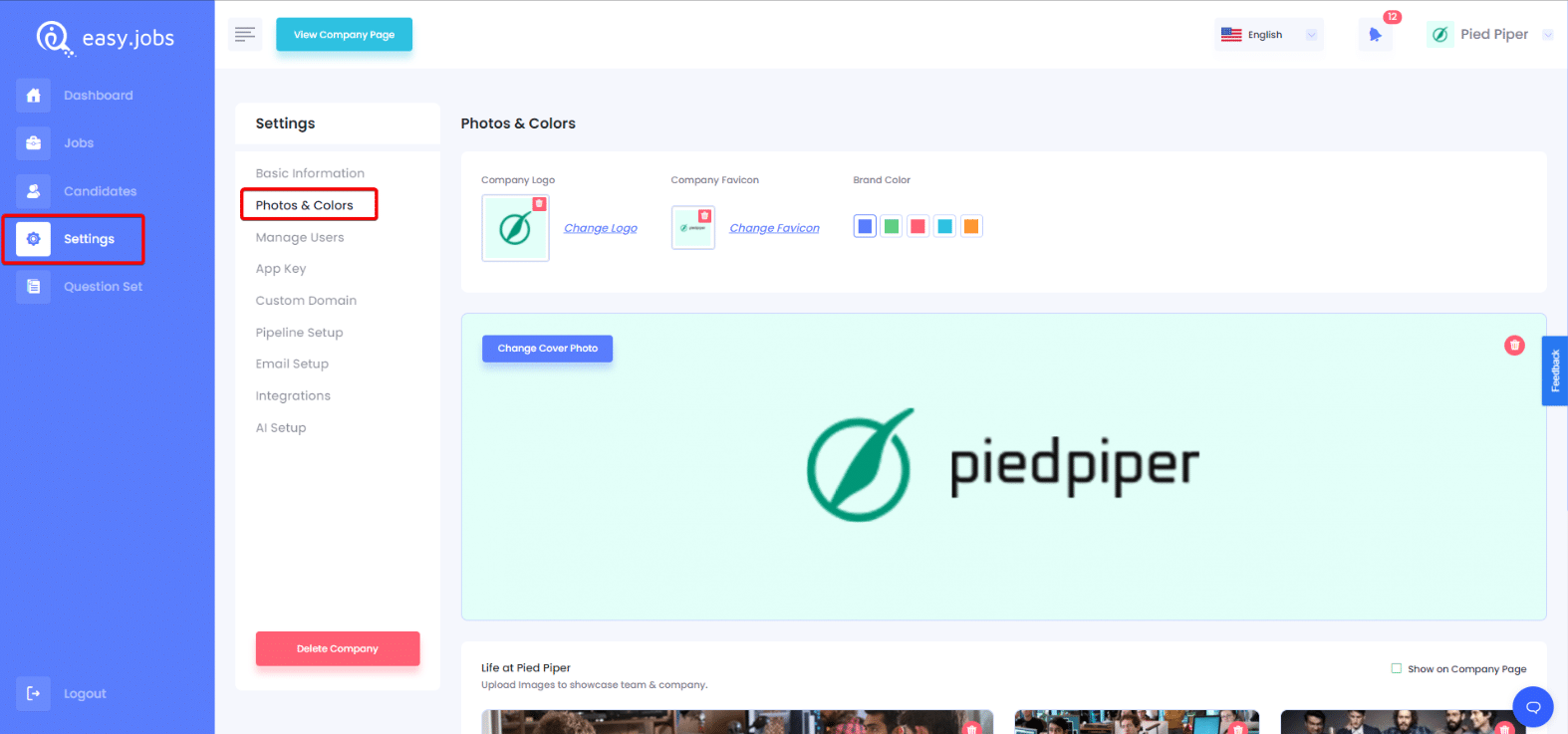 Step 2: Set Desired Brand Colors For Your Company #
After that, you will see an option to change 'Brand Colors' from where you will be able to select the colors for your brand.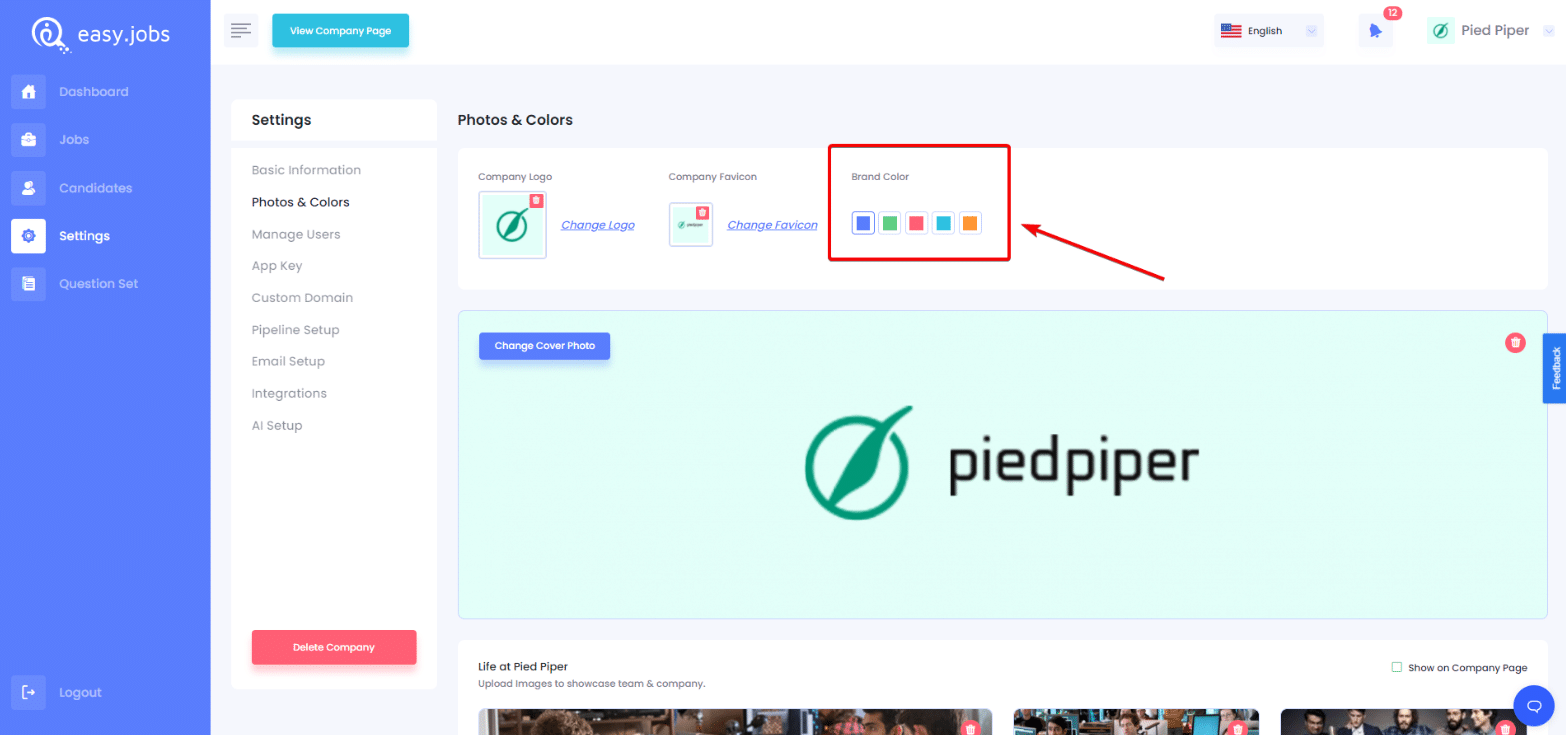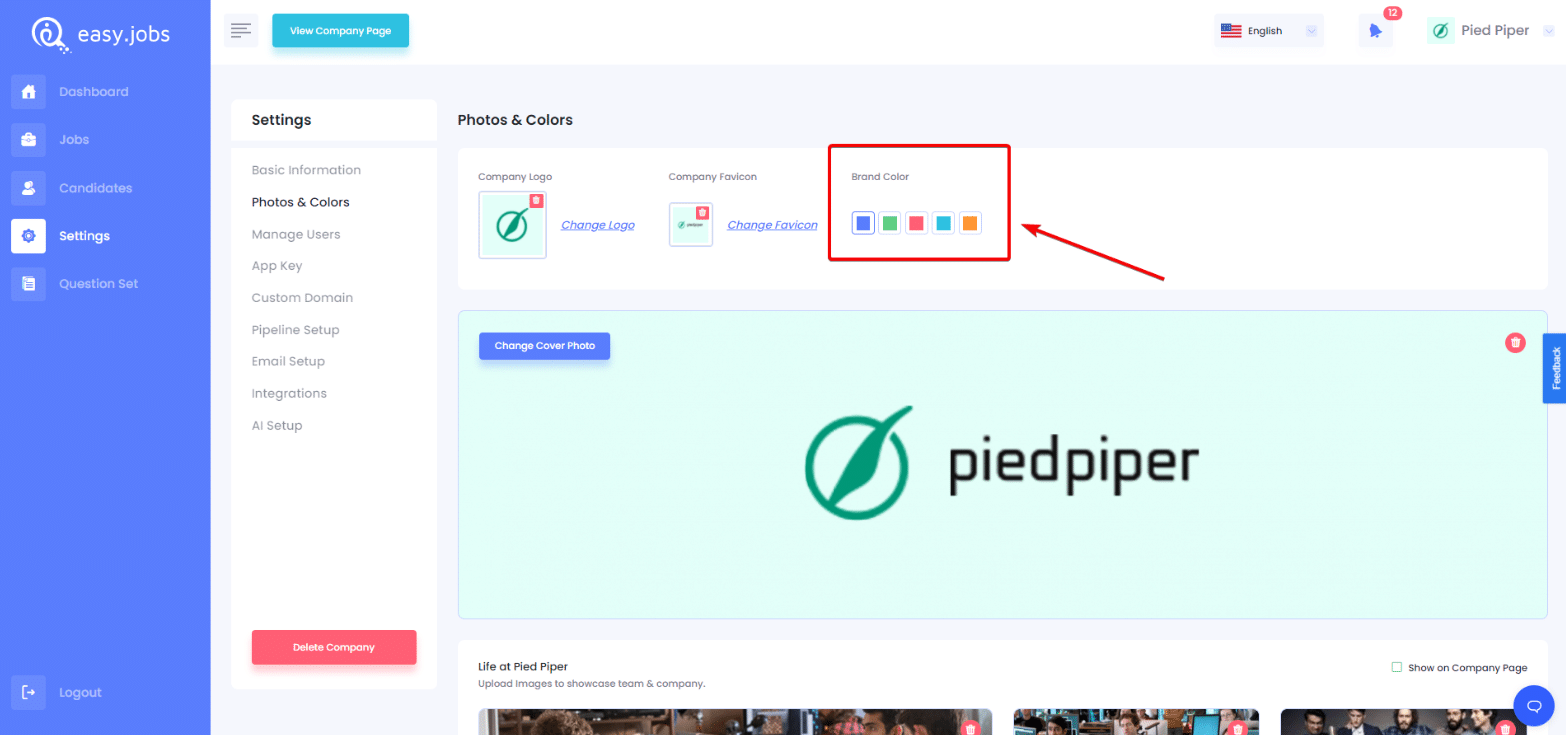 Step 3: Confirm And Save Your Changes #
After choosing your preferred brand colors, a confirmation popup will appear on the screen. Click 'Yes' to confirm and save your changes.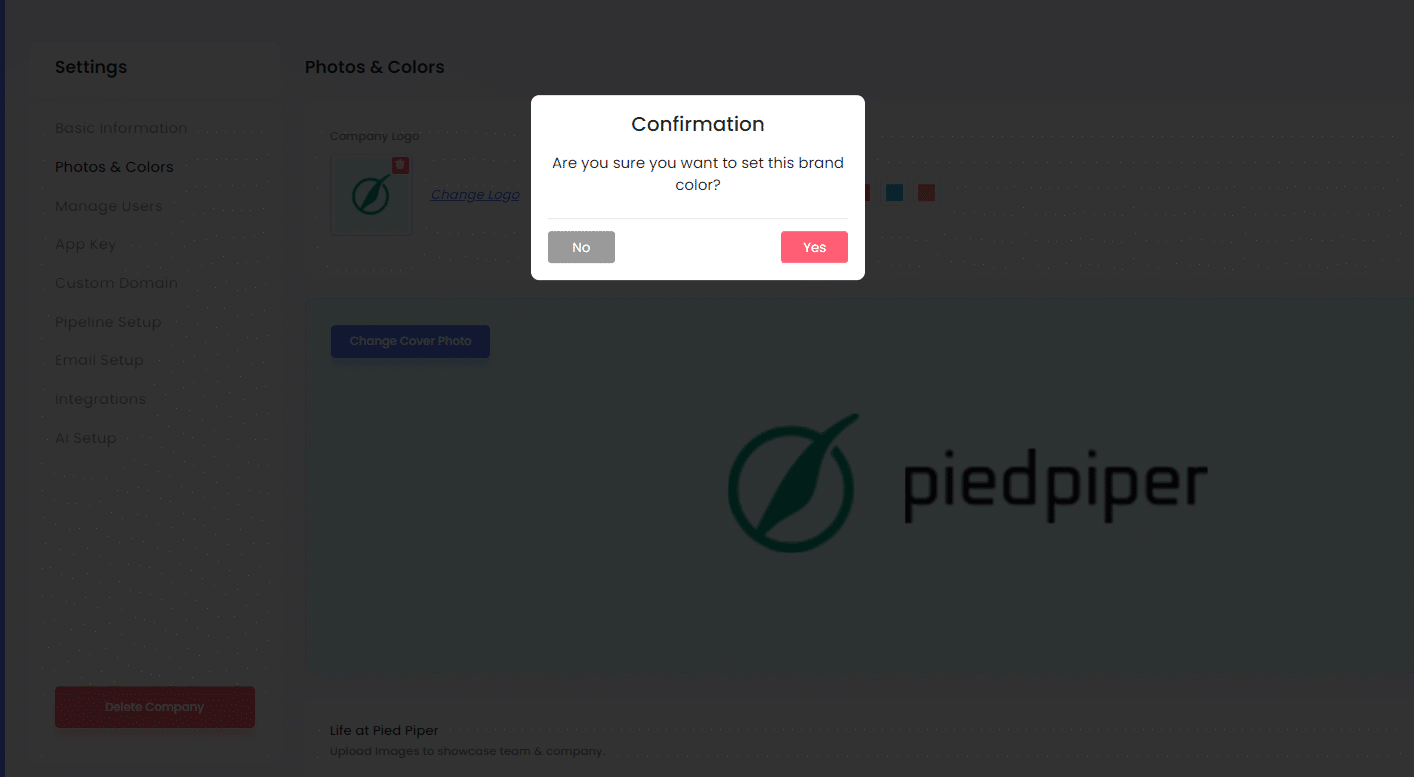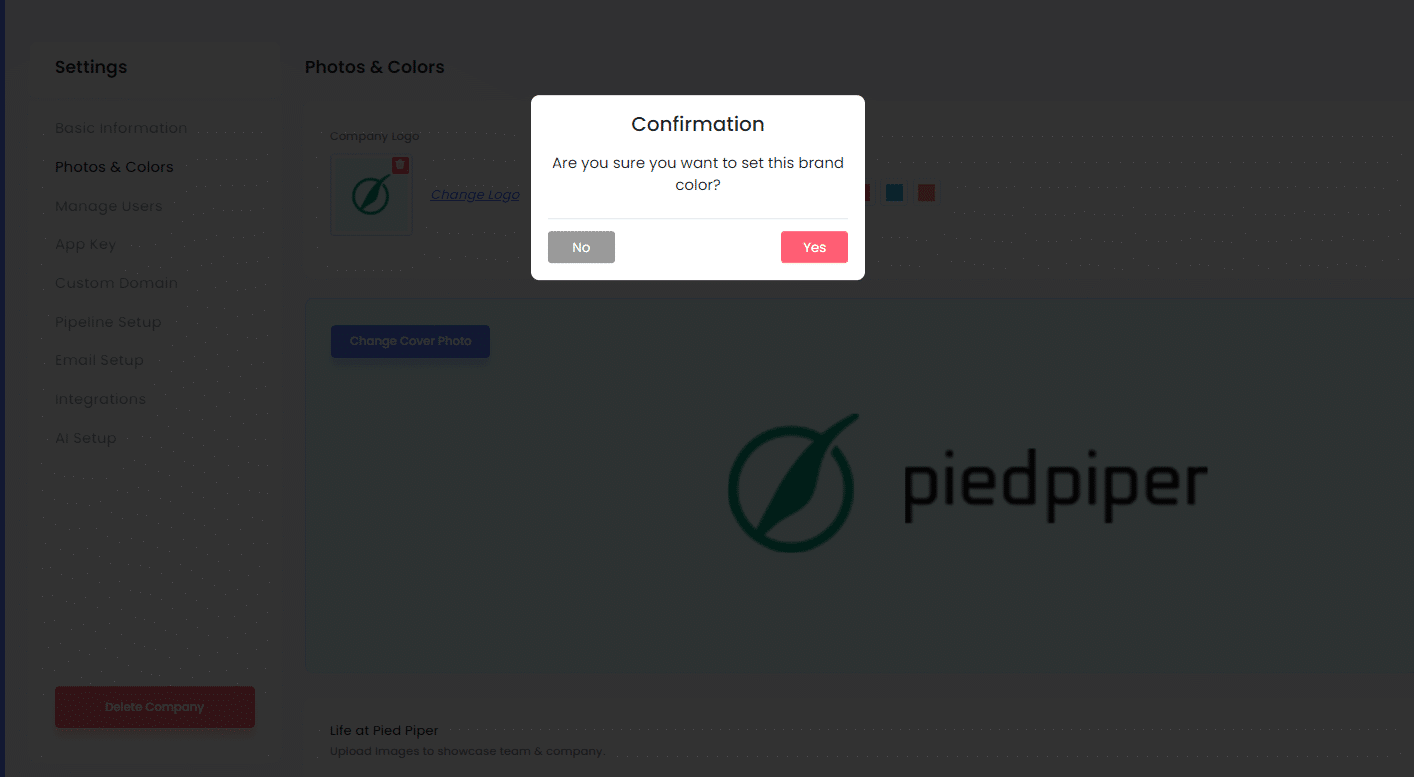 If you have followed all the steps, congratulations! You have successfully changed brand colors in Makkelijk. Banen.
Als u hulp nodig heeft, kunt u dat gerust doen Neem contact met ons op of doe mee Facebook-gemeenschap om met ons in contact te komen.