easy.jobs lets you completely manage your hiring process from within your WordPress website with a powerful plugin. Let's follow this quick and simple guideline to connect with easy.jobs with your WordPress website.
Step 1: Add The easy.job Plugin To Your Website #
Open uw WordPress-website en ga naar 'Plugins' → 'Add New'. Then, search for easy.jobs from the Search Bar.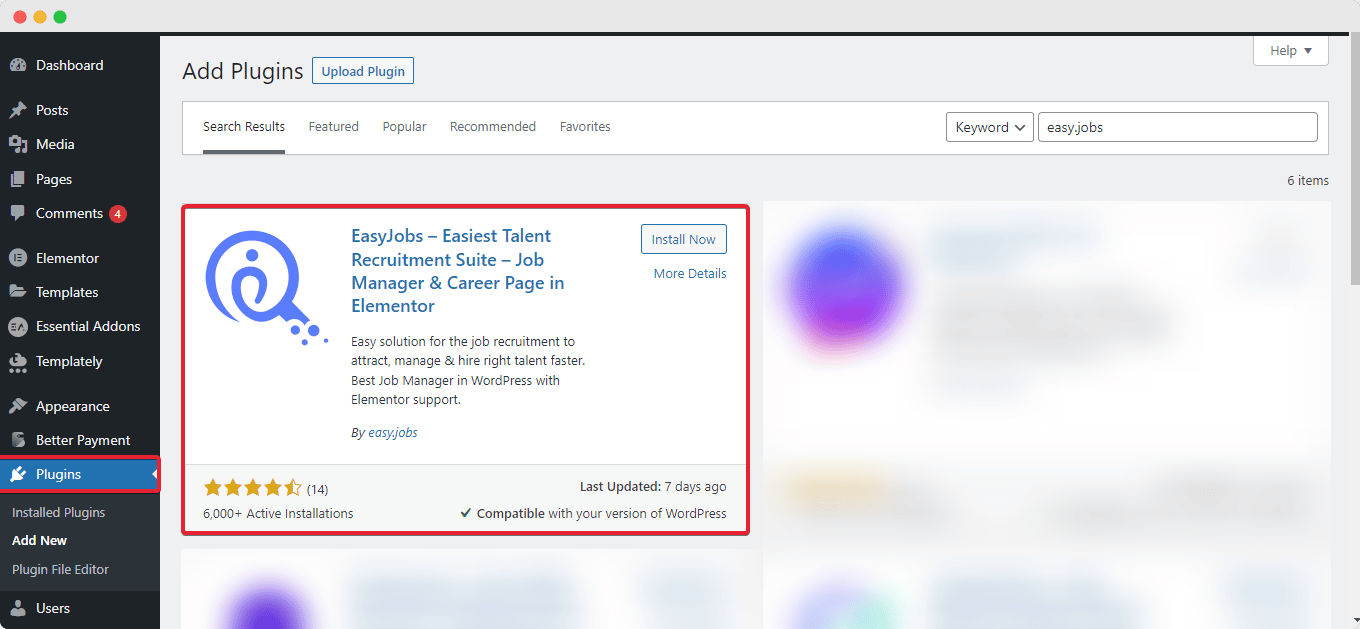 Klik op de 'Install Now' button to get the plugin to get started. After completing the installation, 'activate' the easy.jobs plugin.
Step 2: Collect Your easy.jobs App Key #
In the next step, you need to collect your App Key to connect the SaaS platform to your website. So, log in to your account from easy.jobs website (SaaS platform), and navigate to Settings→Integration. Here, you will find the option to integrate your account into your 'WordPress' website. Simply, click on the 'Configuration' button for 'WordPress' here.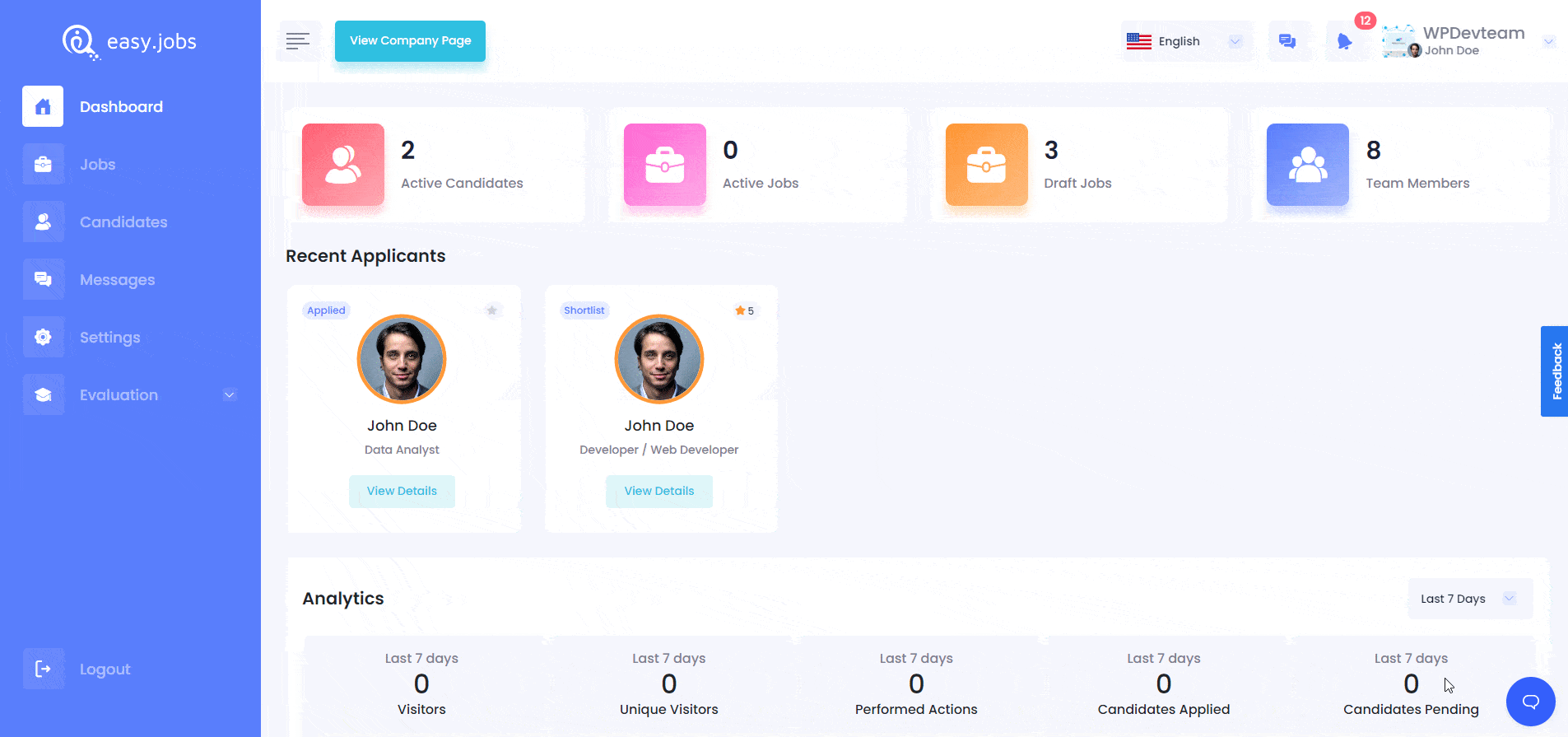 This will redirect you to another screen where you will find an App Key. To integrate your WordPress website to your easy.jobs app, you need to copy that App Key. Simply click on the key and it will be copied automatically.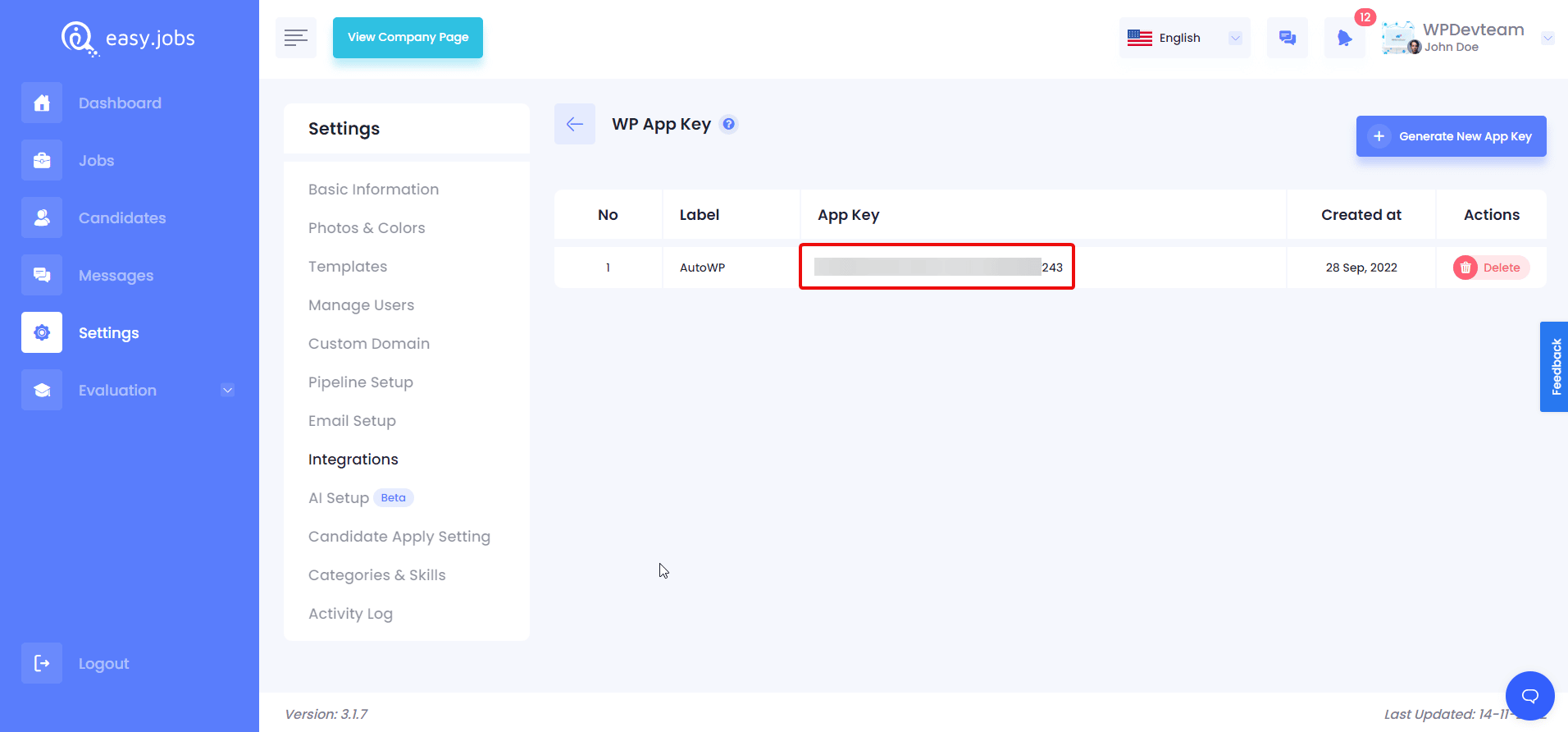 Step 3: Paste The Copied App Key #
Now open your WordPress website's dashboard and navigate to 'easy.jobs'. You will see an interface like the following. Here, paste the copied App key in the 'API sleutel' veld en raak Connect.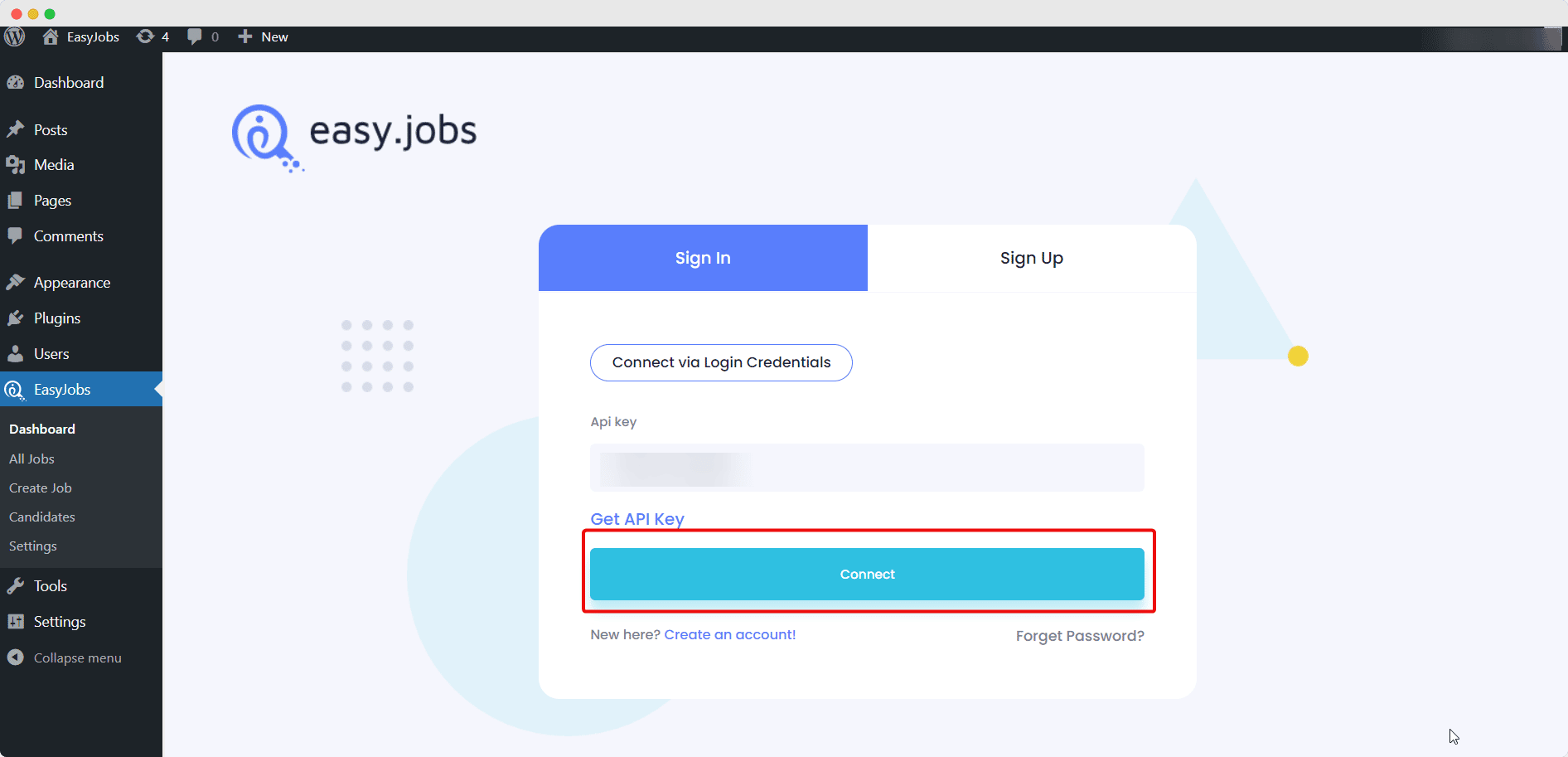 Once you have successfully completed the steps, you can see all Job Posts you have created using easy.jobs inside your WordPress website by navigating to easy.jobs → Settings.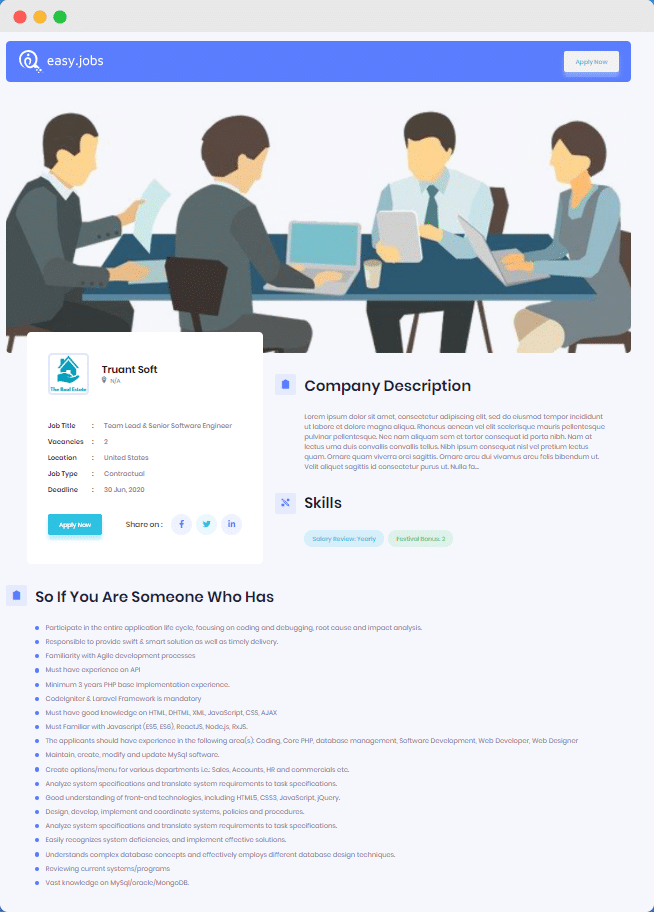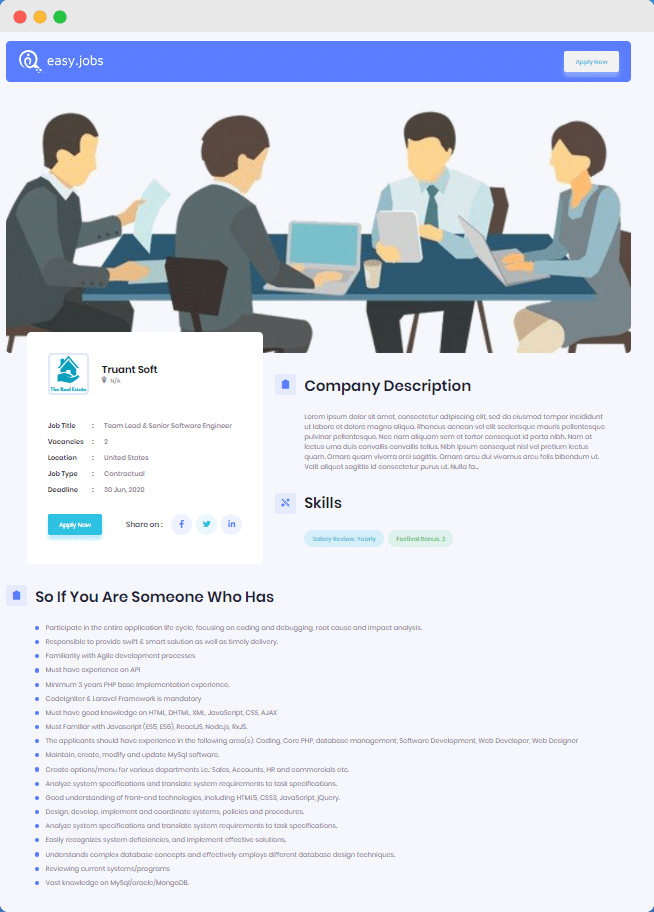 After successful installation, the WordPress Plugin will place all job openings of easy.jobs in a different web URL.
Als u meer informatie nodig heeft, aarzel dan niet Neem contact met ons op.