easy.jobs lässt dich zeigen Unternehmensvorteile for each published job post. This is a good way to attract interested candidates. 
How To Show Company Benefits With easy.jobs? #
Follow this guide to learn how to show company benefits in a job post in easy.jobs. 
Schritt 1: Konfigurieren Sie Ihren Job über das Dashboard #
Log in to your easy.jobs account and navigate to 'Arbeitsplätze' aus dem Dashboard.
Wählen Sie anschließend einen bestimmten Job aus der Jobliste aus, für den Sie die Unternehmensvorteile anzeigen möchten. Klicke auf das 'Mehr' button. Then you will get a drop-down menu, from there select the 'Bearbeiten' Möglichkeit.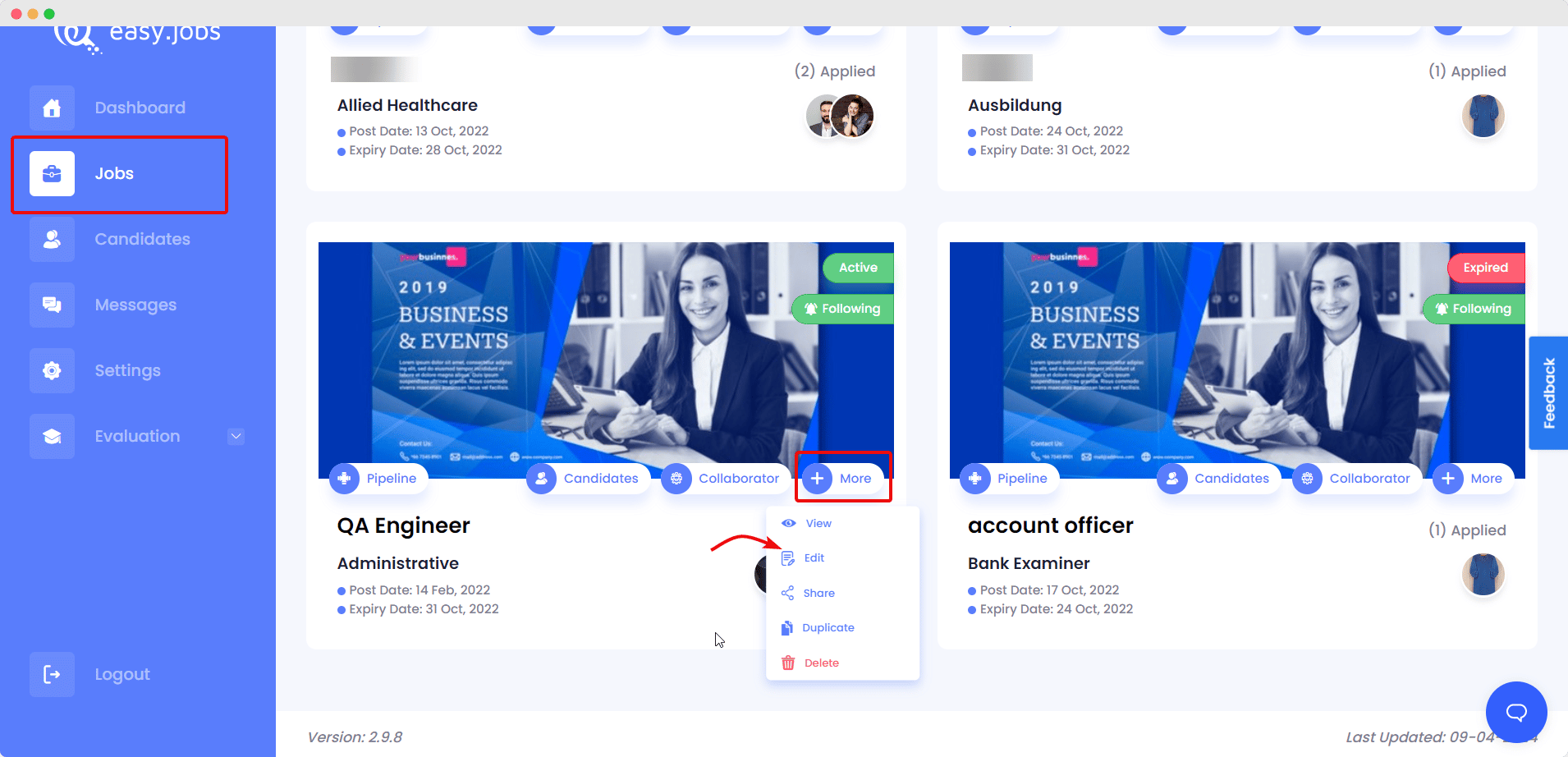 Step 2: Enable the' Show Company Benefit' Option #
Sie gelangen zu dieser Seite, von der aus Sie nach unten scrollen müssen, um die zu finden 'Show Company Benefit' option. Toggle to enable it. When you preview your job, you will see that the company benefits are now visible.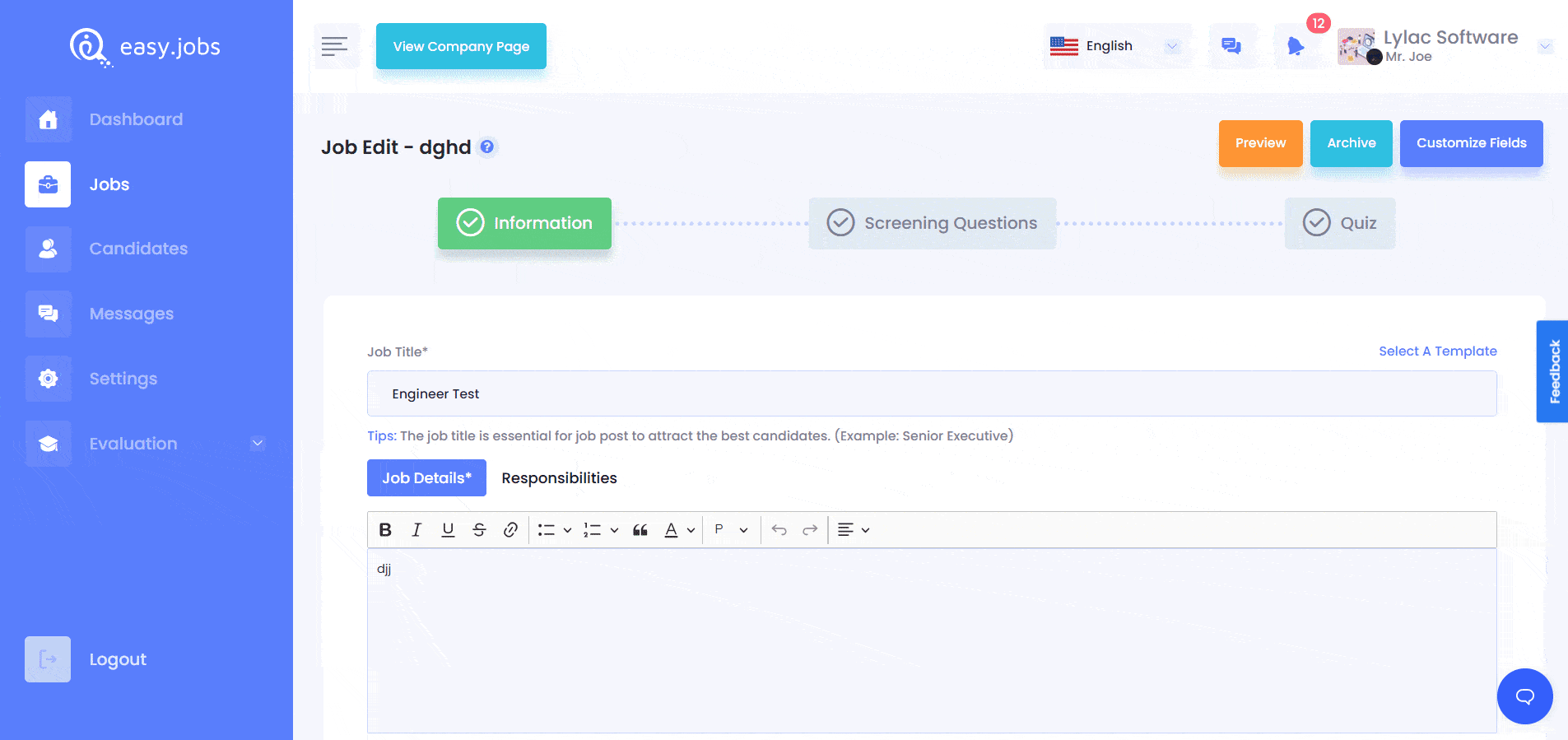 Wenn Sie alle Schritte befolgt haben, herzlichen Glückwunsch! Du kannst jetzt Unternehmensvorteile zeigen in einer Stellenanzeige in easy.jobs.

For any any help, feel free to kontaktiere uns oder mach mit bei uns Facebook Community mit uns in Verbindung treten.