轻松工作 让你展示 公司利益 for each published job post. This is a good way to attract interested candidates. 
How To Show Company Benefits With easy.jobs? #
Follow this guide to learn how to show company benefits in a job post in 轻松工作. 
步骤1:从仪表板配置作业 #
Log in to your easy.jobs account and navigate to '工作' 从仪表板。
之后,从工作清单中选择要显示公司利益的特定工作。点击 '更多' button. Then you will get a drop-down menu, from there select the '编辑' 选项。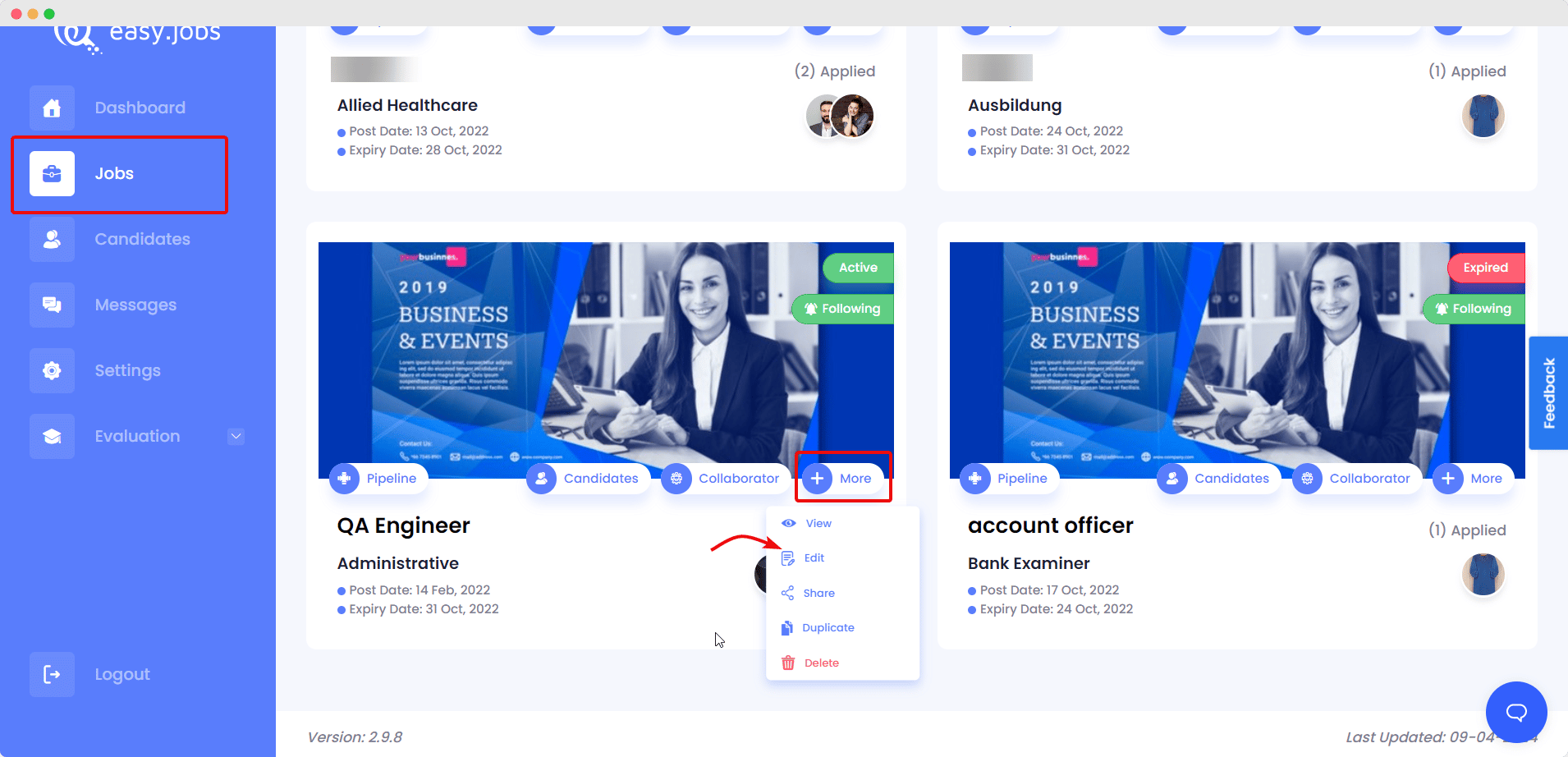 Step 2: Enable the' Show Company Benefit' Option #
它将带您到该页面,您需要向下滚动以找到该页面。 "显示公司利益" option. Toggle to enable it. When you preview your job, you will see that the company benefits are now visible.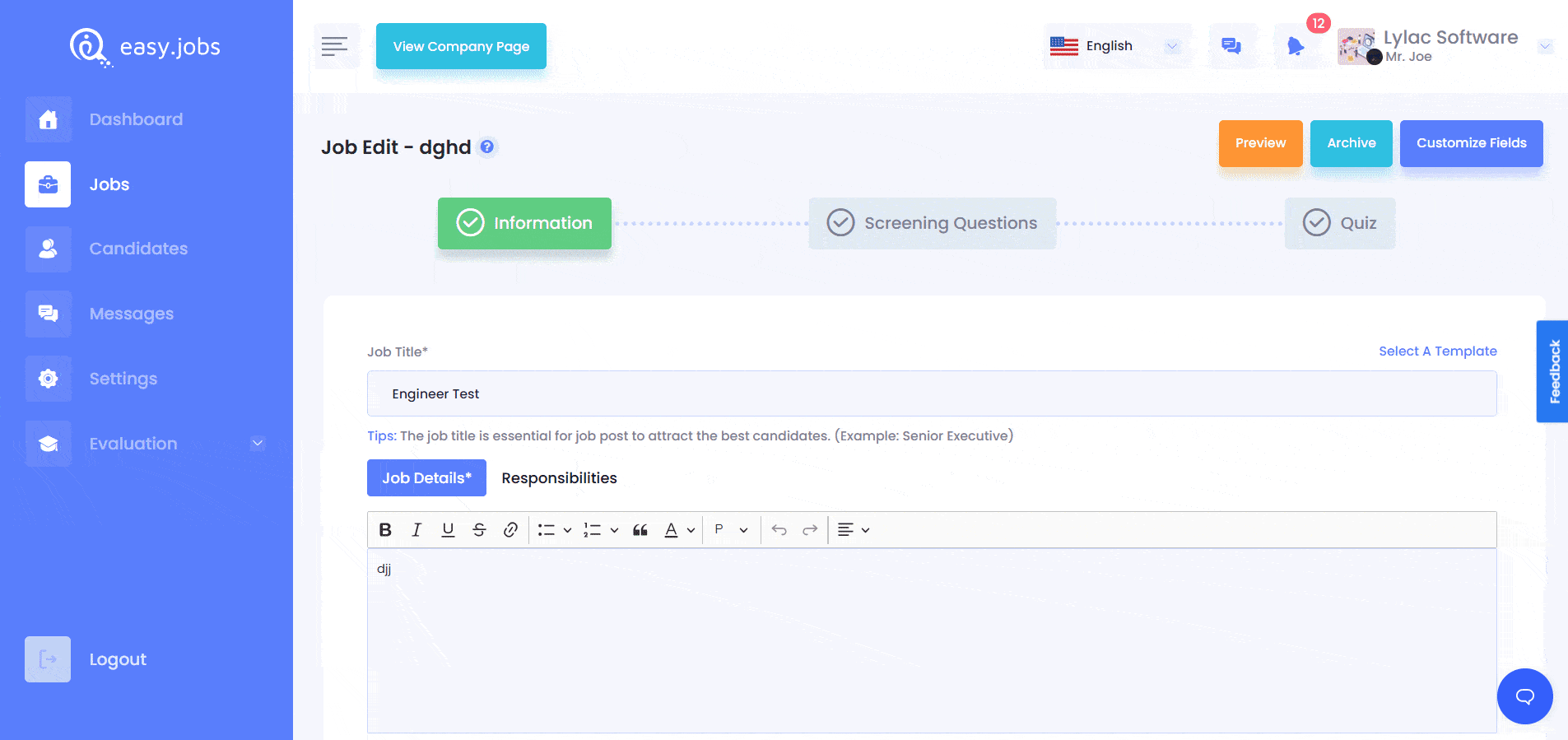 如果您已按照所有步骤操作,那么恭喜!您现在可以 显示公司利益 在一个工作岗位 轻松工作.

For any any help, feel free to 联系我们 或加入我们 Facebook社区 与我们建立联系。