Easy.Jobs lets you show company benefits for each published job post. This is a good way to attract interested candidates. Follow this guide to learn how to show company benefits in a job post in Easy.Jobs. 
Step 1: Configure Your Job From Dashboard #
Faça login na sua conta Easy.Jobs e navegue até 'Empregos' from the Dashboard.
After that select a particular job from the job list, for which you want to show company benefits. Click on the 'Mais' botão. Then you will get a drop-down menu, from there select the 'Edit' opção.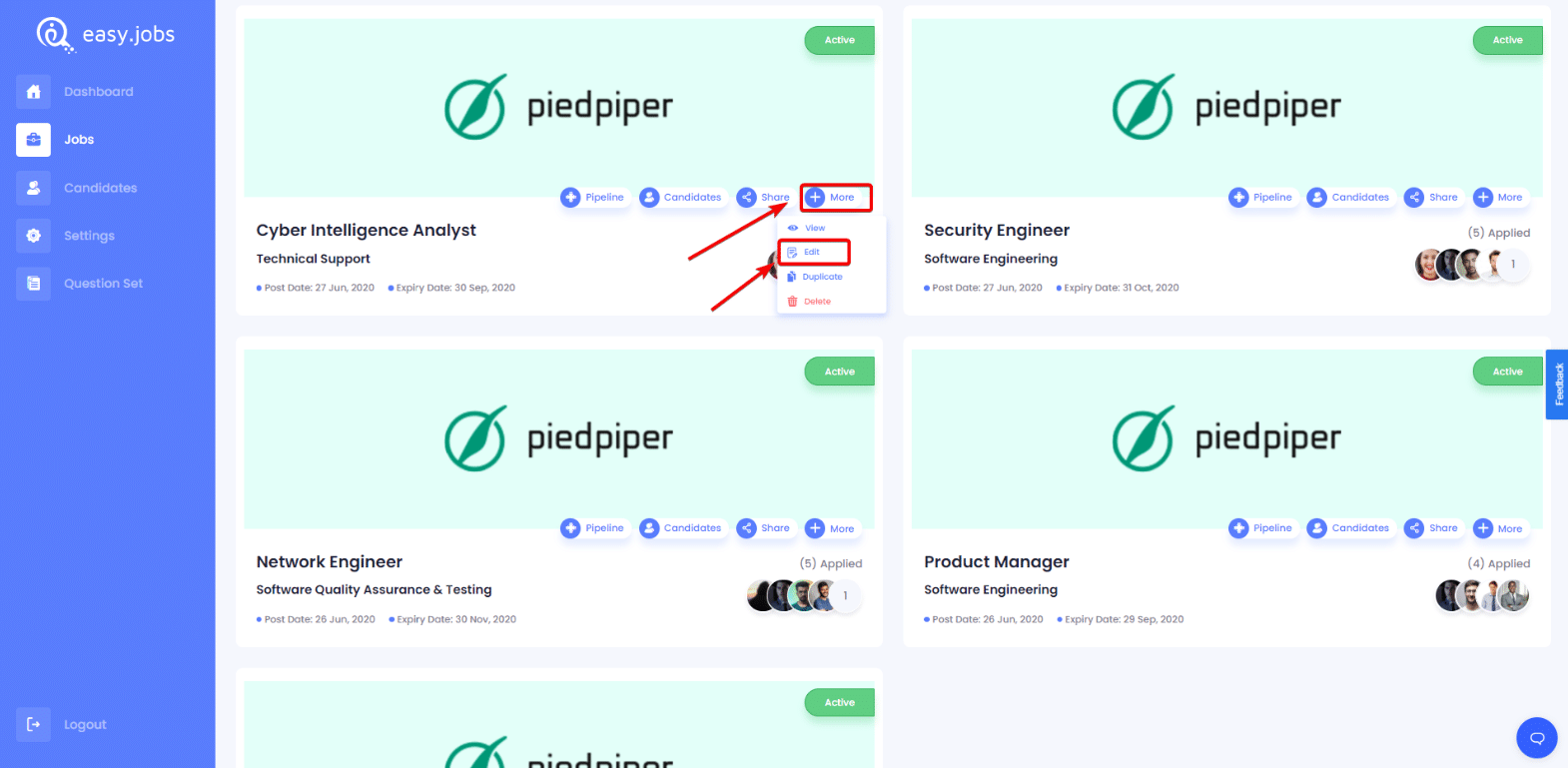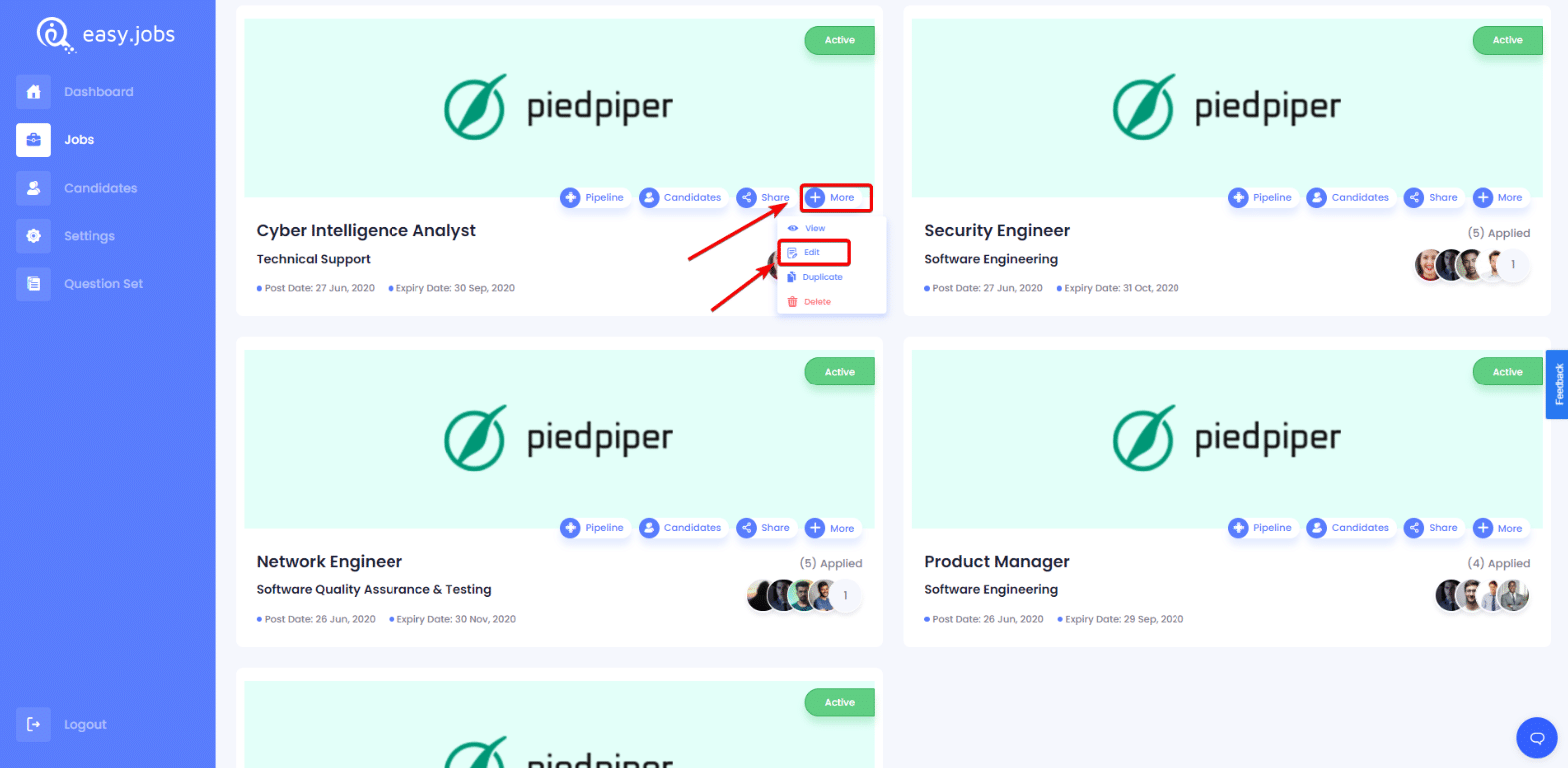 Passo 2: Enable 'Show Company Benefit' Option #
It will take you to this page from where you need to scroll down to find the 'Show company Benefit' option. Toggle to enable it. When you preview your job, you will see that the company benefits are now visible.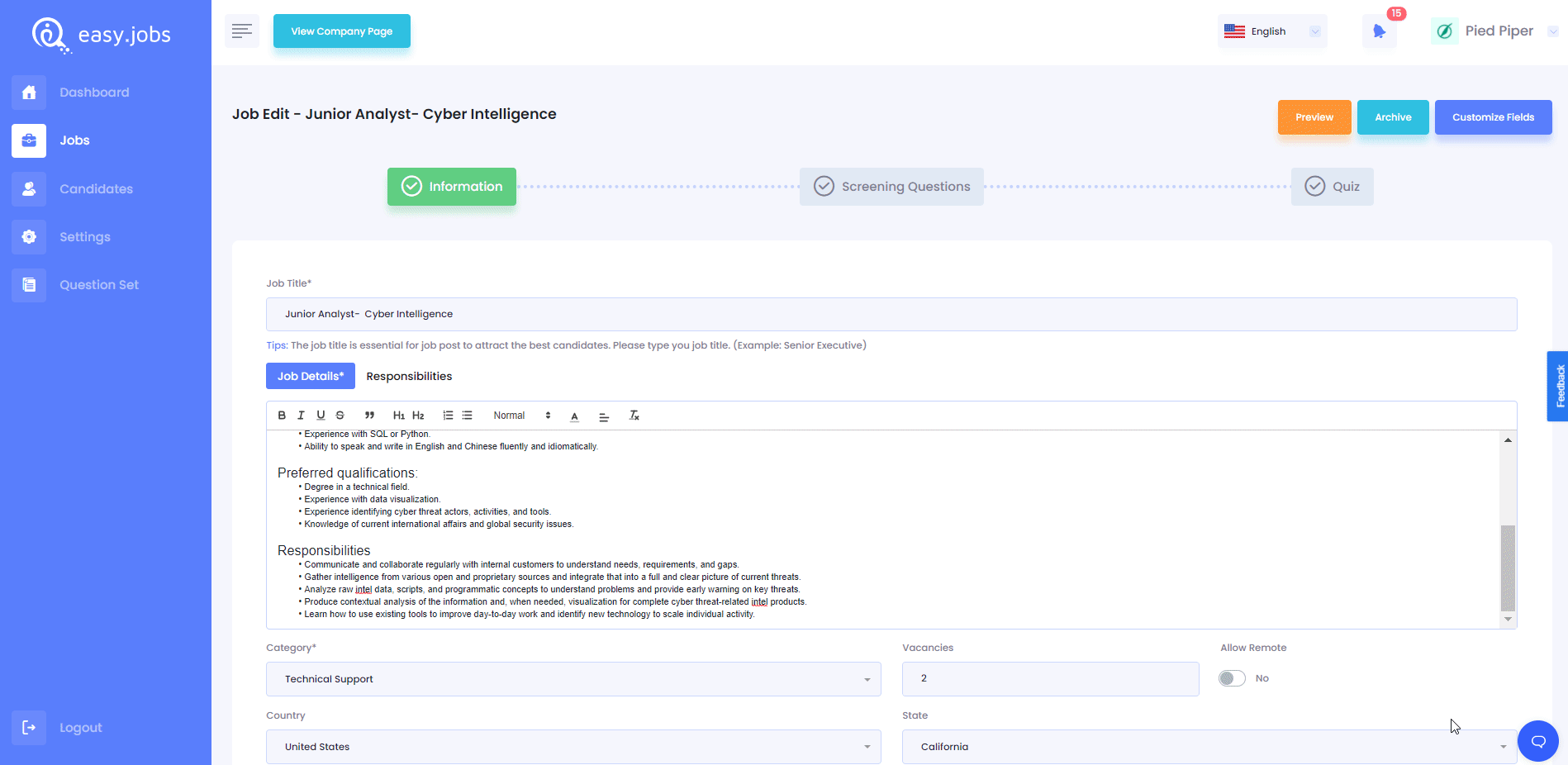 If you have followed all the steps, congratulations! You can now show company benefits in a job post in Easy.Jobs.

Se precisar de ajuda, fique à vontade para Contate-Nos ou junte-se ao nosso Comunidade do Facebook para se conectar conosco.