Es bastante difícil descubrir el potencial completo de un candidato simplemente revisando su CV. En ese caso, Conjunto de preguntas en Easy.jobs filtrará a los candidatos y lo ayudará a tomar decisiones inteligentes de contratación para su empresa.
Consulte la siguiente guía para aprender cómo crear un conjunto de preguntas en Easy.Jobs:
Paso 1: Iniciar sesión en su panel de control easy.jobs y navegue hasta Evaluation.
Paso 2: Ahora haga clic en el 'Conjunto de preguntas' and hit the 'Add New Set' botón.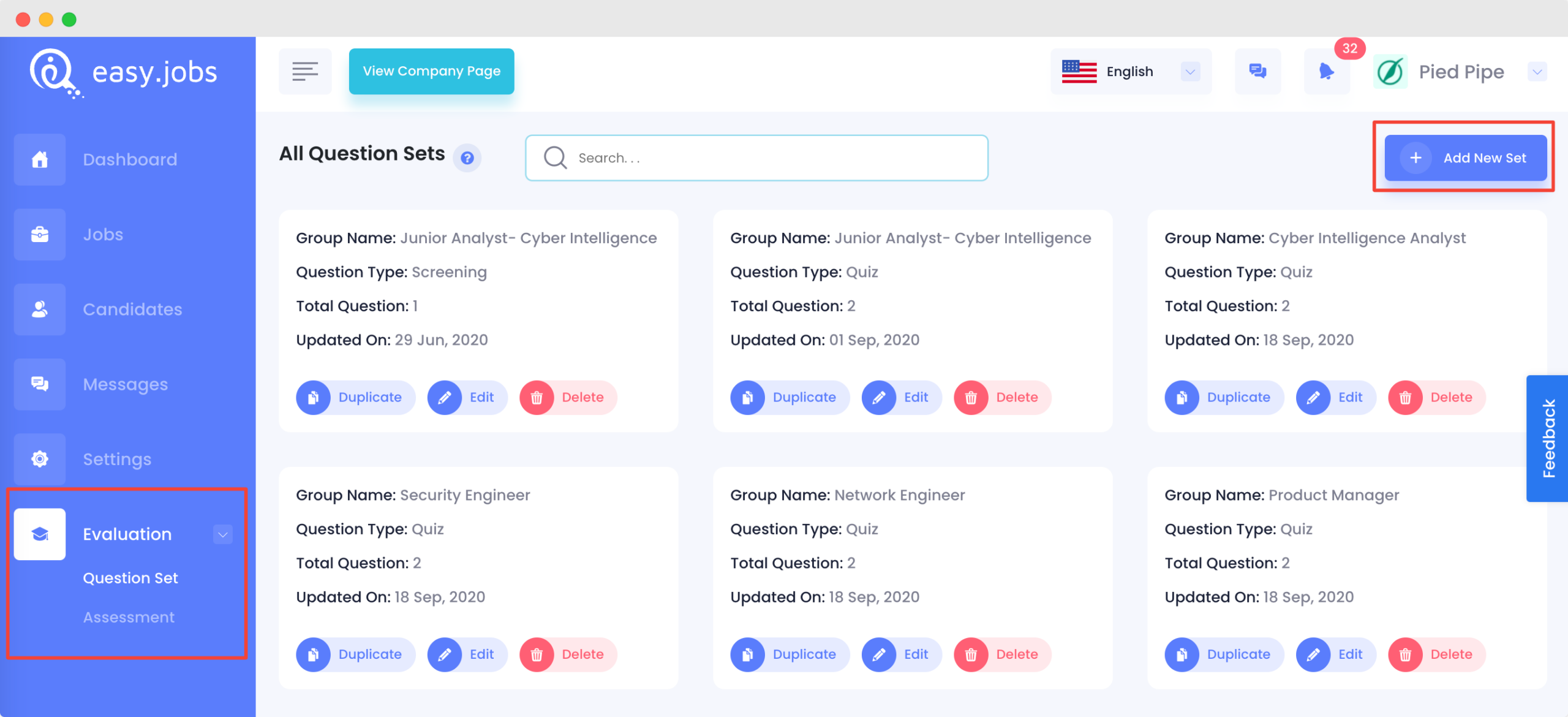 Paso 3: Ahora verá dos campos de entrada: Escoger un nombre y Establecer tipo. Desde el 'Escoger un nombre' campo de entrada, complete con el nombre del conjunto de preguntas que va a crear.
Paso 4: Luego seleccione  'Establecer tipo' en el proximo. Podrá poner su pregunta aquí para el puesto de trabajo.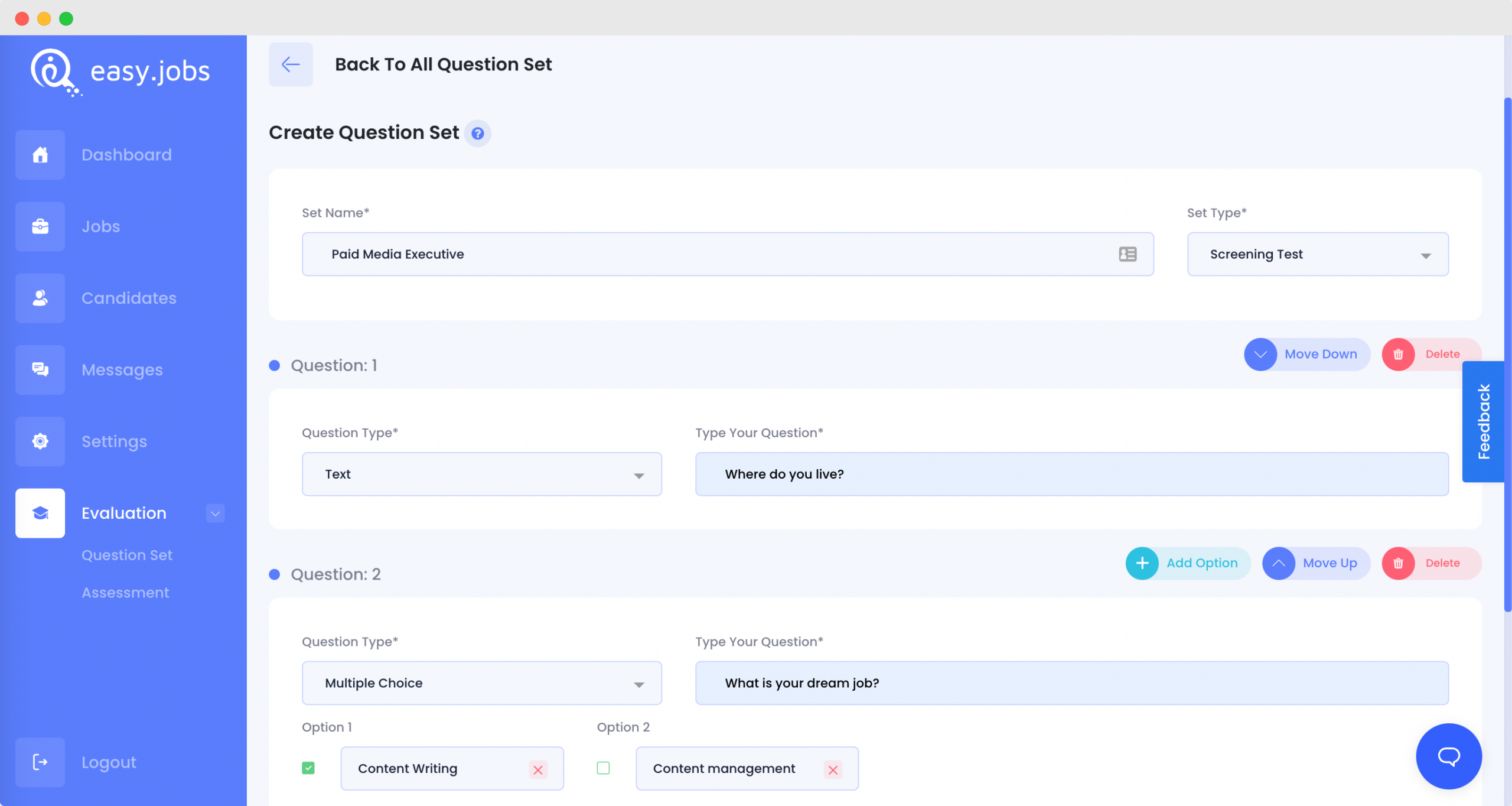 Paso 5:  Cuando haya terminado de poner sus preguntas en la página, presione el  'Guardar conjunto de preguntas' botón. Esto llevará a la Todos los conjuntos Tablero.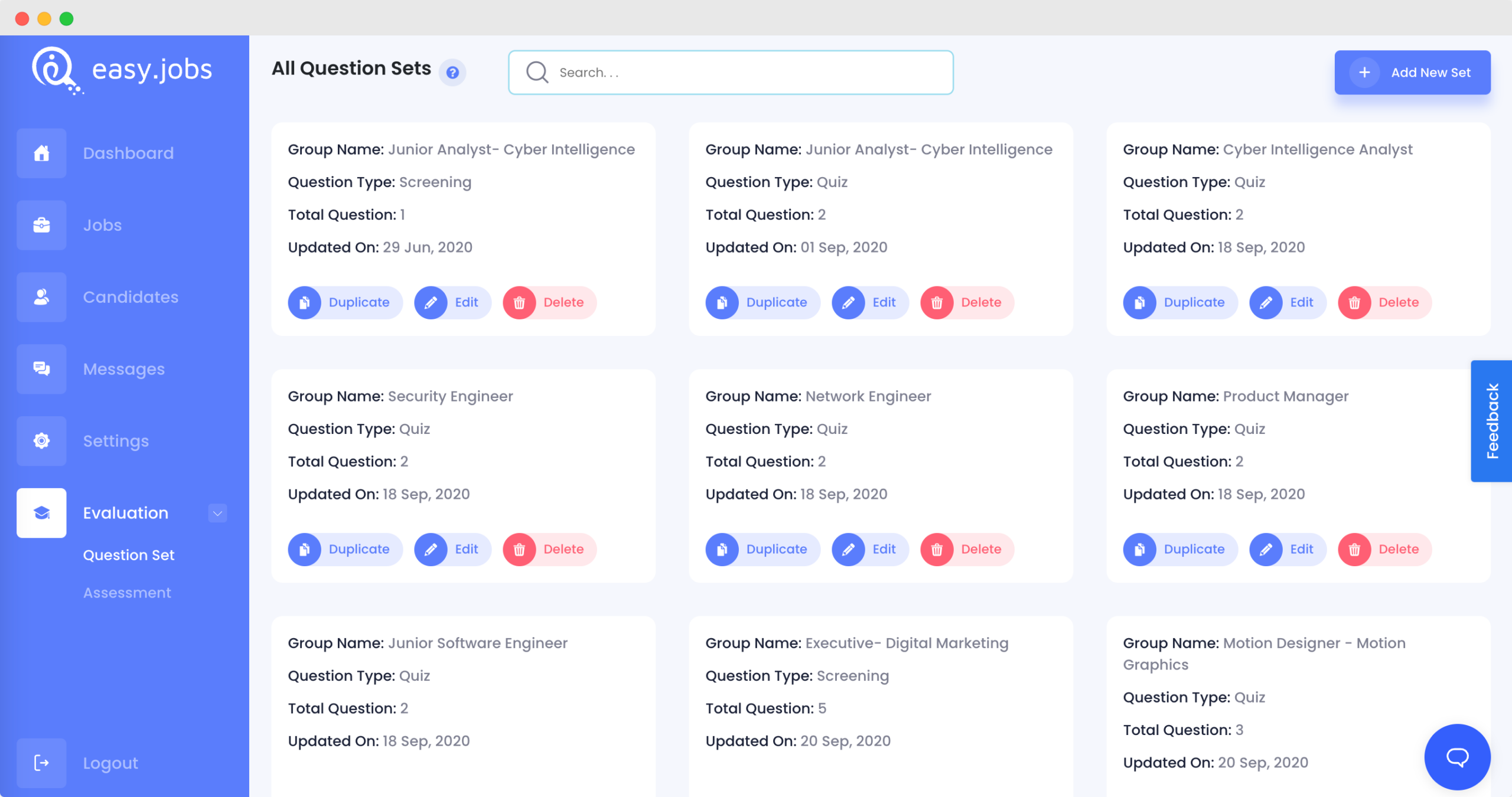 Si ha seguido todos los pasos, ¡felicidades! has creado con éxito un Conjunto de preguntas.
Si necesita ayuda, no dude en Contáctenos o únete a nuestro Comunidad de Facebook para conectarse con otros dueños de compañías como usted.