È abbastanza difficile capire il pieno potenziale di un candidato semplicemente esaminando il suo CV. In quel caso, Set di domande in Easy.jobs filtrerà i candidati e ti aiuterà a prendere decisioni di assunzione intelligenti per la tua azienda.
Consulta le linee guida di seguito per sapere come creare un set di domande in Easy.Jobs:
Passo 1: Accedere dashboard di easy.jobs e vai a Evaluation.
Passo 2: Ora fai clic su "Set di domande' and hit the 'Add New Set' pulsante.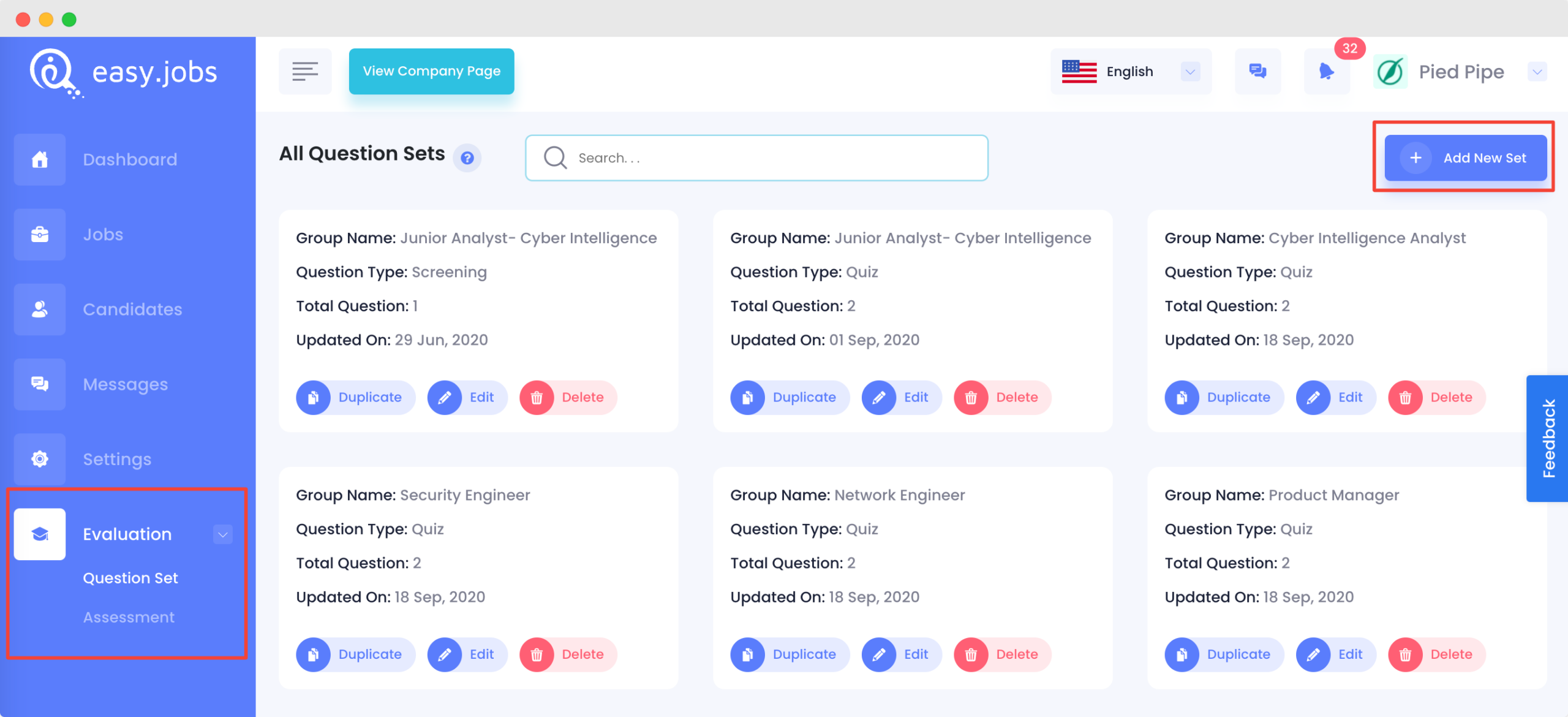 Passaggio 3: Ora vedrai due campi di input: Imposta nome e Imposta tipo. Dal 'Imposta nome' campo di input, compilare con il nome del set di domande che si intende creare.
Step 4: Quindi selezionare  'Imposta tipo' nel prossimo. Sarai in grado di mettere la tua domanda impostata qui per il posto di lavoro.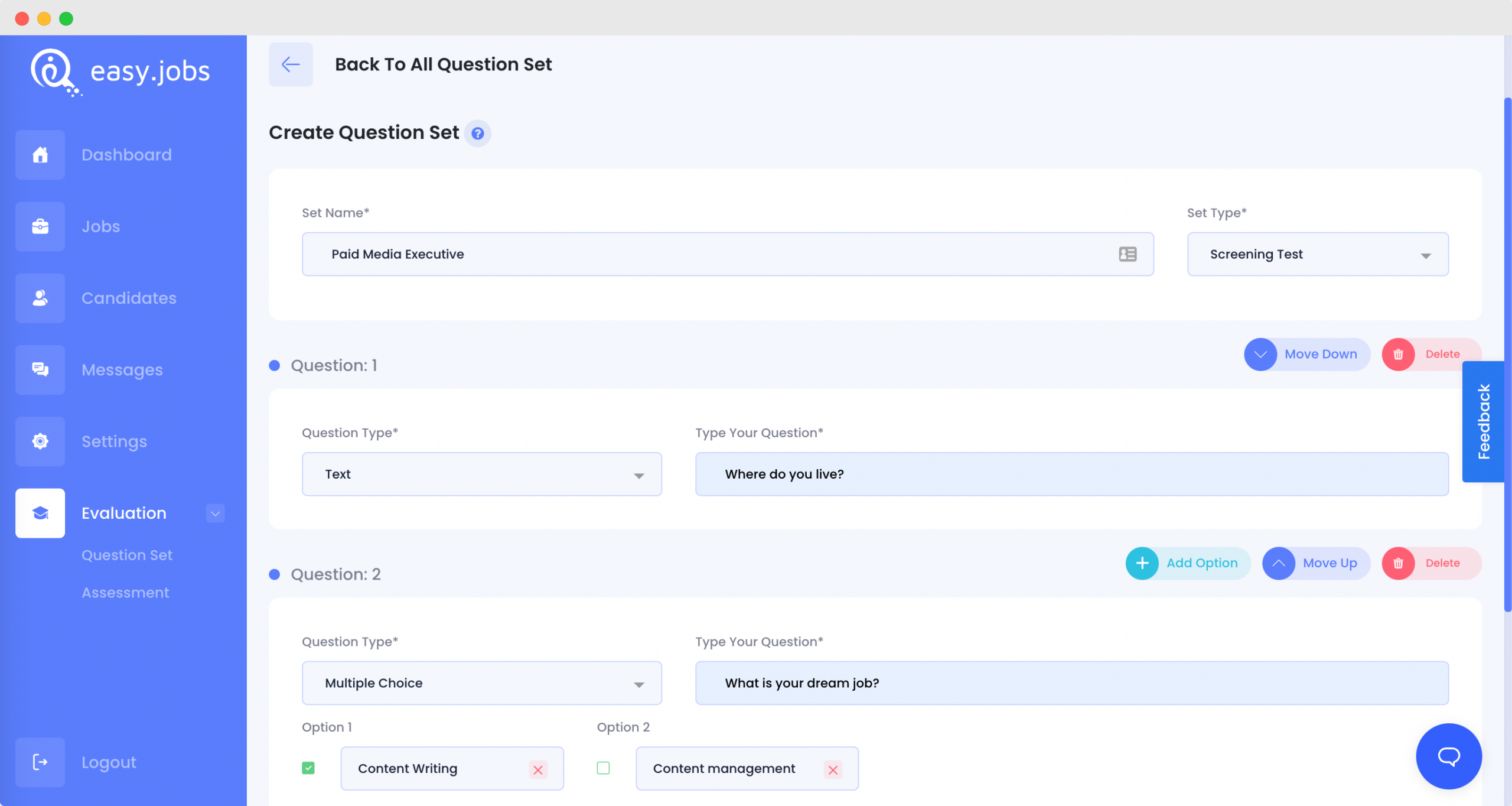 Passaggio 5:  Quando hai finito di mettere le tue domande sulla pagina, premi il tasto  "Salva set di domande" pulsante. Questo porterà al Tutti i set Pannello di controllo.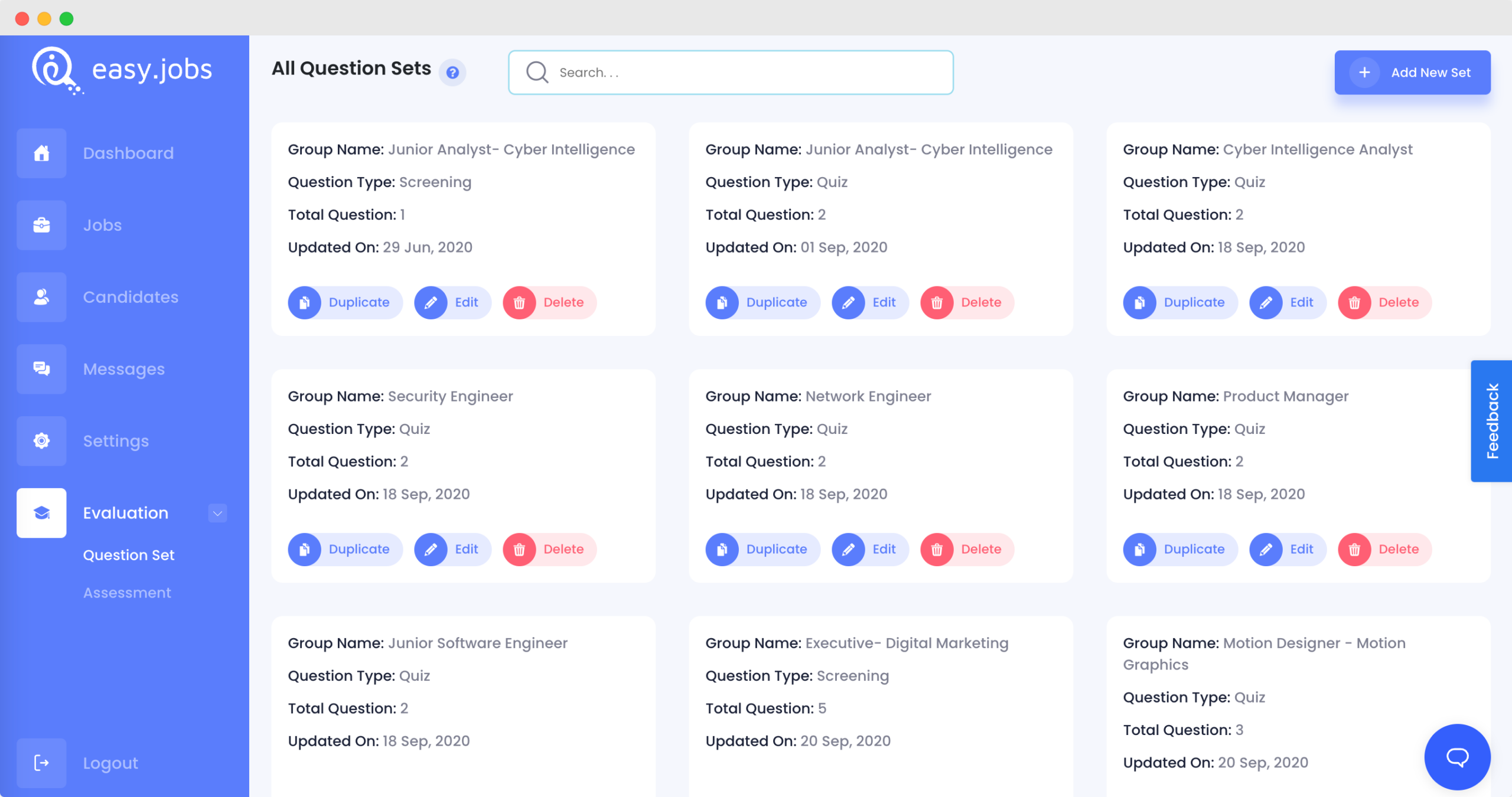 Se hai seguito tutti i passaggi, congratulazioni! hai creato con successo un Set di domande.
Se hai bisogno di aiuto, sentiti libero di farlo Contattaci o unisciti al nostro Comunità di Facebook per entrare in contatto con altri proprietari di aziende come te.