Consulta le linee guida di seguito per sapere come creare il tuo team di reclutamento o aggiungi membro del team in easy.jobs.
Passo 1: Accedi al tuo account Easy.jobs e vai a Impostazioni> Gestisci utenti.  Successivamente, è necessario fare clic su Aggiungi nuovo utente pulsante dall'angolo in alto a destra della pagina.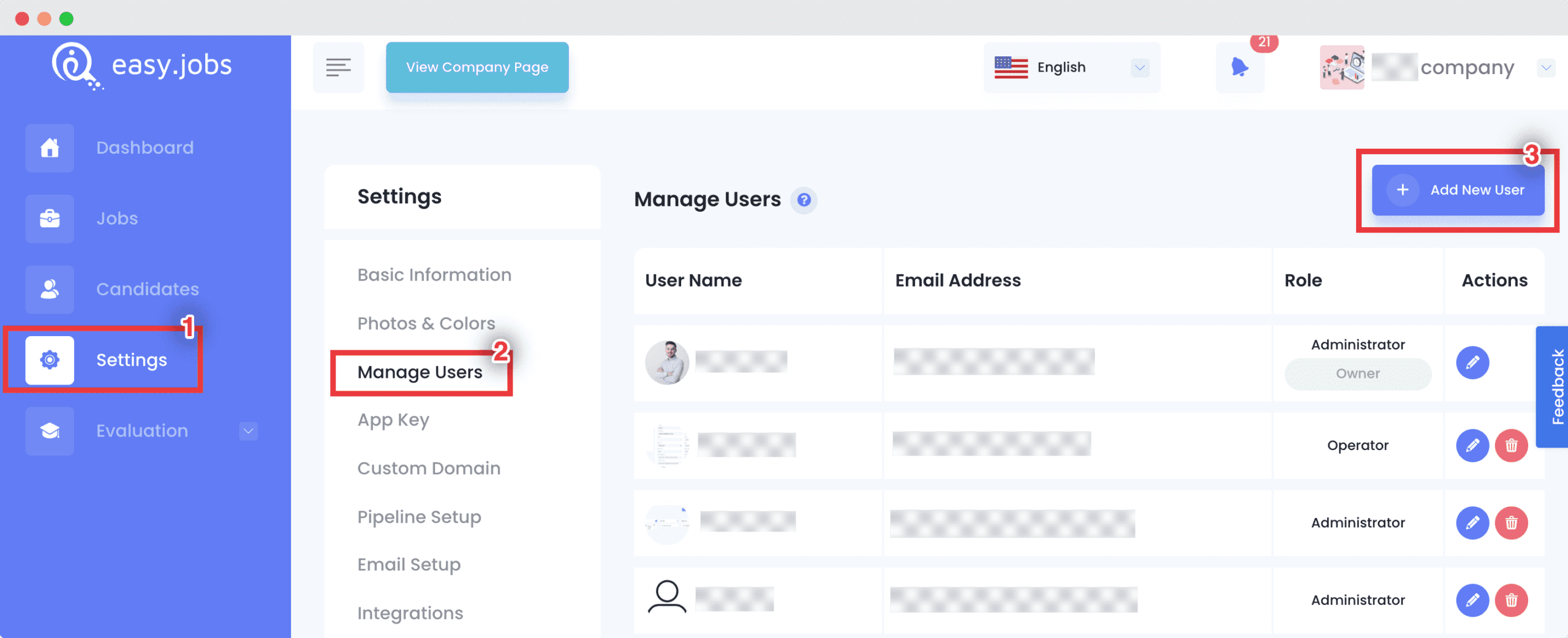 Passo 2: Ti porterà a visualizzare di seguito da dove è necessario fornire un paio di informazioni.
E-mail- You need to put the Email address of your recruiting member whom you want to add in the system. You can add more than one person to your recruiting team which totally depends upon your package plan.
Ruolo- Seleziona il ruolo del membro del tuo team. Come Team Leader, Manager risorse umane, ecc.
permessi: Se è necessario creare un limite di accesso per i membri del reclutamento, è possibile farlo selezionando Autorizzazioni nel processo.
Notifications: You can add customized notification permissions for each role as well. Whether you want your team member to get Push notifications or E-mail notifications, you can also set that.
First, provide the User Email, then select user roll, and finally enable or disable Permissions & notifiche. Once you have done with all these steps, hit the 'Salva e continua' pulsante. Congratulazioni! Hai impostato correttamente il tuo team di reclutamento in Easy.Jobs.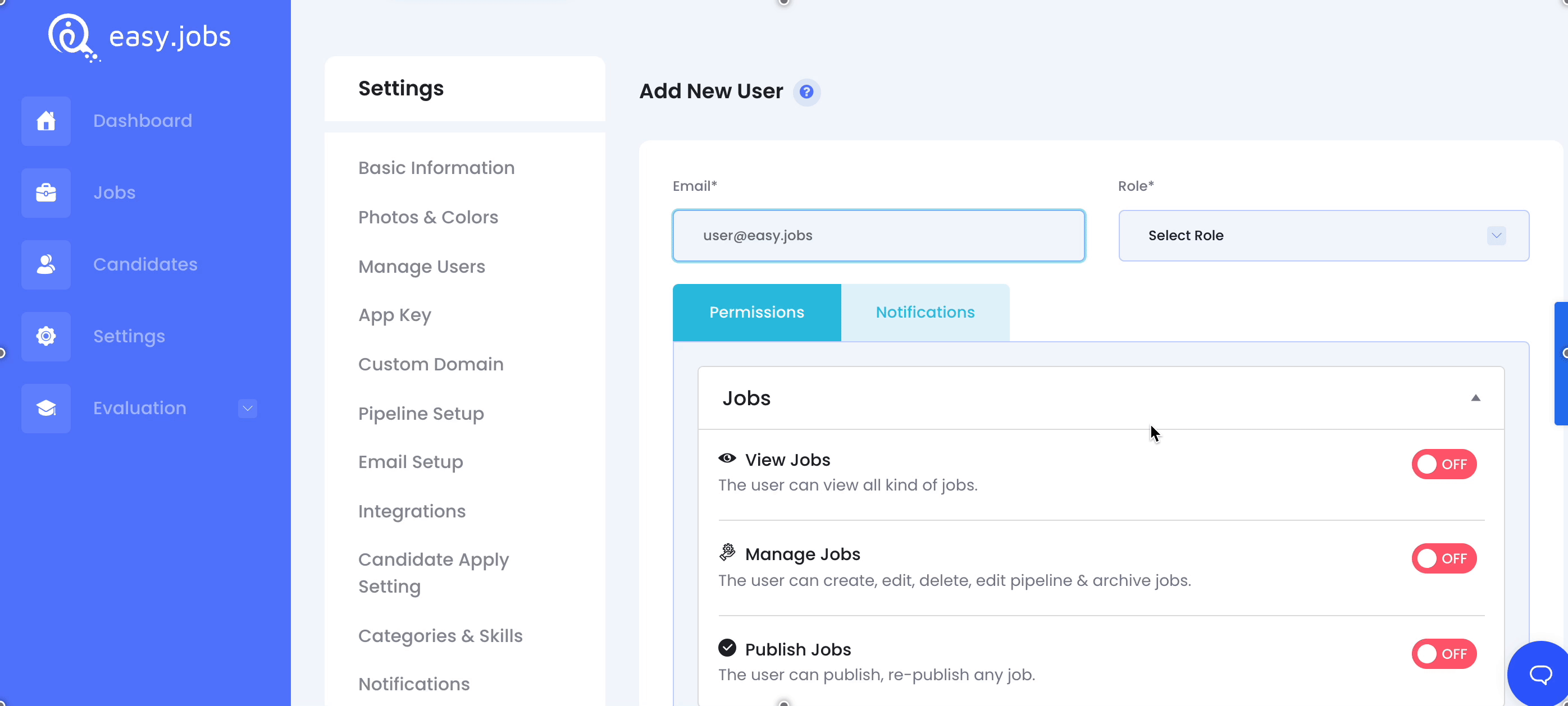 In questo modo puoi aggiungere membri del team in Easy.Jobs. Se hai bisogno di aiuto, sentiti libero di farlo Contattaci o unisciti al nostro Comunità di Facebook per entrare in contatto con altri proprietari di aziende come te.