Sjekk retningslinjen nedenfor for å lære hvordan du setter opp rekrutteringsteamet ditt eller legg til teammedlem i easy.jobs.
Trinn 1: Logg deg på Easy.jobs-kontoen din og naviger til Innstillinger> Administrer brukere.  Etter det må du klikke på Legg til ny bruker -knappen fra høyre øverste hjørne av siden.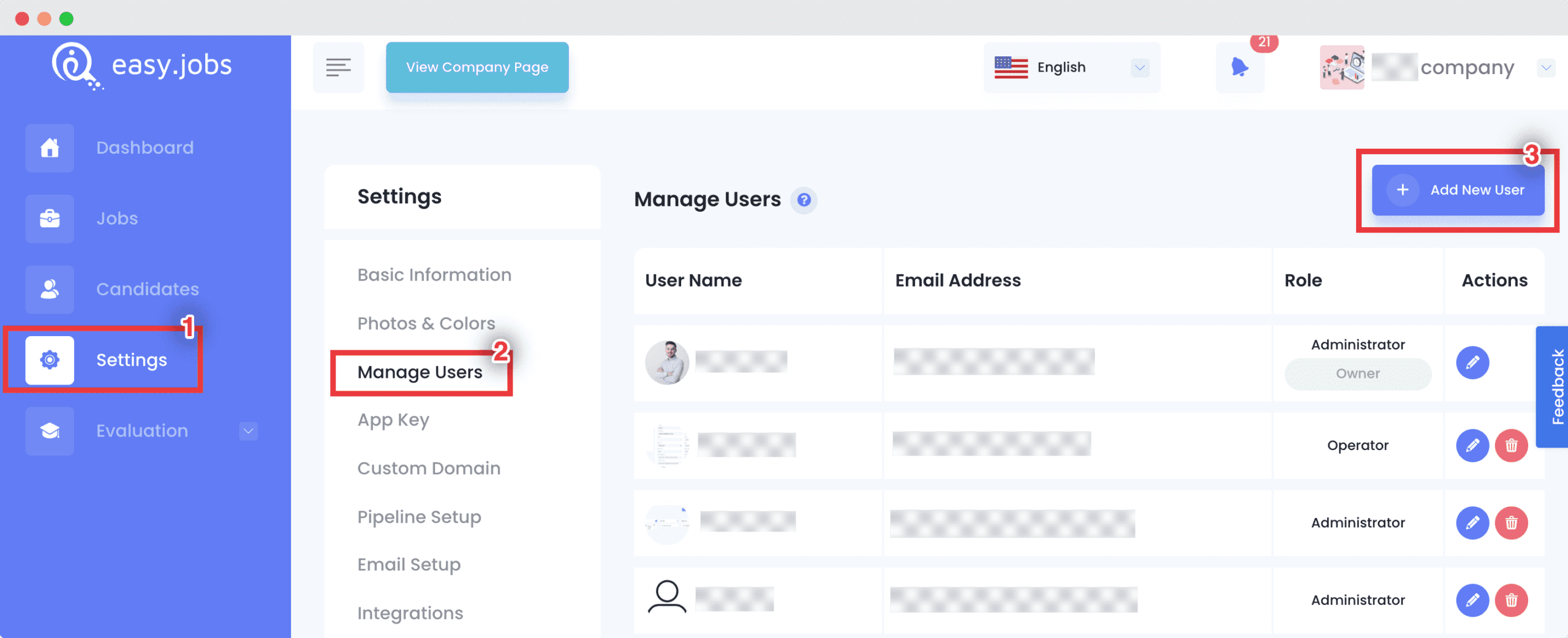 Steg 2: Det tar deg å se nedenfor hvor du trenger å gi et par informasjon.
e-post- You need to put the Email address of your recruiting member whom you want to add in the system. You can add more than one person to your recruiting team which totally depends upon your package plan.
rolle- Velg ditt teammedlem. Som teamleder, Hr manager, etc.
tillatelser: Hvis det er nødvendig å opprette en grense for tilgang for dine rekrutteringsmedlemmer, kan du gjøre det ved å velge Tillatelser i prosessen.
Notifications: You can add customized notification permissions for each role as well. Whether you want your team member to get Push notifications or e-post notifications, you can also set that.
First, provide the User Email, then select user roll, and finally enable or disable Permissions & Varsler. Once you have done with all these steps, hit the 'Lagre og fortsett' knapp. Gratulerer! Vellykket har du satt rekrutteringsteamet ditt i Easy.Jobs.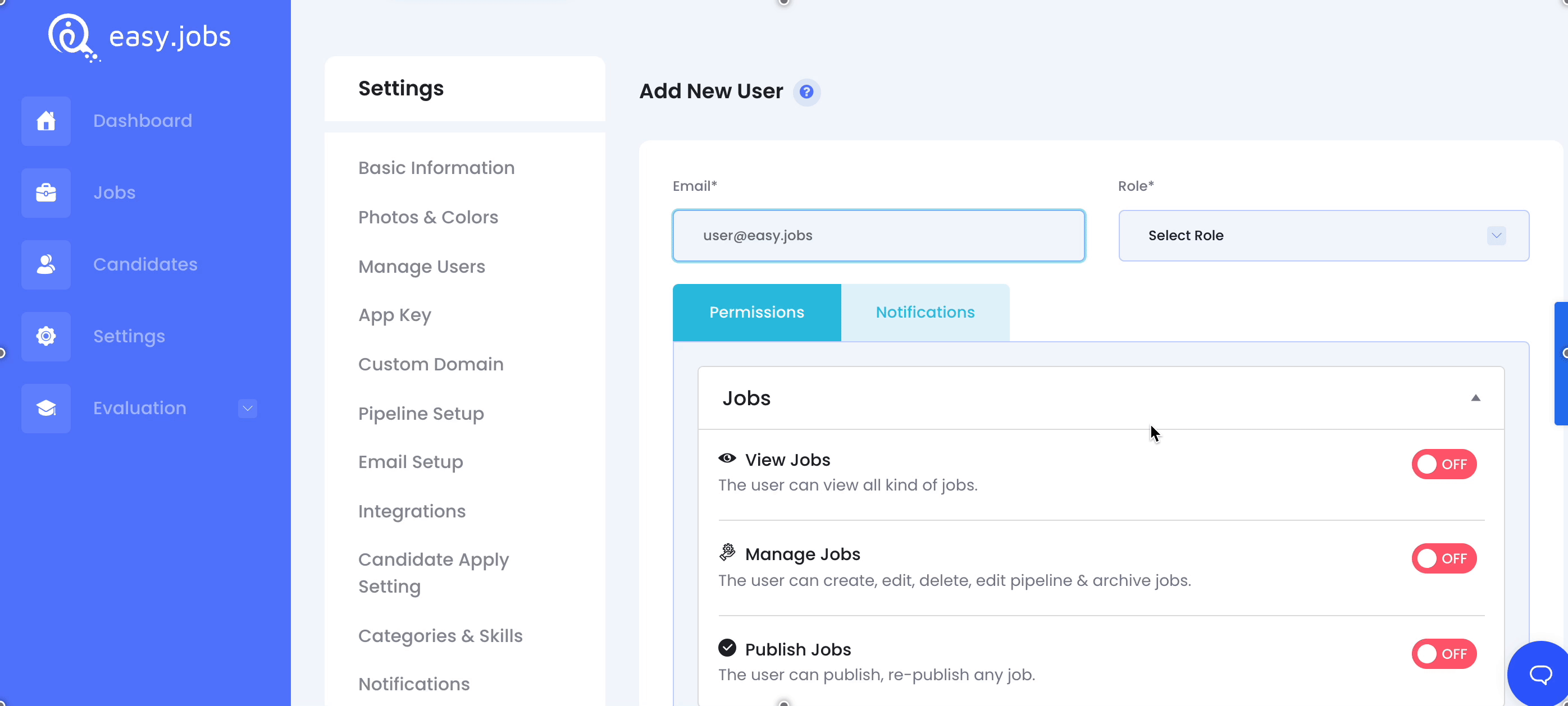 Slik kan du legge til teammedlemmer i Easy.Jobs. Hvis du trenger hjelp, må du gjerne kontakt oss eller bli med på vår Facebook-fellesskapet for å få kontakt med andre bedriftseiere som deg selv.