Consulte la guía a continuación para aprender cómo editar perfil de candidato en easy.jobs.
Paso 1: Inicie sesión en su perfil de candidato y lo llevará a la página Panel de candidatos.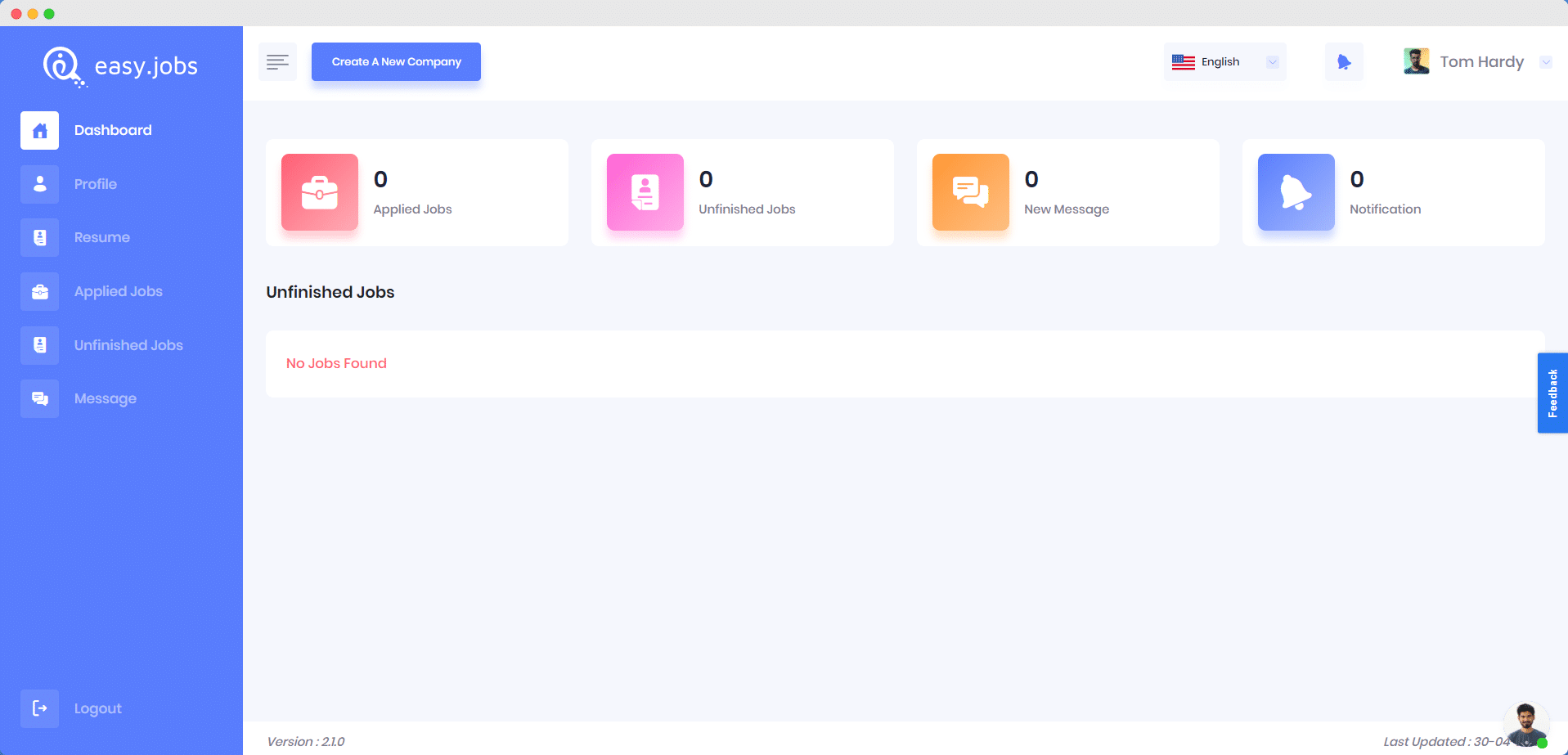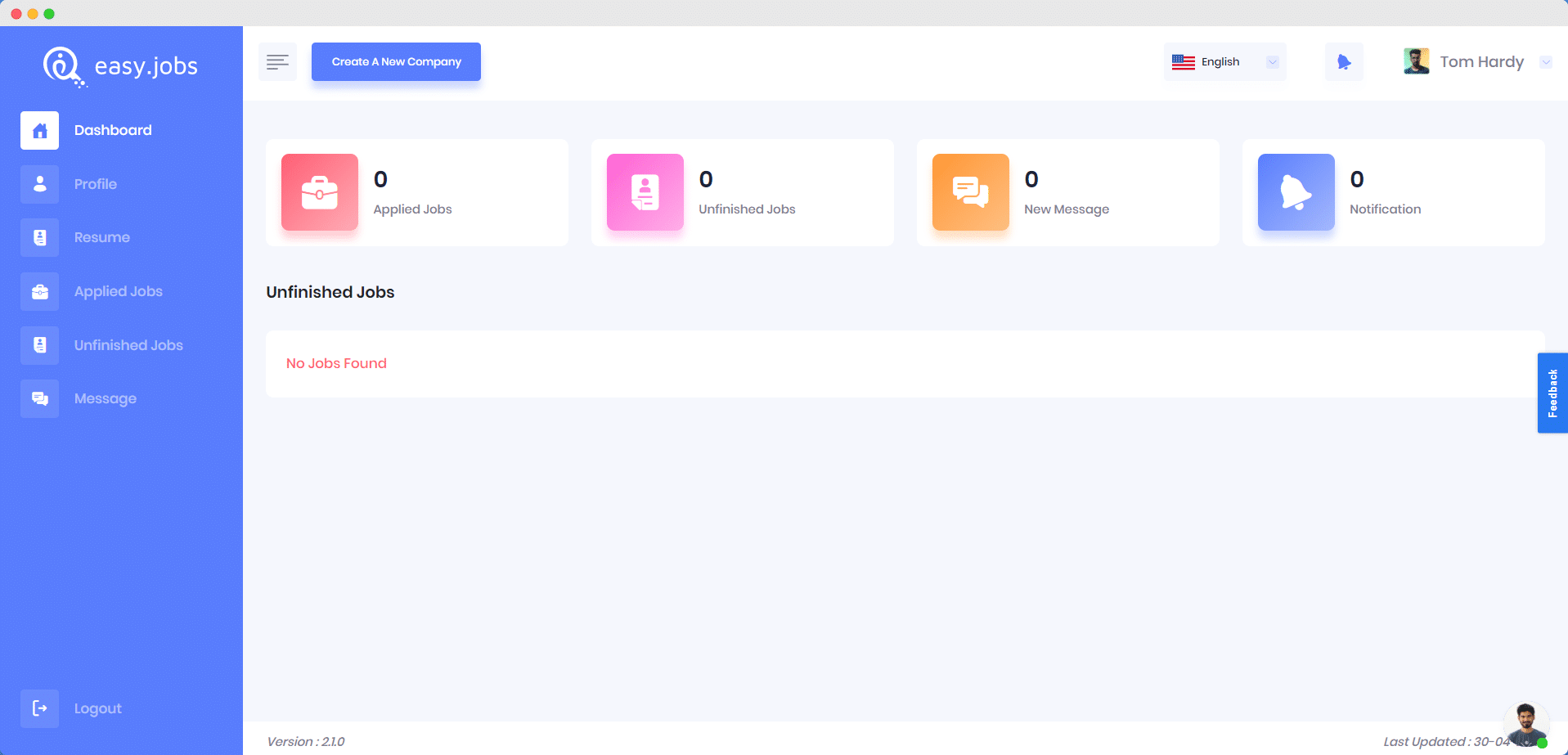 Paso 2: Después de eso, debe hacer clic en el Perfil from the left sidebar. You will see your profile information here.To edit or update your profile, hit the 'Change' botón de la esquina superior derecha de la página.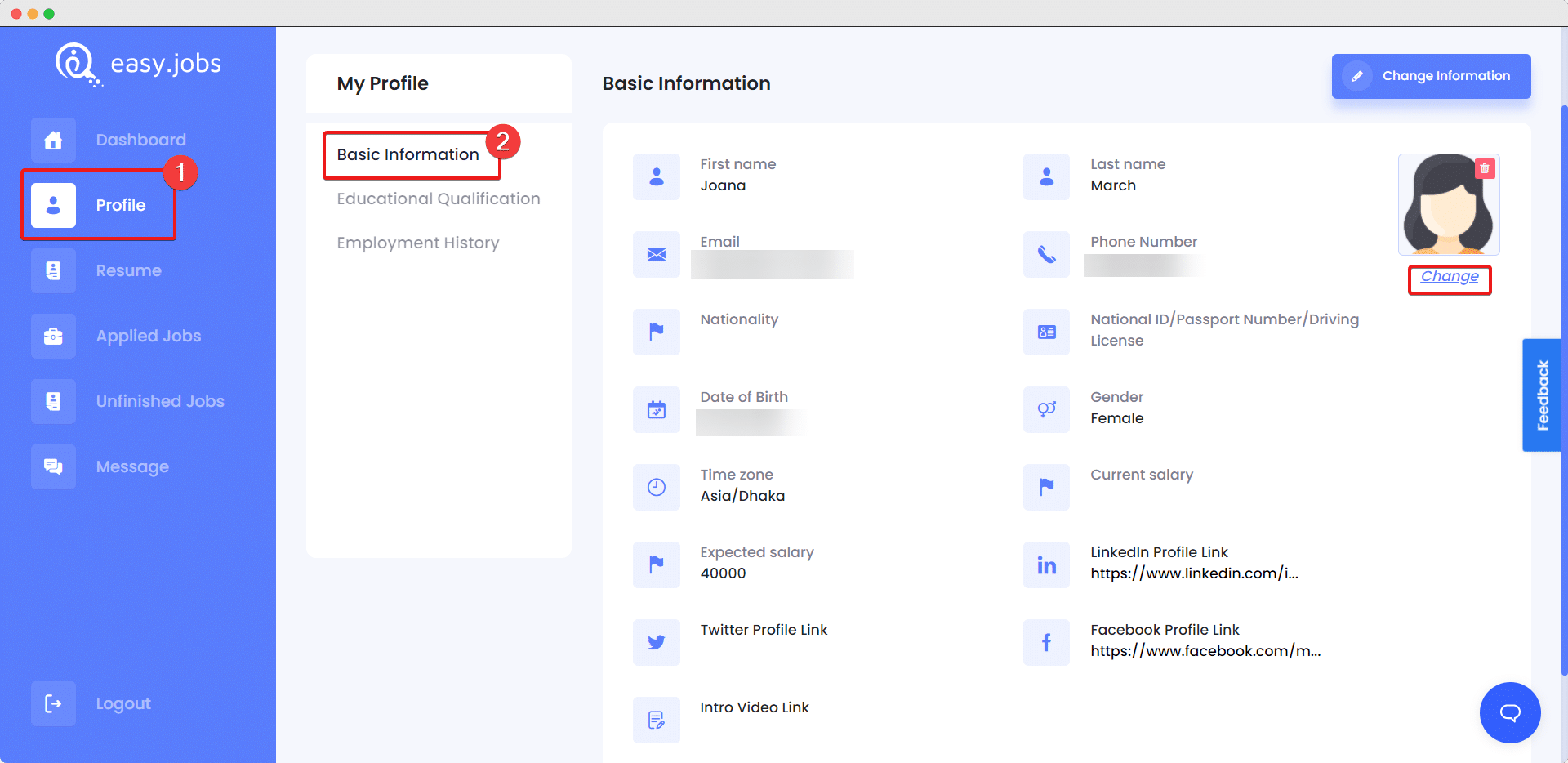 Paso 3: You can upload your profile picture directly from your computer. this is how it will look like.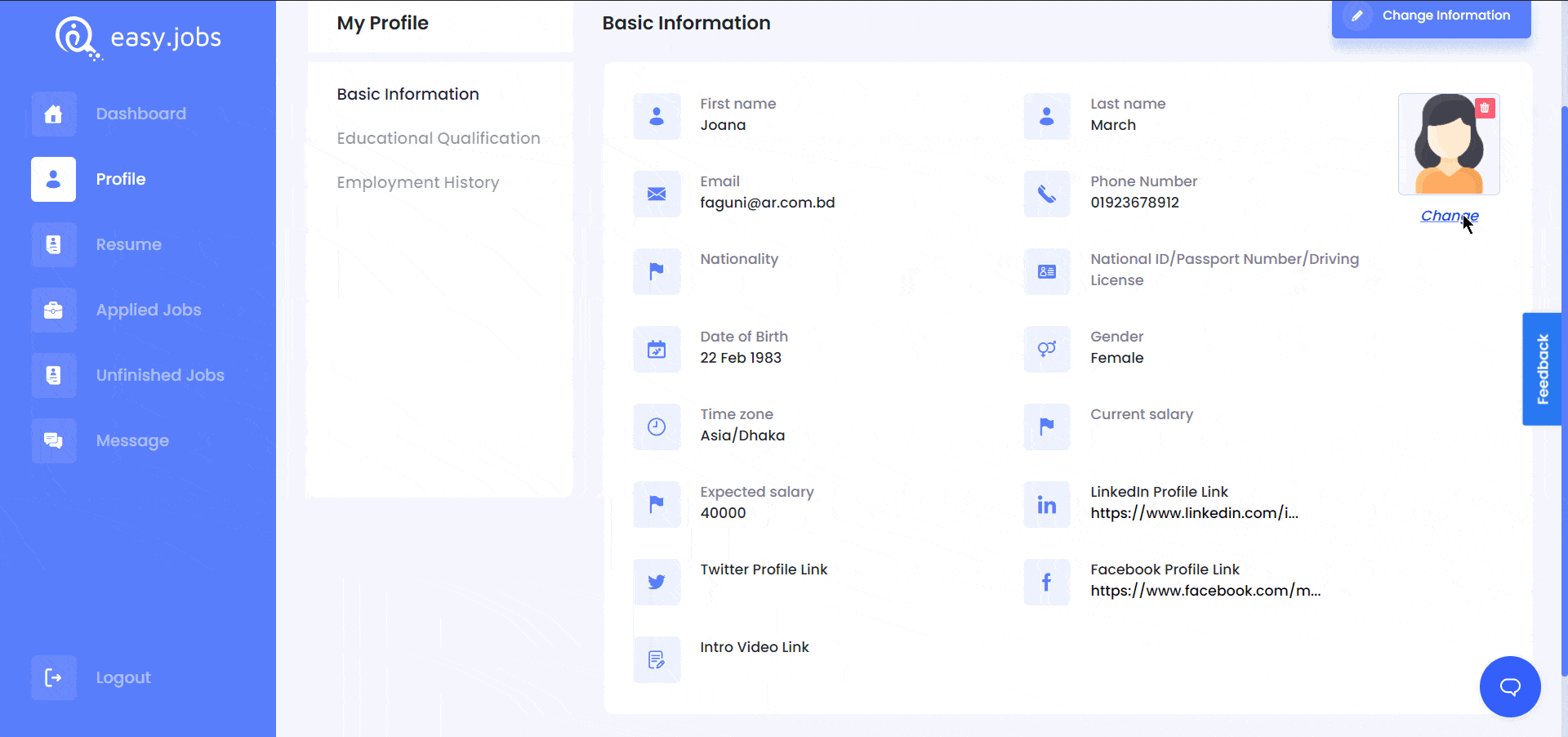 Así es como puede actualizar o editar su perfil. Si necesitas cualquier ayuda, no dude en Contáctenos o únete a nuestro Comunidad de Facebook para conectarse con otros dueños de compañías como usted.