Consulta le linee guida di seguito per sapere come fare modifica profilo candidato in easy.jobs.
Passo 1: Accedi al tuo profilo candidato e ti porterà alla pagina Dashboard dei candidati.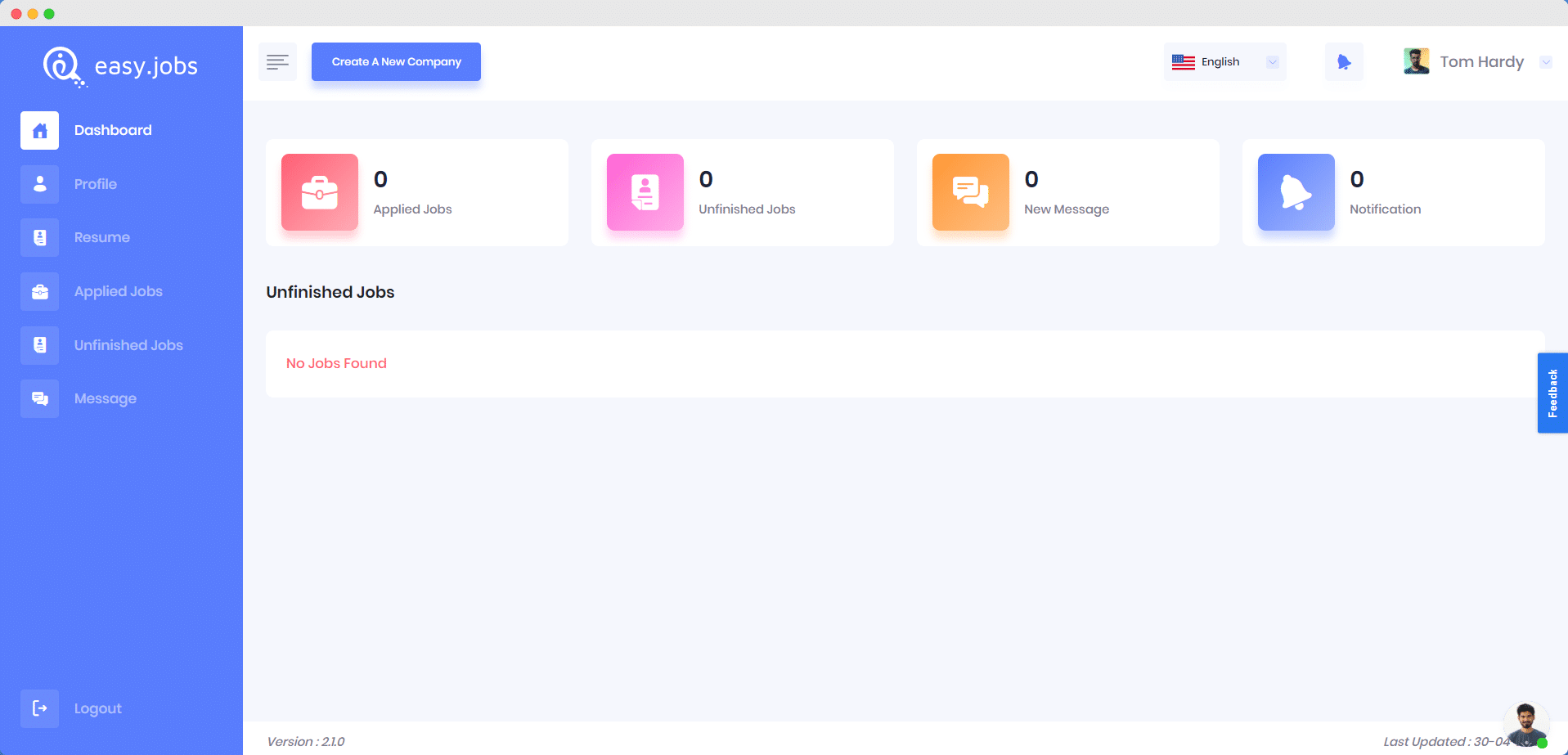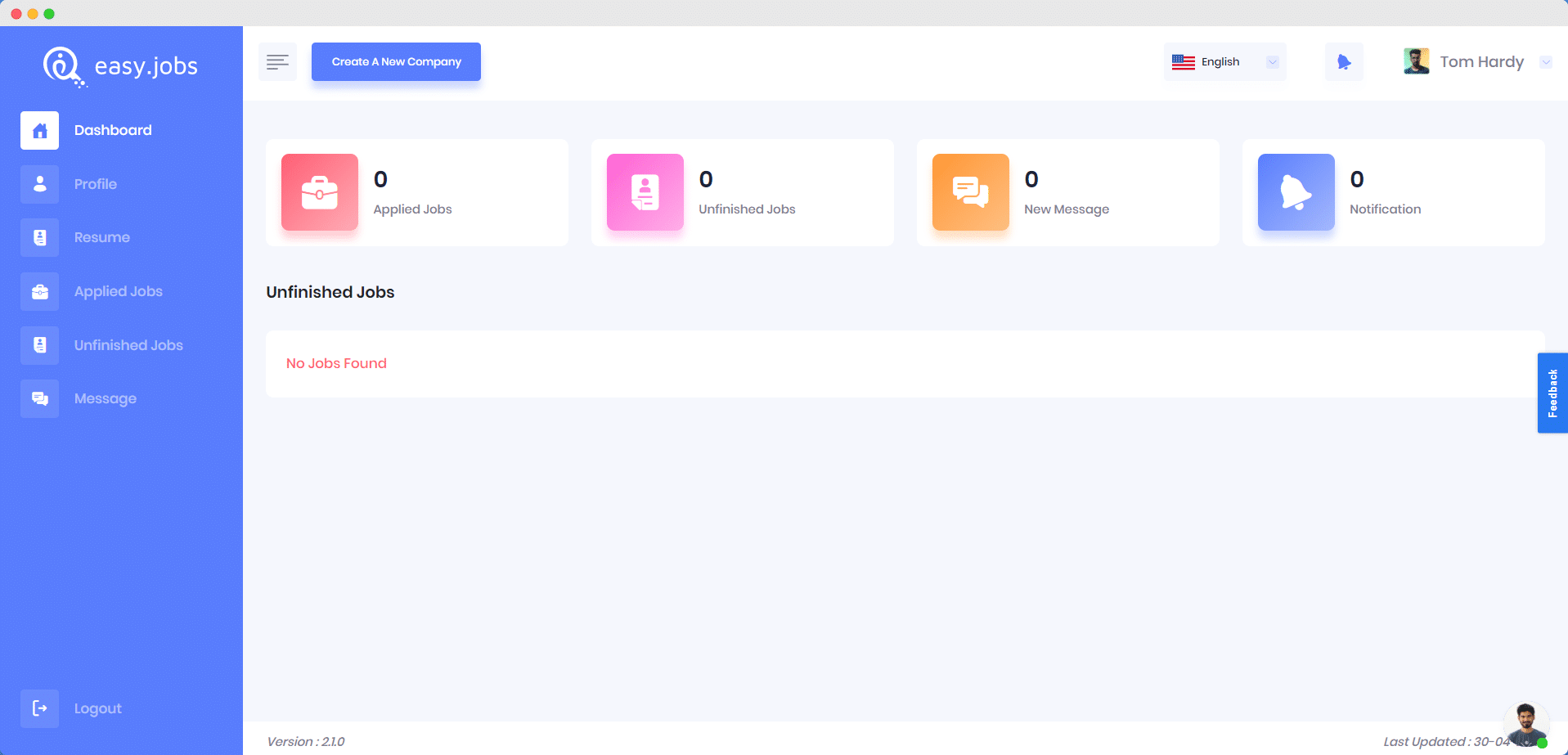 Passo 2: Successivamente, è necessario fare clic su Profilo from the left sidebar. You will see your profile information here.To edit or update your profile, hit the 'Change' pulsante dall'angolo in alto a destra della pagina.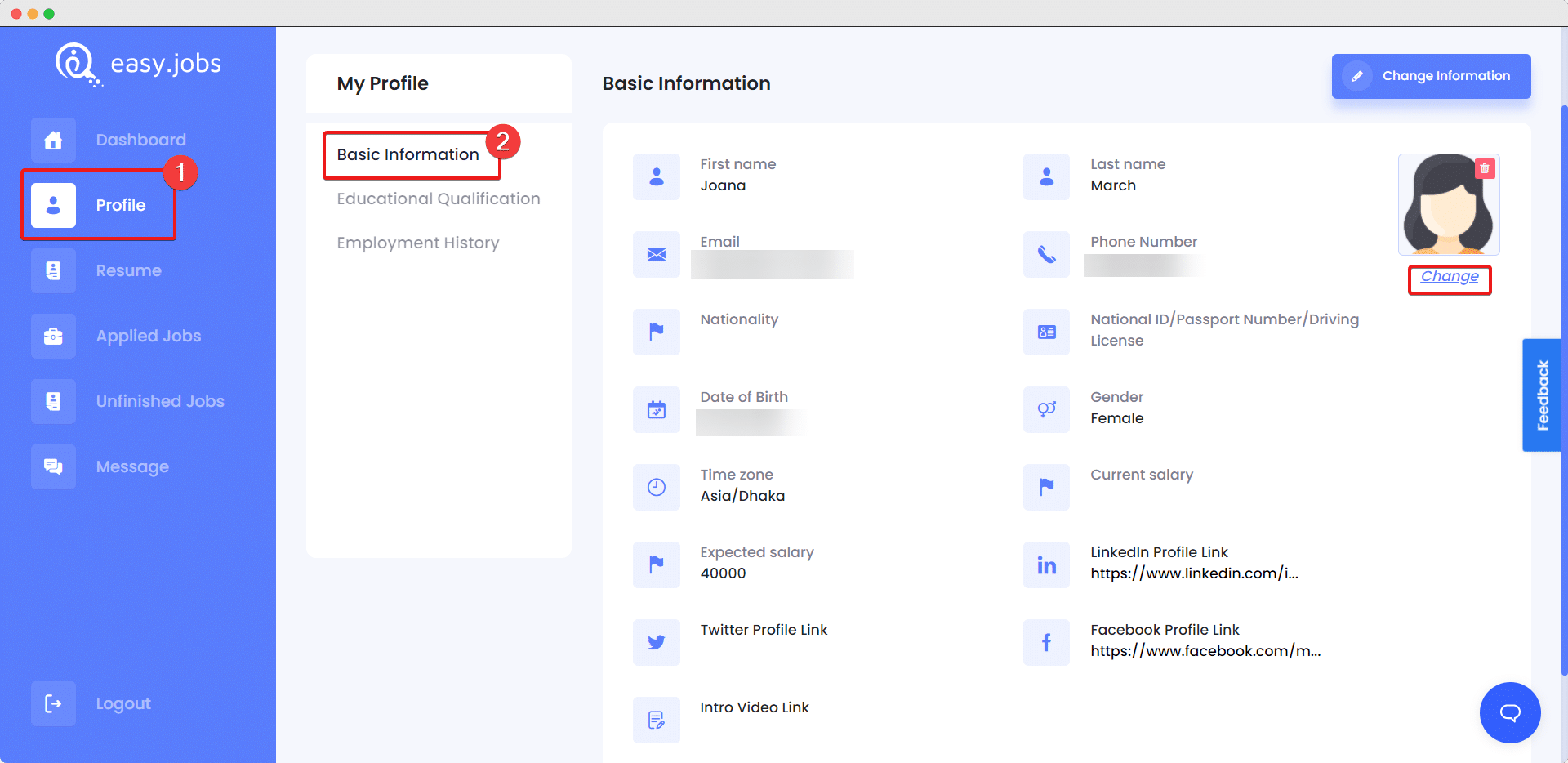 Passaggio 3: You can upload your profile picture directly from your computer. this is how it will look like.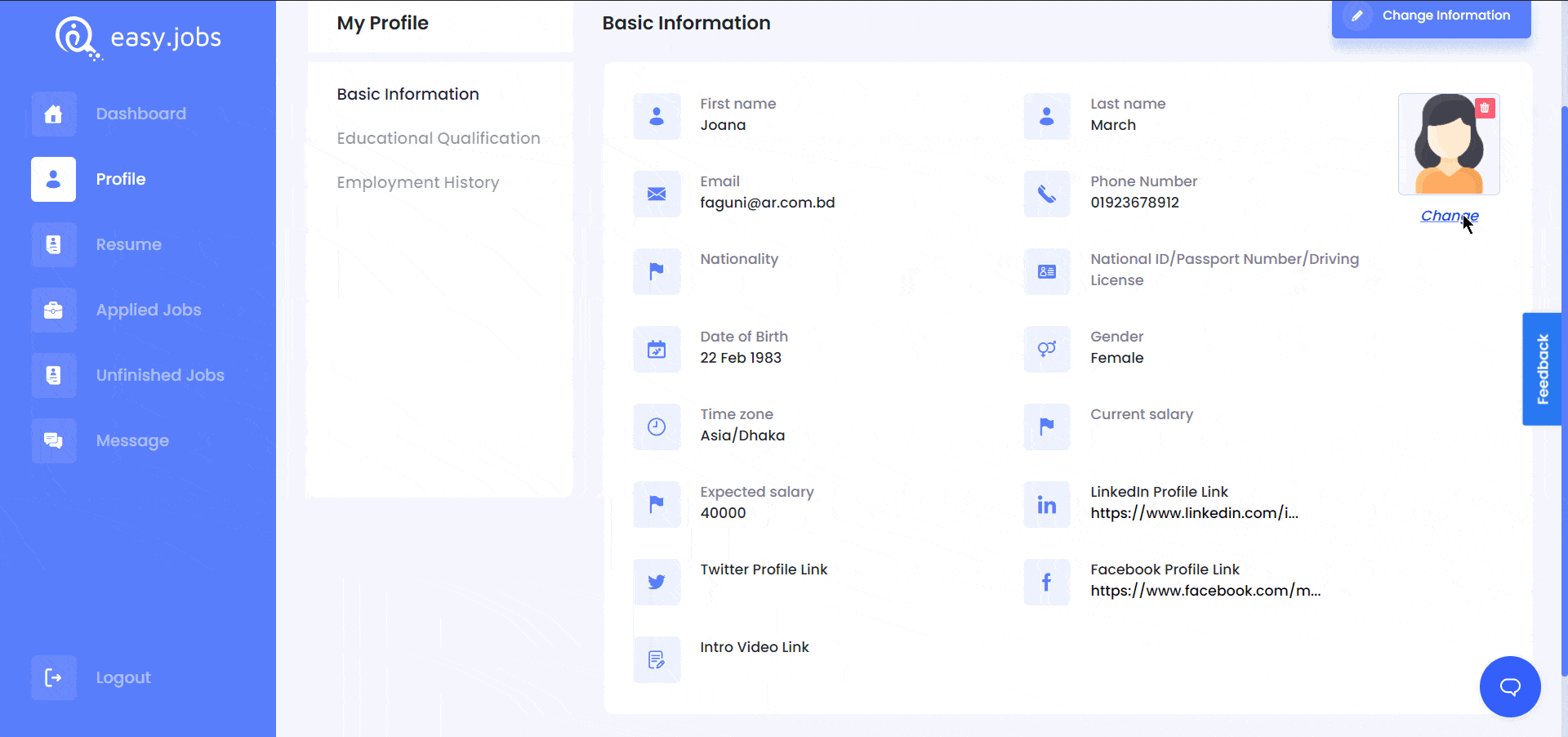 Ecco come puoi aggiornare o modificare il tuo profilo. Se hai bisogno di aiuto, sentiti libero di Contattaci o unisciti al nostro Comunità di Facebook per entrare in contatto con altri proprietari di aziende come te.