Check out the guideline below to learn how to create a new company in easy.jobs:
Paso 1: First, visit easy.jobs login page and fill in all the necessary fields and hit the 'Regístrate' button.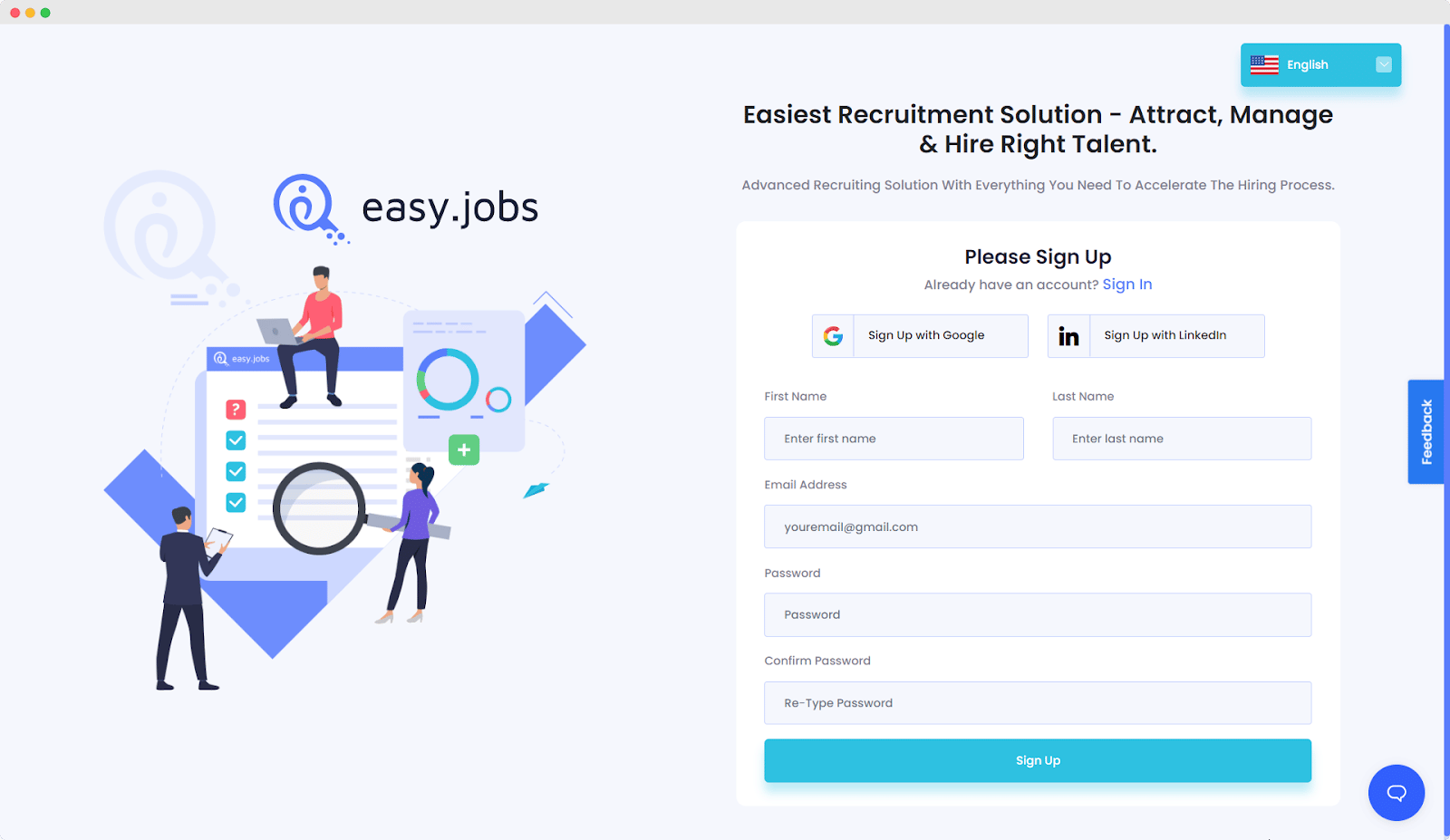 Paso 2: Now, choose any package you want to take from there and hit the 'Continue' button.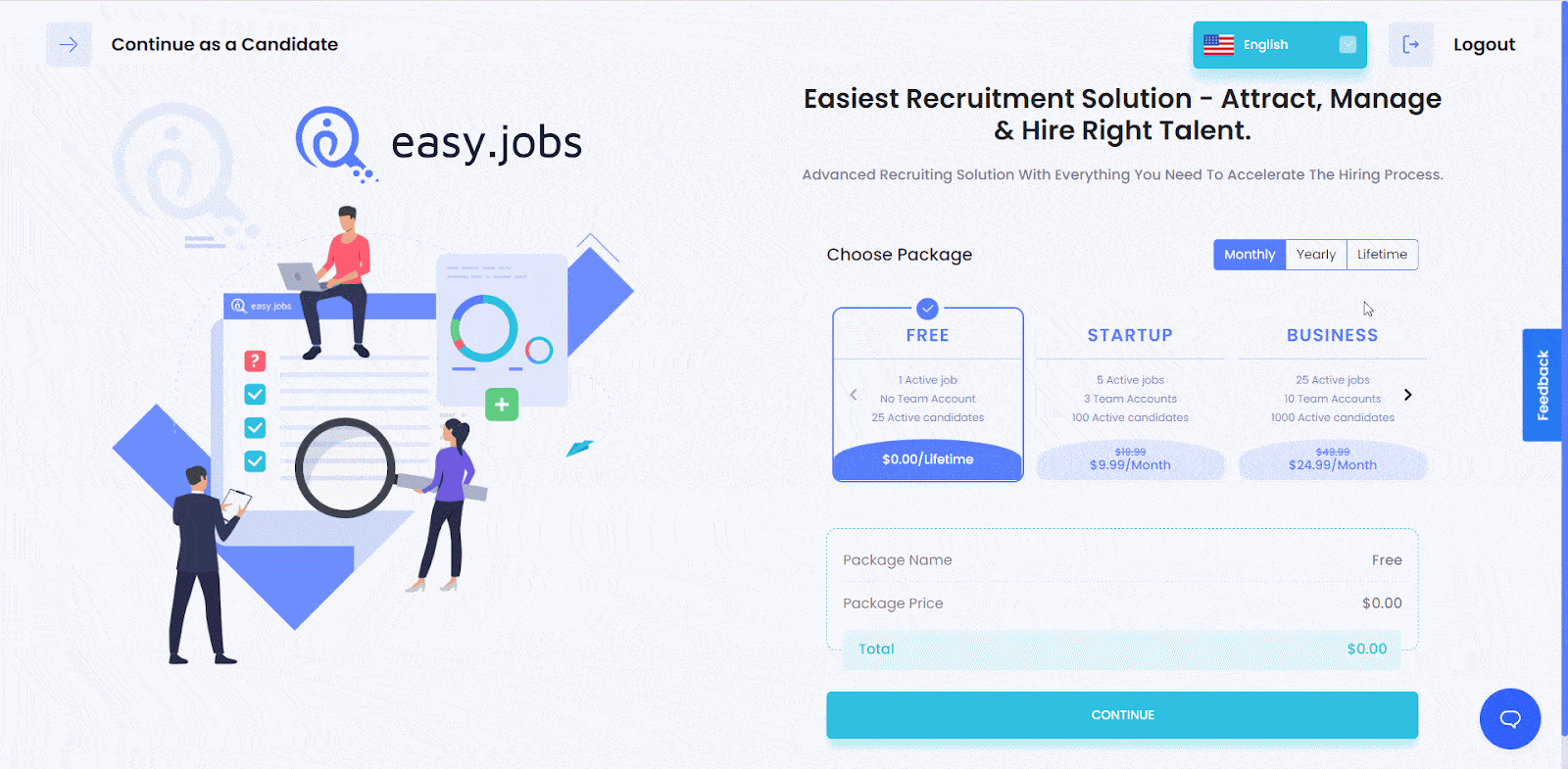 Paso 2: Afterwards, fill in all the following fields from there.
nombre de empresa– Enter your registered Company Name.
Nombre de usuario / Empresa - Ingrese el nombre que desea mostrar en su cuenta en nuestro sitio web.
Telefono no - Ingrese un número de teléfono válido para que los interesados potenciales puedan comunicarse con usted. (Asegúrese de elegir el código de país correcto)
Industria - Especifique la industria que mejor describa su negocio.
Website URL – Enter your website link.
Número de empleados – Select the number of employees working in your company. After you have provided all the necessary information, hit the 'Empezar' button. This will take you to your Dashboard.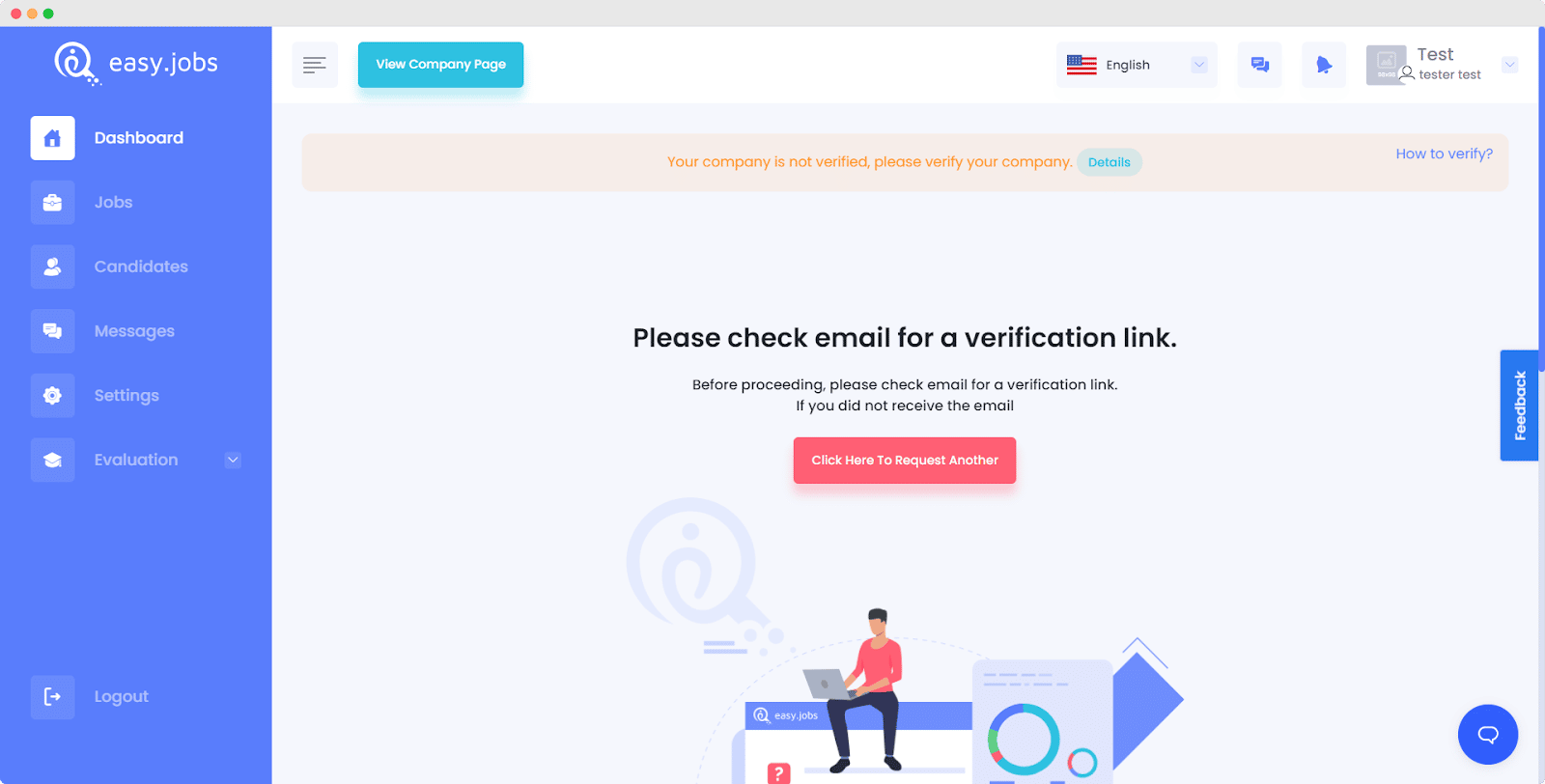 Si ha seguido los pasos, ¡felicidades! Estás listo para crear puestos de trabajo para tu nueva empresa.
Si necesita ayuda, no dude en Contáctenos o únete a nuestro Comunidad de Facebook para conectarse con otros dueños de compañías como usted.