Check out the guideline below to learn how to create a new company in easy.jobs:
Passo 1: First, visit easy.jobs login page and fill in all the necessary fields and hit the 'Inscrever-se' button.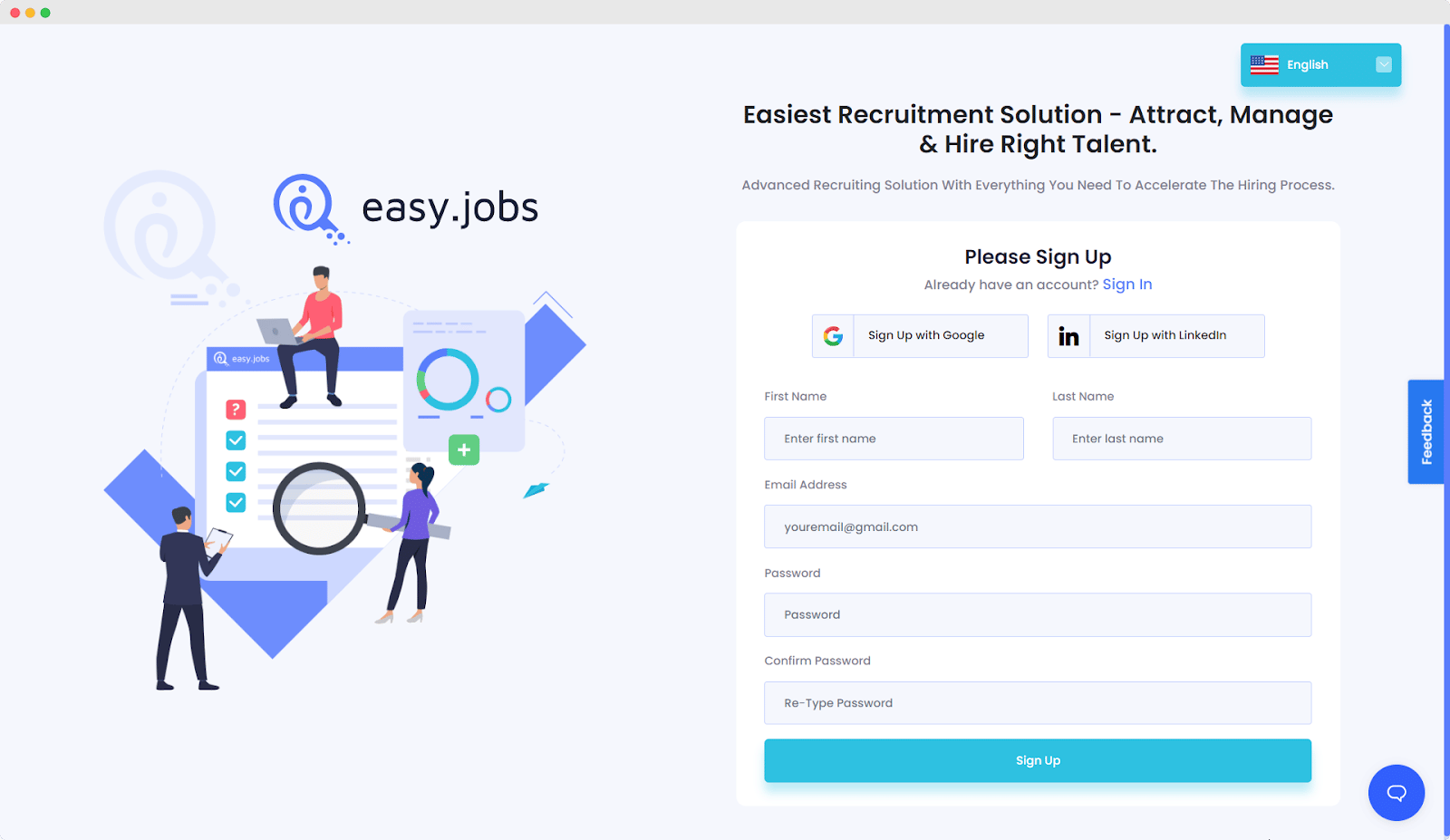 Passo 2: Now, choose any package you want to take from there and hit the 'Continue' button.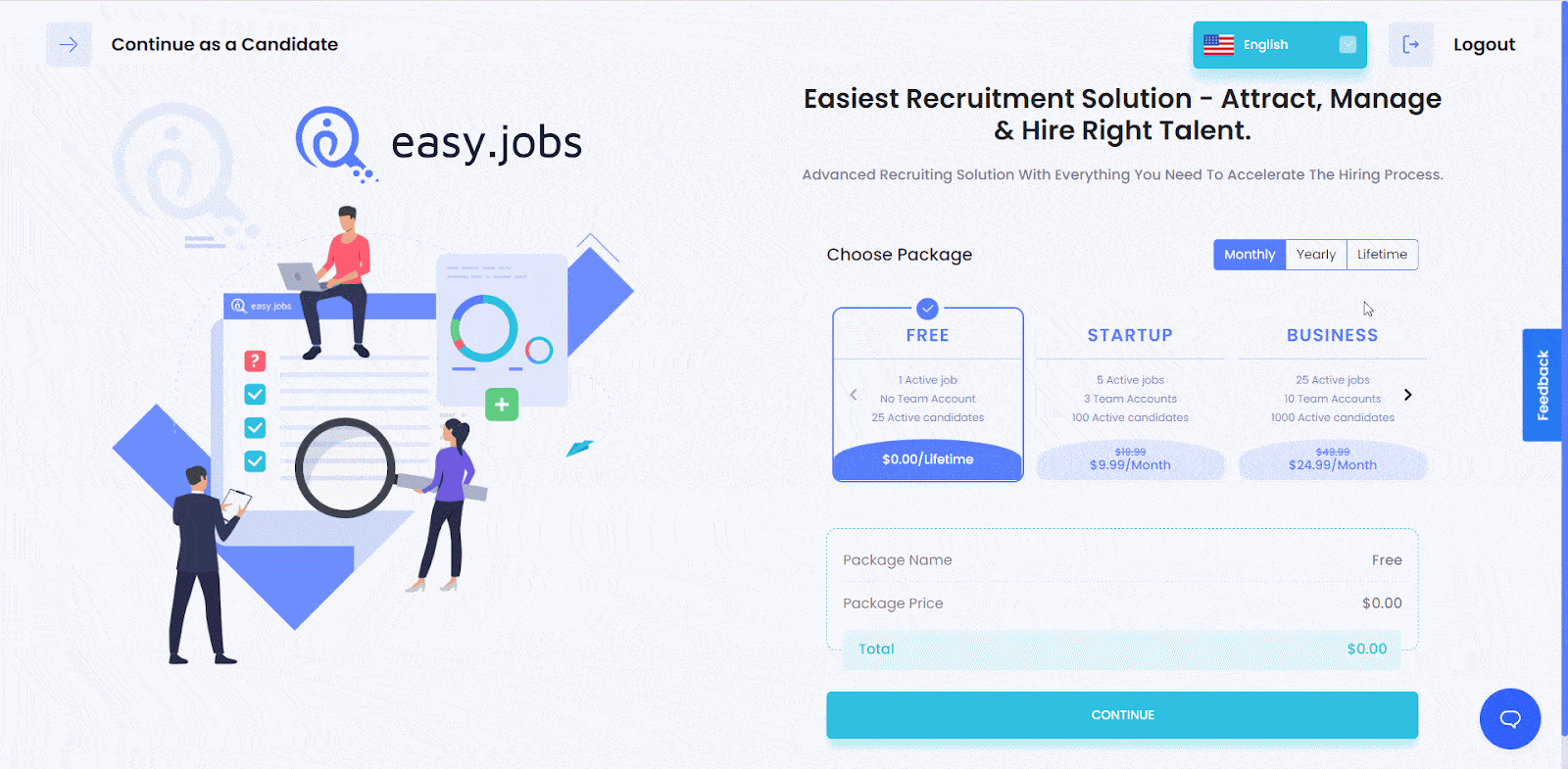 Passo 2: Afterwards, fill in all the following fields from there.
Nome da empresa– Enter your registered Company Name.
Nome de usuário / empresa - Digite o nome que você deseja exibir em sua conta em nosso site.
Telefone não - Digite um número de telefone válido para que as partes interessadas em potencial possam entrar em contato com você. (Certifique-se de escolher o código do país correto)
Indústria - Especifique um setor que melhor descreve o seu negócio.
Website URL – Enter your website link.
número de empregados – Select the number of employees working in your company. After you have provided all the necessary information, hit the 'Iniciar' button. This will take you to your Dashboard.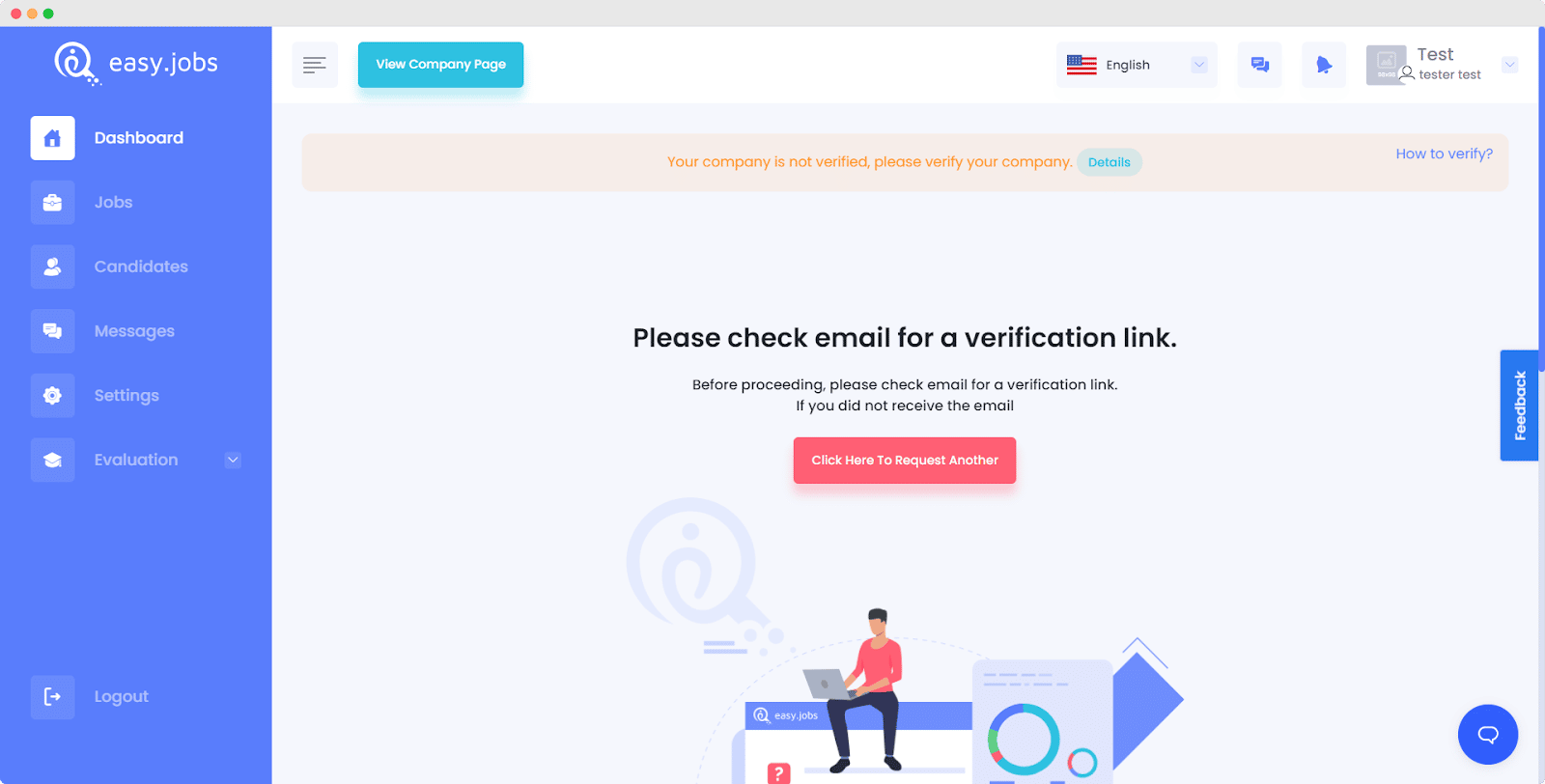 Se você seguiu os passos, parabéns! Você está pronto para criar postos de trabalho para sua nova empresa.
Se precisar de ajuda, fique à vontade para Contate-Nos ou junte-se ao nosso Comunidade do Facebook para se conectar com outros proprietários de empresas como você.