easy.jobs come with a structured pipeline setup feature that will help you to make your whole remote hiring process smoother by following some simple steps. You can easily customize each pipeline step and can reuse it anytime for multiple job openings as well.
Let's follow this step-by-step guideline to rediger rørledning in easy.jobs:
Trinn 1: Log in to your easy.jobs account and navigate to Settings –> Pipeline Setup. There you will find a default pipeline, you can't modify or edit that. To edit pipelines of your created,  press the 'Oppdater' knappen på rørledningen for å redigere.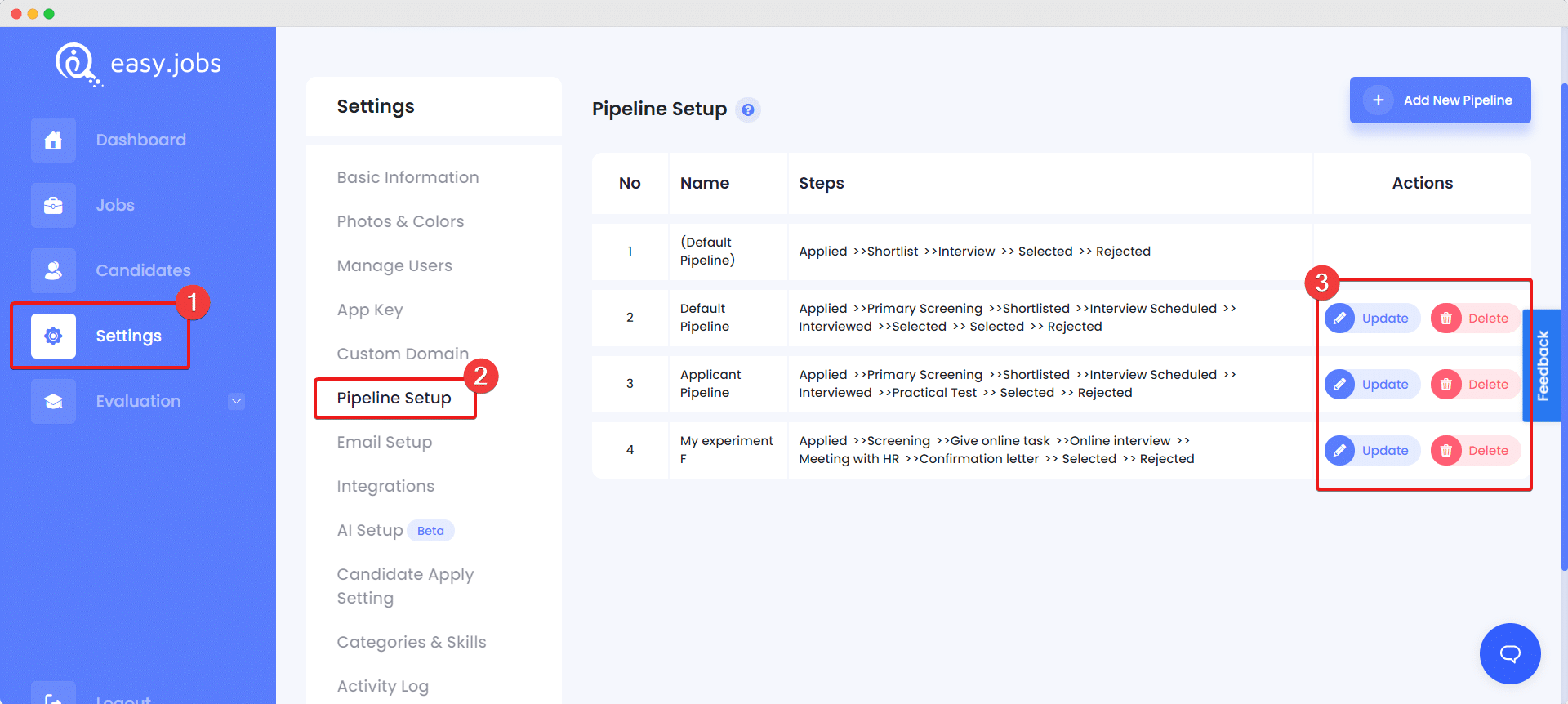 Steg 2: Det åpner en popup foran deg, hvorfra du kan redigere informasjonen din på rørledningen. Når du er ferdig med redigeringen, trykker du på 'Lagre og fortsett' button. Your pipeline has been successfully edited. Whenever you will create a job post, you can easily use this updated pipeline.
This is how you can edit Pipeline in easy.jobs. You can also delete pipeline phases anytime. But before deleting any phase of a pipeline, you will get notified about the existing candidates of that phase. 
Hvis du trenger hjelp, må du gjerne kontakt oss eller bli med på vår Facebook-fellesskapet for å få kontakt med andre bedriftseiere som deg selv.