Sjekk retningslinjen nedenfor for å aktivere utgått stilling i easy.jobs.
Trinn 1: Logg inn på din easy.jobs-konto og klikk på Arbeidsplasser fra venstre sidefelt. Etter det må du klikke på Redigere -knappen på stillingsannonsen du vil redigere.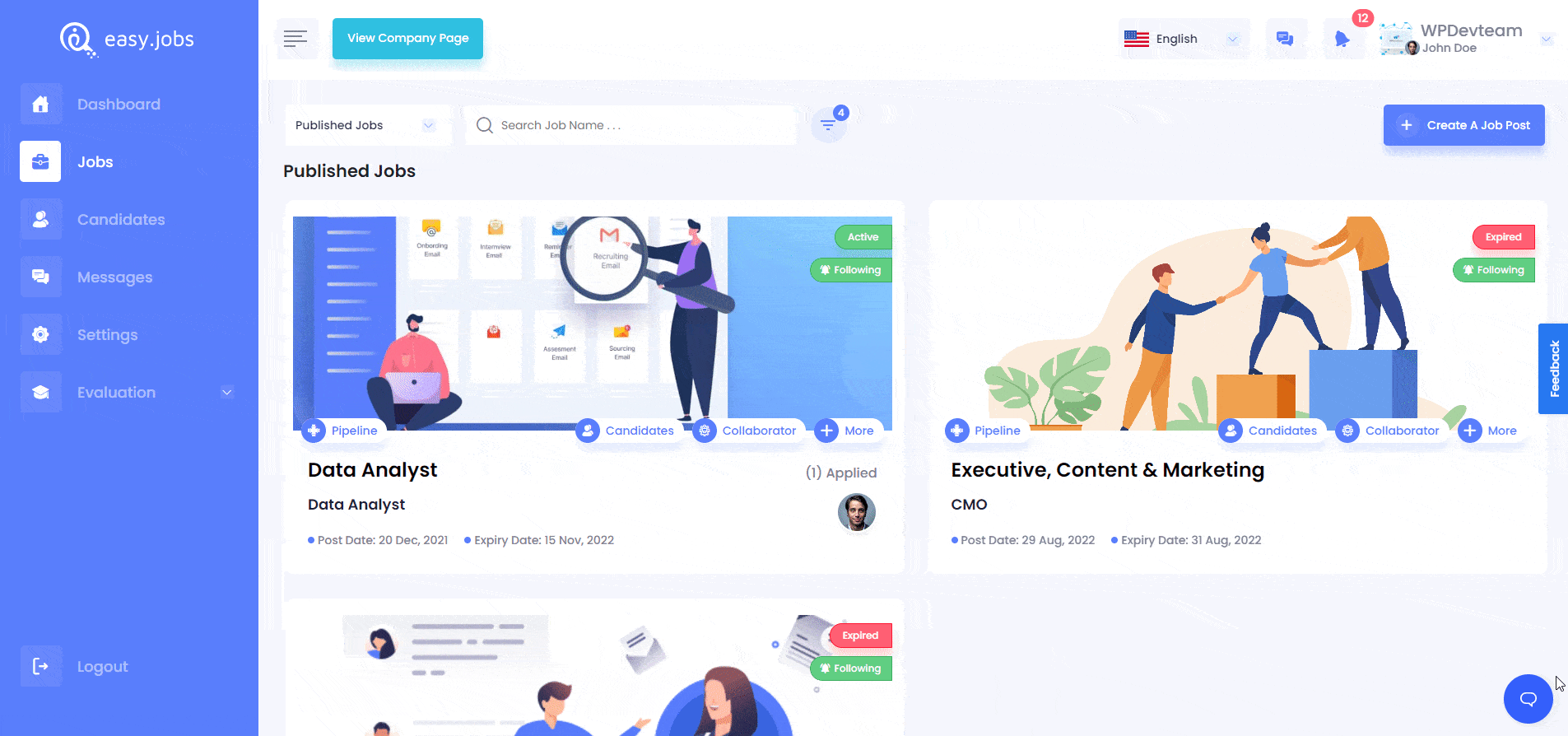 Steg 2: It will take you to this view from where you need to scroll down and find out the Utløpsdato eske. Klikk deretter på boksen for å redigere.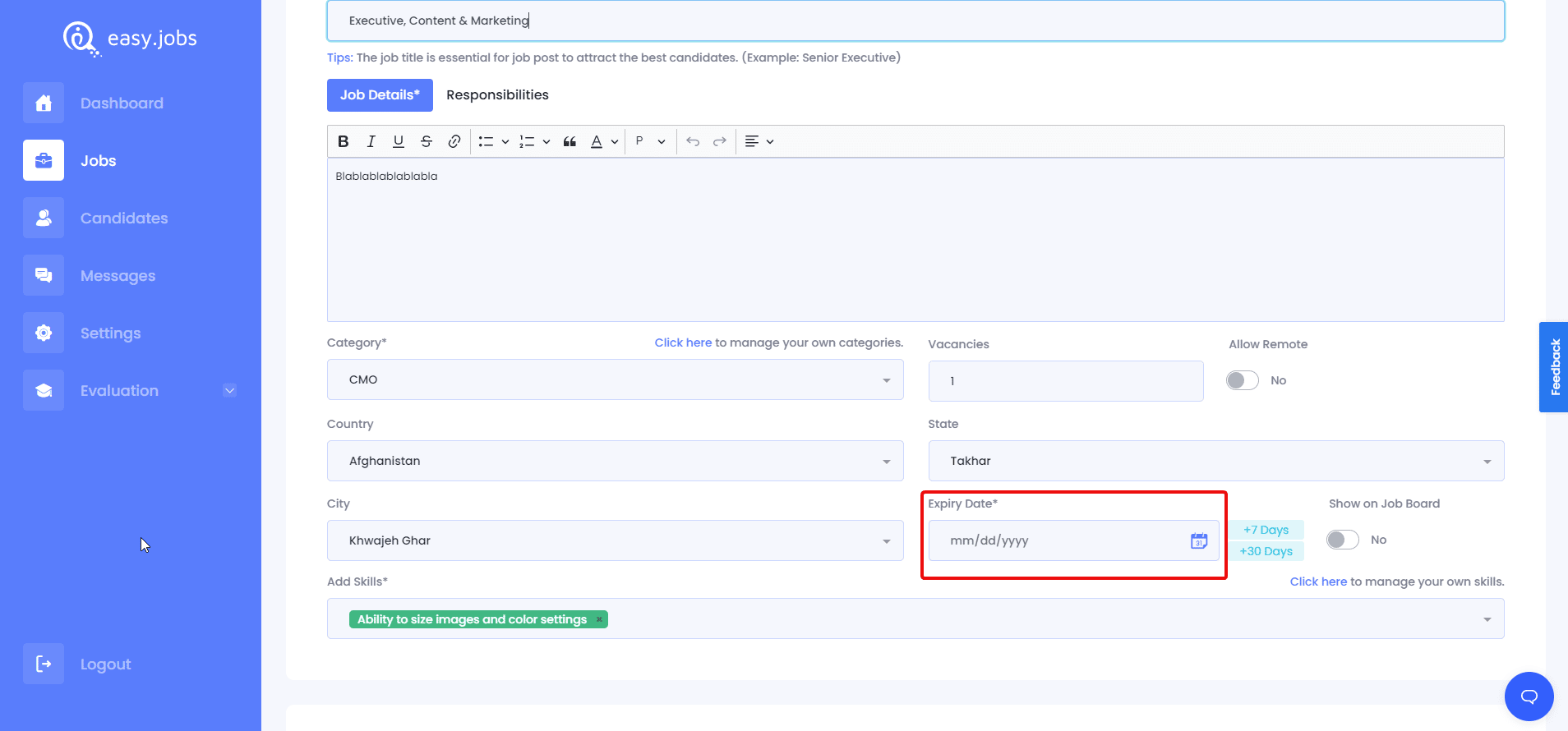 Trinn 3: A pop-up calendar will appear and from there, you can select your desired date.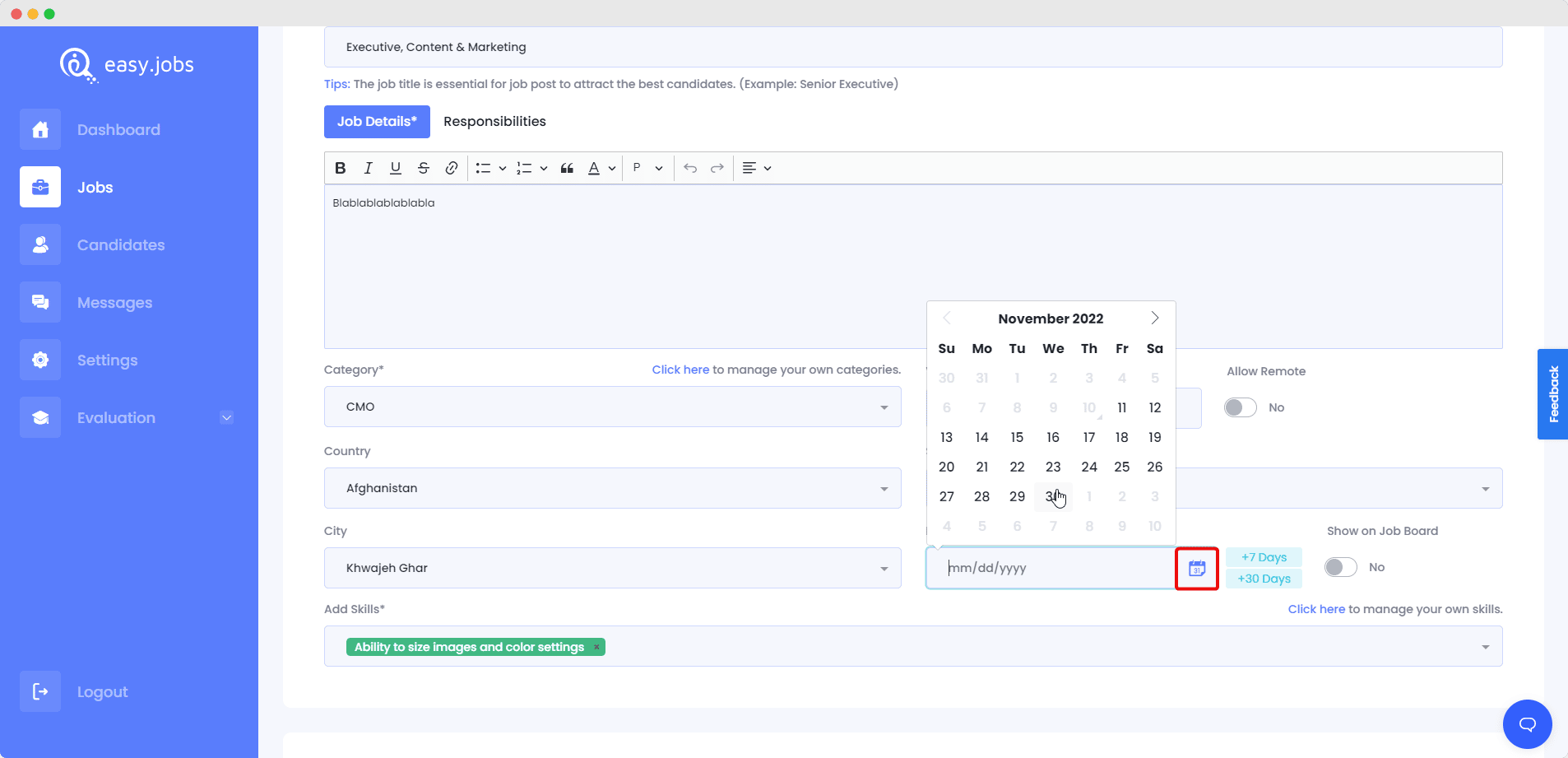 After that, you need to scroll down, then hit the 'Save And Continue' knapp.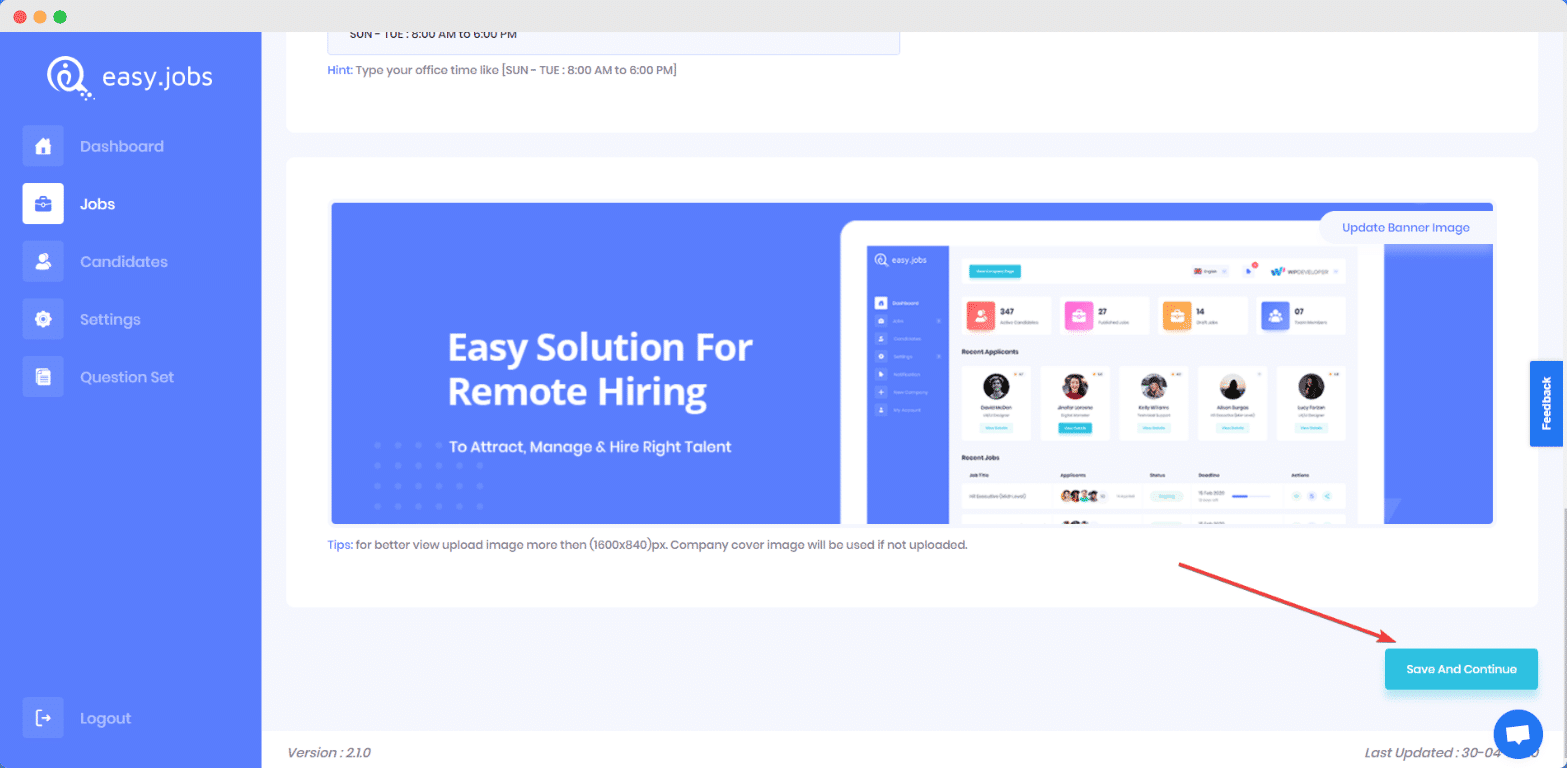 Congratulations! You have successfully activated the expired job post in easy.jobs.
Hvis du trenger hjelp, må du gjerne kontakt oss eller bli med på vår Facebook-fellesskapet for å få kontakt med andre bedriftseiere som deg selv.