Mit der Hilfe von easy.jobs, you can enable remote hiring for any job and even take Ferninterviews.
How To Enable Remote Hiring Option In easy.jobs? #
Follow these step-by-step instructions to learn how to select the remote hiring option in a job post.
Schritt 1: Ändern Sie Jobs in Ihrem Dashboard #
Log in to your easy.jobs account and navigate to 'Arbeitsplätze' vom Armaturenbrett. Wählen Sie anschließend einen bestimmten Job aus der Jobliste aus, für den Sie Remote-Einstellung aktivieren auswählen möchten, und klicken Sie auf 'Mehr' button. From the drop-down menu, select the 'Bearbeiten' Möglichkeit.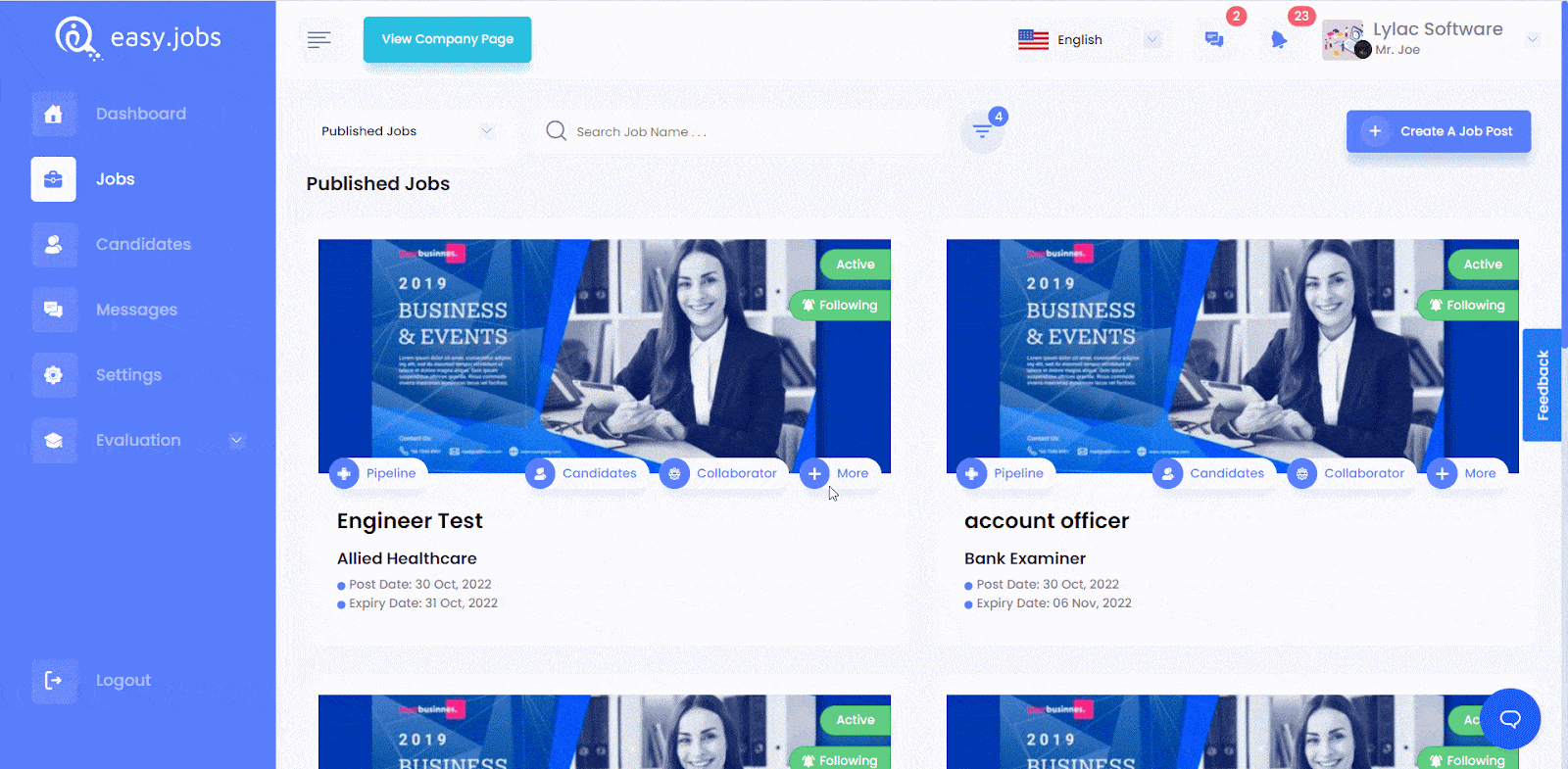 Schritt 2: Aktivieren Sie Remote Hiring für Ihren Job #
Sie werden zu dieser Seite weitergeleitet, von der aus Sie die sehen 'Remote zulassen' option. Toggle to enable it and then hit the 'Save And Continue' Taste.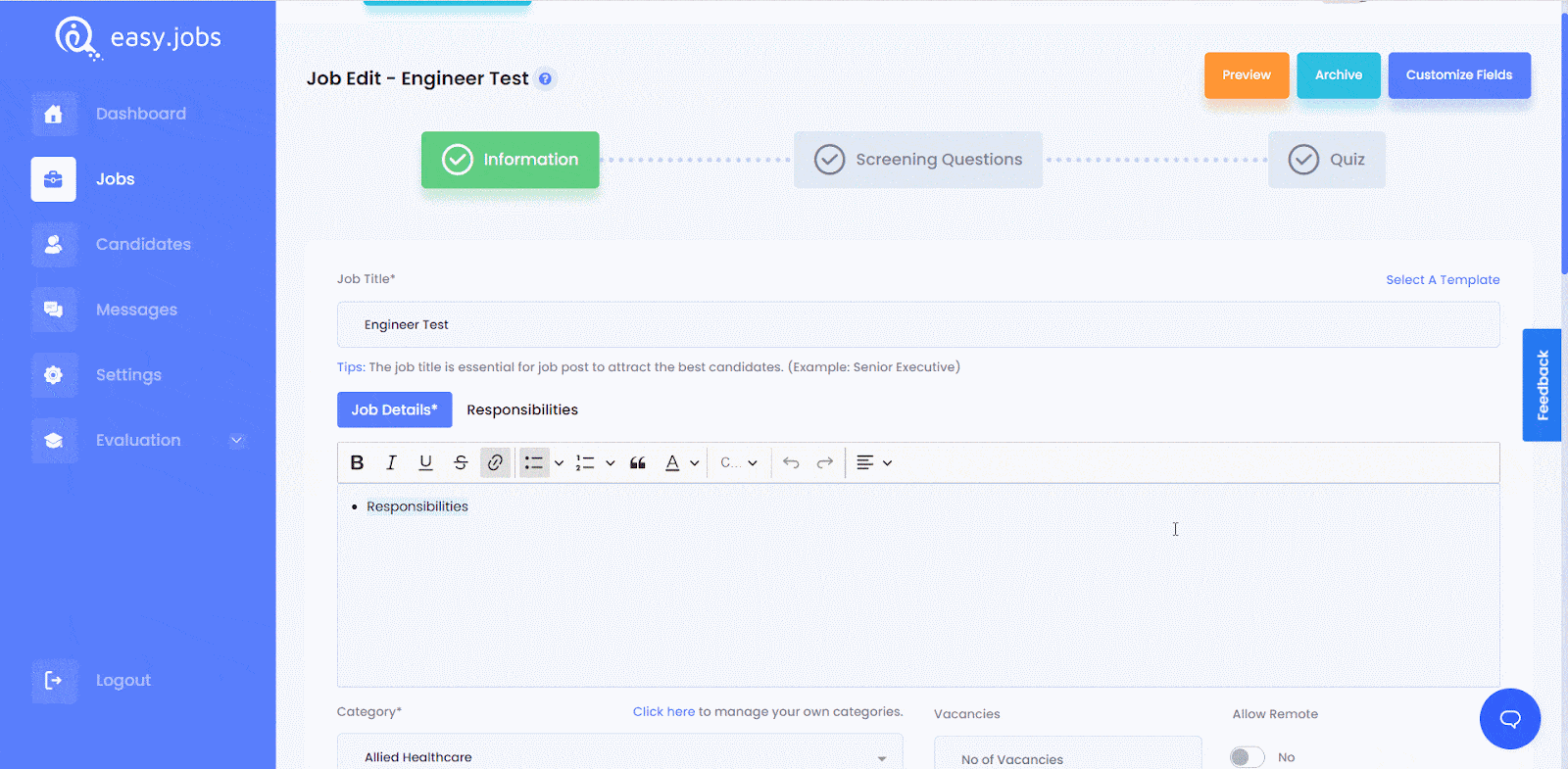 Wenn Sie alle Schritte befolgt haben, herzlichen Glückwunsch! Sie haben erfolgreich gelernt, wie Sie die Remote-Einstellungsoption in einer Stellenanzeige in auswählen easy.jobs.If you need any help, feel free to kontaktiere uns oder mach mit bei uns Facebook Community mit uns in Verbindung treten.