Con códigos cortos, puede crear una página de carreras para su sitio de WordPress y mostrar sus publicaciones de trabajo.
Crea una página de carrera usando easy.jobs #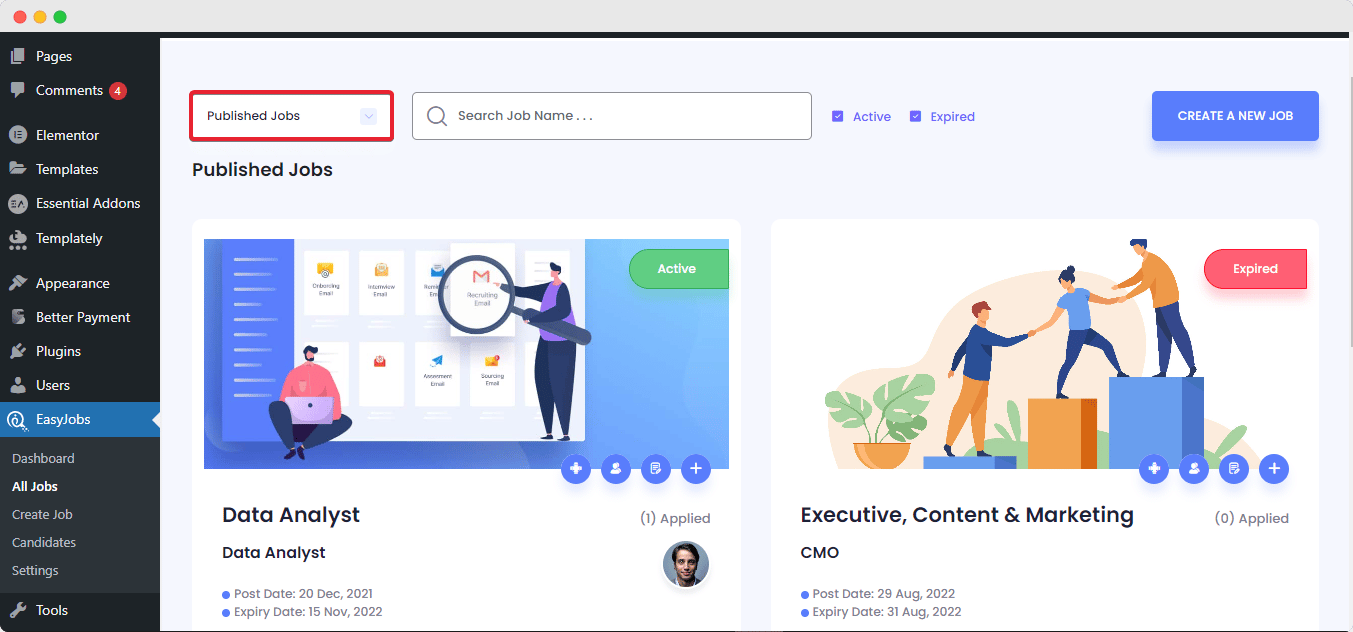 You will find the shortcode for all jobs by navigating to easy.jobs→Settings→Shortcodes. Copia el shortcode.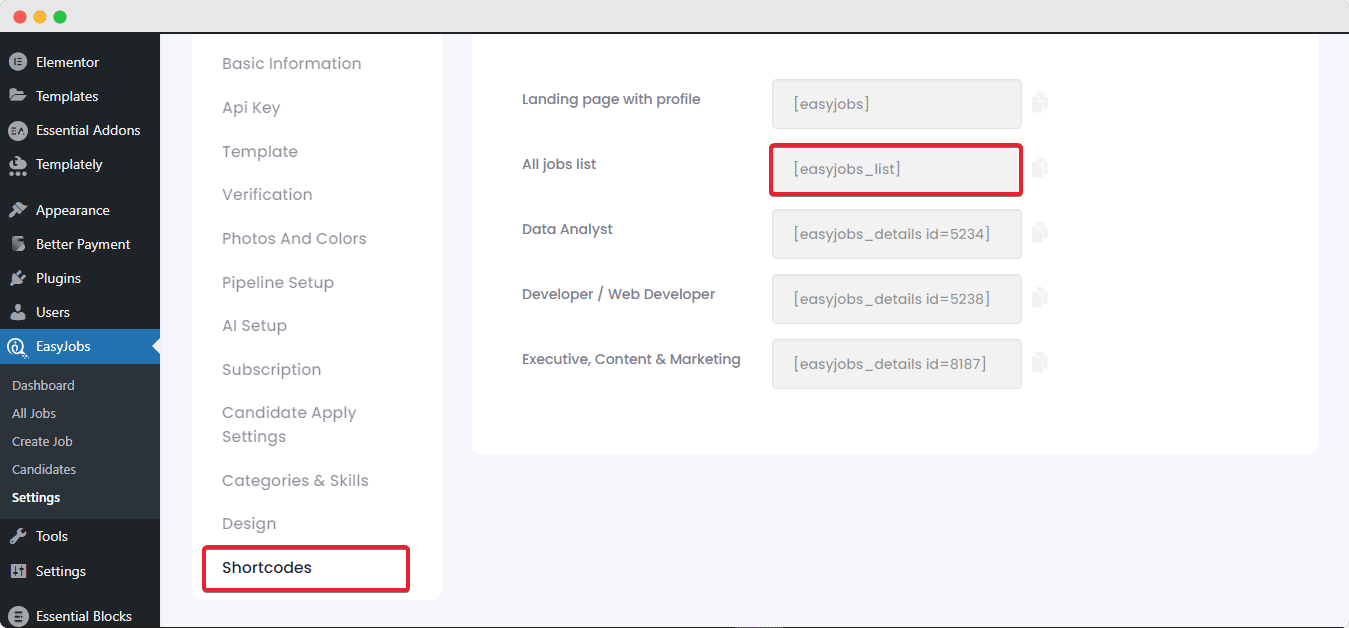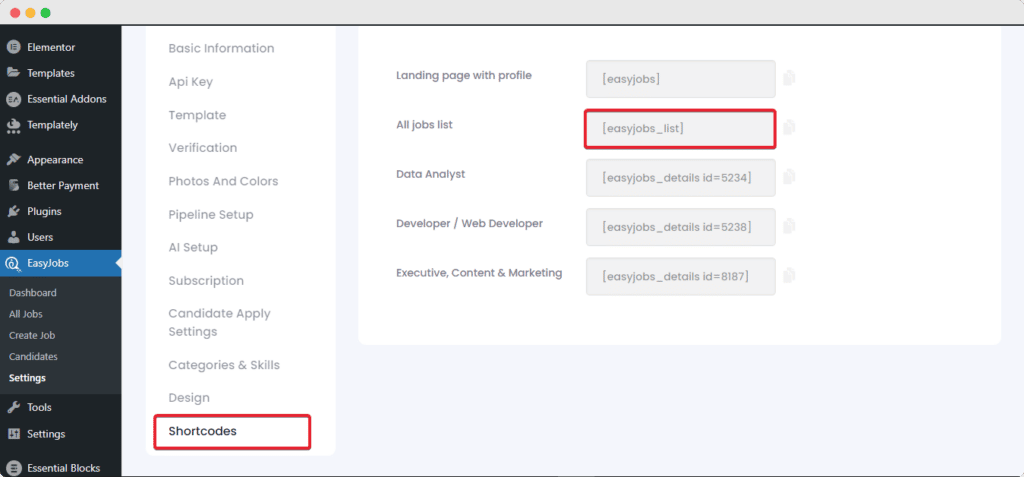 Ahora abra su página de carreras. Si aún no ha creado una página de carrera, puede hacerlo navegando a Pages→Add New. Pegue el shortcode dentro de la página.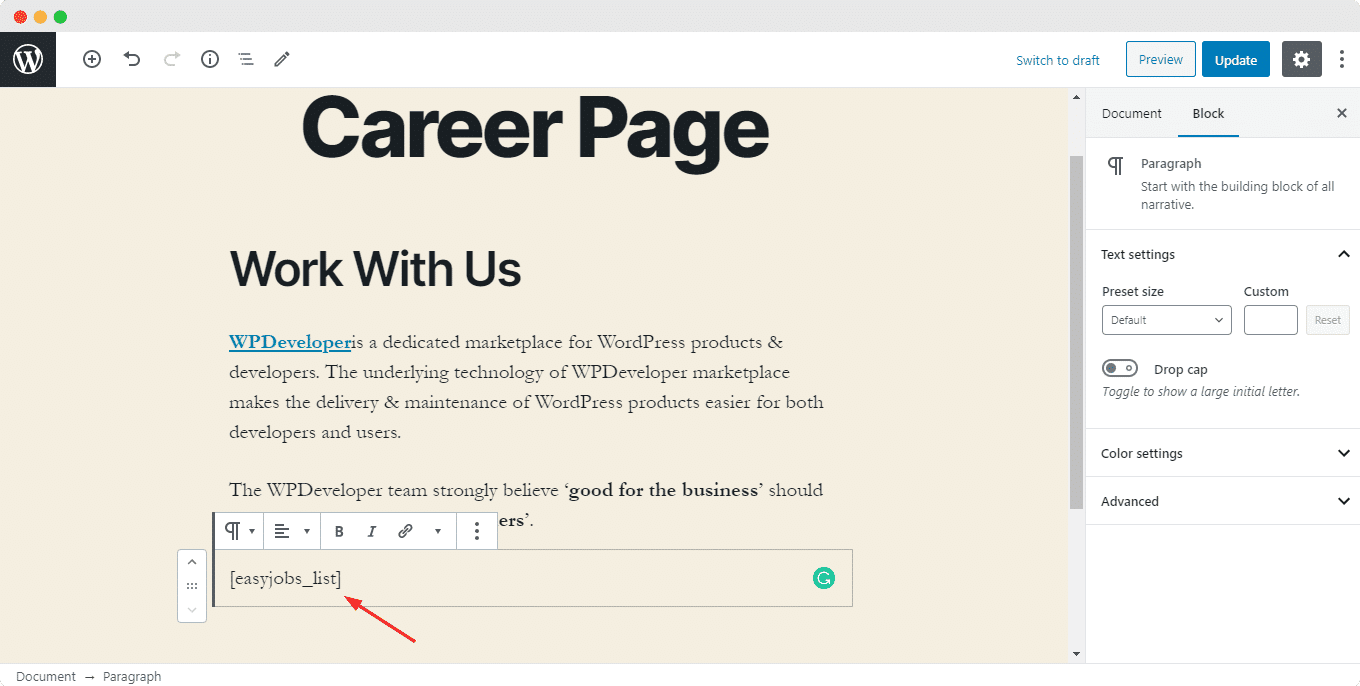 Open the preview and you will see your jobs are beautifully sorted into a list. All the jobs are posted inside a box layout having three separate columns, one for the title of the jobs, the second containing a CTA, and the third one showing the time remaining before the deadline for application. The job list box also comes with its own heading.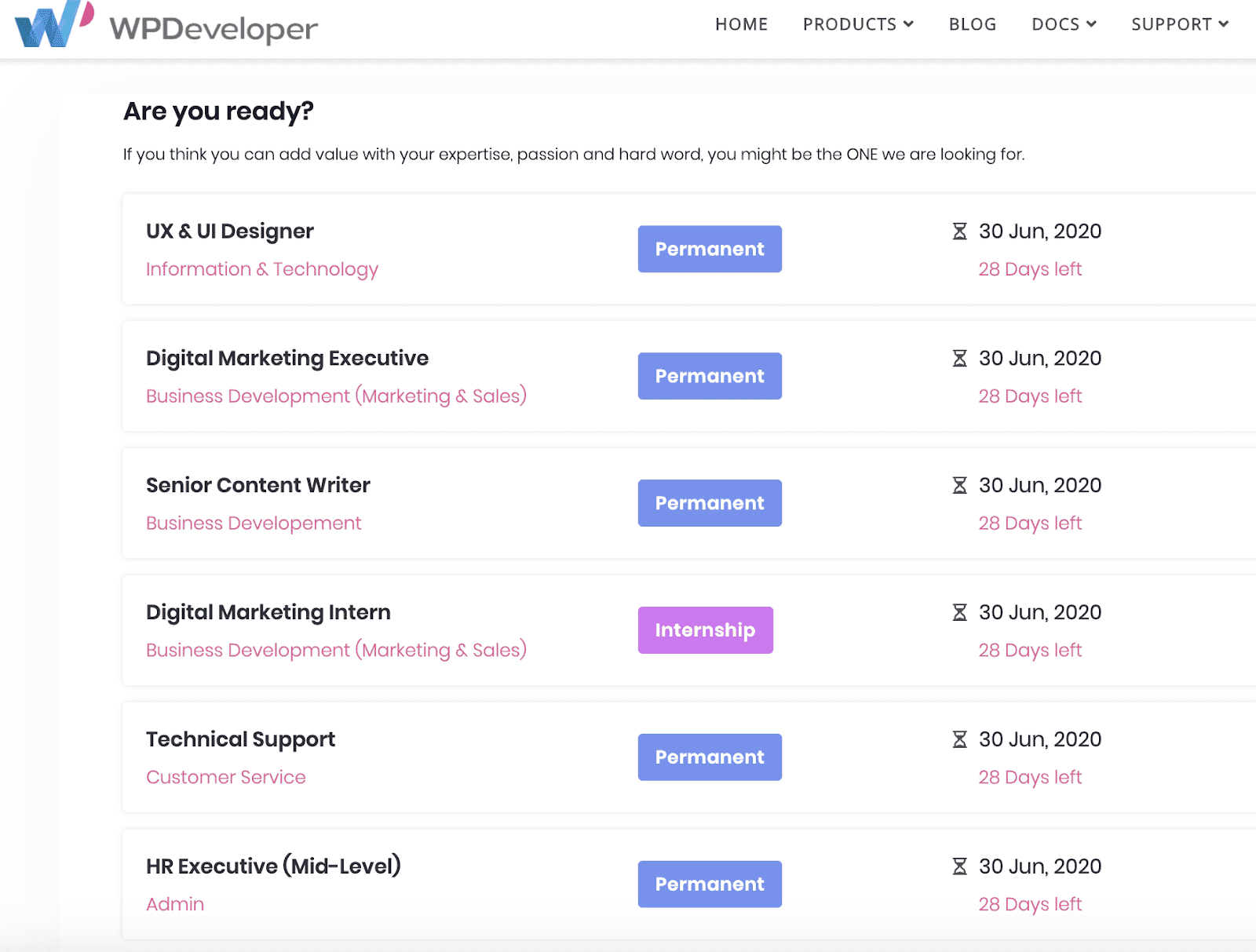 Si necesita ayuda, no dude en Contáctenos o únete a nuestro Comunidad de Facebook para conectarse con otros dueños de compañías como usted.