In easy.jobs you can easily update company profile information anytime you need. Check out the below guideline to learn how to Actualizar la información del perfil de la empresa en easy.jobs:
Paso 1: First of all,  login to your easy.jobs account with the credentials.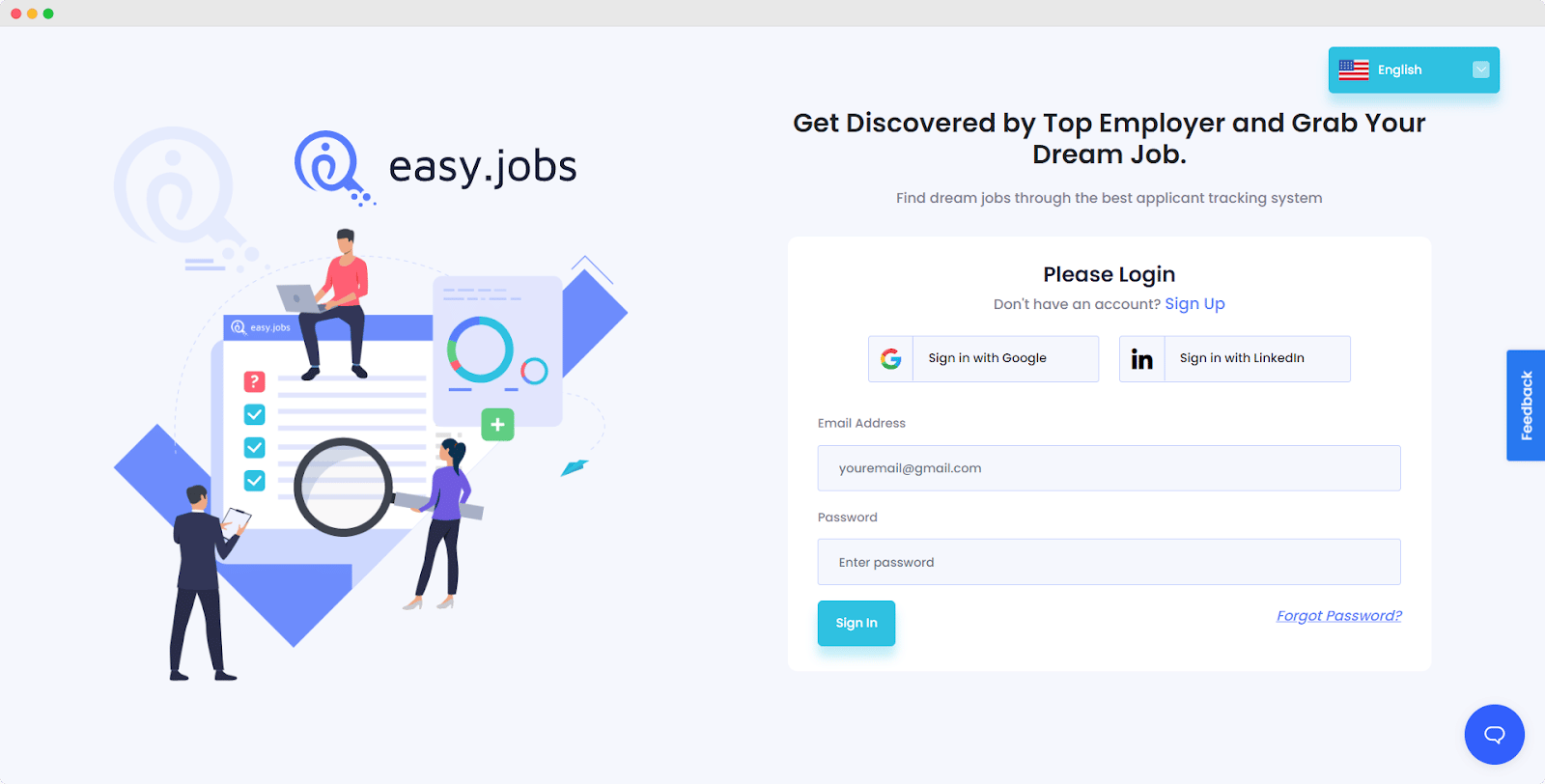 Paso 2: Haga clic en 'Configuraciones' from the sidebar, and you'll have the option to update all the company information. There is a certain menu for each portion to update.
Información básica– You can update all the basic information from here if needed. However, the user name is unchangeable. So except for the user name, you will be able to update the rest of the information from here.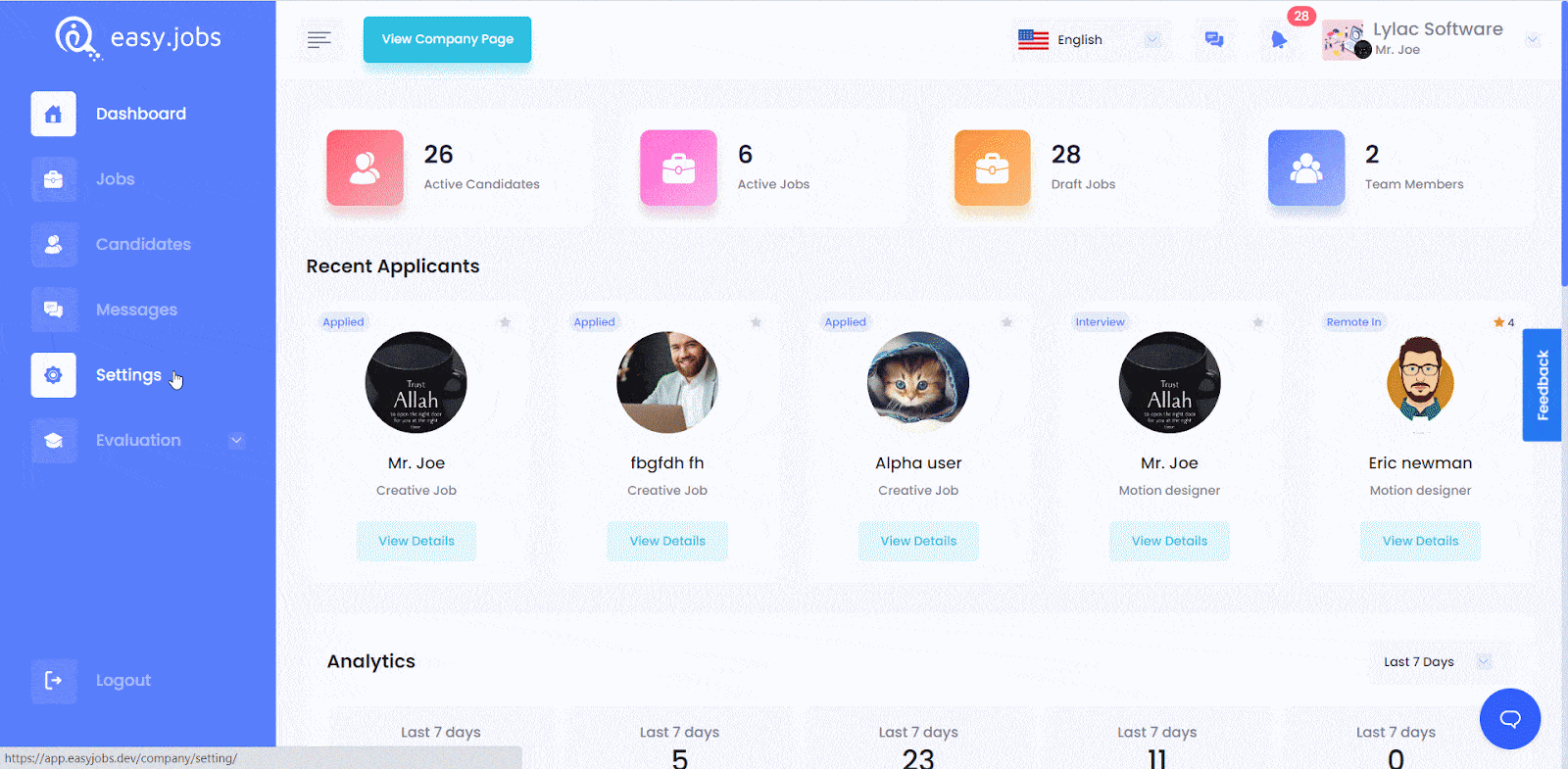 Foto de la empresa Desde Photos & Colors, you can update your company photos. You can change Company Logo, Company Favicon, and Brand Color from here. If you don't want to show Powered By easy.jobs, just toggle to disable that.
To hide your Company Cover Photo, toggle the button to hide mode. It will be updated instantly. In the same process, you can delete or change additional images.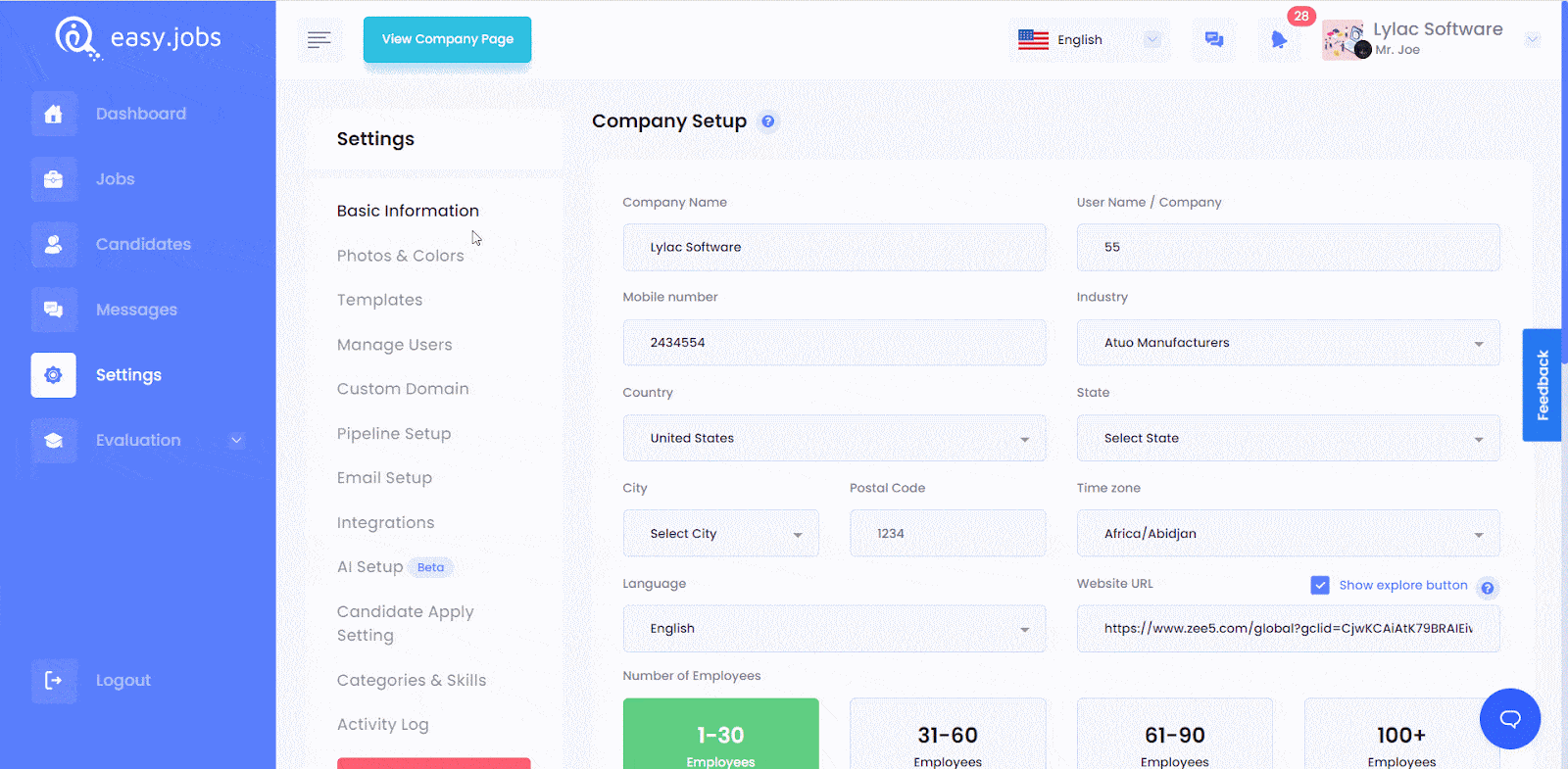 Así es como puede actualizar la información del perfil de la empresa en easy.jobs.If you need any help, feel free to Contáctenos o únete a nuestro Comunidad de Facebook para conectarse con otros dueños de compañías como usted.