easy.jobs comes with an advanced in-built 'Analytics' feature that will let you measure your overall career site performance with your recent job applicants' performance data. As an employer, you can now easily know how your career site, job posts, or applicants are performing with this in-built Analytics dashboard from easy.jobs. Let's get a complete step-by-step guideline below to know in detail.
How To Preview Career Site Performance In easy.jobs Analytics? #
First, you have to sign in to your easy.jobs account and it will take you to your easy.jobs dashboard.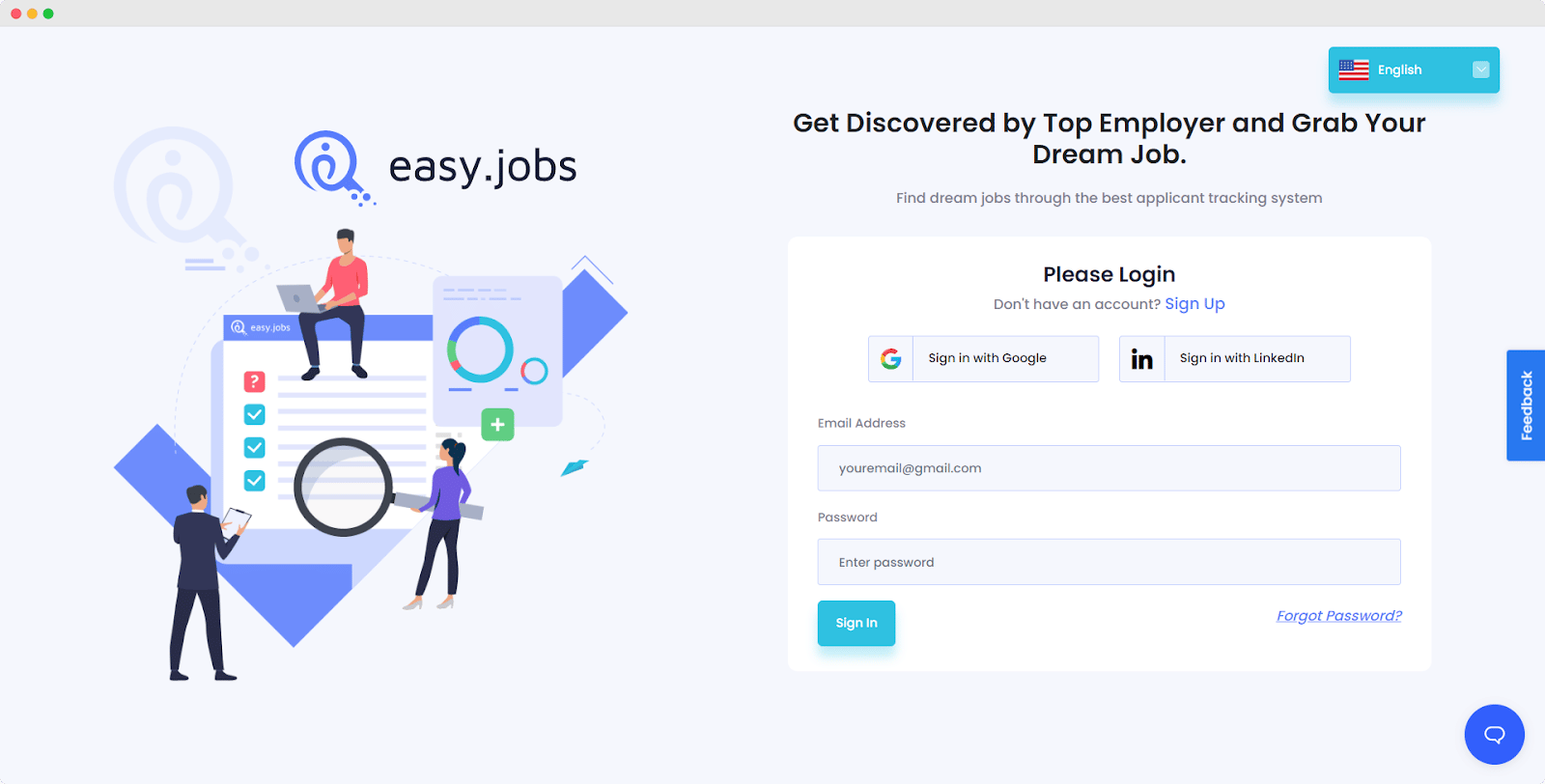 Afterward, scroll down from your easy.jobs dashboard to preview the detailed 'Analytics' dashboard statistics. There you can get the total visitors count of your career site in easy.jobs with unique visitors.
If you have integrated your easy.jobs account with your WordPress website, then this built-in analytics can retrieve data from there and preview them in the dashboard. Also, you can preview performed actions, and how many candidates applied or are pending at a glance in easy.jobs Analytics dashboard.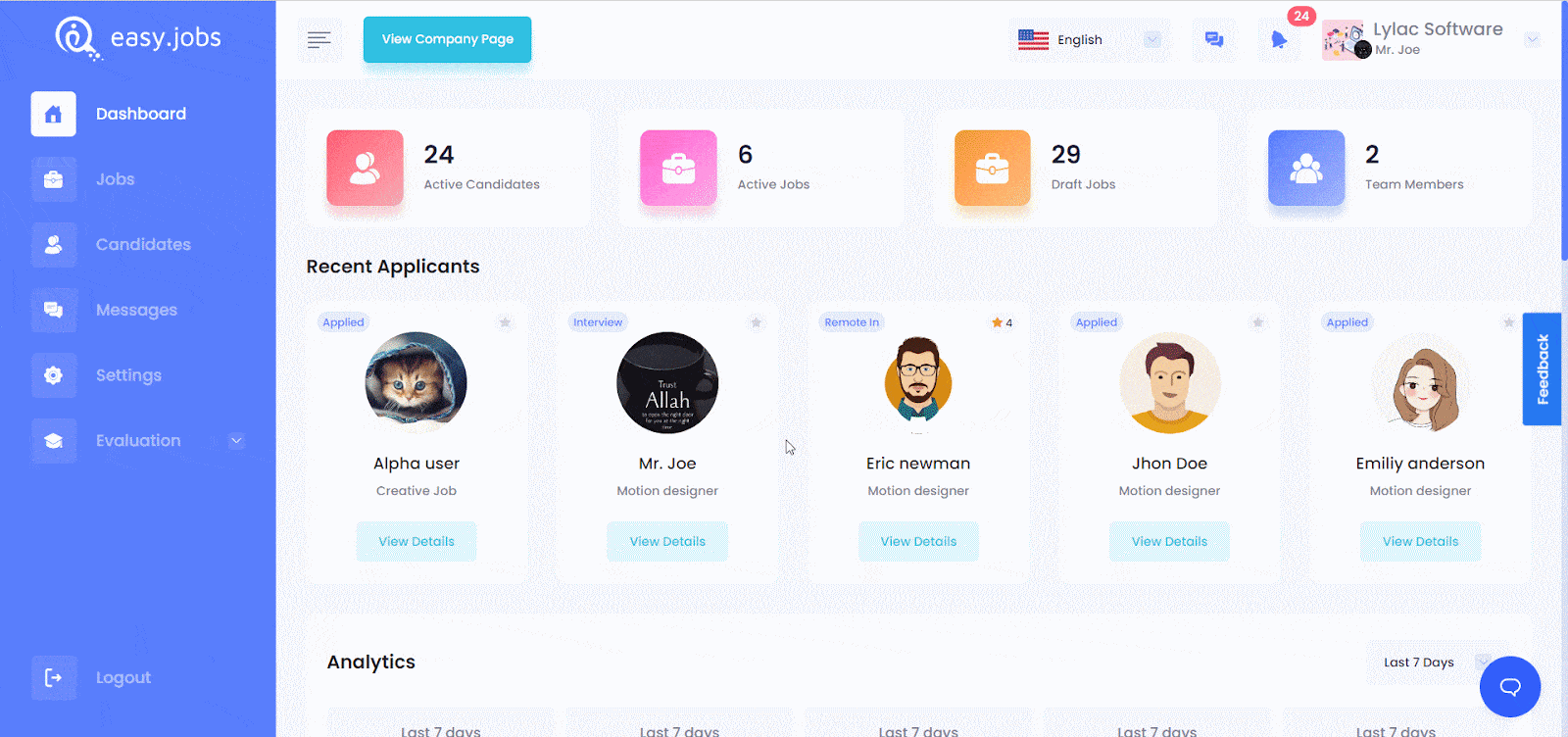 Besides, you can filter data according to your preferred time for seven days, months, or years of data on your career site. And measure how your job posts are performing all in detail.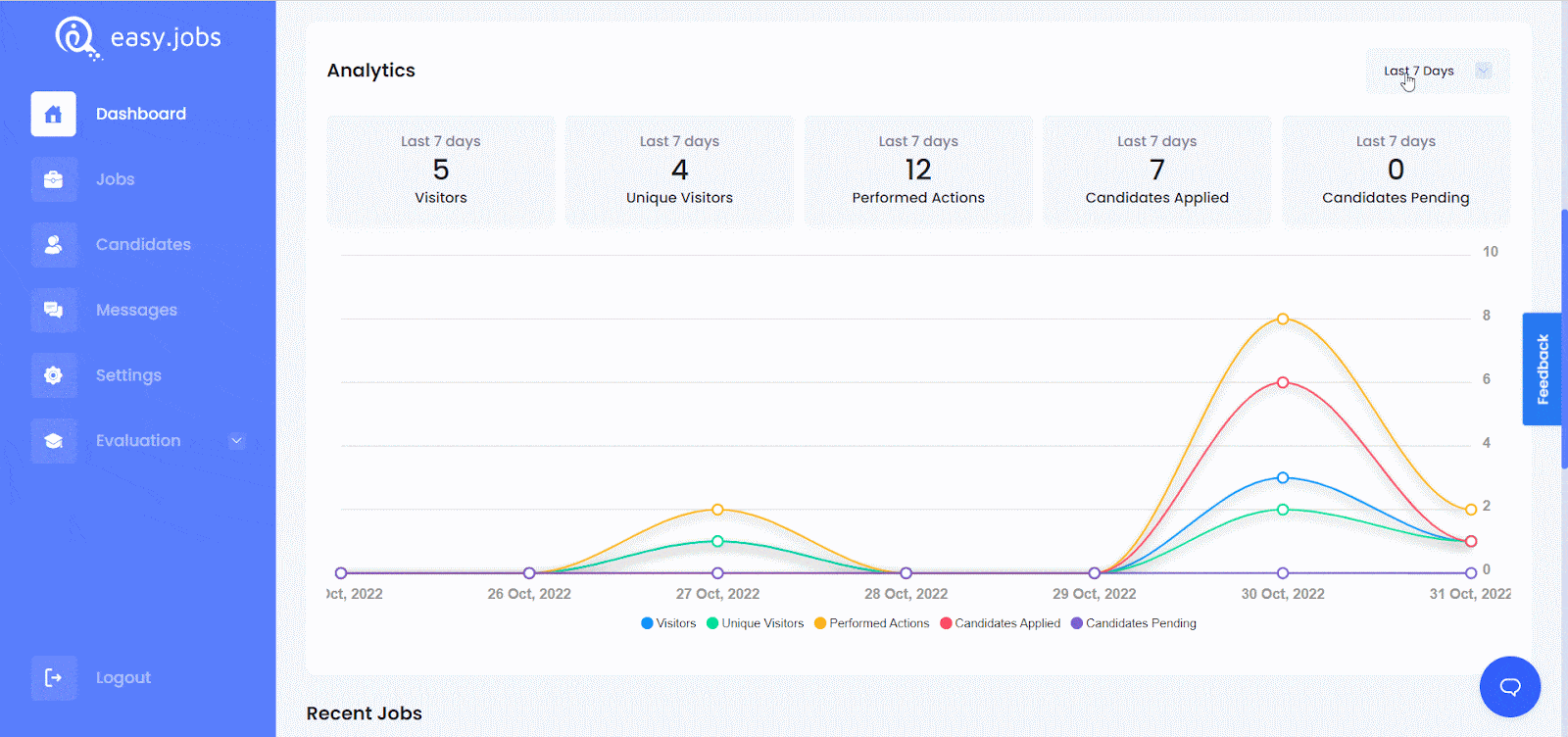 How To Preview Job Posts Performance In easy.jobs Analytics? #
easy.jobs in-built Analytics allow you to preview each job post applicant's performance statistics in detail if you hover over easy.jobs Analytics Tooltip option. It will then showcase total visitor counts, unique visitors, and how many candidates applied or are pending for each job post individually.  
By following these steps, you can easily preview the Analytics dashboard from tablero de easy.jobs with these simple steps. Get stuck? Feel free to contact our amazing Equipo de apoyo para cualquier ayuda y únase a nuestro Comunidad de Facebook para conectarse con otros dueños de compañías como usted.