With the help of easy.jobs, you can take advantage of remote hiring by setting up entrevistas remotas. De esta manera, puede contratar a las personas adecuadas para las vacantes de empleo adecuadas en su organización de una manera más rápida y eficiente. 
How To Configure Remote Interviews In easy.jobs #
Para comenzar, debe actualizar su canal de reclutamiento agregando un escenario para entrevistas remotas. Siga estos pasos para agregar un nuevo 'Entrevista remota' etapa en su canal de trabajo.
Paso 1: Actualice la canalización para entrevistas remotas #
Inicia sesión en tu cuenta easy.jobs y haga clic en Trabajos desde la barra lateral izquierda. Después de eso, debe hacer clic en el Tubería botón del trabajo como se muestra a continuación para actualizar sus etapas de contratación.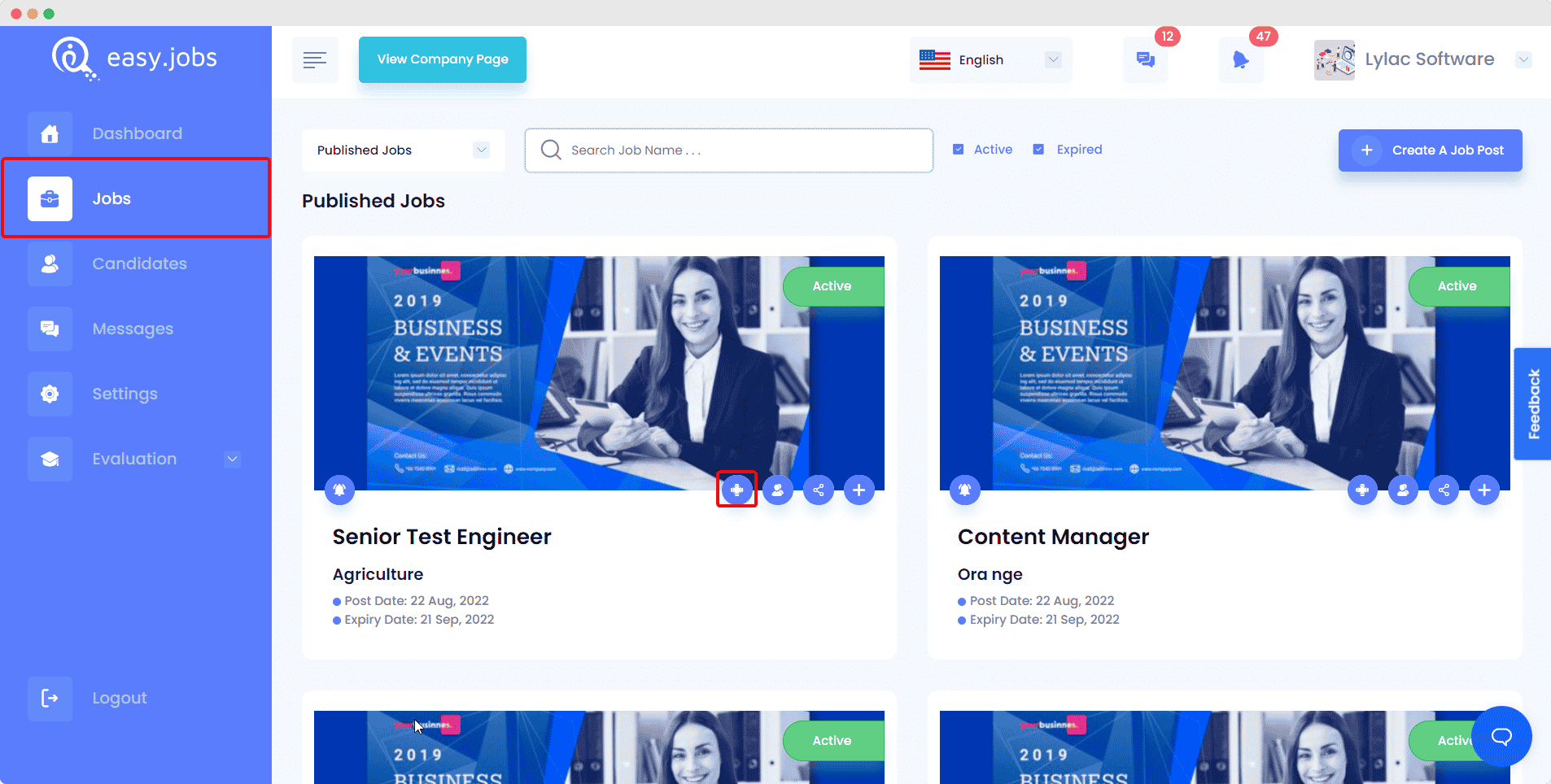 Paso 2: Agregue una entrevista remota a su canal de reclutamiento #
Esto lo redireccionará a Trabajos page in your easy.jobs Dashboard. Here you can see your recruitment pipeline and edit it to add 'Remote Interview' by clicking on the blue Editar canalización botón.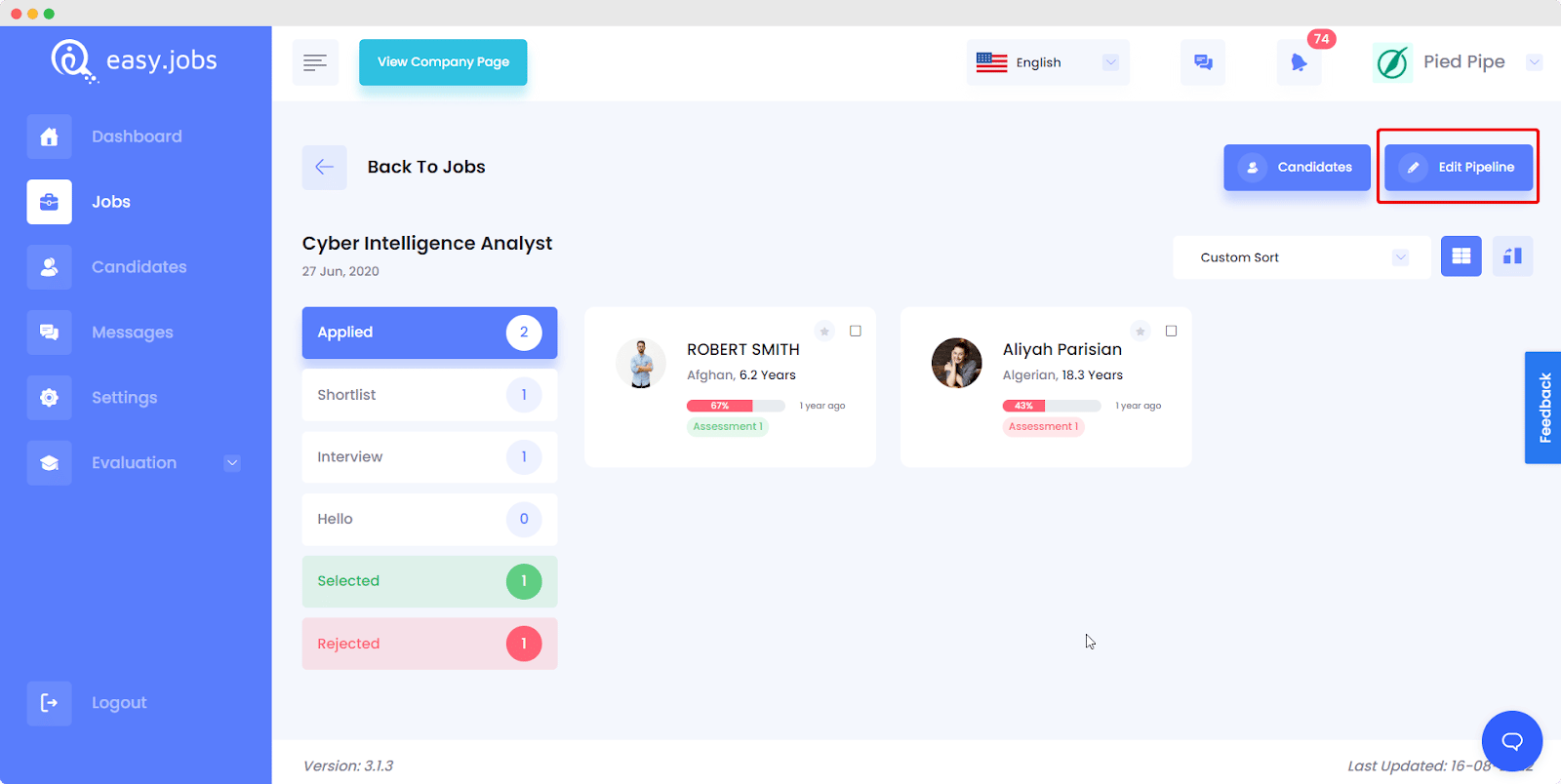 Esto abrirá una nueva ventana emergente. Simplemente revise el 'Entrevista remota' cuadro para agregar esta etapa a su canalización de trabajos. Asegúrese de guardar sus cambios.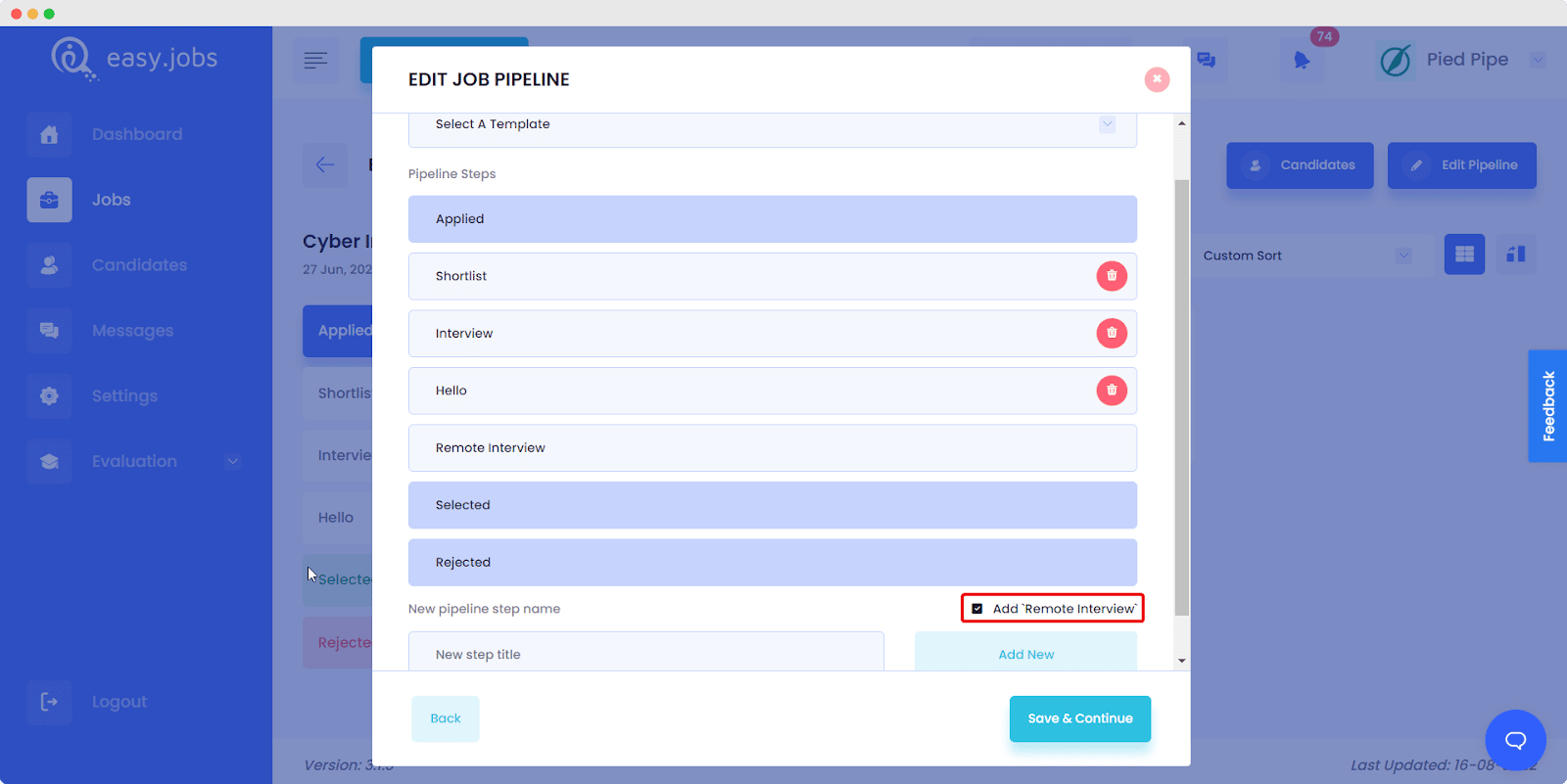 Debería poder ver una nueva etapa llamada Entrevista remota aparecerá en su canalización cuando regrese a la página Trabajos desde su tablero.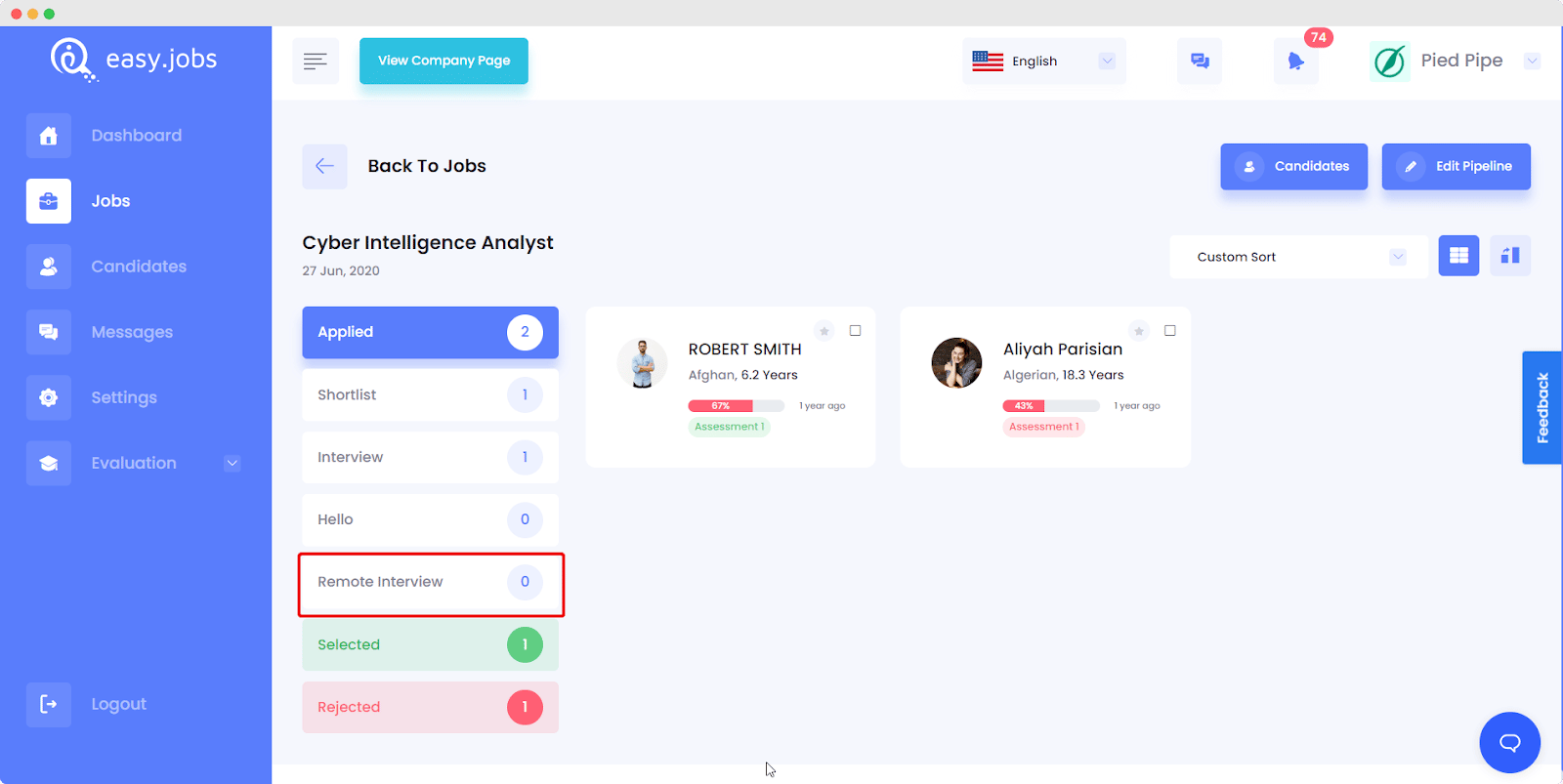 How To Set Up Remote Interview While Creating A New Job Post #
In easy.jobs, you can enable remote interview while creating a new job post as well.  Follow the below steps to enable remote interview while creating a new job post:
From your easy.jobs dashboard, go to Jobs –> Create A Job Post. there you will find the toggle bar to Allow Remote interview.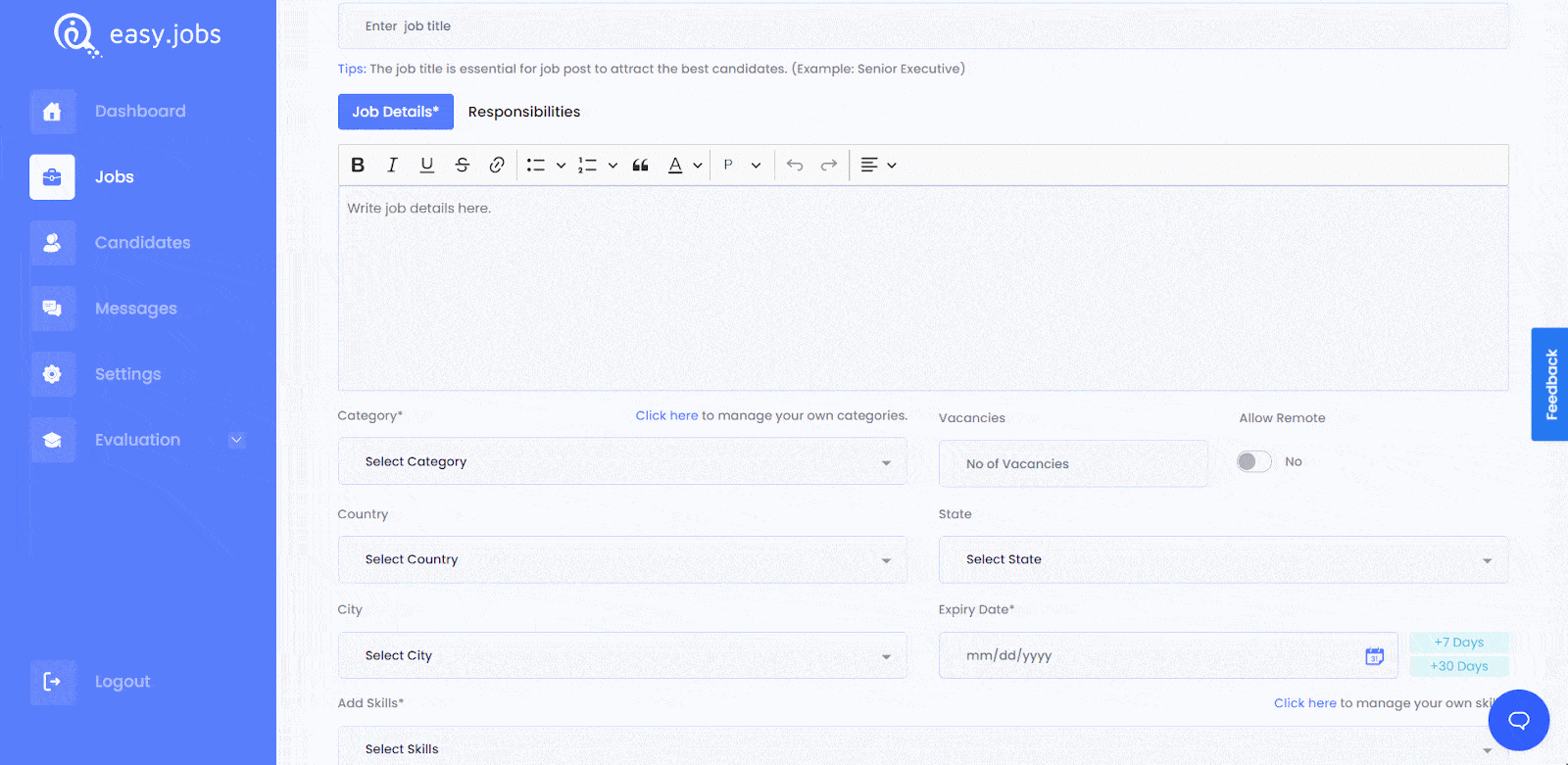 Toggle the button to enable remote interview and it will be added to the pipeline as well.
Configuración de entrevistas remotas para candidatos #
Para comenzar a programar entrevistas remotas para candidatos preseleccionados a través de Google Meet o Zoom, siga los pasos a continuación.
Paso 1: Mueva a los candidatos a lo largo de la tubería para entrevistas remotas #
Puede elegir con qué candidatos desea programar entrevistas remotas arrastrando y soltando candidatos preseleccionados a la etapa de entrevista remota en su cartera. Aparecerá una ventana emergente donde podrá elegir detalles adicionales para la entrevista remota.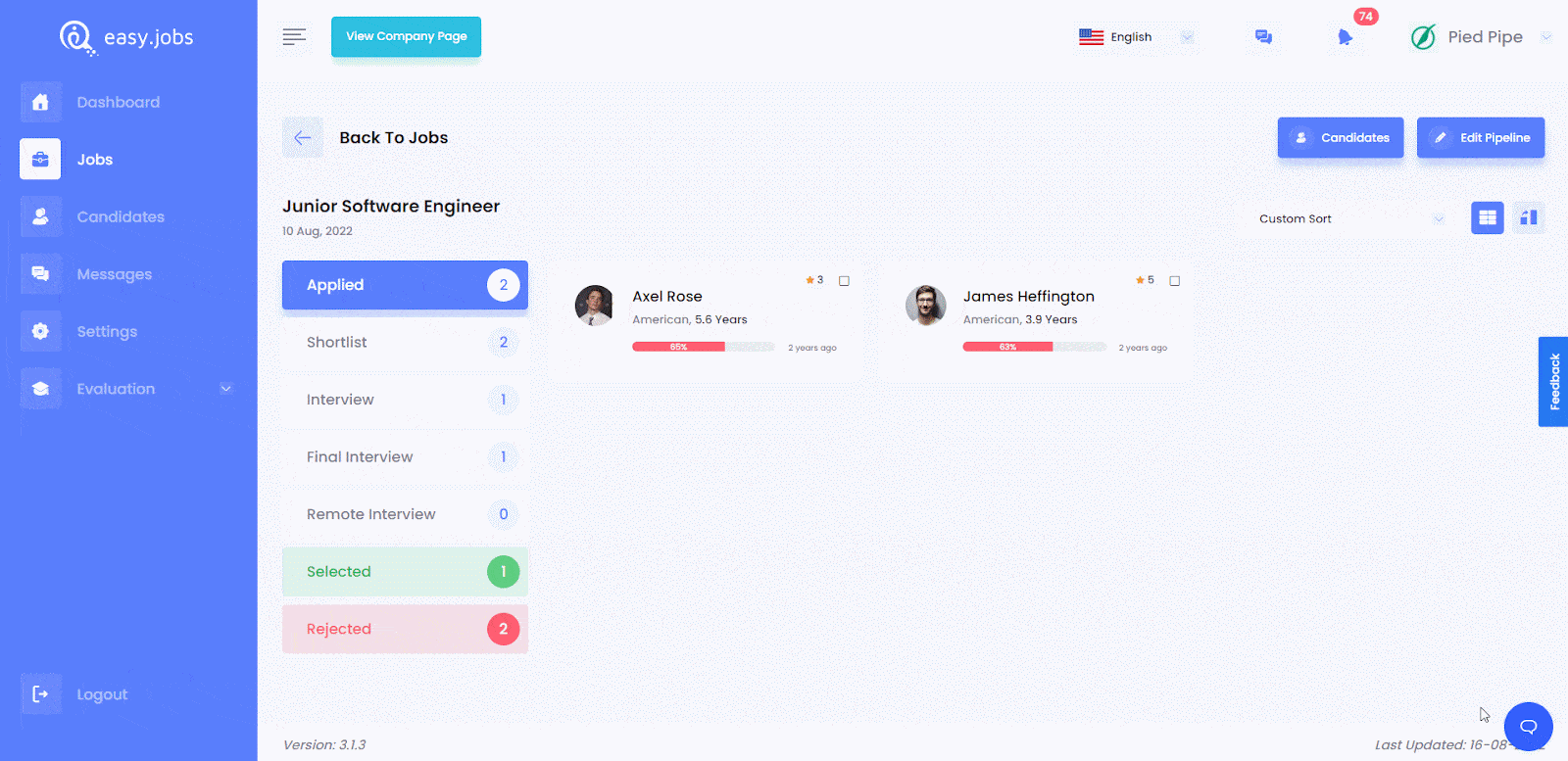 Step 2: Set Up Platforms For Remote Interviews #
Después de completar todos los detalles necesarios para su entrevista remota, como la duración de la entrevista, la fecha y la hora y el lugar, debe elegir cómo va a realizar la entrevista. Puedes elegir configurar Google Meet with easy.jobs to conduct your remote interviews.
Note*: Follow the step-by-step guide to configurar la aplicación Zoom to conduct remote interview on Zoom meetings.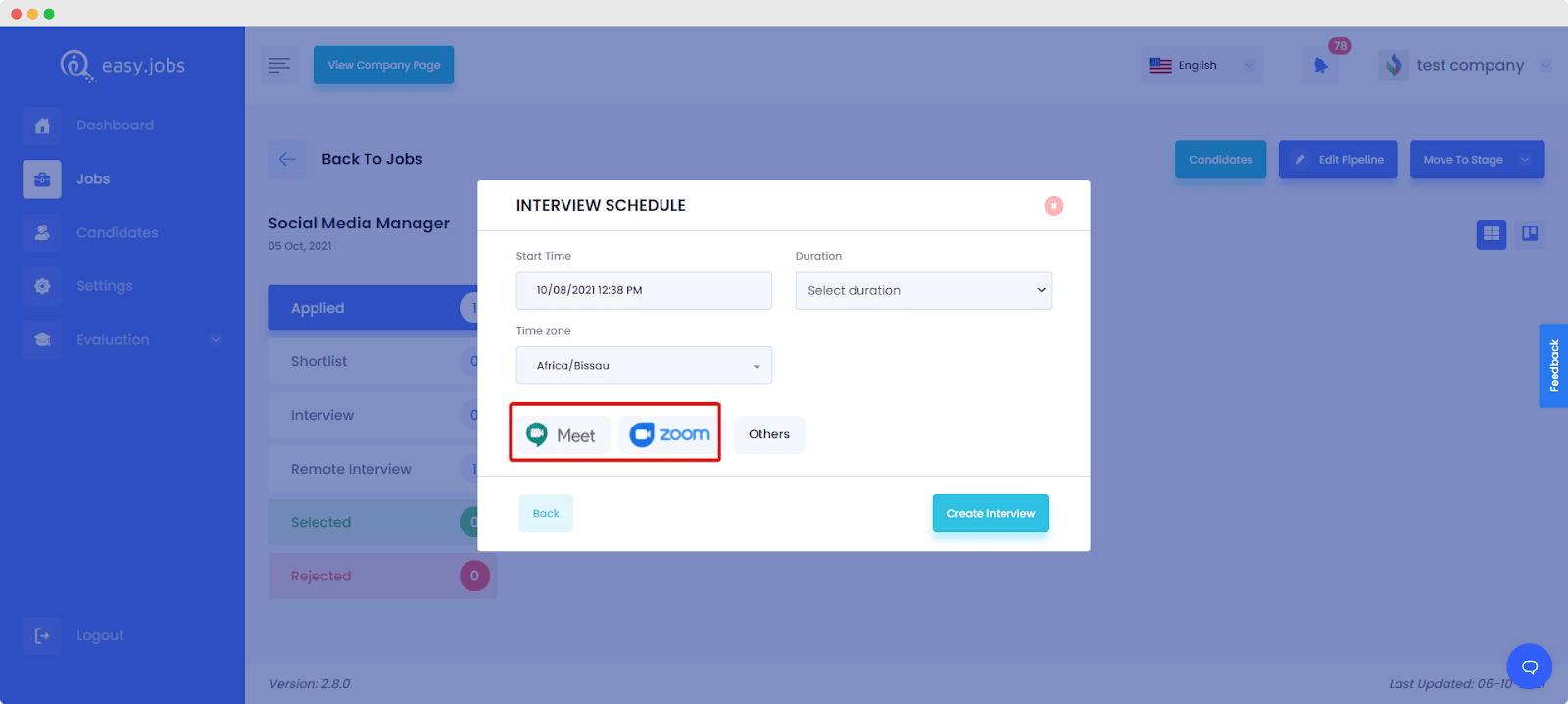 Step 3: Connect easy.jobs With Google Calendar #
To conduct a remote interview in Google meet, select it as your platform and you will be directed to log in to get access to your Google account. Continue to get the access successfully. Click on the 'Create Interview' button Now. Go to your Google Calendar account and click on 'Interview Event'. Thus, Google Calendar will be connected with easy.jobs for remote interview.
Step 4: Set Up Remote Interviews On Other Communication Media #
If you want to set remote interviews using other communications channels like phone calls, Skype, Hyrell, etc. then you can do that easily in easy.jobs. To mention alternative communication media for remoter interviews, click on the 'Others' option. Now provide the information or URLs there and then click on the 'Create Interview' botón.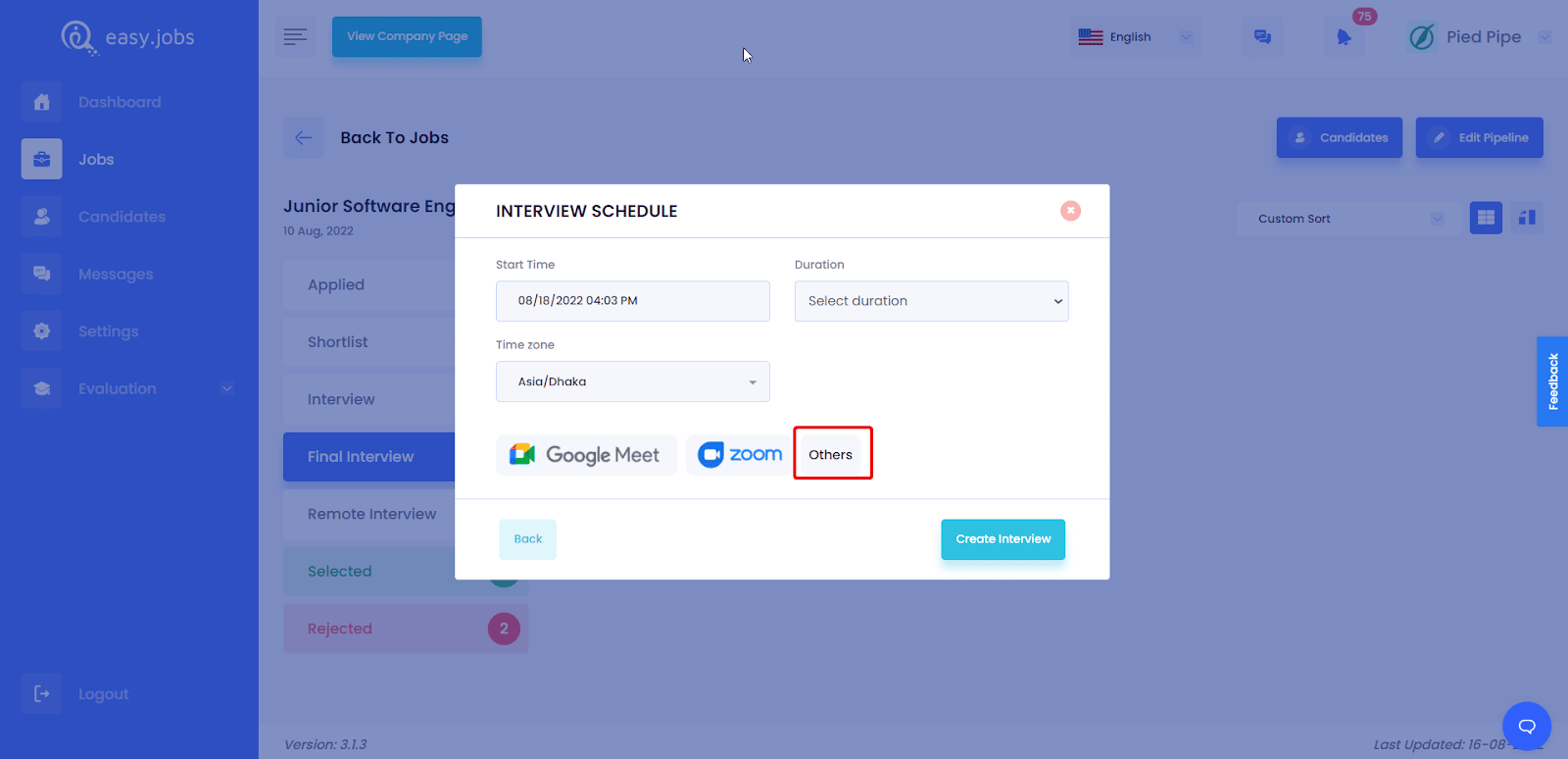 Siguiendo estos pasos básicos, puede configurar fácilmente entrevistas remotas en easy.jobs en cuestión de minutos.
Si tiene dificultades, no dude en Contáctenos para asistencia adicional, o