In 轻松工作 you can easily update company profile information anytime you need. Check out the below guideline to learn how to 更新公司资料信息 在 轻松工作:
步骤1: 第一 点击这里 &l加上凭据。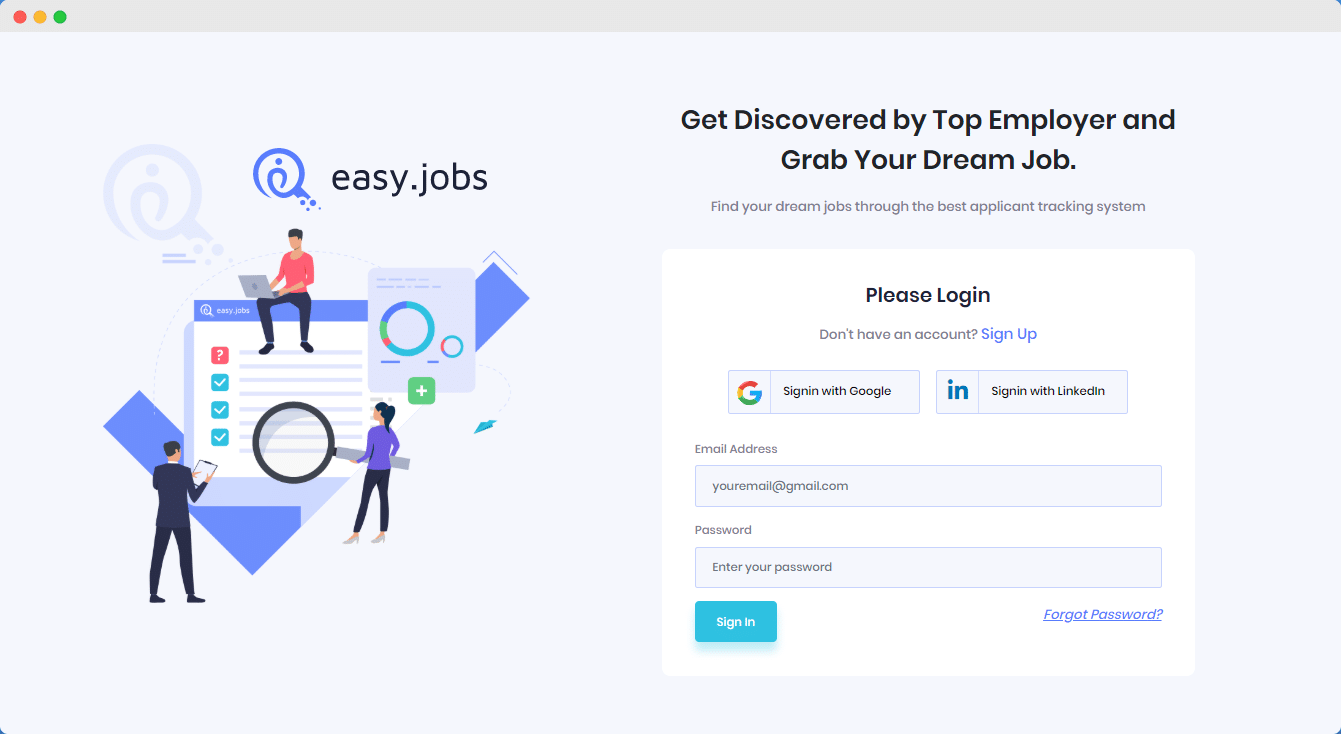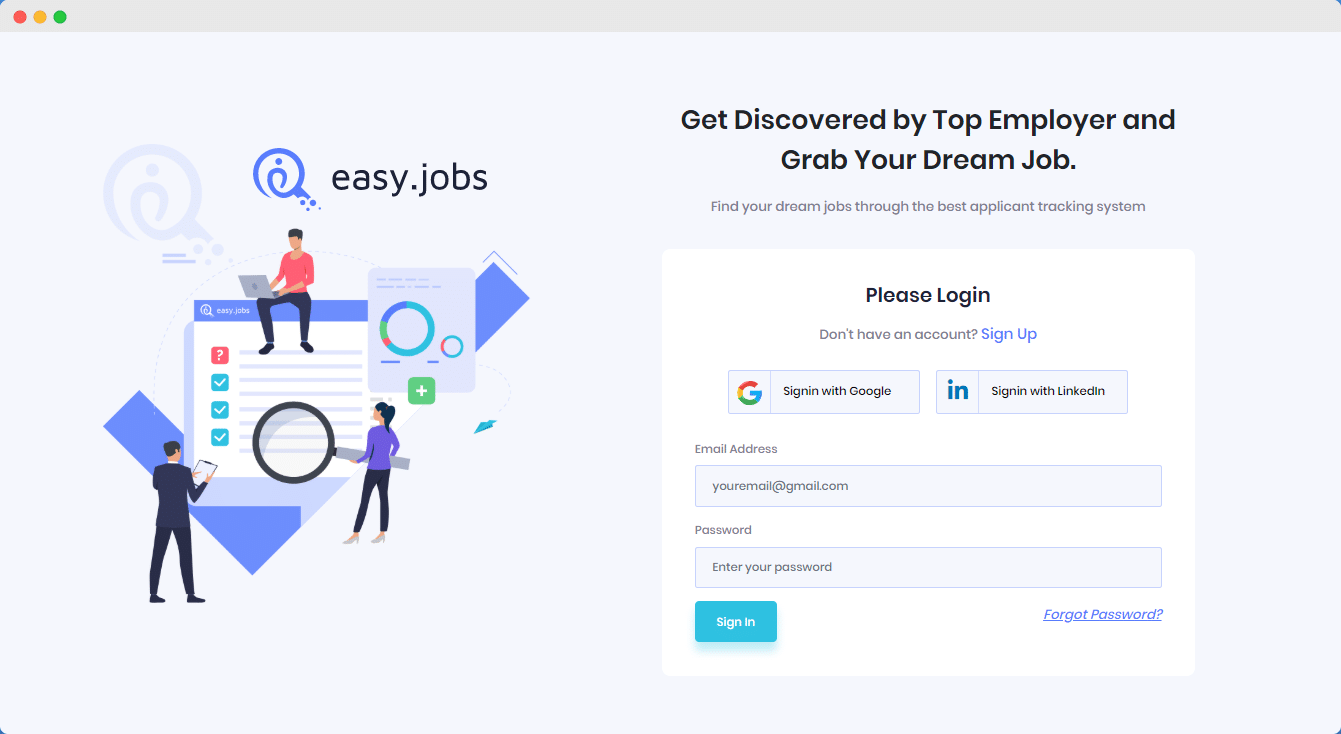 第2步: 点击 "设置" 从 边栏,您可以选择更新所有公司信息。每个部分都有一个要更新的菜单。 
基本信息–如果需要,您可以从此处更新所有基本信息。但是,用户名不可更改。因此,除了用户名之外,您将能够从此处更新其余信息。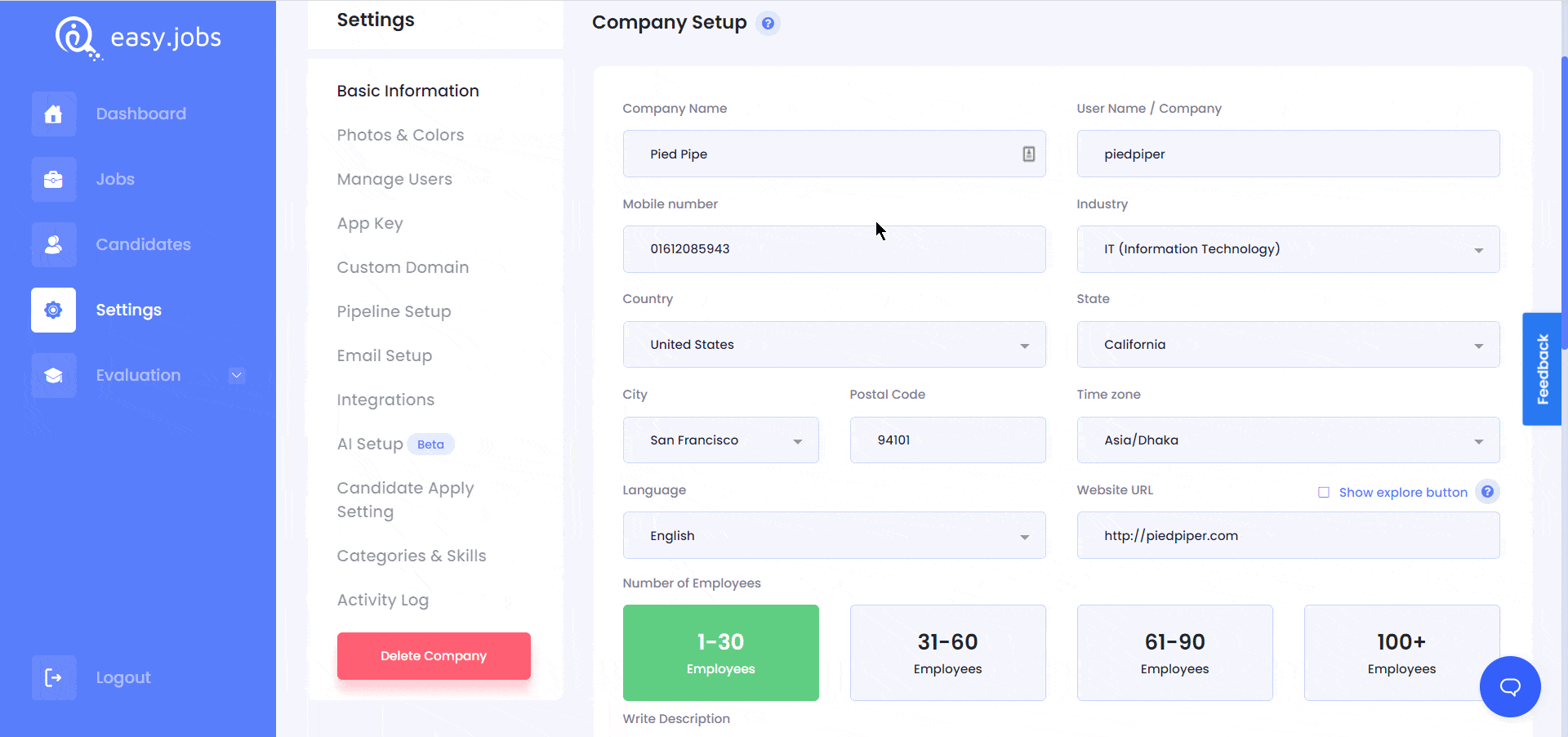 公司照片-  从 Photos & Colors, you can update your company photos. You can change Company Logo, Company Favicon, Brand Color from here. If you don't want to show Powered By Easy.Jobs, just toggle to disable that. To hide your Company Cover Photo, toggle the button to hide mode. It will be updated instantly. In the same process you can delete or change additional images.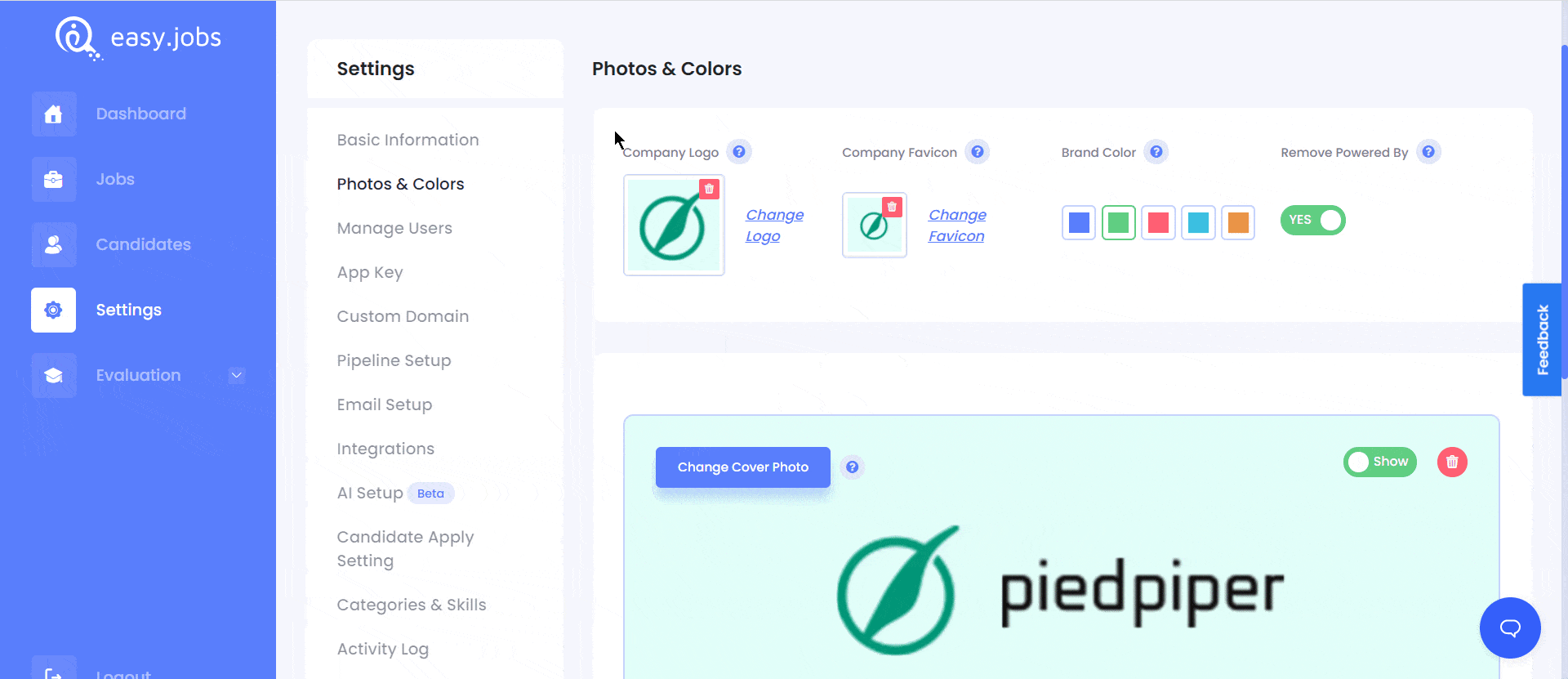 您可以通过以下方式更新公司资料 轻松工作.
如果您需要任何帮助,请随时 联系我们 或加入我们 Facebook社区 与其他像您一样的公司所有者建立联系。