您可以在中更新用户通知 轻松工作 轻松控制您希望团队成员或用户接收哪些通知。遵循这些逐步指南以了解如何 update user notifications settings with your easy.jobs account.
Step 1: Manage Users From easy.jobs Dashboard #
Log in to your easy.jobs account and click on the notification icon appearing at the top right corner of your easy.jobs dashboard. From there, click on 'My Notification Settings' to access your notification settings.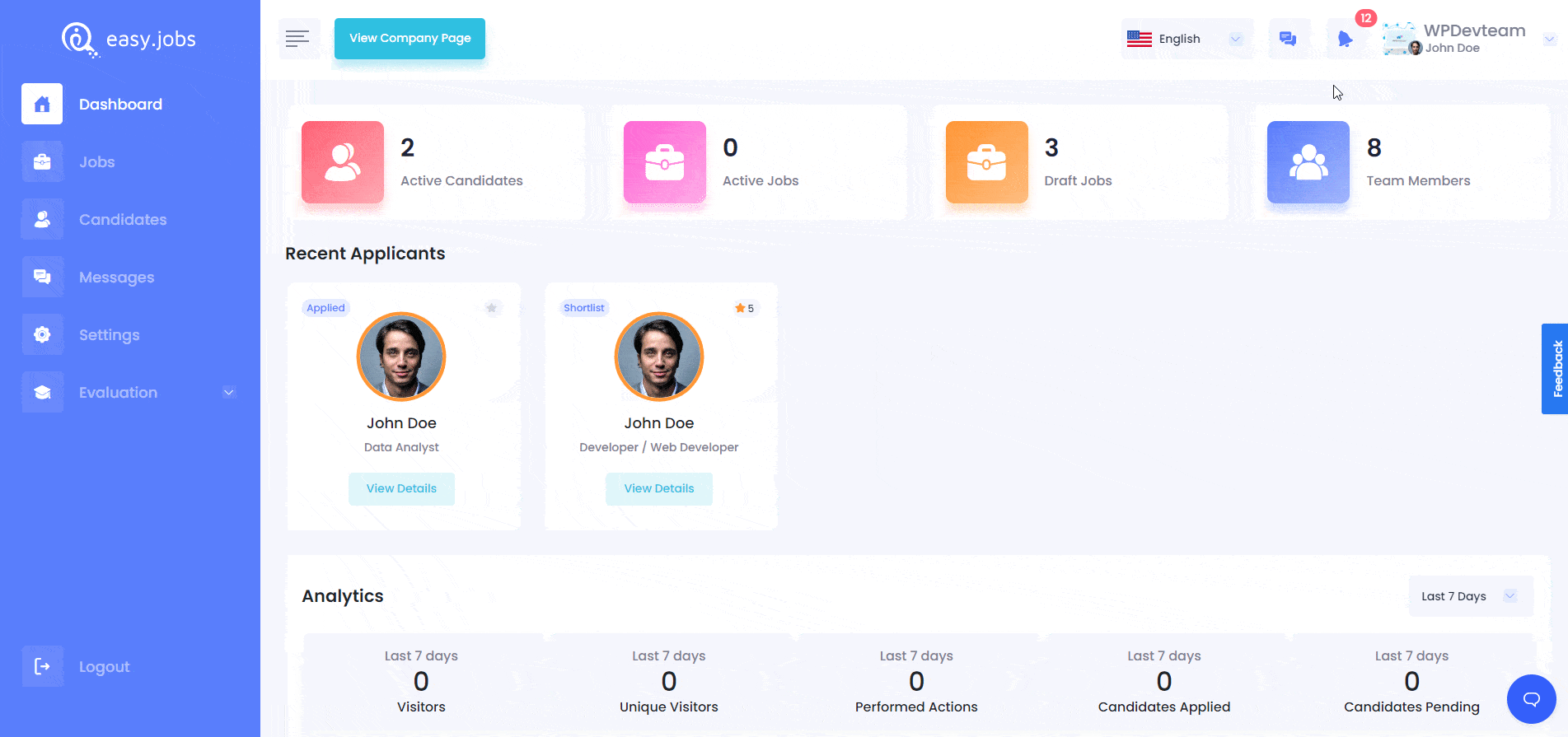 Step 2: Update User Notification Settings
On clicking the 'My Notifications Settings', a new settings panel will open from where you can configure user notifications

. You can configure the alerts for various situations according to your preferences, and choose whether to receive push notifications or emails. All you need to do is to toggle the buttons you want to enable notifications for. 

#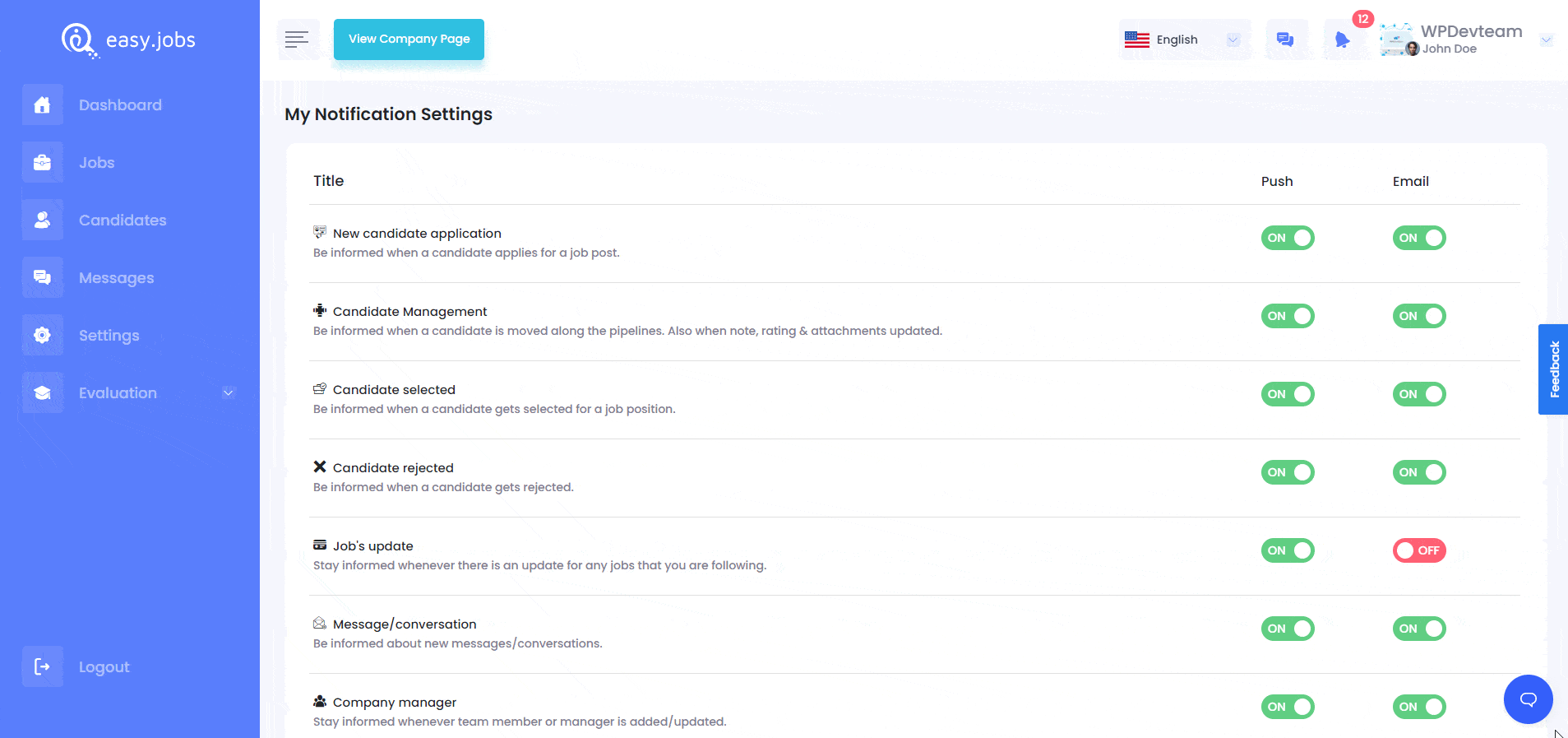 This is how easily you will be able to 在更新用户通知 轻松工作.

如果您需要任何帮助,请随时 联系我们 或加入我们 Facebook社区 与我们建立联系。