easy.jobs lets you completely manage your hiring process from within your WordPress website with a powerful plugin. Let's follow this quick and simple guideline to connect with easy.jobs with your WordPress website:
步骤1: 打开您的WordPress网站并导航到 'Plugins' → 'Add New'. Then, search for easy.jobs from the Search Bar.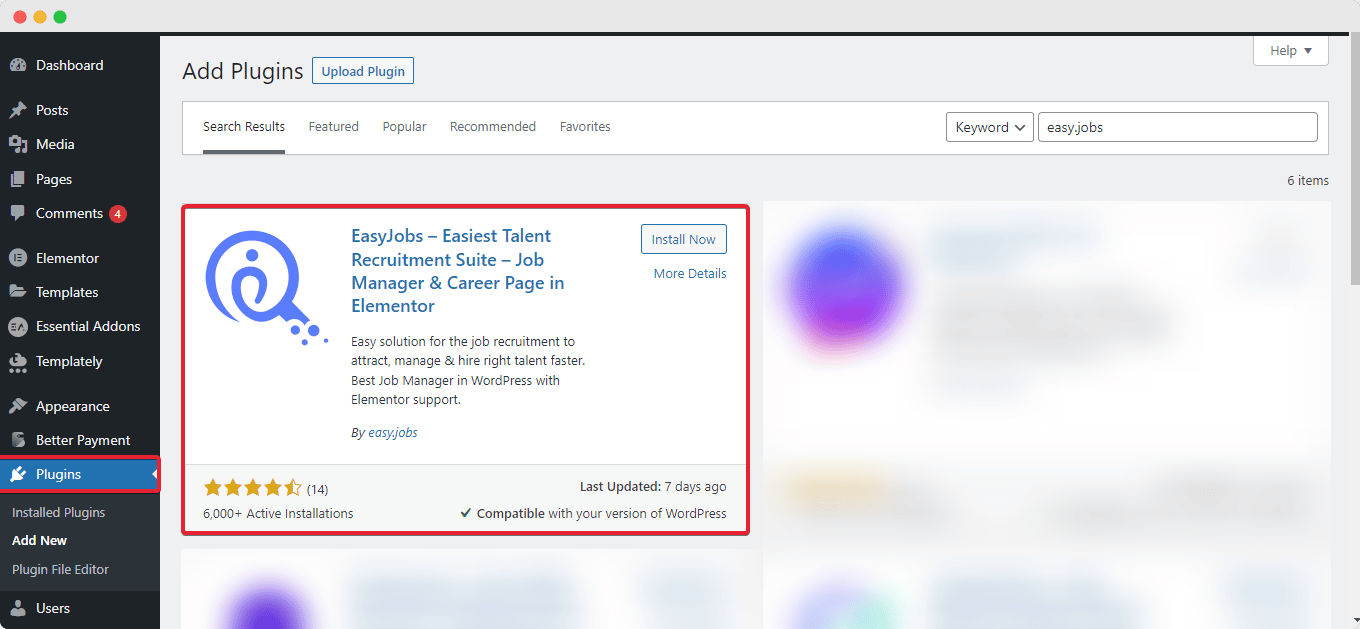 第2步: 点击 'Install Now' button to get the plugin to get started. After completing the installation, 'activate' the easy.jobs plugin.
第三步: In the next step, you need to collect your API密钥 to connect the SaaS platform to your website. So, Log-in to your account from easy.jobs website (SaaS platform), and navigate to Settings→App Key.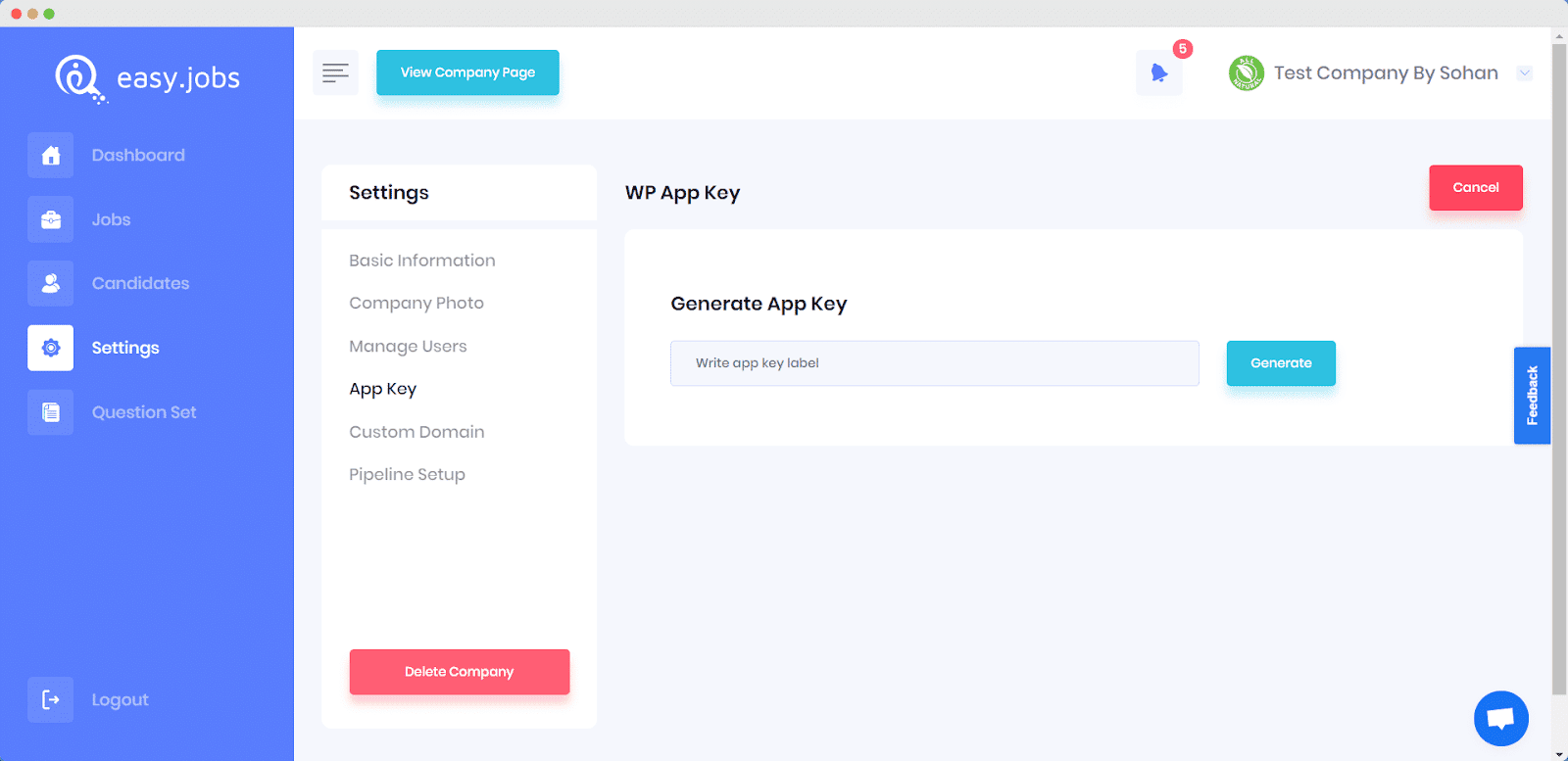 第四步: Now open your WordPress website's dashboard and navigate to EasyJobs→Settings→General。将复制的API密钥粘贴到 " API密钥" 现场和命中 Connect.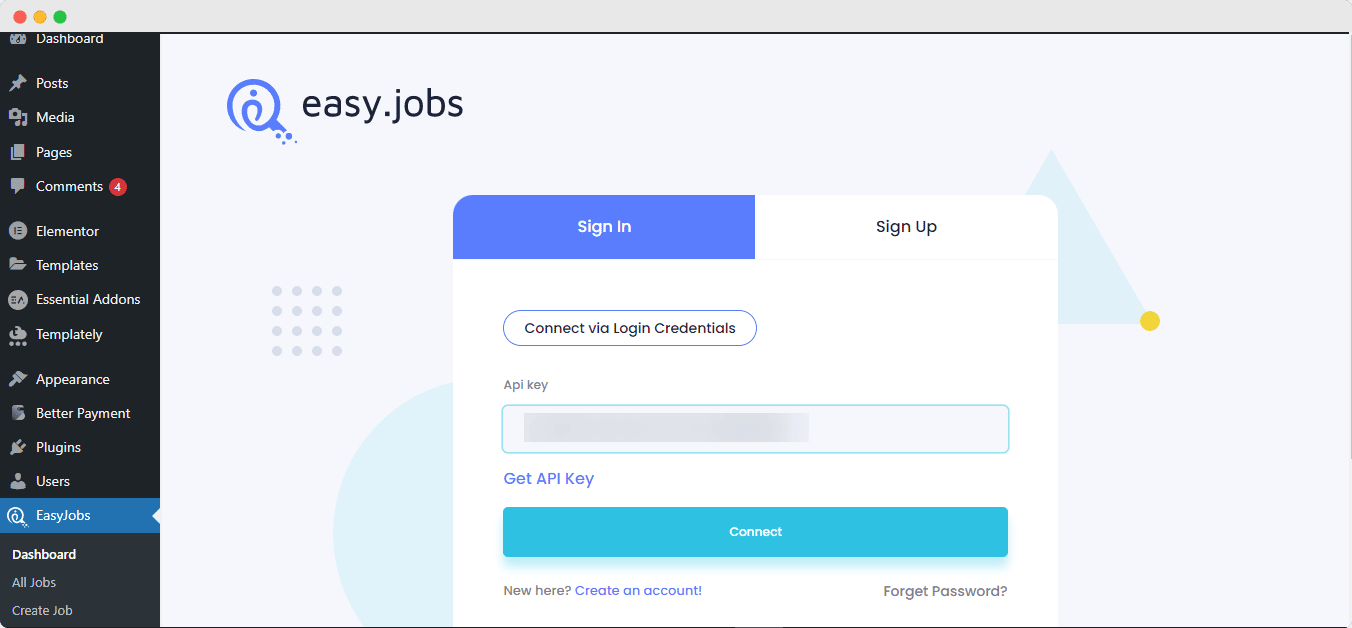 步骤5: After successful completion of the steps, you can see all Job Posts you have created using easy.jobs inside your WordPress website by navigating to EasyJobs → Settings.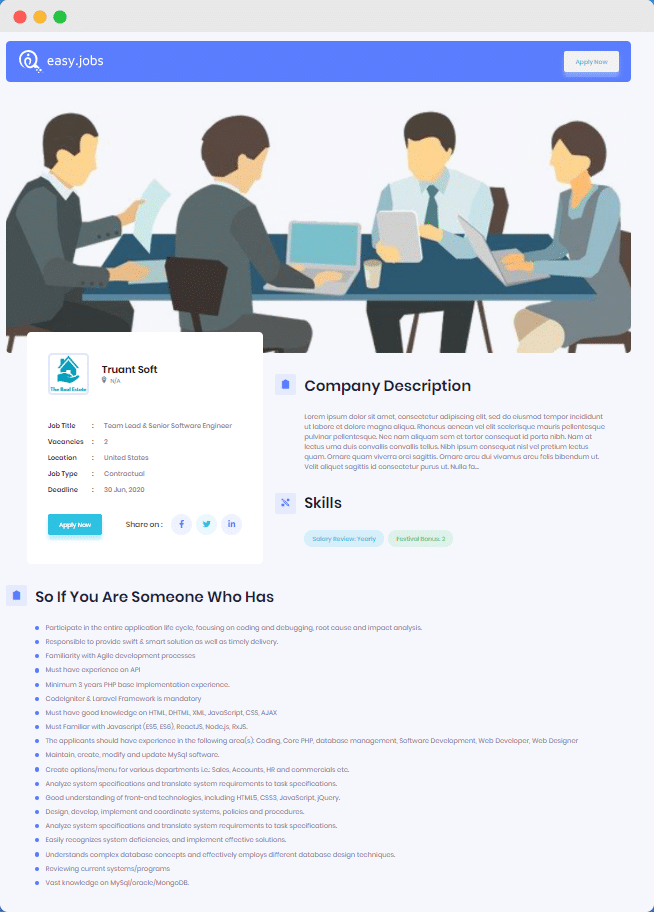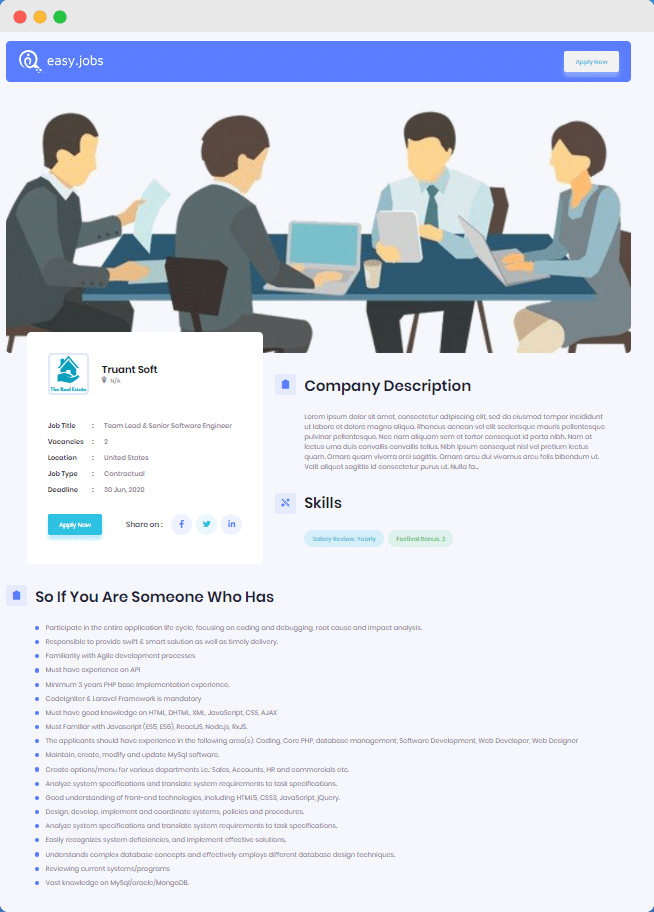 成功安装后,WordPress插件会将Easy.Jobs的所有职位空缺放置在不同的Web URL中。
如果您需要更多信息,请随时 联系我们.