您可以轻松地 upload or change cover photo for your company in 轻松工作 to make your company page attractive to ideal candidates. Follow these simple instructions below to learn how to do this.
步骤1: Log in to your Easy.Jobs account and then click on the 'Settings' tab from your dashboard. Then, from the 'Photos & Colors' option, click on the 'Change Cover Photo' button as shown below.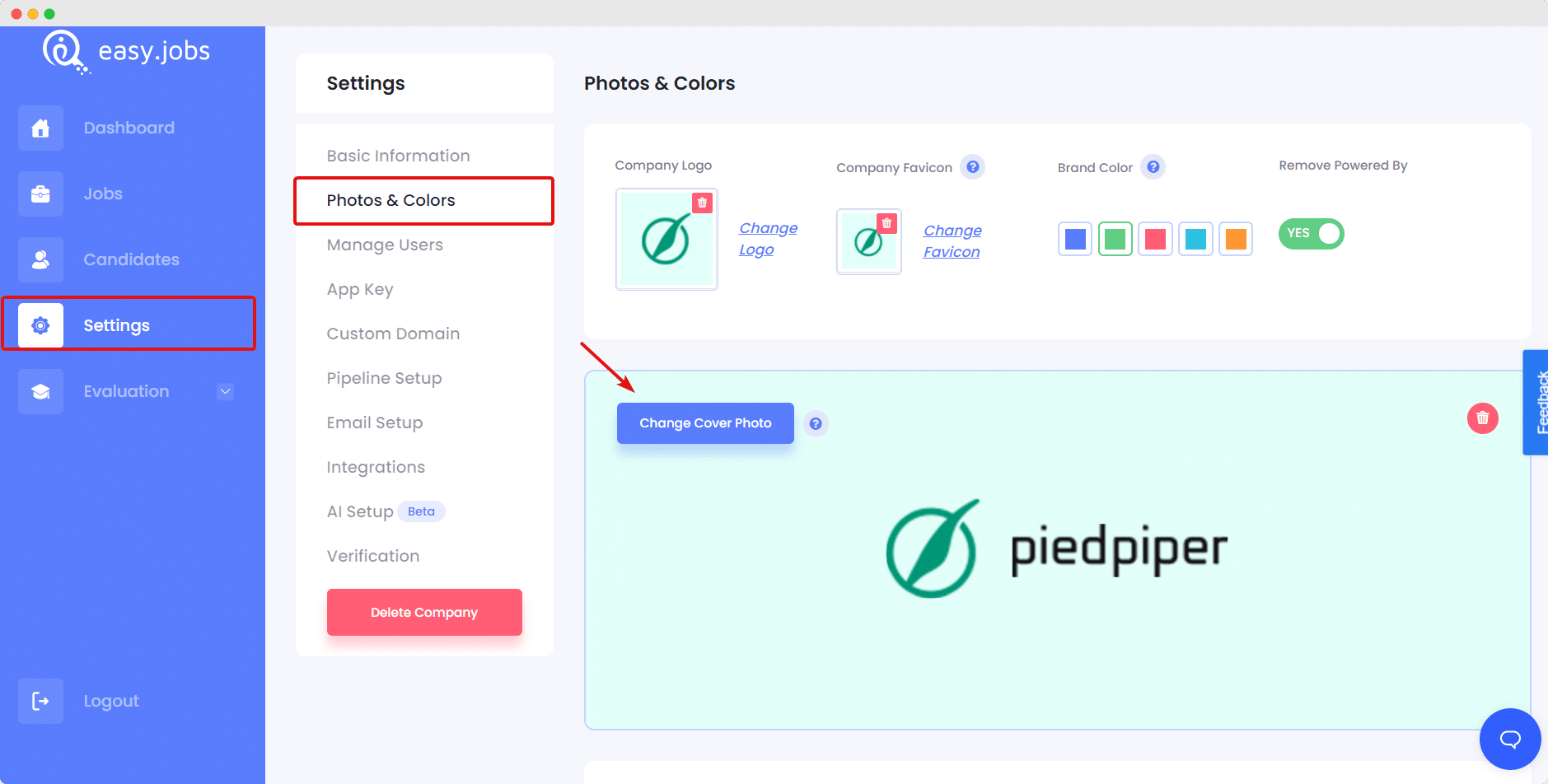 第2步: You will now get an option to upload a cover photo from your computer. After that, you will see that your company's cover photo has been changed.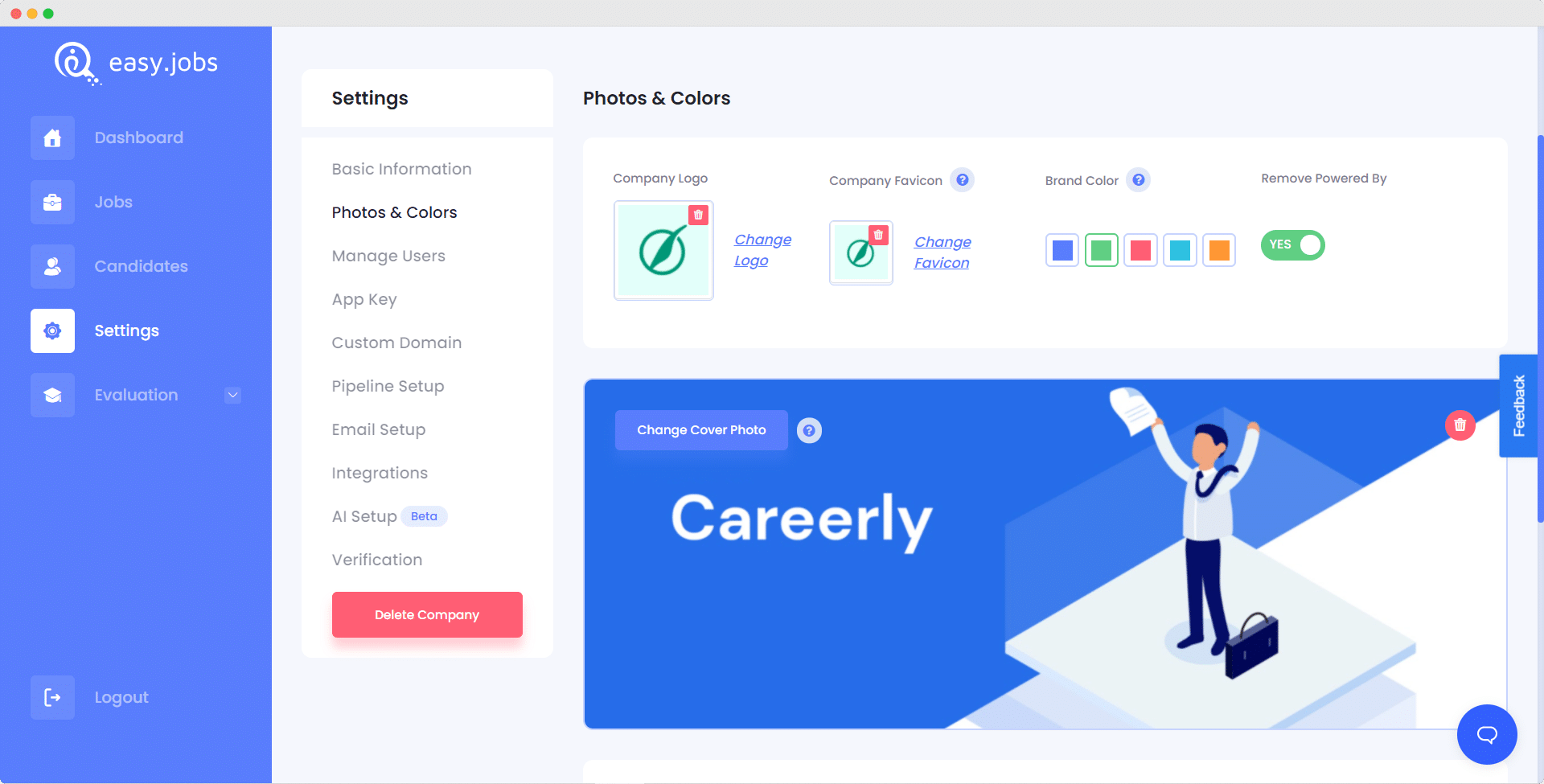 这是可以的 change cover photo for your organization in Easy.Jobs.
如果您需要任何帮助,请随时 联系我们 或加入我们 Facebook社区 与其他像您一样的公司所有者建立联系。