您可以轻松地 upload or change company logo for your organization in 轻松工作. Follow these simple instructions below to learn how to do this.
步骤1: Log in to your easy.jobs account and then click on the "设置" tab from your dashboard. Then, go to the 'Photos & Colors' option to change your logo.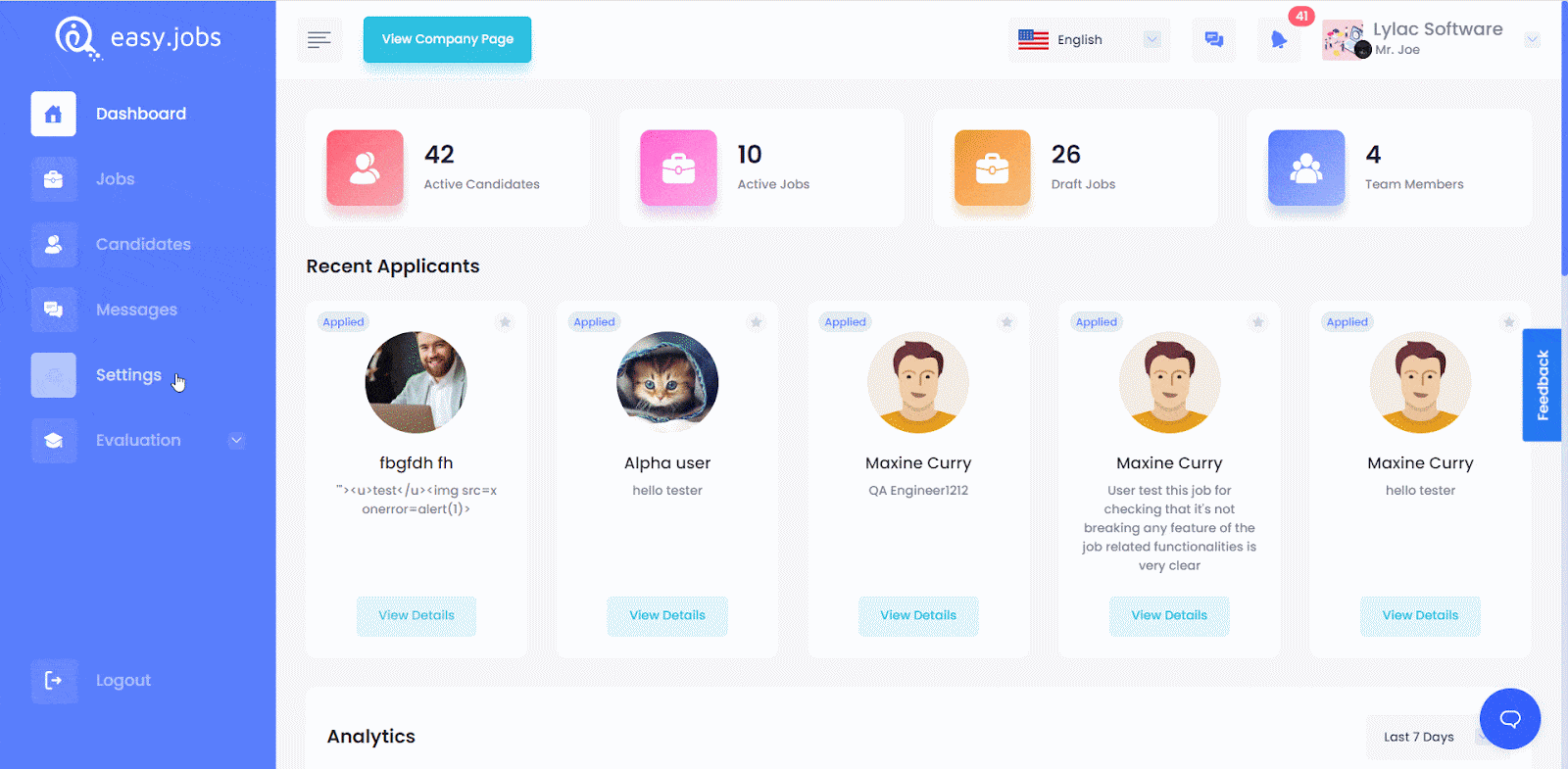 第2步: 点击 'Change Logo' option then a popup will appear with an option to upload your company logo from your computer. Once you upload the logo, you can resize and save the changes. You can now see your new company logo is easy.kobs as shown below.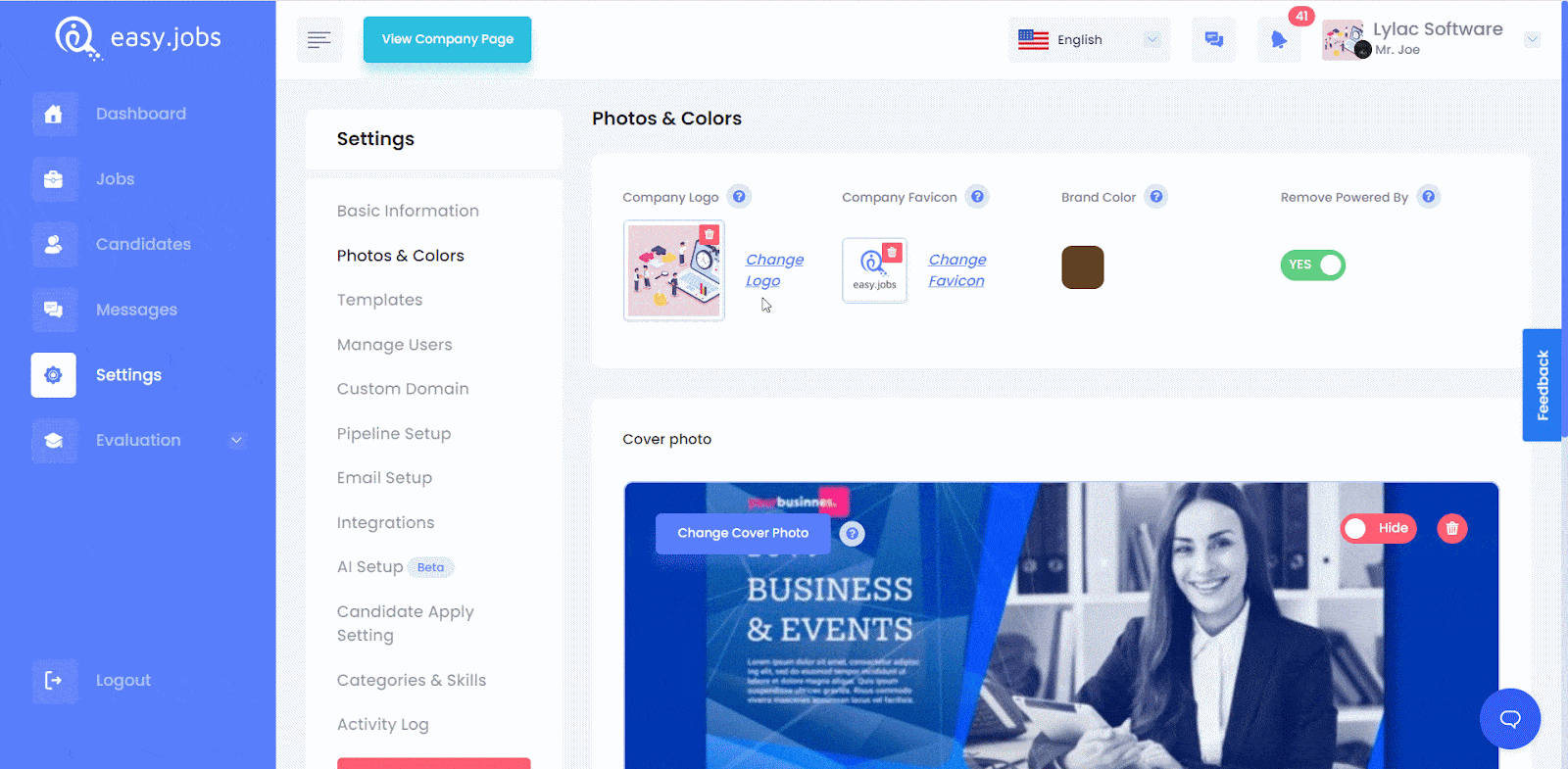 这是可以的 change company logo for your organization in easy.jobs.If you need any help, feel free to 联系我们 或加入我们 Facebook社区 与其他像您一样的公司所有者建立联系。