轻松工作 lets you create a powerful career site to attract and hire talented candidates. You can also display creative company descriptions and stunning images on your career site for the best effect.
查看以下指南,了解如何 添加团队照片 到职业网站。
步骤1: 登录到您的 easy.jobs帐户 并导航到 Settings→ Photos & Colors. You will find a section towards the bottom where you can upload photos to showcase your company and team. Scroll down and click on the 'Change Photo' button and upload your photos individually.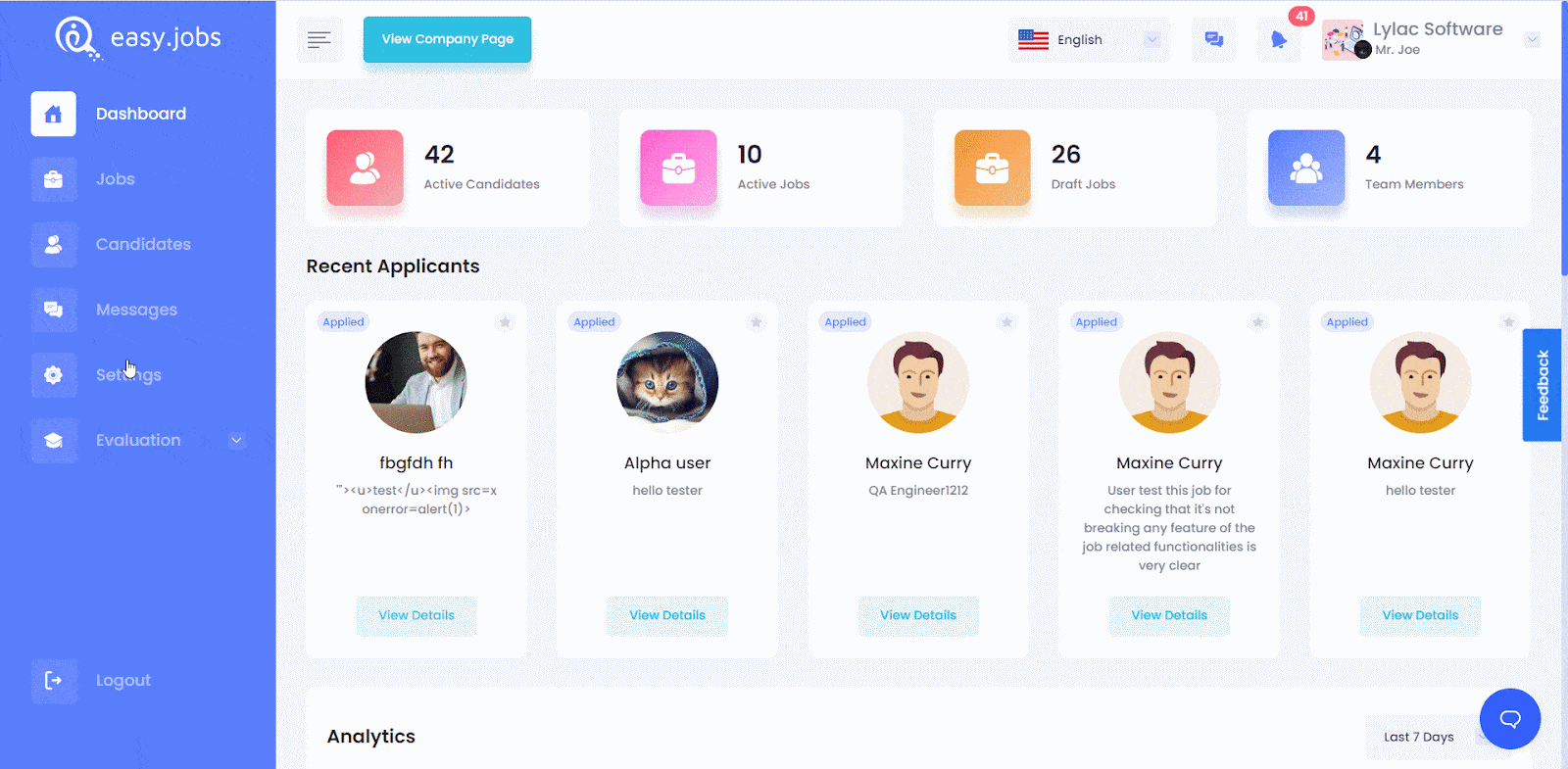 第2步: Once you have done choosing and uploading photos, then click on the checkbox next to the option 'Show on Company Page'. This will enable all the uploaded images to now appear on your company page.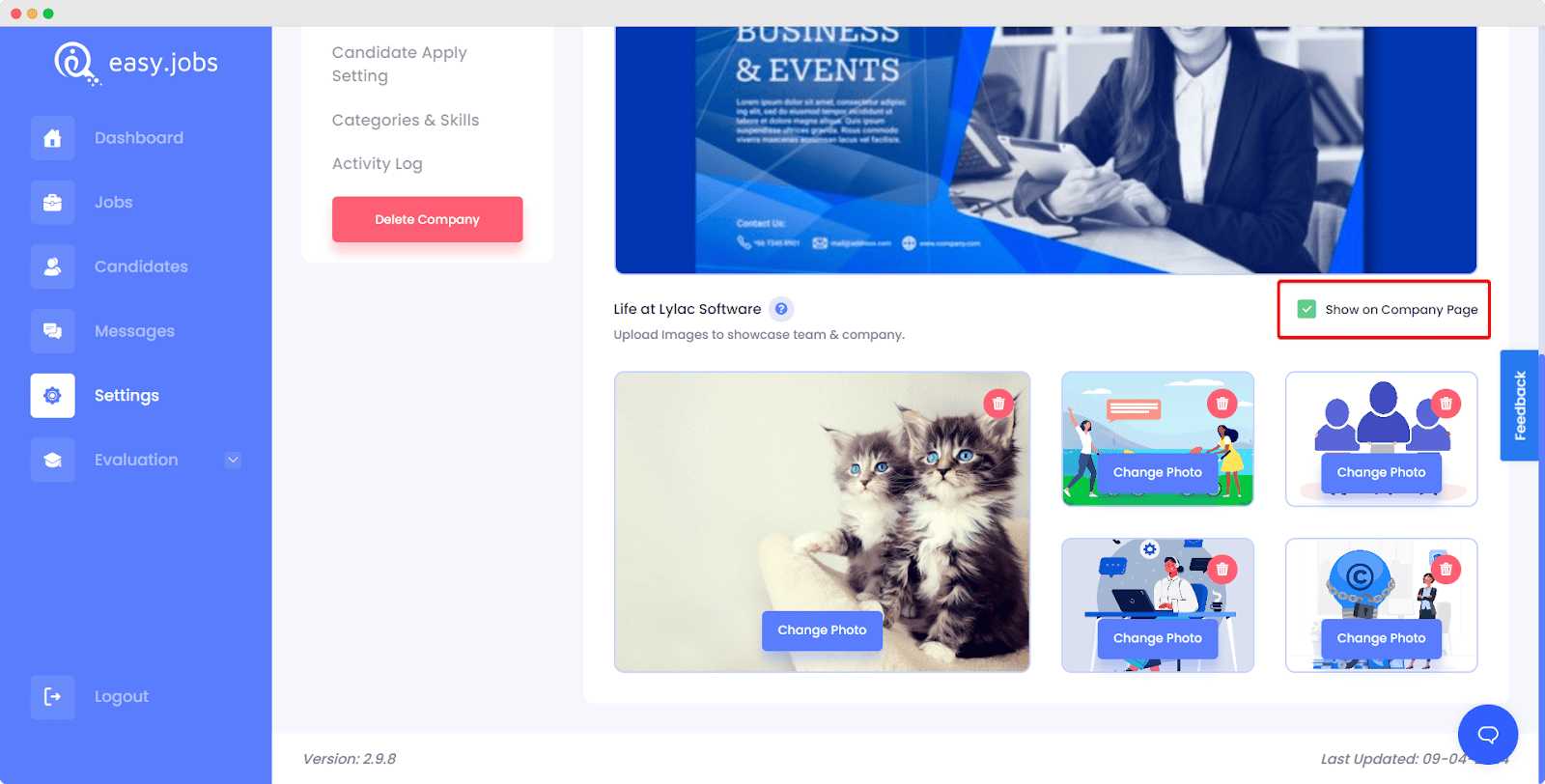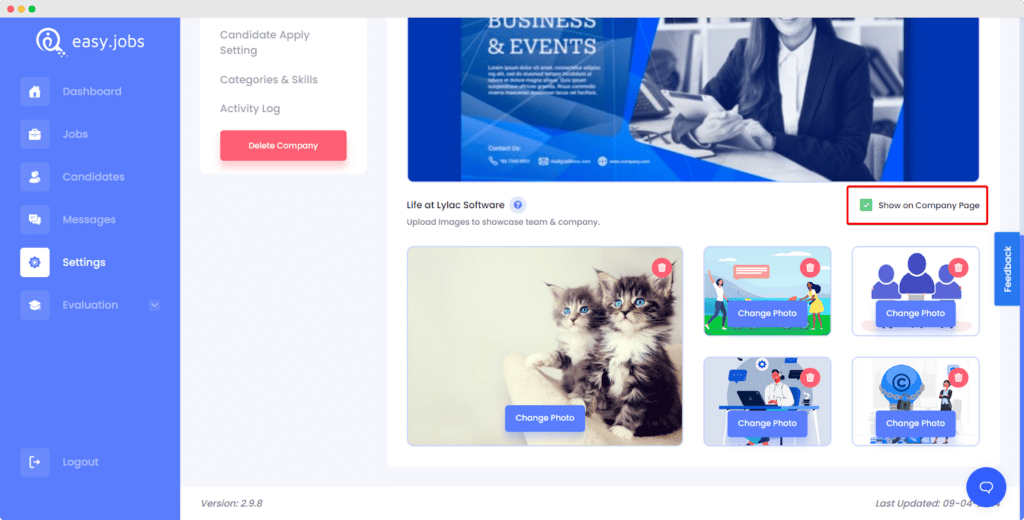 This is how you can add team photos on your career site and highlight life at your company to attract talented candidates. If you need any help, feel free to 联系我们 或加入我们 Facebook社区 与其他像您一样的公司所有者建立联系。